KNOW INDIA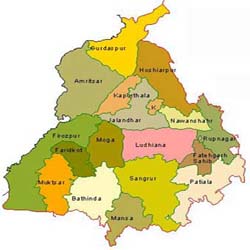 click on image for zoom
INDIAN STATE :
CHANDIGARH
Chandigarh is a modern city and is located at 240 kms from Delhi. The famous French architect Le Corbusier planned this beautiful city. It serves as the capital of two states-Punjab and Haryana. However, administratively, the city is not under the jurisdiction of either state. It is administered by the centre government and hence classified as a Union Territory. Chandigarh enjoys the natural advantage of being the capital city of two states and is home to a fair amount of business and commercial activity

Chandigarh's own industrial growth together with the growth in adjacent areas of Punjab, Haryana and Himachal Pradesh has made the city highly attractive to the banks and financial institutions and their presence in turn gives further boost to the industrial growth and investments in the city. Further, various sectoral policies have been put in place relating to information technology, biotechnology and special economic zones among others with a view to attract investment.

Fact File
| | |
| --- | --- |
| Geographical Area | 114 sq km |
| Population (2001 Census) | 9.6 lakhs |
| Literacy Rate (as per 2001 census) | 81.9% |
| Principal languages | Punjabi, Hindi and English |
Advantage Chandigarh
A very well planned and managed city

Compact, efficient and responsive administration
Pro- active and vibrant set of policies
Home to world class institutions
Competitive and skilled workforce
Single window advantage
Excellent social and physical infrastructure
Good quality of Life
Pollution-free environment
Low crime rate
Social Infrastructure
Education
The Chandigarh administration has taken the lead in providing free and compulsory education to all children of the age group 6-14 years. The fee upto class VIII chargeable from students has also been abolished in all government schools. Also, the system of collection of funds from the students in the government schools has been abolished from December 2005 and the requirement of the government schools will be met from the budget of the administration.
Investment Opportunities
Information Technology
Information Technology enabled Services
Real Estate
Biotechnology
Tourism
Upcoming initiatives of Chandigarh administration
Chandigarh Administration is promoting Chandigarh in several fields for overall infrastructural Development. The following key initiatives have been taken by the administration to make Chandigarh an attractive investment destination:
An Education city is being set up over 100 acres
A Multimedia cum Film City is being planned with Multimedia College, Multimedia Park and Centers of Excellence in Multimedia and Animation.
A Bio-Tech Park is being established to promote the biotechnology and bio-informatics industry.
An entertainment-cum- theme park is being established to provide modern facilities to tourists and other visitors.
F-3 racing track to promote Motor Sports
A modern fruit and vegetables processing market is being set up
To promote eco-tourism and health tourism, administration is taking up a number of steps to attract tourists
Botanical garden in more than 180 acres is being developed
A Hardware park in 150 acres is being set up to give boost to hardware industry
Two new lakes and a new leisure valley are being set up
Financial Services Centre coming up to make Chandigarh a major financial centre in the country with integrated facilities and world class infrastructure
Integrated City Centre coming up in Sector 34
Elevated roads and multi-storey parking at various places coming up in order to stream line the traffic and to make driving on city roads a pleasure.
Mono rail project is being implemented to cater to future needs of the city
Upgradation of Chandigarh Domestic Airport to the level of an International Airport has started.
India Resource Center
India Yellow Pages
Yellow Pages for Mumbai, Delhi, Bangalore, Chennai, Kolkota, Hyderabad, Pune and more Indian cites.
Logistics Directory
Find supply chain management consultants, freight forwarders, trucking companies in India.
Agriculture Directory
Find Fresh Vegitables, Fruits, Basmati Rice, Meat, Poultry and Seafood producers in India.
Real Estate in India
Real Estate directory of India. Find agents, builders and suppliers.
Gems & Jewellery
Find jewellery, gems and diamond merchants in India.