History
Andhra University, located in Visakhapatnam, is one of the older premier universities in India with a broad focus. It was established in 1925 and shared affiliating responsibilities with the Madras University in the initial years. It was headed by Dr. Cattamanchi Ramalinga Reddy as the Vice-Chancellor from 1926 to 1931 and in a further second term from 1936 to 1949. It was headed by Dr. Sarvepalli Radhakrishnan in the interim period.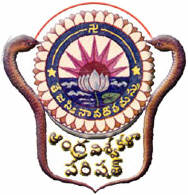 The andhra university was conceived on the lines of the noted educationalist, newman's ideal university The University contains two sections, the South Campus, housing the Arts, Humanities, and Sciences departments along with the administrative block, and the North Campus (established in 1962), comprising the Engineering college.
The University also has campuses outside Visakhapatnam to meet demand for post-graduate education. Campuses are located in the districts of Srikakulam, East Godavari, West Godavari and Vizianagaram. An earlier campus at Guntur City, established in 1967, became Acharya Nagarjuna University in 1976. read more....