RBI and Sebi need to be cognisant of stock market bubble risk: Urjit Patel
Posted on 10th February 2018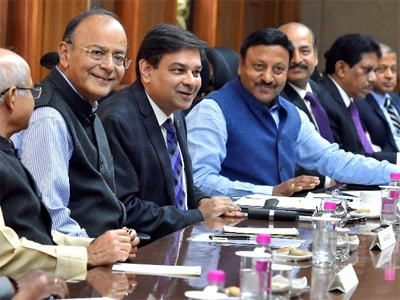 RBI Governor Urjit Patel on Saturday said the stock market bubble should not lead to a very major problem even has he stressed on the need for the regulators to be cognisant of the risks going forward.

Referring to the recent rout in the domestic and global stock markets, Patel said, "There has already been a correction not only globally but in India and therefore in a way it underscores how capital markets can change direction."

"So far neither globally nor in India have we felt that this bubble could lead to a very major problem. However, as financial market regulators both RBI and Sebi need to be cognisant of the risk going forward," he said.

Addressing the media after a customary post-Budget address by Finance Minister Arun Jaitley to the RBI's board, Patel said the correction in the last few days underscores that market indices can move pretty quickly.

"I think the good thing in this cycle of high equity prices is that almost everyone who has been part of this has talked about a possibility that this cannot go on too long.

"I think that is good so that there is enough risk aversion that is endogenous, built up by the investors themselves," he said.

Stock markets have been on a sharp downslide this week, barring just one session, amid a global rout in equities.

The benchmark indices fell by over 1 per cent yesterday to close at a one-month low level.

While the Sensex had managed to gain 330 points on Thursday, it had lost more than 2,200 points in the preceding seven trading sessions amid negative domestic and global cues.

In reply to a question, Jaitley said the issue of long- term capital gains, which he has proposed to re-introduce in this year's Budget, was discussed earlier today in his meeting with Sebi's board. However, this issue was not part of his meeting with the RBI board.

On other issues discussed with RBI, Jaitley said, "The MSP issue was discussed in this meeting because this meeting takes place in the light of Budget. How to implement this and what impact it can have on farmers, commodity prices and export competitiveness, all these issues were discussed academically."

On the banks' lending rates, Patel said one of the banks reduced its MCLR (Marginal Cost of funds-based Lending Rate) two days ago.

"In terms of transmission if you measure since the easing cycle started by the MPC (Monetary Policy Committee) and you compare the MCLR now, actually there has been good transmission.

"Actually what happened was that transmission came late and I must admit that some of the transmission came after demonetisation because we had a financial intermediation taking place in the system," the governor said.
Sensex, Nifty end marginally higher amid mixed global cues
Posted on 16th January 2019
Mumbai: Equity indices ended marginally higher Wednesday after a see-saw session, tracking mixed cues from the global markets amid geopolitical uncertainties.

After swinging nearly 200 points, the 30-share BSE Sensex index settled 2.96 points, or 0.01 per cent, higher at 36,321.29. The broader NSE Nifty inched up 3.50 points, or 0.03 per cent, to 10,890.30.
---
IOC to raise USD 3 billion more in overseas loan
Posted on 16th January 2019
New Delhi: State-owned Indian Oil Corp (IOC) may raise about USD 3 billion more through US dollar bonds issue after the Reserve Bank permitted fuel retailers to raise an overseas loan to check fall in rupee value, its Chairman Sanjiv Singh said Wednesday.

IOC is already in market to raise USD 900 million through a bonds issue and is raising an equivalent sum through a syndicated loan for meeting its working capital requirements.
---
HPCL unlikely to partner Total for LPG cavern in Mangalore
Posted on 16th January 2019
State-run Hindustan Petroleum Corp. Ltd (HPCL) may build its second liquefied petroleum gas (LPG) cavern in Mangalore, Karnataka, said two company officials, requesting anonymity. HPCL is planning to build an underground LPG storage facility and had been in talks with France's national oil company, Total SA, to partner it. Total SA is also HPCL's partner in the first LPG cavern in Visakhapatnam, Andhra Pradesh.
---
Volkswagen and Ford's marriage leaves investors feeling jilted
Posted on 16th January 2019
Southfield/Michigan/Frankfurt: The much-anticipated alliance announcement by Volkswagen AG and Ford Motor Co. left investors feeling let down as it lacked a big-bucks plan to join forces on electric vehicles and self-driving cars.

Wall Street was hoping for a blockbuster deal, such as the billions of dollars General Motors Co. landed for its self-driving unit from Honda and SoftBank Vision Fund last year.
---
SBI puts on sale Essar Steel loan of Rs 15,431 crore
Posted on 16th January 2019
Mumbai: With last minute-litigation delaying recovery of Essar Steel loan, State Bank of India (SBI) on Wednesday put on sale its Rs 15,431-crore exposure to the steelmaker on a full-cash basis. In the sale notice on its website, the bank said the aggregate reserve price for the bidding has been set at Rs 9,588 crore.

These include categories like working capital, term loan, corporate loan, export performance bank guarantee (EPBG) and standby letter of credit (SBLC).
---
Be the first person to write a business review for RBI and Sebi need to be cognisant of stock market bubble risk: Urjit Patel