RBI and Sebi need to be cognisant of stock market bubble risk: Urjit Patel
Posted on 10th February 2018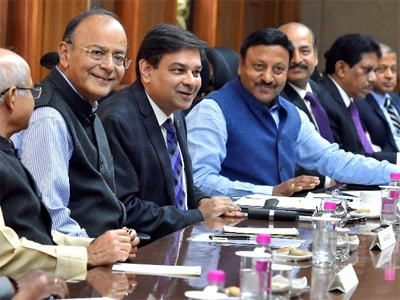 RBI Governor Urjit Patel on Saturday said the stock market bubble should not lead to a very major problem even has he stressed on the need for the regulators to be cognisant of the risks going forward.

Referring to the recent rout in the domestic and global stock markets, Patel said, "There has already been a correction not only globally but in India and therefore in a way it underscores how capital markets can change direction."

"So far neither globally nor in India have we felt that this bubble could lead to a very major problem. However, as financial market regulators both RBI and Sebi need to be cognisant of the risk going forward," he said.

Addressing the media after a customary post-Budget address by Finance Minister Arun Jaitley to the RBI's board, Patel said the correction in the last few days underscores that market indices can move pretty quickly.

"I think the good thing in this cycle of high equity prices is that almost everyone who has been part of this has talked about a possibility that this cannot go on too long.

"I think that is good so that there is enough risk aversion that is endogenous, built up by the investors themselves," he said.

Stock markets have been on a sharp downslide this week, barring just one session, amid a global rout in equities.

The benchmark indices fell by over 1 per cent yesterday to close at a one-month low level.

While the Sensex had managed to gain 330 points on Thursday, it had lost more than 2,200 points in the preceding seven trading sessions amid negative domestic and global cues.

In reply to a question, Jaitley said the issue of long- term capital gains, which he has proposed to re-introduce in this year's Budget, was discussed earlier today in his meeting with Sebi's board. However, this issue was not part of his meeting with the RBI board.

On other issues discussed with RBI, Jaitley said, "The MSP issue was discussed in this meeting because this meeting takes place in the light of Budget. How to implement this and what impact it can have on farmers, commodity prices and export competitiveness, all these issues were discussed academically."

On the banks' lending rates, Patel said one of the banks reduced its MCLR (Marginal Cost of funds-based Lending Rate) two days ago.

"In terms of transmission if you measure since the easing cycle started by the MPC (Monetary Policy Committee) and you compare the MCLR now, actually there has been good transmission.

"Actually what happened was that transmission came late and I must admit that some of the transmission came after demonetisation because we had a financial intermediation taking place in the system," the governor said.
SEBI COMES OUT WITH LIST OF 1,677 DEFAULTERS
Posted on 14th August 2018
As many as 1,677 entities, including individuals, failed to pay penalties imposed by Sebi till the end of May, according to the regulator.

The list of defaulters as on May 31, 2018 "for non-payment of penalty imposed by Sebi through orders passed up to December 31, 2017" has been published on the regulator's website on Monday.
---
SBI shares continue to fall; down over 3 per cent
Posted on 14th August 2018
New Delhi: Shares of State Bank of India continued to fall for the second straight session on Monday, dropping over 3 per cent after the lender reported a hefty loss of Rs 4,876 crore for the June quarter.

The stock went down 3.17 per cent to end at Rs 294.80 on BSE. Intra-day, it slumped 4.15 per cent to Rs 291.80. At NSE, shares of the company fell 2.54 per cent to close at Rs 296.70.
---
Bitcoin slips below $6,000 to lowest since June as almost every other crypto nosedives
Posted on 14th August 2018
Bitcoin dropped below $6,000 and dozens of smaller digital tokens tumbled as this month's selloff in cryptocurrencies showed few signs of letting up. The largest digital currency fell as much as 6.2 percent to $5,887 as of 10:44 a.m. in Hong Kong, the lowest level since June, according to Bloomberg composite pricing. Ether sank 12 percent, while all but one of the 100 biggest cryptocurrencies tracked by Coinmarketcap.com recorded declines over the past 24 hours.
---
Debit cards: Paytm rules the roost in the virtual world but lags in real life
Posted on 14th August 2018
Given how every depositor gets a digital debit card, Paytm Payments Bank has in less than a year of its launch notched up a large outstanding debit card user base.

Reserve Bank of India (RBI) data show the mobile wallet-to-payments bank entity had 39.12 million outstanding debit cards at the end of May.
---
Air India says yet to receive equity infusion from government
Posted on 14th August 2018
National carrier Air India on Monday said it is yet to receive the equity infusion from the government to meet its working capital requirements after an airline's pilots' body claimed grounding of several aircraft due to lack of funds.

"There is no money for spares and maintenance of these aircraft. Some of them have been grounded for the last three months.
---
Be the first person to write a business review for RBI and Sebi need to be cognisant of stock market bubble risk: Urjit Patel