RBI and Sebi need to be cognisant of stock market bubble risk: Urjit Patel
Posted on 10th February 2018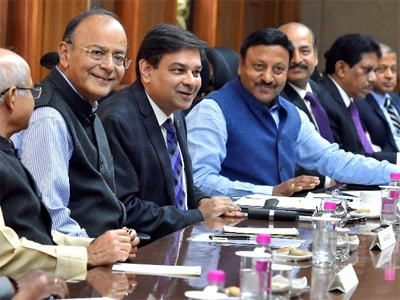 RBI Governor Urjit Patel on Saturday said the stock market bubble should not lead to a very major problem even has he stressed on the need for the regulators to be cognisant of the risks going forward.

Referring to the recent rout in the domestic and global stock markets, Patel said, "There has already been a correction not only globally but in India and therefore in a way it underscores how capital markets can change direction."

"So far neither globally nor in India have we felt that this bubble could lead to a very major problem. However, as financial market regulators both RBI and Sebi need to be cognisant of the risk going forward," he said.

Addressing the media after a customary post-Budget address by Finance Minister Arun Jaitley to the RBI's board, Patel said the correction in the last few days underscores that market indices can move pretty quickly.

"I think the good thing in this cycle of high equity prices is that almost everyone who has been part of this has talked about a possibility that this cannot go on too long.

"I think that is good so that there is enough risk aversion that is endogenous, built up by the investors themselves," he said.

Stock markets have been on a sharp downslide this week, barring just one session, amid a global rout in equities.

The benchmark indices fell by over 1 per cent yesterday to close at a one-month low level.

While the Sensex had managed to gain 330 points on Thursday, it had lost more than 2,200 points in the preceding seven trading sessions amid negative domestic and global cues.

In reply to a question, Jaitley said the issue of long- term capital gains, which he has proposed to re-introduce in this year's Budget, was discussed earlier today in his meeting with Sebi's board. However, this issue was not part of his meeting with the RBI board.

On other issues discussed with RBI, Jaitley said, "The MSP issue was discussed in this meeting because this meeting takes place in the light of Budget. How to implement this and what impact it can have on farmers, commodity prices and export competitiveness, all these issues were discussed academically."

On the banks' lending rates, Patel said one of the banks reduced its MCLR (Marginal Cost of funds-based Lending Rate) two days ago.

"In terms of transmission if you measure since the easing cycle started by the MPC (Monetary Policy Committee) and you compare the MCLR now, actually there has been good transmission.

"Actually what happened was that transmission came late and I must admit that some of the transmission came after demonetisation because we had a financial intermediation taking place in the system," the governor said.
Trump cancels summit with Kim; North Korea still wants talks
Posted on 25th May 2018
President Donald Trump on Thursday abruptly canceled his summit with North Korea's Kim Jong Un, blaming "tremendous anger and open hostility" by Pyongyang a decision North Korea called "regrettable" while still holding out hope for "peace and stability."

In a letter to Mr. Kim announcing his decision to back away from the June 12 summit, Mr. Trump pointed to America's vast military might and warned the rising nuclear power against any "foolish or reckless acts."
---
Sensex builds on gains, up 187 points in early trade
Posted on 25th May 2018
The BSE Sensex rose over 187 points in early trade extending Thursday's rally on robust buying in IT, energy and banking stocks amid unabated purchases by domestic institutional investors.

Asian shares were mixed after US President Donald Trump cancelled a planned meeting with North Korean leader Kim Jong Un.
---
L&T Construction bags Rs 3,191 crore order for Dhaka Metro
Posted on 25th May 2018
Larsen & Toubro (L&T) today said L&T Construction has bagged a Rs 3,191 crore order from Dhaka Mass Transit Company for construction of a railway line for Dhaka Metro. L&T said it has secured the order in JV with Marubeni Corporation (Japan) through an international competitive bidding process.
---
DoT clears Idea's sale of cellular towers to American Tower Company
Posted on 25th May 2018
The Department of Telecommunications (DoT) has given a go-ahead to the sale of Idea Cellular's standalone telecom towers to a subsidiary of American Tower Corp (ATC).

Idea through its wholly owned subsidiary Idea Cellular Infrastructure Services (ICISL) has a portfolio of 9,900 towers with a tenancy ratio of 1.80x (September 2017). During the first half of FY18, ICISL had revenues of Rs 597 crore and an EBITDA of Rs 194 crore.
---
Maharashtra food processing industry braces for plastic ban
Posted on 25th May 2018
The impending policy decision barring single-use plastics and a ban on PET bottles after a 3-month window has left the Maharashtra food processing industry in a state of flux. Several horticulture associations have opposed the move and have urged the government to deliberate upon alternative packaging solutions.
---
Be the first person to write a business review for RBI and Sebi need to be cognisant of stock market bubble risk: Urjit Patel