RBI and Sebi need to be cognisant of stock market bubble risk: Urjit Patel
Posted on 10th February 2018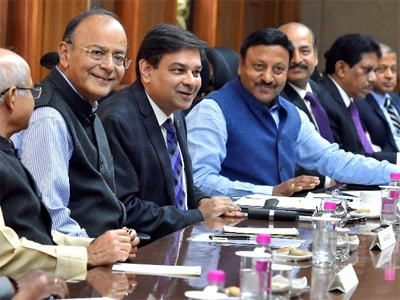 RBI Governor Urjit Patel on Saturday said the stock market bubble should not lead to a very major problem even has he stressed on the need for the regulators to be cognisant of the risks going forward.

Referring to the recent rout in the domestic and global stock markets, Patel said, "There has already been a correction not only globally but in India and therefore in a way it underscores how capital markets can change direction."

"So far neither globally nor in India have we felt that this bubble could lead to a very major problem. However, as financial market regulators both RBI and Sebi need to be cognisant of the risk going forward," he said.

Addressing the media after a customary post-Budget address by Finance Minister Arun Jaitley to the RBI's board, Patel said the correction in the last few days underscores that market indices can move pretty quickly.

"I think the good thing in this cycle of high equity prices is that almost everyone who has been part of this has talked about a possibility that this cannot go on too long.

"I think that is good so that there is enough risk aversion that is endogenous, built up by the investors themselves," he said.

Stock markets have been on a sharp downslide this week, barring just one session, amid a global rout in equities.

The benchmark indices fell by over 1 per cent yesterday to close at a one-month low level.

While the Sensex had managed to gain 330 points on Thursday, it had lost more than 2,200 points in the preceding seven trading sessions amid negative domestic and global cues.

In reply to a question, Jaitley said the issue of long- term capital gains, which he has proposed to re-introduce in this year's Budget, was discussed earlier today in his meeting with Sebi's board. However, this issue was not part of his meeting with the RBI board.

On other issues discussed with RBI, Jaitley said, "The MSP issue was discussed in this meeting because this meeting takes place in the light of Budget. How to implement this and what impact it can have on farmers, commodity prices and export competitiveness, all these issues were discussed academically."

On the banks' lending rates, Patel said one of the banks reduced its MCLR (Marginal Cost of funds-based Lending Rate) two days ago.

"In terms of transmission if you measure since the easing cycle started by the MPC (Monetary Policy Committee) and you compare the MCLR now, actually there has been good transmission.

"Actually what happened was that transmission came late and I must admit that some of the transmission came after demonetisation because we had a financial intermediation taking place in the system," the governor said.
Indian Oil hopes to raise funds under new working capital norms in 20 days
Posted on 16th October 2018
An executive of state-owned Indian Oil Corporation on Tuesday said the company was hoping to raise at least $300 million under the new working capital norms within 20 days from now.

IOC had last week said it would invest Rs 54.63 billion in setting up a city gas distribution network for retailing CNG to automobiles and piped cooking gas to households in seven districts.
---
#MeToo: Women journalists demand M J Akbar's dismissal, write to President
Posted on 16th October 2018
A panel of female journalists has written to President Ram Nath Kovind demanding the dismissal of Union Minister M.J. Akbar who has been accused of sexual harassment by a dozen women in the wake of the #MeToo movement.

We are extremely concerned that he continues to be a minister in the Union council of ministers even as he pursues whatever legal course of action he plans.
---
ICICI Bank gets RBI clearance to appoint Sandeep Bakhshi as its MD and CEO
Posted on 16th October 2018
Private sector lender ICICI Bank Tuesday said the RBI has approved Sandeep Bakshi's appointment as Managing Director and CEO of the bank for three years.

After resignation of Chanda Kochhar, who was facing inquiry, earlier this month, the bank's board had elevated Chief Operating Officer (COO) Bakshi as the new managing director and CEO for five years until October 3, 2023, subject to regulatory and other approvals.
---
Rupee weakens 9 paise to 73.92 against US dollar in early trade
Posted on 16th October 2018
The rupee weakened by 9 paise to 73.92 against the US dollar in early trade Tuesday on increased demand for the American currency from banks and importers.

At the Interbank Foreign Exchange, the domestic currency opened higher at 73.79 but lost ground and fell to 73.92.
---
Good news: Pink Line Delhi Metro to open by Diwali
Posted on 16th October 2018
The Delhi Metro's Pink line will be opened by Diwali, according to various media reports. Pink line for Shiv Vihar-Trilokpuri Metro was scheduled to be opened in August as per a previous plan but then the deadline got extended.

Pink Line Metro will ease connectivity between North East Delhi and South Delhi by connecting Shiv Vihar and Lajpat Nagar.
---
Be the first person to write a business review for RBI and Sebi need to be cognisant of stock market bubble risk: Urjit Patel