KTM Duke 200 Image Gallery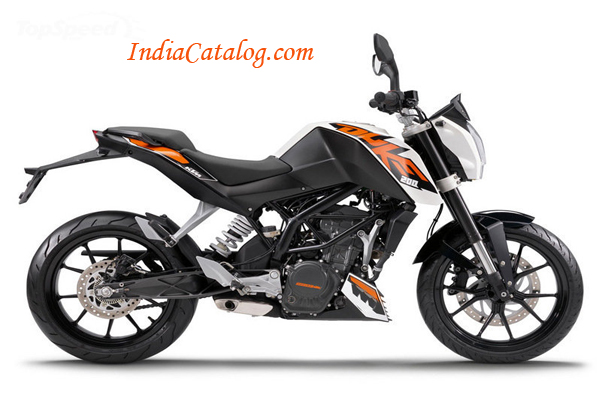 Although predominantly a KTM, some may spot a lot of Bajaj in the 200 Duke, a muscular, aggressive and striking looking bike.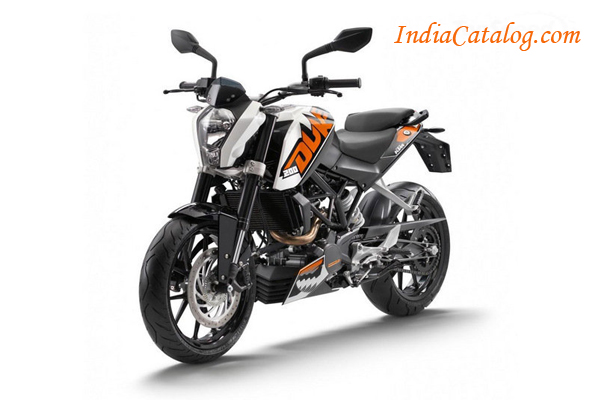 The front mudguard is short and sporty. Riding at night is secure thanks to a bright headlight. The instruments are compact.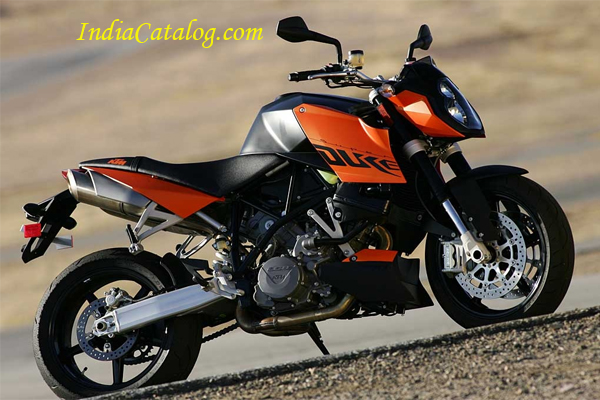 The massive tank region is deeply grooved for good thigh grip, although tall riders could find their knees feeling a shade cramped if you like sitting deep into your bike, hugging the tank.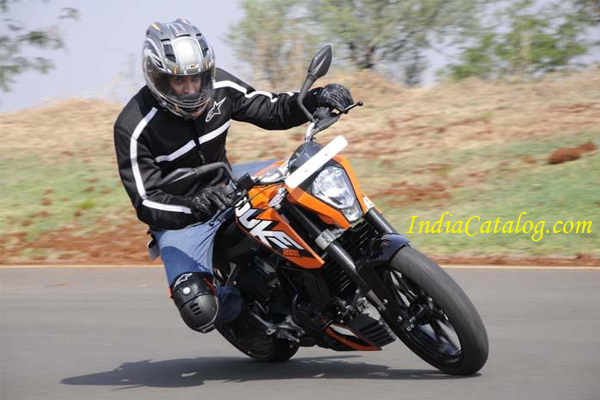 There's ample space for the rider, and the front seat is well padded. As on several sports bikes, the pillion seat is seldom going to be your position of choice.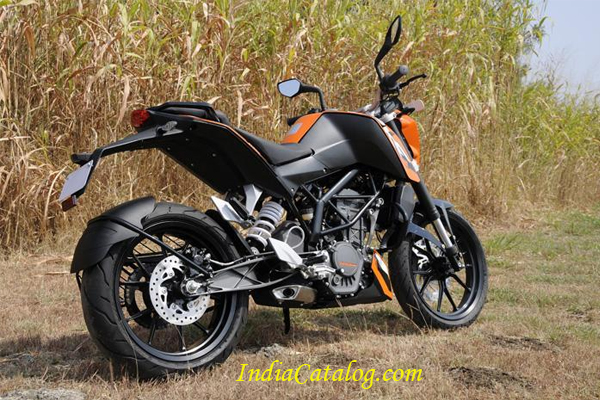 There's no dearth of high tech features on the 200 Duke's alloy cased, dohc, button-started engine.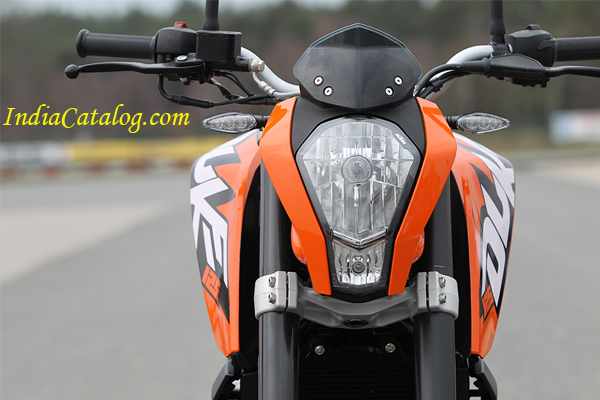 The 200 Duke has a sporty riding position, with the rider footrests located far behind.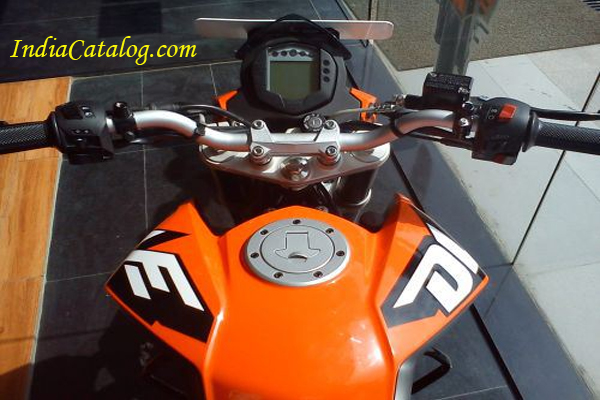 It flicks quickly from upright and safe to well beyond dicey lean angles, at which point you start to appreciate its low-profile, MRF radial front and rear tyres.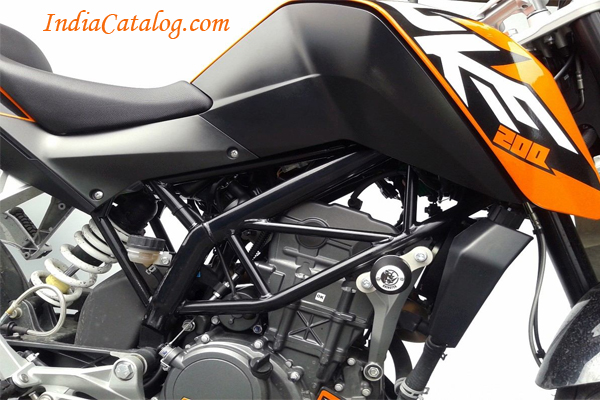 It's really smooth everywhere in the power band. A powerful engine for its class, the 200 Duke makes 25bhp at 10000rpm.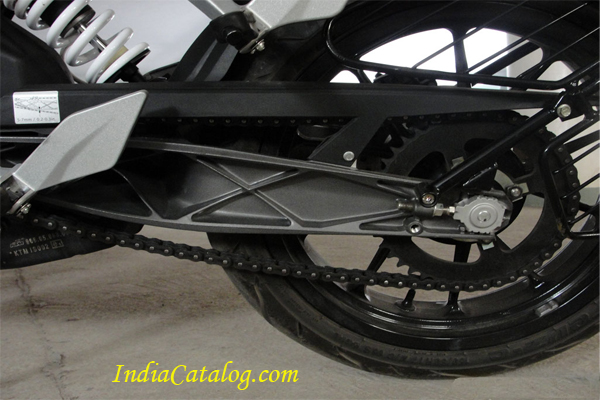 The enthusiastic 200 Duke engine displays a flowing, sweet revving character that adds a lot to riding pleasure.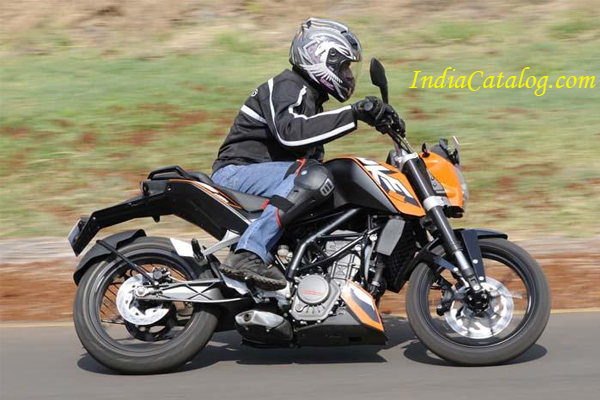 The new KTM uses impressive chassis parts, a steel fabricated trellis frame, with fat upside-down front forks.
Previous
Next