&nbsp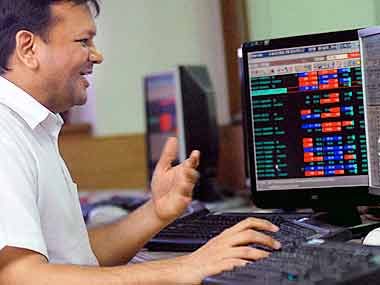 ICICI Bank, Hindustan Unilever, State Bank of India (SBI), JBF Industries, Sintex Industries, Ceat and Finolex Industries are among 34 stocks from the S&P BSE500 index that hit their respective 52-week highs in otherwise range-bound market.
Bajaj Finance, Adani Transmission, DLF, Engineers India, Godrej Industries, Uflex, JSW Steel, Monsanto India, Sobha and Motilal Oswal Financial Services were also trading at their 52-week highs on BSE in intra-day trade.
---
&nbsp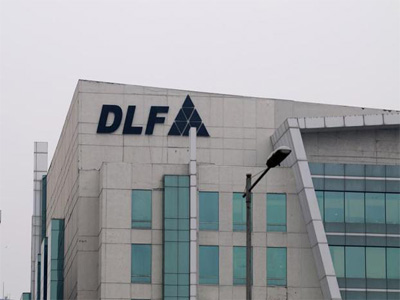 Finally, on Wednesday, realty giant DLF Ltd announced that it has struck an exclusivity agreement with Singapore's sovereign wealth fund GIC Pte to buy out 40% of the promoter's stake in its rental subsidiary.
This much-awaited development has been the only hope for the company to extricate itself from a debt trap. However, the Street was not enthused and the stock plunged 8.1% and closed at Rs141 on Thursday.
---
&nbsp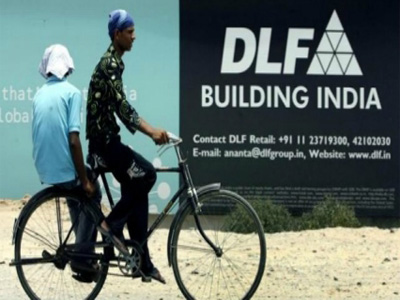 In one of the biggest real estate deals, leading developer DLF has decided to sell 40 per cent of the stake in the company's rental arm DCCDL for an estimated Rs 12,500 crore-Rs 13,000 crore to an affiliate of Singapore-based private equity firm GIC. While around 25 companies were in the fray when talks began to find a prospective buyer in April 2016, the race had eventually narrowed down between GIC and American private equity firm Blackstone.
---
&nbsp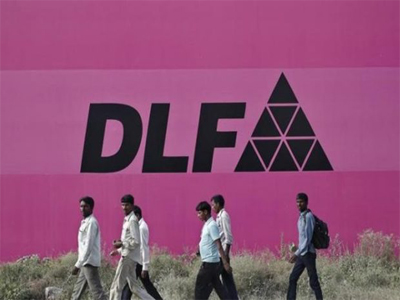 Realty major DLF's net debt rose by Rs 1,257 crore to Rs 24,397 crore in the third quarter of the current fiscal as its cash-flows were hit due to fall in housing sales amid negative sentiment in the property market post demonetisation. DLF projected net debt to rise further as "weak sales and collections" would lead to operating shortfall of Rs 750-1,000 crore per quarter, according to an analyst presentation.
---
&nbsp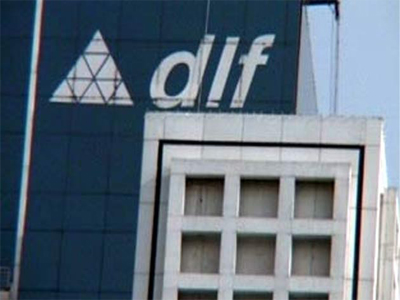 Nine of the top ten realty stocks went up by 0.72% to 6.65% on January 2, after the domestic banks have started cutting lending rates after a massive inflow of deposits post demonetisation. The BSE Realty index rose by 4.23% and closed at 1,318.38 in the first session of CY2017.
The biggest gainer from the realty index was DLF, up 6.65% at the end of Monday's closing. A spurt in DLF's volume has been registered on Monday, the volume increased by 2.27 times from last two weeks average of 9.39 lakh to 21.31 lakh.
---
&nbsp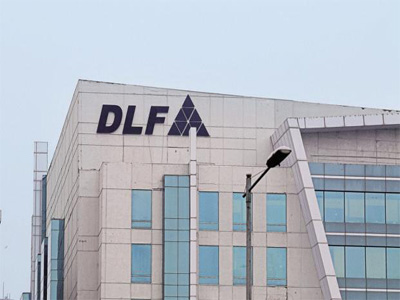 NEW DELHI: Renuka Talwar, daughter of DLF Chairman KP Singh, has acquired a bungalow on Prithviraj Road for Rs 435 crore in one of the biggest deals for a property in Lutyens' Delhi, according to people with knowledge of the matter.
The seller was Kamal Taneja, managing director of real estate developer TDI Infracorp. Located on a 4,925 sq metre plot, the bungalow has a builtup area of around 1,189 square metre and was sold for Rs 8.8 lakh per sq m. Based on current circle rates, its value is around Rs 383 crore.
---
&nbsp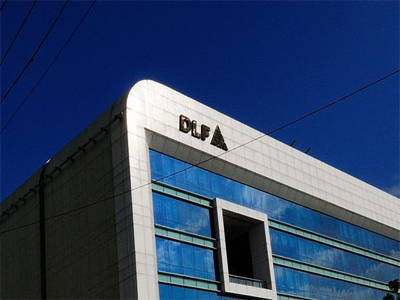 DLF Ltd's woes did not ease in the September quarter, in spite of tall expectations. Residential unit sales were few and far between even as commercial leasing activity remained flat.
The quarter's net consolidated revenue at Rs2,226 crore just matched the year-ago period's figure.
---
&nbsp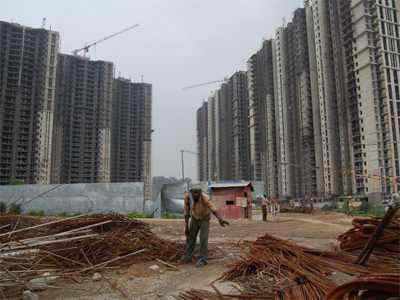 New Delhi/Bengaluru: The Competition Appellate Tribunal (Compat) on Friday asked the antitrust regulator to review its order declining to investigate whether DLF Universal Ltd and DLF Home Developers Ltd were in a dominant position in Delhi's luxury residential apartments market and had abused their position to influence consumers.
The Compat order is in response to an appeal by Ess Cee Securities Pvt. Ltd and Signature Securities Pvt. Ltd against an earlier decision of the Competition Commission of India (CCI) to close the case.
---
&nbsp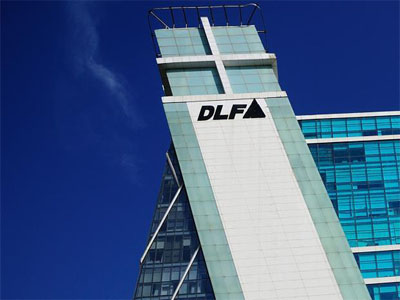 Singapore/Mumbai: Blackstone Group LP and Singapore sovereign fund GIC Pte were shortlisted to purchase a 40% stake in the rental property arm of DLF Ltd., India's largest listed developer, people with knowledge of the matter said.
The funds were chosen to proceed in the bidding for the interest in DLF Cyber City Developers Ltd. being sold by DLF chairman K. P. Singh's family, according to the people.
---
&nbsp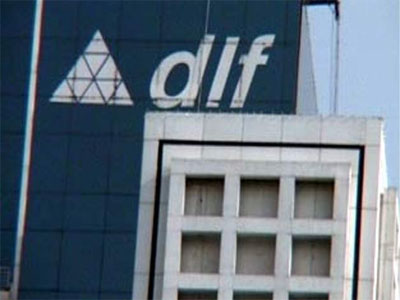 NEW DELHI: India's largest real estate firm DLF has sold its seven remaining cinema screens in Delhi—six in Saket and one in Greater Kailash 2—under its cinema exhibition business to Mexican movie theatre chain Cinepolis for Rs 63.67 crore.
The company had earlier sold 32 screens to PVR for Rs 433 crore after the Competition Commission of India gave its nod to the deal. The competition watchdog had, however, asked the firm to exclude seven screens from the transaction to deal with anti-competitive concerns.
---