Coal India Ltd Related news
&nbsp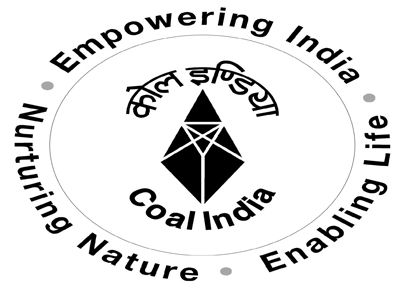 KOLKATA: Coal India may once again appeal to the Competition Appellate Tribunal (COMPAT) against the `591-crore penalty imposed by the Competition Commission of India (CCI) on it last week.
"Coal India will take up the case at the appropriate forum," a senior Coal India executive said. "We have the option of going back to COMPAT or moving Supreme Court."
---
&nbsp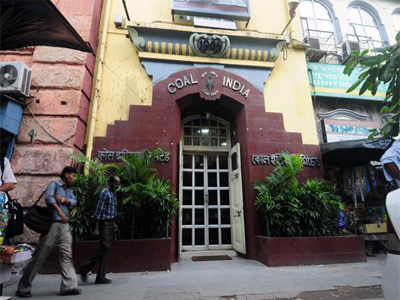 Coal India (CIL) was trading 2.4% lower at Rs 291 on BSE as the stock is trading ex-interim dividend for Rs 1.15 per share.
The board of directors of CIL in its meeting on March 26, 2017 approved payment of second interim dividend for the financial year 2016-17 at Rs 1.15 per share of the face value of Rs 10.
---
&nbsp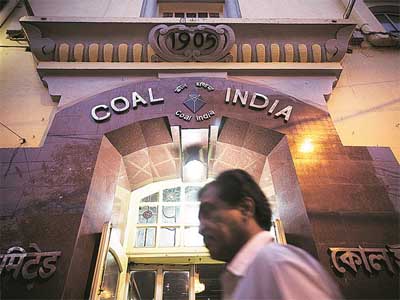 The Competition Commission of India (CCI) has come down heavily on state-owned Coal India Ltd (CIL) for allegedly abusing its dominant market position, even as the watchdog reduced the penalty on the company by two-thirds to Rs 591 crore. CCI criticised the public sector giant for supposedly using its monopolistic position in unilaterally finalising "fuel supply agreements (FSAs)" with power producers.
In December 2013, CCI passed its first ruling, imposing a penalty of Rs 1,773 crore. The Competition Appellate Tribunal (Compat) set it aside and asked the regulator to take a fresh look at the allegations against CIL.
---
&nbsp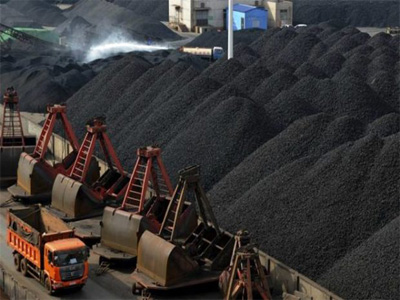 Coal India Ltd (CIL), which contributes 84 per cent of the country's production, is likely to end the current fiscal with a shortfall against its annual production target for 2016-17, analysts and industry stakeholders say. They, however, predicted that the production and sales are expected to achieve "marginal growth" over the last fiscal. During 2016-17, the miner set a target of producing 598.61 million tonnes (mt) of coal with an 11.11 per cent growth over the 538.75 mt produced in 2015-16. Its sales were at 534.50 mt in the last fiscal.
"Coal India is expected to end the year with an around 550 million tonnes of production, thereby missing the annual target by 40-50 million tonnes.
---
&nbsp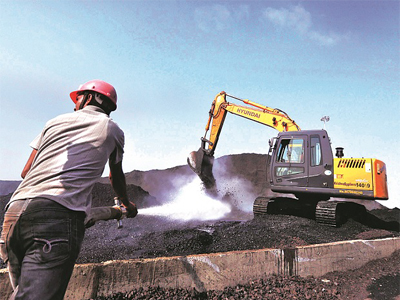 Coal India (CIL) may part with about 43 per cent of its cash reserves, effectively eroding the company's net worth by 44 per cent, while paying out its interim dividend on Wednesday. The world's largest coal miner would be stretching itself in a bid to implement Department of Investment and Public Asset Management (DIPAM) guidelines in the dividend payout.
While DIPAM guidelines, which CIL is implementing this year, mandate a minimum five per cent of its net worth or 30 per cent of its net profit be given out as dividend, the coal behemoth, according to company estimates, is expected to pay a Rs 16,600-crore interim dividend.
---
&nbsp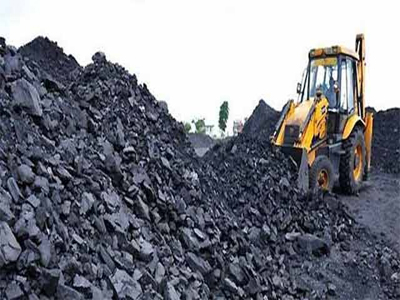 As Coal India Ltd (CIL) gears up for investment roadshows in overseas markets including Hong Kong and Singapore beginning tomorrow, the public sector major has suffered a major embarrassment due to a faux pas over the share buyback programme by its subsidiaries.
While valuation exercises for the shares of three of its mining subsidiaries were found to be erroneous, that swelled the value of each shares many times more, another of its subsidiary, Central Coalfields, has refused to execute the buyback of its shares.
---
&nbsp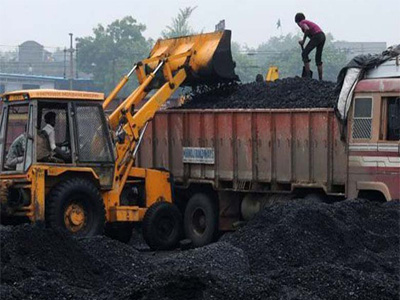 Coal India would again be generating cash for the central government, its principal shareholder, via the capital buyback guidelines issued last year.
In October last year, the monolith had extinguished 1.72 per cent of its shares after a buyback, estimated to have generated cash of Rs 2,500 crore for the Centre. The total cash given to the shareholders was Rs 3,650 crore. Now, to again raise money for its shareholders via interim dividend, Coal India is banking on its subsidiaries. "The buyback process is happening as per the Dipam (department of investment and public asset management) guidelines," a Coal India executive told this newspaper.
---
&nbsp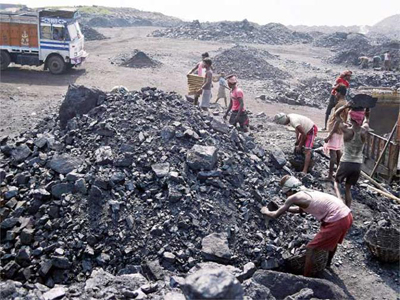 KOLKATA: Five profit-making subsidiaries of Coal India will hand over about Rs 6,000 crore to the parent company through a mix of share buybacks and dividends by the end of next month.
This is the first time Central Coalfields, South Eastern Coalfields, Western Coalfields, Mahanadi Coalfields and Northern Coalfields will be purchasing their own shares. All eight subsidiaries of Coal India are unlisted.
---
&nbsp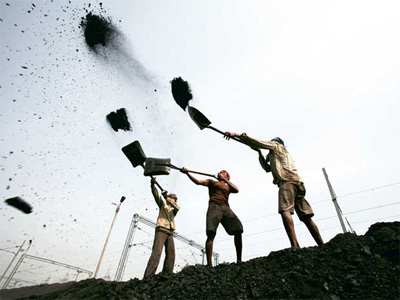 Coal India was up 2% at Rs 327 on the BSE after the company announced that the board will meet on March 06, 2017, to consider payment of interim dividend, if any, for the year 2016-17.
"The company has fixed March 15, 2017 as the record date for the purpose of payment of interim dividend on equity shares for the financial year 2016-17, if declared by the board," Coal India said in regulatory filing.
---
&nbsp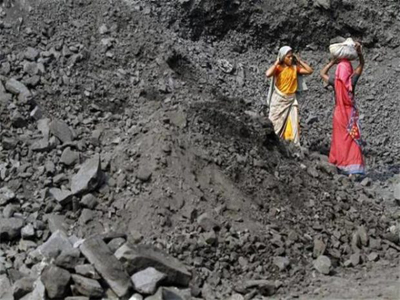 After two years of delay, the revival of Rs 8,000-crore Talcher project in Odisha is likely to take-off soon as the technology to be used for an integrated coal gasification-cum-fertiliser production facility has been finalised. Soon, a techno-economic feasibility study of the project will be conducted and thereafter bids will be invited for selecting a technology partner for coal gasification. A decision in this regard was taken in the recent board meeting of the joint venture firm Talcher Fertilisers Ltd which is executing the project.
---