Coal India Ltd Related news
&nbsp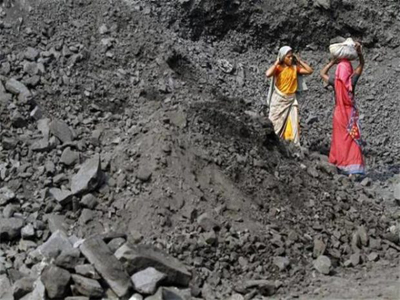 After two years of delay, the revival of Rs 8,000-crore Talcher project in Odisha is likely to take-off soon as the technology to be used for an integrated coal gasification-cum-fertiliser production facility has been finalised. Soon, a techno-economic feasibility study of the project will be conducted and thereafter bids will be invited for selecting a technology partner for coal gasification. A decision in this regard was taken in the recent board meeting of the joint venture firm Talcher Fertilisers Ltd which is executing the project.
---
&nbsp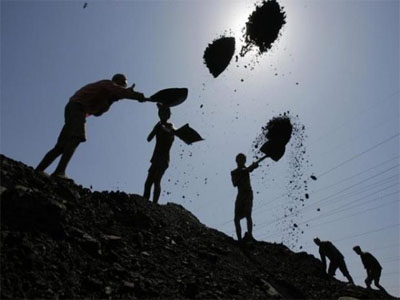 State-run CIL is exploring coking coal assets overseas as the country is faced with constraints of techno-commercially viable domestic metallurgical coal reserves, Parliament was informed today. "CIL (Coal India Ltd) is scouting for acquiring coking coal assets abroad, as India is faced with constraints for techno-commercially viable domestic coking coal reserves," Coal and Power Minister Piyush Goyal said in a written reply to Rajya Sabha.
---
&nbsp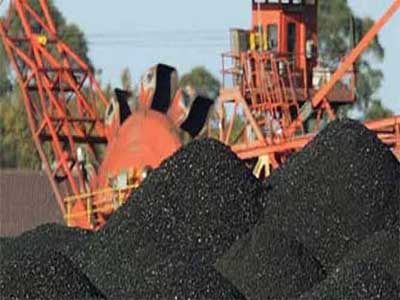 Calcutta, Feb. 2: Public sector miner Coal India has witnessed an increase in production in January, with four of its eight subsidiaries achieving the target set for the month. However, the miner's overall output fell 8 per cent short of its target.
Provisional production during the month was 55.99 million tonnes (mt) compared with 52.86mt in the year-ago period. The target for January was at 61.04mt.
---
&nbsp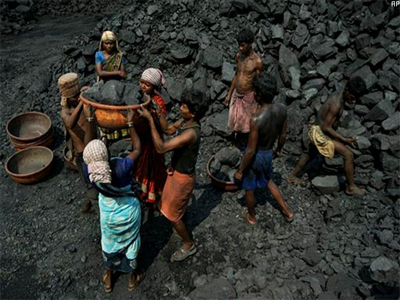 Coal India Ltd (CIL) on Thursday reported that its production grew by 5.5 per cent to 55.99 million tonnes (mt) in January as compared to 52.86 mt in the corresponding month last fiscal, but the production during April 2016 to January 2017 remained flat.
According to provisional data, the production stood at 433.76 mt, up by a meagre 1.7 per cent during the first ten months of the current fiscal (2016-17). It achieved 91 per cent of the target which was set at 478.57 mt for the period.
---
&nbsp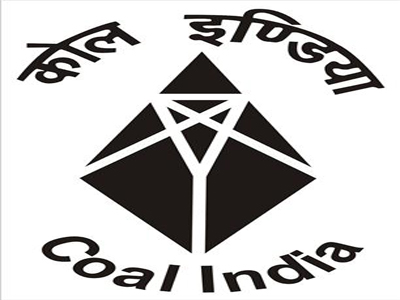 KOLKATA: Coal India's unions are demanding a levy Rs 20 per tonne on the dry fuel to help the company's pension fund get enough cash. The state-run company is likely to send this proposal soon to the central government, sources said.
"We would want the Centre to impose a levy on each tonne of coal sold to save the pension fund. It would go into inflating the fund size and help reduce the large liability gap it is facing today," said DD Ramanandan, president of the All India Coal Workers' Federation.
---
&nbsp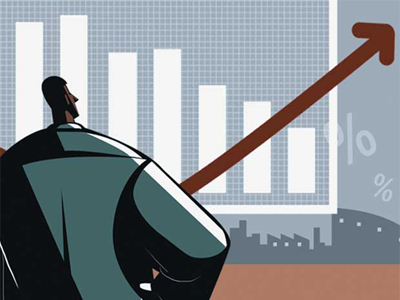 Shares of Jindal Steel & Power (JSPL) surged as much as 5% in early-morning trade in an otherwise flat market, after the company informed BSE that the company has secured long term coal linkage of a total quantity of 0.5 million tonnes per annum for the next 5 years in the recently concluded coal linkage auction under Sponge Iron sub-sector, conducted by Coal India Limited.
This sourcing of coal will help the Company to secure fuel requirements and smooth operations of company's sponge iron units, the company told the bourses.
---
&nbsp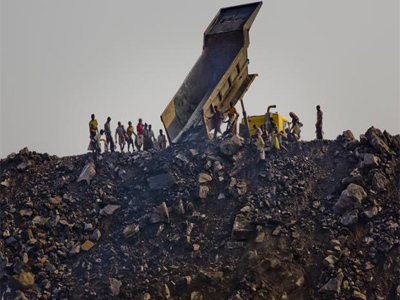 State-owned Coal India's fuel supply to the power sector dropped by 3.6 per cent to 288.2 million tonnes in the April-December period of the ongoing fiscal amid weak demand for the dry fuel.
According to official data, coal dispatches to the power sector in the same period of previous fiscal were 299.1 million tonnes (MT).
---
&nbsp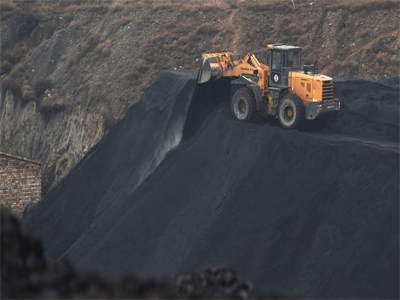 Kolkata: Unfazed by its earlier failed attempts to expand overseas, state-owned miner Coal India Ltd (CIL) will again scout for reserves of coking coal and high-grade low ash thermal coal in countries such as the US, Colombia, Canada, Australia, Indonesia and South Africa.
Mozambique, where last year it had to surrender a block taken for exploration because of its unfavourable geology, is not among the target countries this time, according to bid documents released by CIL.
---
&nbsp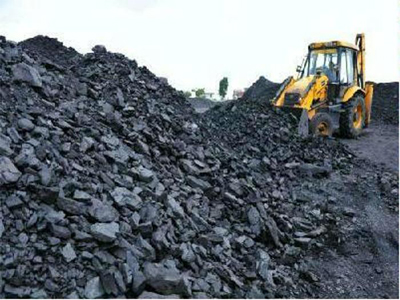 Coal India Ltd may look at acquiring coking reserves abroad, news reports said Monday, citing an unidentified company official, indicating the miner's resolve to secure supplies to meet domestic demand. India's near-monopoly and state-run coal mining company is also mulling entering into strategic partnerships in the next financial year 2017-18 to import coking coal, the official said as per the reports.
---
&nbsp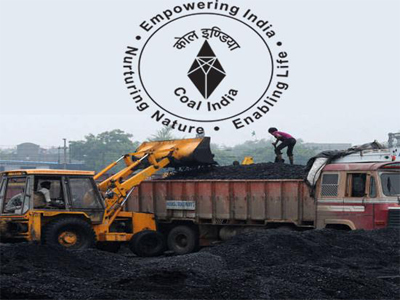 KOLKATA: Coal India has almost achieved its e-auction target for the current fiscal, and is looking at offering additional supplies.
At the start of the year, it targeted eauction sales of 120 million tonnes of which it has already achieved 113 million tonnes by December, officials said.
---