TATA Consultancy Services ( TCS ) Related news
&nbsp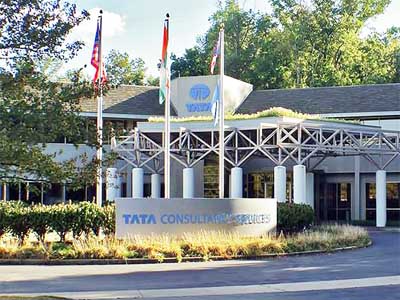 India's top software services exporter Tata Consultancy Services (TCS) will step up local hiring in the United States (US) and has no plans to cut investments there as it continues to expect robust growth from its biggest overseas market.
"In the last four or five years, we have been recruiting heavily in the US," Girish Ramachandran, head of Asia Pacific region of TCS, told Reuters in an interview on the sidelines of the Boao Forum for Asia in China's Hainan province.
---
&nbsp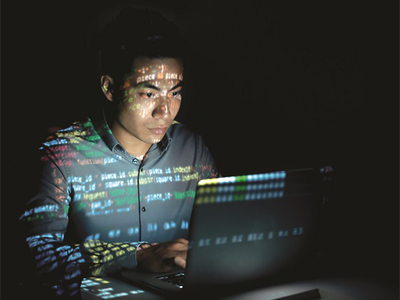 60-80 per cent of organisations use artificial intelligence (AI) for IT functions, but 70 per cent believe AIs greatest impact by 2020 will be in marketing, customer service, finance and HR, a new study said on Wednesday.
According to global IT consulting firm Tata Consultancy Services (TCS), organisations with the greatest financial improvements from AI investments expect three times as many new AI-related roles by 2020 as compared to companies with smallest improvements.
---
&nbsp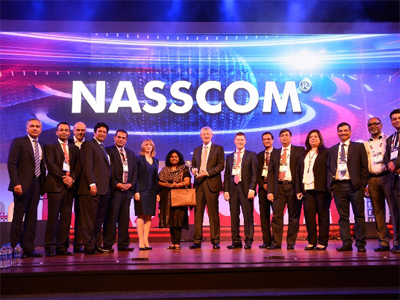 The temporary suspension of premium H1-B visa processing by the US administration would delay their issue to the Indian IT firms too but is not a major imperdiment, said industry's representative body Nasscom on Sunday.
"The temporary suspension of premium H-1B processing will create some process delays for the companies - Indian and American -- but is not a significant impediment," said the National Association of Software Services and Companies (Nasscom) in a statement.
---
&nbsp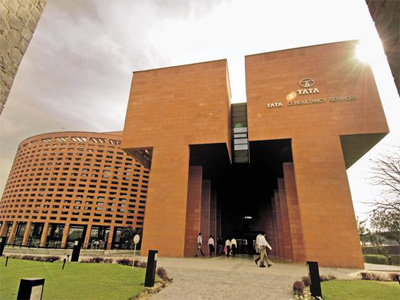 Mumbai: Tata Consultancy Services Ltd (TCS), which is planning a Rs16,000 crore share buyback, said on Wednesday that founder group of the company intended to participate in the proposed buyback.
TCS, is part of the salt-to-software Tata conglomerate, whose holding company is Tata Sons Ltd.
---
&nbsp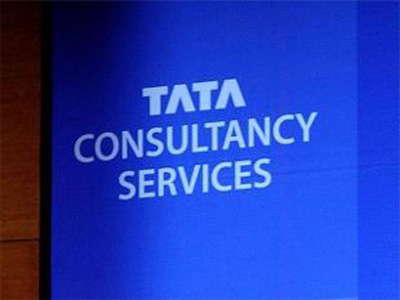 Tata Consultancy Services (TCS) Chief Executive Officer (CEO) Rajesh Gopinathan is not "overtly perturbed" by the proposed overhaul of visa regime in the US but has sought a "level playing field" with similar policies for everyone. Gopinathan, who took charge as CEO this week, acknowledged there are political ramifications that need to be dealt with given the shift in demographics and political elements.
"All that we can ask for is a level playing field. As long as the rules of the game are similar, we are quite confident in our competitiveness that we can take on the best in the world...as long as we don't see discriminatory policies," Gopinathan told PTI in an interview.
---
&nbsp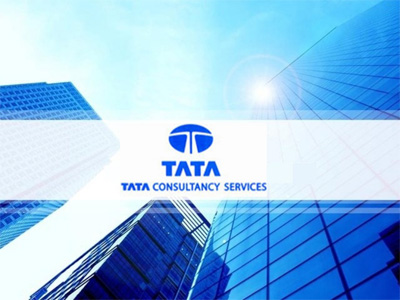 Tata Consultancy Services (TCS), today announced that it has broken into the list of the Top 3 most valuable brands in the IT Services industry, in an assessment done by Brand Finance, the world's leading brand valuation firm.
"Just five years ago the TCS brand had achieved a major milestone, emerging as one of the big four brands in the IT Services sector. Through sustained growth in their brand value, they have now moved up one spot and consolidated their place along with IBM and Accenture at the top of the sector's foodchain," said David Haigh, CEO of Brand Finance.
---
&nbsp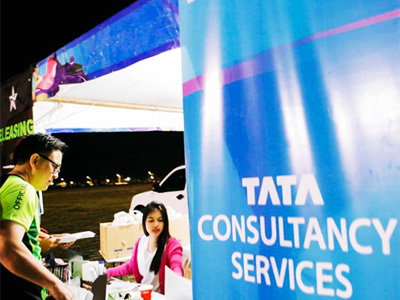 Ratings agency S&P expects IT services major TCS to remain net cash positive even if its Rs 16,000 crore-buyback offer gets fully subscribed.
The ratings and outlook on Tata Consultancy Services are not affected by the company's Rs 16,000 crore offer for share repurchases, Standard & Poor's said in a statement.
---
&nbsp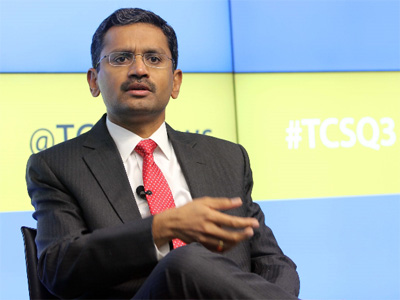 In his first communication as the Chief Executive Officer & Managing Director of India's largest IT services firm, Rajesh Gopinathan asked Tata Consultancy Services (TCS) staffers to become champions of digital as clients transition on to the digital road map.
"Our customers want partners who can take their existing investments and leverage the latest technology to transform their business. We, TCSers, have something unique, special — a deep understanding of our customers' business, of their systems and processes. This contextual knowledge, combined with proficiency in new technologies, will position us ahead of pure-play technology or consulting companies," said Gopinathan in his email to over 300,000 employees.
---
&nbsp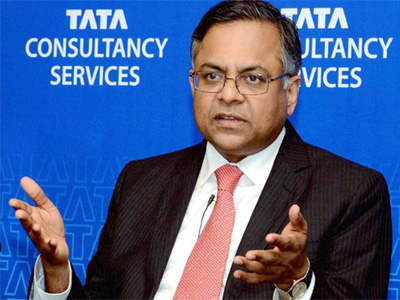 Global software major Tata Consultancy Services (TCS) Ltd on Monday announced that Tata Sons Chairman Natarajan Chandrasekaran will also be its non-executive Chairman from Tuesday.
"Tata Sons Ltd has nominated N. Chandrasekaran as the Chairman of the Board of Directors of the company in place of Ishaat Hussain from February 21," said TCS in a regulatory filing to the BSE.
---
&nbsp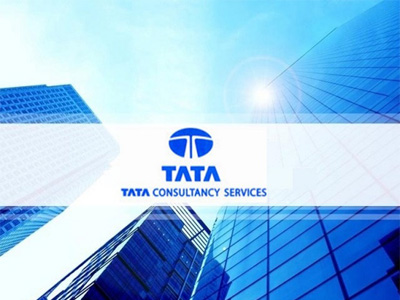 Tata Consultancy Services' (TCS') board of directors has approved a proposal to buyback up to 5,61,40,351 equity shares of the company for an aggregate amount not exceeding Rs 16,000 crore, the company informed BSE in a filing.
The buyback size works out to 2.85 per cent of the company's total paid up equity share capital, at Rs 2,850 per equity share.
---