Hyundai Motor India Ltd. Related news
&nbsp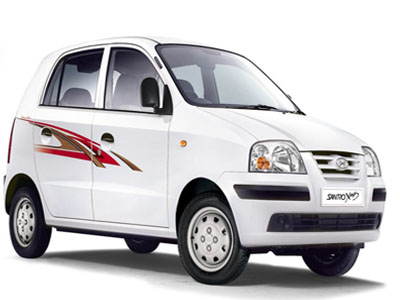 Hyundai launched the new Verna in India yesterday and at the event, the company has confirmed that they are planning to introduce a brand new compact hatchback. While Hyundai hasn't confirmed this, we believe that the new hatchback is likely to come with the Santro moniker around mid-2018. Earlier in March too, we had reported that Hyundai might launch the new hatchback with the Santro nameplate in India soon. Before the Hyundai Santro was discontinued in 2015, it was for long one of the most successful and popular models in the company's lineup.
---
&nbsp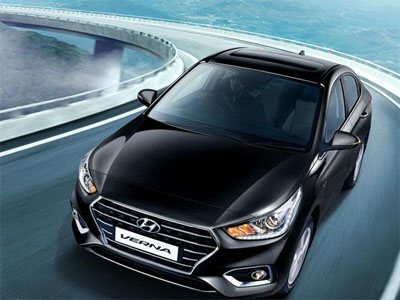 Hyundai Motor India Ltd (HMIL) today launched a new version of its mid sized sedan Verna with introductory price starting at Rs 7.99 lakh ( ex-showroom Delhi).
The petrol variants of the fifth generation Verna are priced between Rs 7.99-12.23 lakh while the diesel trims are tagged between Rs 9.19-12.61 lakh.
---
&nbsp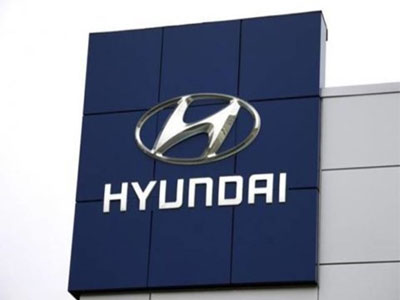 South Korea's new antitrust chief said he has been in talks with the autos-to-steel conglomerate Hyundai about overhauling its complex ownership structure, which critics say gives too much power to its controlling family at the expense of shareholders. Kim Sang-jo, appointed to head the Korea Fair Trade Commission by President Moon Jae-in, told Reuters that Hyundai's web of cross shareholdings among its group affiliates has resulted in a "big governance risk" for South Korea's second-largest conglomerate, which is run by its 79-year-old chief, Chung Mong-koo.
---
&nbsp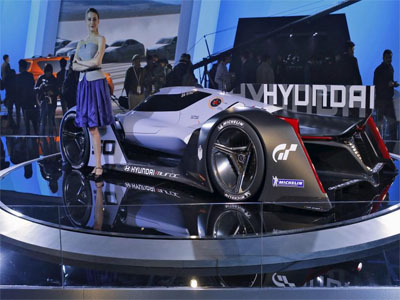 Seoul: Hyundai Motor Co. said on Thursday it will launch a long-range electric vehicle with a driving range of 500km (311 miles) per charge after 2021, seeking to address investor concerns that it is lagging rivals in the green car race.
The automaker and affiliate Kia Motors Corp., which together rank fifth in global vehicle sales, also said they are planning 31 eco-friendly models by 2020, up from a previously flagged 28. The new additions include three plug-in hybrid vehicles, which come on top of eight battery-powered cars and two fuel-cell vehicles.
---
&nbsp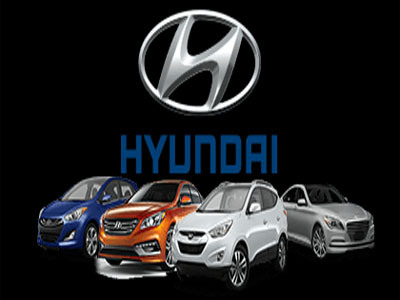 India's second largest carmaker Hyundai Motor India will soon be joining the race to bring in electric cars to India and the company is planning to undertake a feasibility study to bring in an small electric SUV into the Indian market sometime later next year. Hyundai India is also considering bringing in electric version of its Grand i10 and Elite i20 cars. In an interview to Times of India, Y K Koo, MD, Hyundai India commented that "Electric cars are a focus for us. We have to go by the government's policy and norms,It's better to implement electric cars on lower-segment products. For example, the Grand i10 and i20 and small cars are more convenient, more easy, and more practical for electric than bigger-sized vehicles when it comes to the Indian market."
---
&nbsp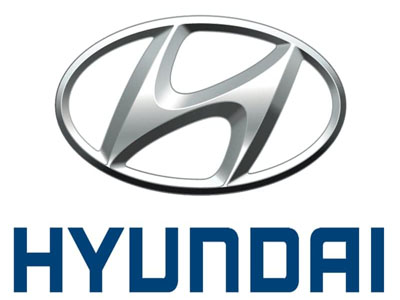 Hyundai Motor India on Friday unveiled the all new version of its mid-sized sedan, Verna which is slated to be launched later this month.
The fifth generation Verna is based on a newly developed K2 platform and has been developed with an investment of Rs 1,040 crore.
---
&nbsp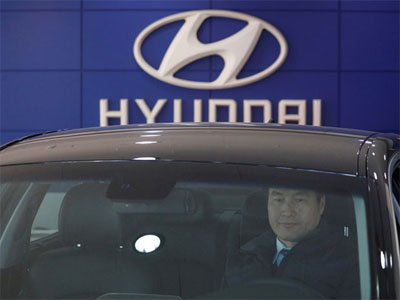 Automobile major Hyundai Motor India on Tuesday reported a 4.4 per cent rise in domestic sales for July.
According to the company, its domestic sales in the month increased to 43,007 units from 41,201 units in July 2016.
---
&nbsp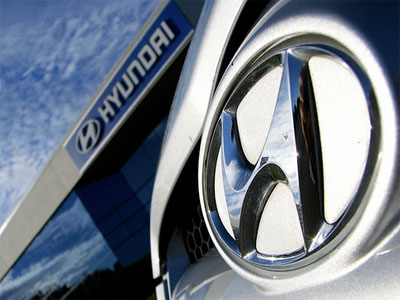 Hyundai Motor's bleak results stretched into a 14th straight quarter as political headwinds continued to drag down sales in China, its biggest market, and higher incentives failed to boost business in the United States (US).
The South Korean firm — which together with affiliate Kia Motors is the world's No.5 automaker together — has been betting on a gradual earnings recovery, but the plan hit a roadblock with China's backlash over Seoul's decision to deploy an anti-missile system showing no signs of abating.
---
&nbsp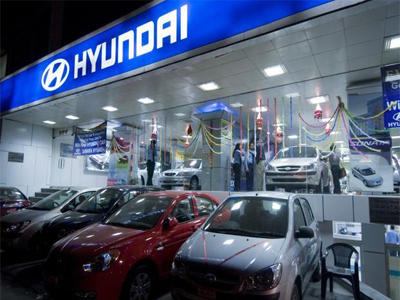 New Delhi: Ford Motor Co.'s local unit has emerged as the largest exporter of cars from India in the quarter ended 30 June, wresting the crown from Hyundai Motor India Ltd, data provided by Society of Indian Automobile Manufacturers (Siam) shows.
Ford India has now outpaced Hyundai for three consecutive months in shipping out vehicles and during the June quarter it led Hyundai by 15,813 units. During the period, Ford's exports rose 54% to 48,971 units from a year-ago period.
---
&nbsp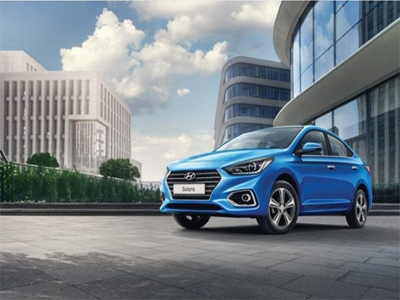 The new-generation 2017 Hyundai Verna has been snapped testing camouflaged many times on Indian roads, revealing the exterior design as well as interior. The 2017 Hyundai Verna is speculated to be launched by the end of August, 2017 that will rival the likes of the Honda City, Maruti Suzuki Ciaz, etc. The new 2017 Hyundai Verna is expected to be priced slightly higher the current model
The upcoming sedan will be based on Hyundai's Fluidic Sculpture 2.0 architecture and is likely to share its design and styling with the Tuscon and the Elantra.
---