Hyundai Motor India Ltd. Related news
&nbsp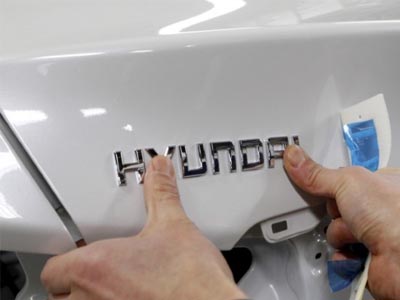 The turnover of Maruti Suzuki for 2016-17 is more than the total of turnovers of three major brands — Hyundai, Ford and Nissan — put together.
Except Maruti Suzuki, no original equipment manufacturers are listed in India. Maruti Suzuki in 2016-17 clocked a revenue of Rs 77,266.20 crore as against Rs 57,746.30 crore in 2015-16, up by 34 per cent.
---
&nbsp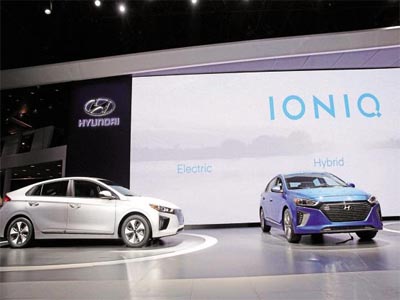 New Delhi: Hyundai Motor India Ltd will introduce its electric vehicle brand Ioniq in India to tap into India's ambitious plans to have an all-electric fleet in the country by 2030.
Ioniq, the brand under which the South Korean car maker sells electric, hybrid and plug-in hybrid cars globally, is expected to be showcased at the forthcoming Auto Expo scheduled to be held in February 2018, two people privy to the matter said.
---
&nbsp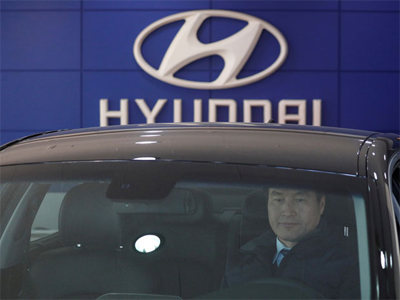 Hyundai Motor India Ltd (HMIL) today said it crossed the 5 million production milestone for the domestic market.
The company, which is a wholly-owned subsidiary of South Korea's Hyundai Motor Company (HMC), today rolled out its 5 millionth car for domestic market — a next-gen Verna, from its Chennai facility.
---
&nbsp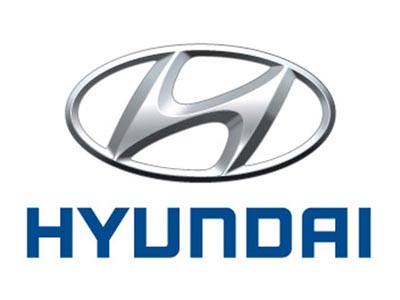 The Los Angeles motor show is all set to kick-start next week and auto makers are also ready with their products to be showcased at the event. Hyundai will be coming up with its US-spec Kona crossover and the brand has recently teased it in images. Currently, there are not much details about the Hyundai Kona but it should have a resemblance to the model that is sold in other global markets. The new Hyundai Kona will be revealed with two four-cylinder petrol engine options. The standard model will draw its power from a 2.0-litre naturally aspirated mill that is capable of producing power close to 147 hp along with 179 Nm of torque.
---
&nbsp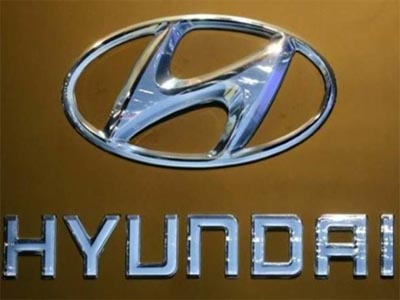 Despite a number of carmakers remaining positive of a strong double-digit growth in wholesale volumes in November owing to a low base due to the government's decision to ban high currency notes last year, car dealerships paint a different picture. A Hyundai dealer based in Mumbai said sales have been lower than even November last year despite the demonetisation. "Sales have been unusually low, bookings are down by around 30%," he said. Car dealers are attributing a dip in sales to expectation of customers that a likely reduction in the GST rates of cars is right around the corner.
---
&nbsp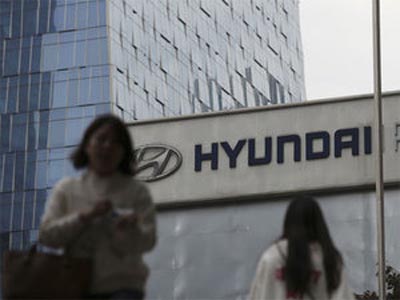 NEW DELHI: Hyundai Motor India Limited has ranked highest in after-sales customer satisfaction, according to J D Powers 2017 India Customer Service Index (mass market) Study.
Hyundai with a score of 923 overtook Maruti Suzuki India Limited (MSIL) which scored 893 points. Tata Motors too ranked second in a tie at 893 points.
---
&nbsp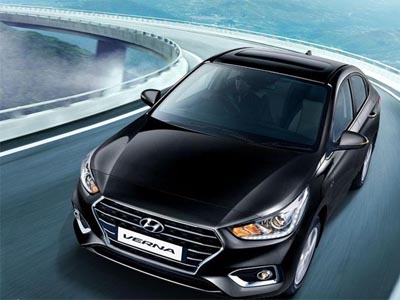 ---
&nbsp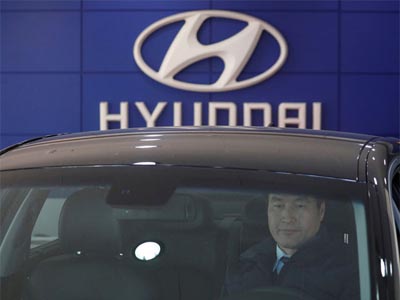 Korean automobile major Hyundai, the second-biggest carmaker in the country, is planning to bring its captive finance arm, Hyundai Capital, to India. It is learnt that the entry might happen in 2018 calendar year, before Hyundai's another brand, Kia, begins sales in the market.
Hyundai Capital would offer financing to dealers on vehicle inventory and to individual buyers at the retail level. A feasibility study has been initiated to evaluate its business prospects in India, Hyundai's third-biggest market globally.
---
&nbsp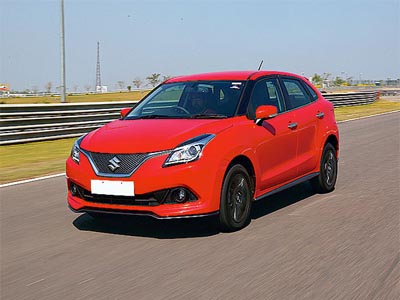 When it comes to popular cars, Indian consumers are sticking to pretty much the same models this year as they did last year. The top 10 car models in terms of volumes so far this fiscal are the same ones as they were in the same period last financial year; perhaps indicating that these top car brand in the domestic market continue to get stronger and gain market share.
As expected, India's largest passenger car player Maruti Suzuki India Ltd (MSIL) has the most number of models in the top 10 - at seven, followed by two models from Hyundai Motor India and one from Renault.
---
&nbsp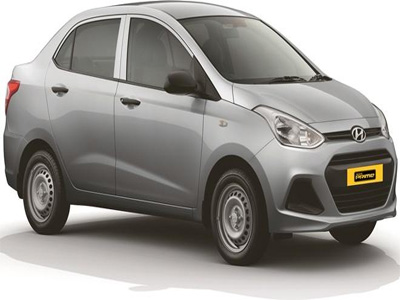 Hyundai Motor India Limited (HMIL) has introduced a new CNG variant of the Xcent Prime. The compact sedan will now come with a factory-fitted CNG kit. Prices of the Xcent Prime start at Rs 5.33 lakh (ex-showroom). Hyundai has also offered a three-year or 100,000 km, whichever comes first, warranty on the CNG fitment. The Xcent Prime also comes with factory fitted SLF – Speed Limiting Function at no additional cost to end user. Factory fitted CNG will also help ease of registration and financing process besides giving registration tax benefit in select areas. Additionally, the factory-fitted CNG will save the time of installation post-delivery.
---