Hyundai Motor India Ltd. Related news
&nbsp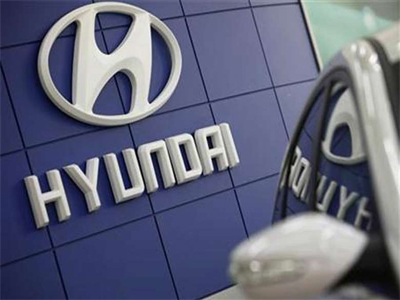 The Hyundai Motor Group said it plans to lift US investment by 50 per cent to $3.1 billion over five years and may build a new plant there - the latest auto firm to announce fresh spending after President-elect Donald Trump threatened to tax imports.
Under pressure to deliver on campaign promises to revive US industrial jobs, Trump has warned of a 35 per cent tax on vehicles imported from Mexico, where many automakers have taken advantage of the country's lower labour costs.
---
&nbsp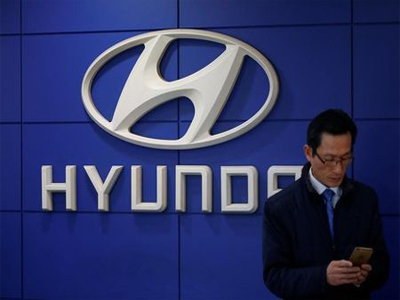 Hyundai Motor Co and affiliate Kia Motors said on Monday they aim to increase their combined sales to 8.25 million vehicles globally in 2017, despite rising competition.
The 2017 target is slightly higher than their 2016 goal of 8.13 million vehicles. The South Korean automakers' final sales figures for 2016 are due out later on Monday, with analysts expecting a miss due to weak demand in emerging markets.
---
&nbsp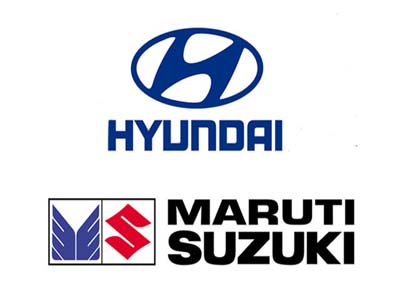 MUMBAI: Maruti Suzuki and Hyundai Motor India plan to increase car prices by Rs 2,500 to Rs 1 lakh in January, as they seek to offset a dent on margin from higher raw material cost, steep discounts in the past few months and a weakened rupee that made imported parts more expensive.
Several other automakers have already announced price hikes and the rest are expected to do so soon, following in the footsteps of the market's top two.
---
&nbsp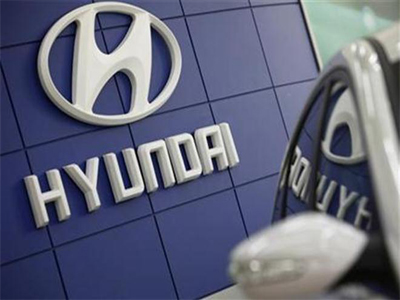 NEW DELHI: Hyundai Motor India Ltd today said it will hike prices by up to Rs 1 lakh across models from January to offset higher input costs, fluctuating exchange rates and marketing expenses.
"In these challenging year-end market conditions, we are constrained to consider price increase on account of factors like increased input costs, fluctuating exchange rates and increasing marketing expenses," HMIL Senior Vice President, Sales and Marketing Rakesh Srivastava said in a statement.
---
&nbsp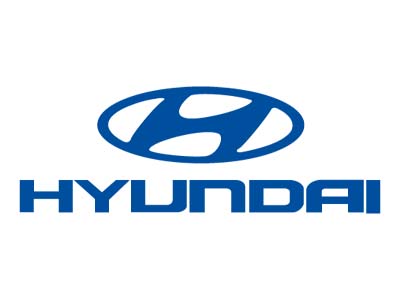 What began as an experiment is emerging as a mainstream logistic option for India's second-largest car manufacturer Hyundai Motor India (HMIL), precipitated by the Centre's demonetisation move. The Korean chaebol has said it will use the coastal shipping route to overcome the challenges of truck availability, delays in transit time and uncertainity of road operations.Hyundai has decided to utilise coastal shipping a third time in 2016 with a cargo of 2,500 units to be shipped to Gujarat, NCR and Mumbai on Monday from Kamarajar Port at Ennore near here through Sical Logistics — the only operator so far to test waters through the shipping route as mooted by the Union government.
---
&nbsp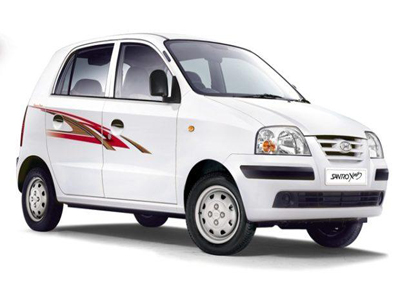 Since its inception in 1998, Hyundai Santro has been one of the most popular and best-selling hatchbacks in India. Hyundai discontinued the Santro in 2014 to make way for the Grand i10 and Elite i20 in the product lineup. Now though, the Korean car manufacturer is working on a new Santro, which is said to be replacing the Hyundai i10 and will be positioned above it. This has been claimed by a report in the Hindustan Times.
---
&nbsp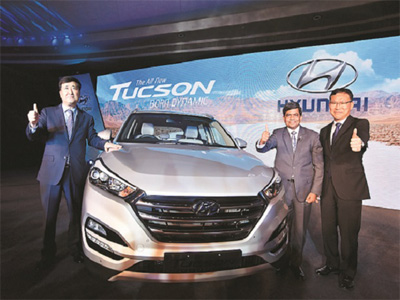 Strengthening it's SUV portfolio, Hyundai Motor India launched all new Tucson with an introductory price ranging between Rs 18.99 lakh and Rs 24.99 lakh (ex-showroom Delhi).
The company has launched the third generation Tucson with both petrol and diesel powertrains.
---
&nbsp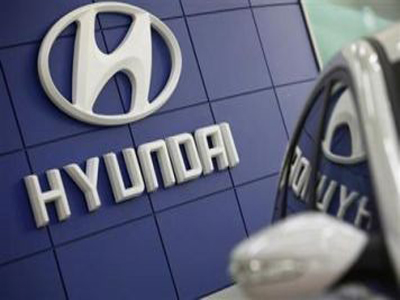 Hyundai Motor India Ltd (HMIL), on Monday, reported its highest ever monthly sales at 64,372 units last month, up 4.3 %, as compared to October 2015.
The company had sold 61,701 units in the same month last year, HMIL said in a statement. In the domestic market, Hyundai sold 50,016 units last month as compared with 47,015 units in October last year, a growth of 6.4 %. However, exports declined by 2.2 % to 14,356 units as against 14,686 units in the same period last year.
---
&nbsp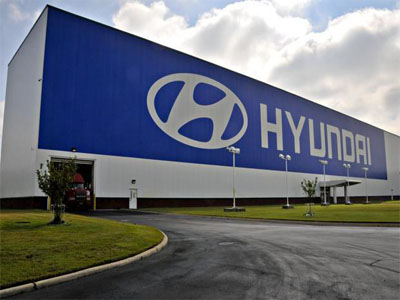 Seoul: Hyundai Motor Co., whose executives are taking a pay cut because of an earnings slump, posted a drop in quarterly profit after labour strikes hurt production in South Korea.
Operating profit declined 29% to 1.07 trillion won ($943 million) in the three months ended 30 September, the Seoul-based company said on Wednesday. That compares with the 1.22 trillion won average of 23 analysts' estimates compiled by Bloomberg. Net income fell for a 11th consecutive quarter, also missing analysts estimates.
---
&nbsp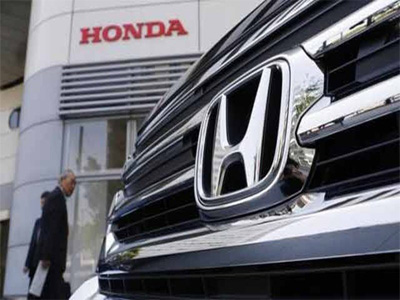 With a bumper Navratri behind them, carmakers are gearing up for a big Diwali. Dealers for the country's top two players — Maruti and Hyundai — told FE retail sales have risen 15-16% during the nine-day-long festival driven by fairly chunky discounts. Channel checks by Bank of America Merrill Lynch reveal retail sales are 10-15% higher for most passenger vehicle makers.
---