Ford India Limited Related news
&nbsp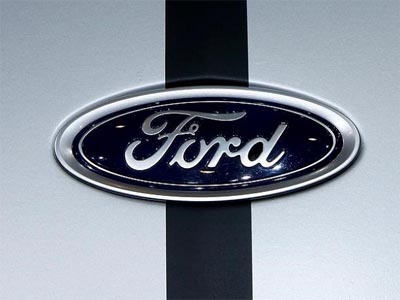 Automaker Ford India on Monday said it will increase prices of its models by up to 4 per cent from January to partially offset the impact of rising input costs.
"The price increase is necessary due to several external factors, such as frequent fluctuations in commodity prices and rising input and freight costs," Ford India Executive Director - Marketing, Sales and Service, Vinay Raina said in a statement.
---
&nbsp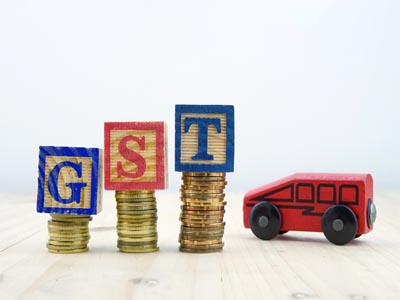 Export-oriented auto manufacturers like Ford India, Nissan and Volkswagen are suffering as the current goods and services tax (GST) system of making payments upfront and claiming input tax credit is not working properly. According to industry estimates the stuck amount is around Rs 1,000 crore as these manufacturers have not been able to file claims since July. Industry executives explained that for export-oriented auto firms, there are two mechanisms to expunge tax content in exports.
---
&nbsp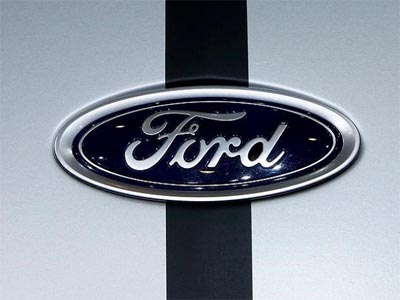 ---
&nbsp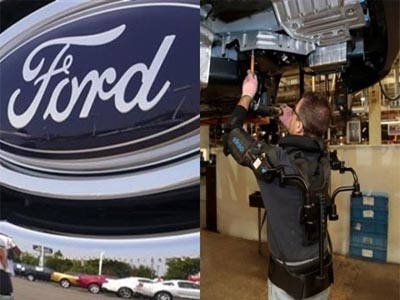 Robots have replaced many U.S. manufacturing workers, but new mechanical exoskeletons being tested by Ford Motor Co may help factory workers to function like bionic people, reducing the physical damage of millions of repetitive tasks over many years. The U.S. automaker said on Thursday that workers at two U.S. factories are testing upper-body exoskeletons developed by Richmond, California-based Ekso Bionics Holdings Inc, which are designed to reduce injuries and increase productivity.
---
&nbsp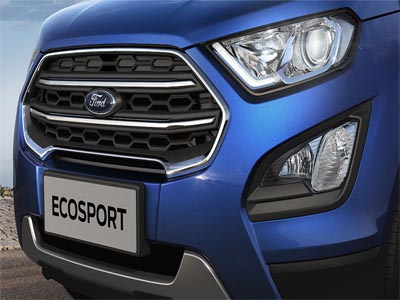 Ford India is all prepped to launch the upgraded version of its much celebrated compact SUV, the EcoSport, in India on 9 November. 2017 Ford Ecosport facelift will be manufactured at the company's plant in Chennai and the new 1.5L three-cylinder petrol engine that will debut in India in the new Ecosport will be manufactured at Ford's factory in Sanand. First unveiled at the 2017 LA Motor Show, the EcoSport was the first to introduce the compact SUV culture in India. It proved to be a success story for the American brand in the country with some variants having nine months of waiting period.
---
&nbsp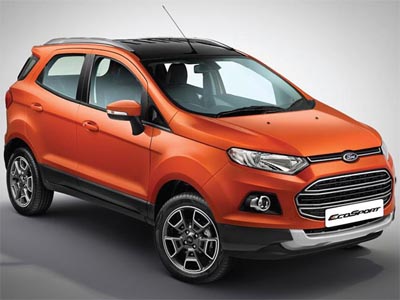 ---
&nbsp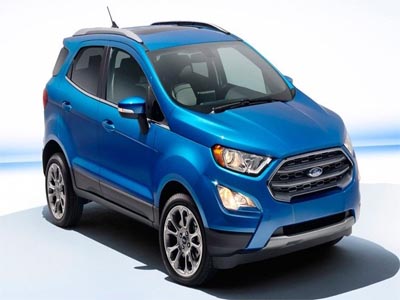 Reports on the 2017 Ford EcoSport have been doing rounds for quite some time now and its launch is now around the corner. Ford had revealed the much awaited compact SUV earlier in the European market and is expected to be launched in India after the festive season. Recently, the upcoming EcoSport's top version - Titanium S diesel was been spied by Team-BHP.com without camouflage, revealing its new bright blue colour. This could mean that the company will introduce the new Titanium S variants for the 2017 model that will get additional features over the current Titanium Plus version. The new compact SUV, as seen in the images, gets a major upgrade at the front that includes a more prominent and larger front grille than the outgoing model.
---
&nbsp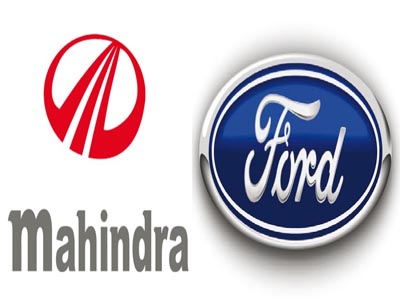 New Delhi: Mahindra and Mahindra Ltd is in early talks with its partner Ford Motor Co. to procure a vehicle platform on which the Mumbai-based company aims to build an all new electric sedan, two people with direct knowledge of the matter said.
In lieu of this platform, Mahindra will share its affordable electric vehicle technologies with Ford, which the American company plans to use in its entry-level cars such as Figo and Aspire, these people said on condition of anonymity.
---
&nbsp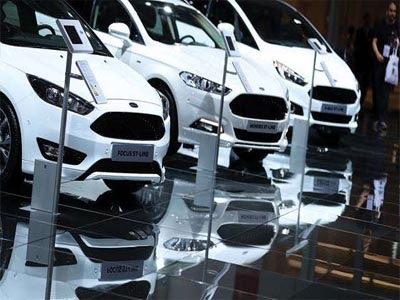 Ford India has blamed constraints in the supply chain for a 27% drop in combined domestic sales and exports in September even as it has upped the ante in the country with a tie-up with Mahindra & Mahindra.
The company recorded wholesale of 16,525 vehicles in September this year as against 22,590 units sold in the same month last year.
---
&nbsp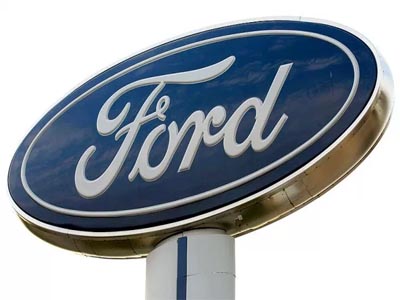 Unlike Uber and China's Didi, Lyft isn't developing its own self-driving cars. But the U.S. company sure is signing up major names to help it bridge the gap.
This week it announced Ford as its latest autonomous car partner. Ford joins big names Jaguar, GM and Alphabet's Waymo as well startups Nutonomy and Drive.ai as Lyft allies.
---