Punjab National Bank Related news
&nbsp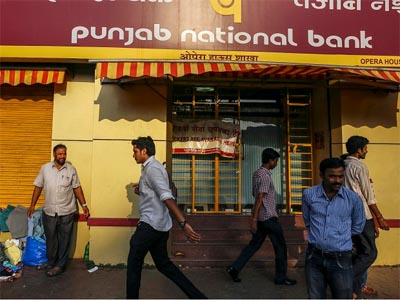 Punjab National Bank today said it plans to raise up to Rs 5,000 crore equity capital from the markets to fund growth.
The public sector bank however did not give any indication as to whether it would be raised by diluting government equity or issuing Additional Tier-1 (AT1) bonds.
---
&nbsp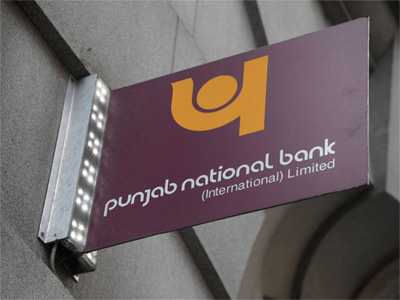 PNB customers will have to shell out money beginning October if they carry out more than five transactions a month from the bank's ATMs.
At present, account holders of the country's second largest public sector bank can make any number of transactions in a month, financial or non-financial, at the bank's ATMs without attracting any charge.
---
&nbsp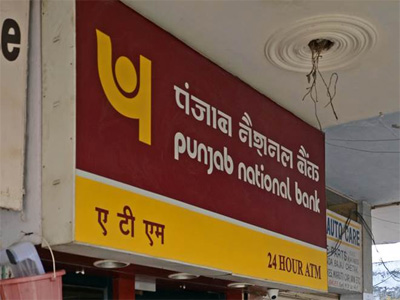 Punjab National Bank and state-run firm BSNL today teamed up to roll out open mobile wallet Speedpay across 10 states in the country. PNB's Speedway wallet will operate like any other mobile wallet for paying bills, recharging phone besides its users will be able to deposit and withdraw money from authorised retail outlets. Also, Speedway users will be able to operate Internet banking services from the application. "India is now second largest market in the world with 120 crore mobile users. Congratulating BSNL, Punjab National Bank and the technology partners in helping India moving towards less cash economy," Telecom minister Manoj Sinha said at an event to mark the agreement signing ceremony between BSNL and PNB.
---
&nbsp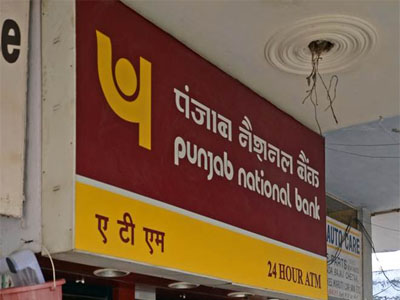 Punjab National Bank has cut marginal cost based lending rates by up to 0.25 per cent for select maturities, effective tomorrow. The state-owned lender has also slashed its base rate by 0.20 per cent to 9.15 per cent. "The bank has reduced marginal cost of funds based lending rate (MCLR) by 20-25 basis points with effect from September 1, 2017," PNB said in a regulatory filing.
It has trimmed the MCLR by 0.25 per cent each for overnight to 7.75 per cent.
---
&nbsp
Punjab National Bank accounts for a staggering 13.2% of the total amount owed to public sector banks by wilful defaulters. As per PTI reports, the bank had 1,120 wilful defaulters having outstanding non-performing assets (NPAs) or bad loans of Rs 12,278 crore in FY 2016-17. These numbers may be jaw dropping, but that has not deterred the Punjab National Bank's stock to post returns of 23% in the year so far. This is despite the recent correction which has caused the stock to shed more than 8% in the last one month.
---
&nbsp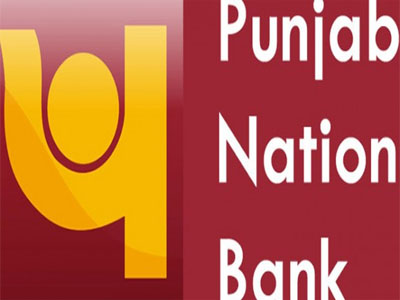 PNB Housing Finance has surged 6% to Rs 1,533 on BSE in early morning trade after the company reported a robust 93% year on year (YoY) jump in net profit at Rs 185 crore in June quarter (Q1FY18), on back of strong net interest income. The housing finance company had logged profit of Rs 96 crore in the same quarter an year ago.
Net interest income during the quarter under review rose 64% to Rs 344 crore from Rs 209 crore in the corresponding quarter of previous fiscal year.
---
&nbsp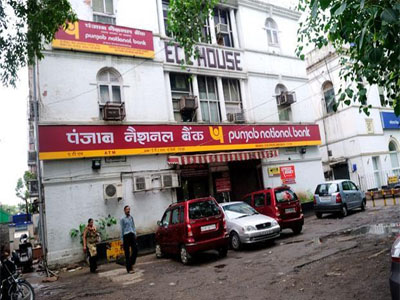 Punjab National Bank, India's fourth-biggest lender by assets, reported a 12 percent rise in quarterly profit, as provisions for bad loans fell, although the profit increase was smaller than expected. Net profit rose to 3.43 billion rupees ($53.51 million) for its fiscal first quarter ended June 30, from 3.06 billion rupees a year earlier, the New Delhi-based bank said on Wednesday.
---
&nbsp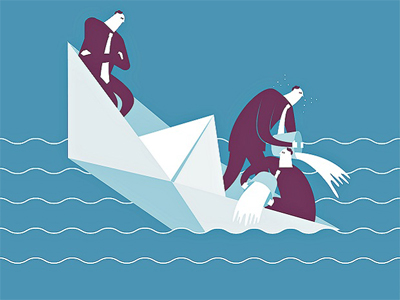 Beleaguered steel company Bhushan Steel has been taken to the National Company Law Tribunal (NCLT) in Delhi by the State Bank of India (SBI). Its sister company, Bhushan Power, has also been taken to the NCLT's Delhi bench by another public sector bank, the Punjab National Bank (PNB). The hearing at the NCLT was adjourned after the financial creditors initiated the insolvency process in the court of Chief Justice M M Kumar and Deepa Krishan.
Both the petitions have been filed under the Section 7 of the Insolvency and Bankruptcy Code (IBC), 2016, where the financial creditor initiates insolvency proceedings with a claim.
---
&nbsp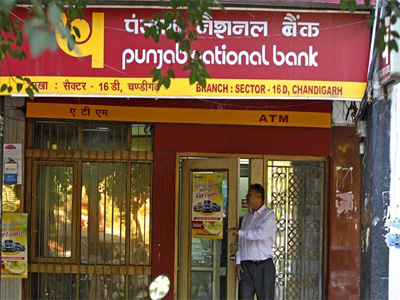 After the 24% correction in the past two months, we believe incremental risk reward is turning favourable again for PNB. Our adjusted book valuation of 0.55x Mar-19 book factors in Rs 790 billion of total stress vs gross NPAs of Rs 554 billion (FY17) adequately captures any asset quality risks. Near-term provisioning will remain elevated given the lower coverage of 41%, but the large stock of prudentially written-off NPAs provides comfort on recoveries/ upgrades. Subsidiaries now contribute 33% of PNB's valuation, and will continue to accrete value. We maintain our TP of Rs 180, which is based on 0.8x Mar-19 book and implies 32% upside from current levels.
---
&nbsp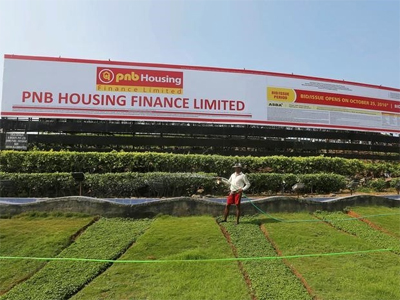 PNB Housing Finance rallied 6% to Rs 1,559, extending its previous day's 6% surge on the BSE, after the Reserve Bank of India (RBI) lowered risk weights assigned to home loans lent on or after June 7.
The stock is trading at its highest level since its listing on November 7, 2016. It has more than doubled against its initial public offer (IPO) price of Rs 775 per share.
---