Apollo Hospitals Related news
&nbsp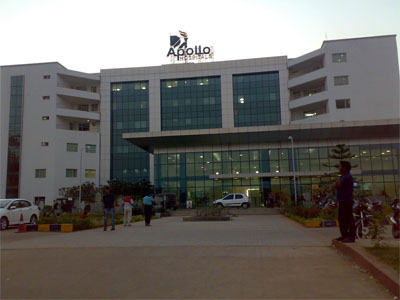 Apollo Hospitals Enterprise has slipped 7% to Rs 1,069, its lowest level since October 23, 2014 on BSE, in an otherwise firm market.
The National Pharmaceutical Pricing Authority (NPPA) on Wednesday fixed the price for primary knee replacement of titanium alloy at Rs 38,740 while the price for revision knee replacement of any material was pegged at Rs 62,770.
---
&nbsp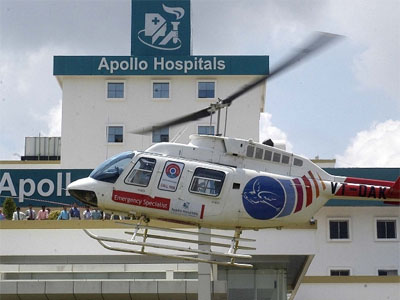 Apollo Hospitals Enterprise Ltd (AHEL), India's largest healthcare provider by market value, is considering the acquisition of small hospitals in northern and western parts of India.
The company, which has been pursuing plans for the rights issue of around Rs 750 crore, said that it would look at other modes of fund raising also if the approvals for the rights issue is not coming by in next six months.
---
&nbsp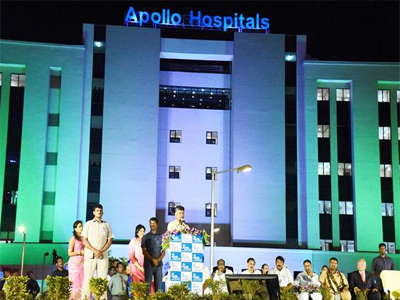 Apollo Hospitals has tied up with biotechnology firm Regenerative Medical Services (RMS) to launch cell therapy for bone and cartilage defects. The companies, however, did not share the financial details of the partnership. The two cell therapy products – Ossron and Chondron – will address the unmet clinical needs in the bone and cartilage treatments respectively, the companies said. As part of the pact, the treatment will be made available across all Apollo Hospitals within next six months.
---
&nbsp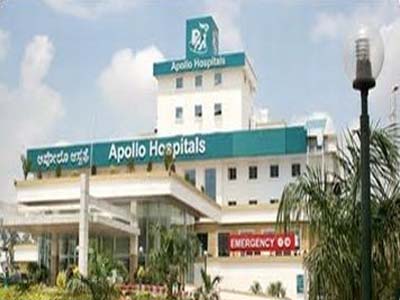 Apollo Hospitals Enterprise (AHEL) is focusing on increasing its occupancy to improve growth, which declined in the financial year (FY) 2016-17. The hospital has set the target of achieving 65 per cent occupancy by the end of the current FY from the 47 per cent occupancy at present, said senior management of the company.
AHEL had posted a 40.7 per cent fall in profit at Rs 48.16 crore in the fourth quarter of the FY17 as compared to Rs 81.31 crore for the same period of the previous FY on a standalone basis.
---
&nbsp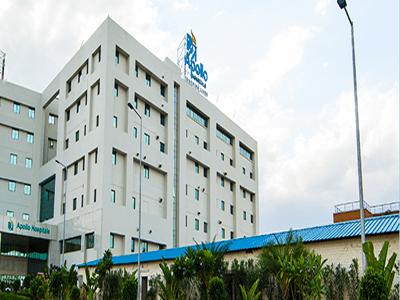 Apollo Hospitals Group, India's one of the largest healthcare enterprises, is creating a trust as part of its plan to form a family constitution to ensure smooth succession of the management at a time when the promoter family is becoming larger.
A preamble of the constitution was signed by all the family members earlier this year, said a senior member of the family.
---
&nbsp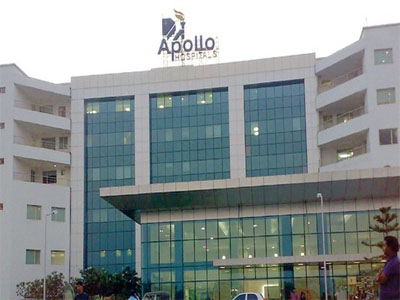 Apollo Hospitals Enterprise Ltd (AHEL) is looking at restructuring its retail pharmacy business in order to bring down the foreign holding in retail below 51 per cent. The move is expected to help the company get FIPB aaproval for its pending Rs 750 crore rights issue.
The decision comes as the Foreign Investment Promotion Board (FIPB) has been holding back its approval for the hospital chain to raise Rs 750 crore from foreign investors. The FIPB had passed on AHEL's proposal to raise Rs 750 crore through rights issue to the Cabinet Committee on Economic Affairs (CCEA) for its consideration in a the meeting held on February 21, according to a latest announcement.
---
&nbsp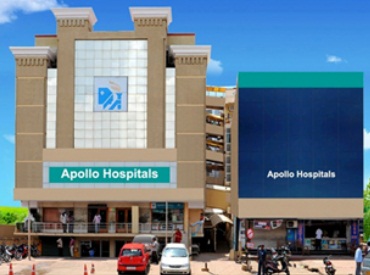 Share price of Apollo Hospitals declined by over five per cent on Friday after a report said that Malaysia-based sovereign fund Khazanah's arm Integrated Healthcare Holdings (IIH) sold six per cent stake in the company. IHH already have invested into hospital sector in India other than the stake in Apollo Hospitals.
The stock price has come down almost 5.31 per cent to Rs 1,246 following the stake sales for $160 million in Apollo hospital.
---
&nbsp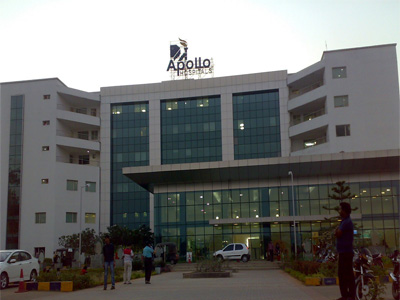 ---
&nbsp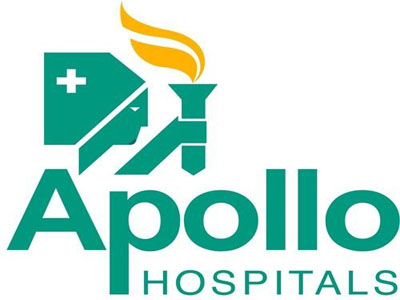 To add value to its existing clinics, health care giant Apollo Hospitals is planning to ramp up facilities in a year. It will draw up a list of retail health care outlets primarily in the Tier-II and -III cities.
Speaking to Business Standard, Sangita Reddy, joint managing director, said, "We plan to add MRI facility in Karimnagar retail outlet, among other centres." Other centres in Karaikudi, Nellore and Bhubaneswar are also up for value addition. "The company plans to add radiotherapy in its Vizag and Bhubaneswar units," Chief Financial Officer Krishnan Akhileshwaran told Business Standard.
---
&nbsp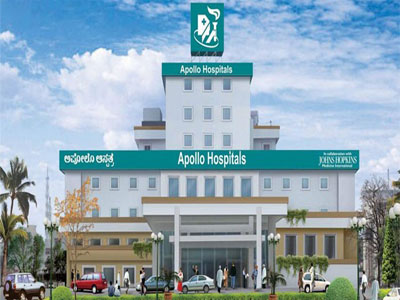 Over Rs 5 crore was spent on Jayalalithaa's treatment after she was rushed to the Apollo Hospital here on the night of September 22, where she subsequently died after 75 days.
P Balaji of Madras Medical College, who attended on the late chief minister, told reporters that around Rs 5 crore to Rs 5.5 crore was the hospital bill for the treatment provided to her.
---