Infosys Technologies Limited Related news
&nbsp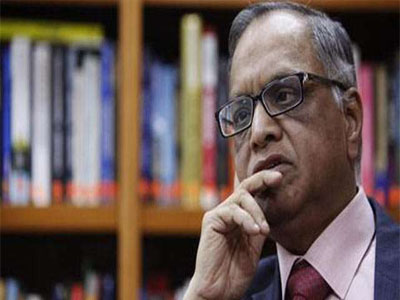 Infosys co-founder Narayana Murthy's address to investors has reportedly been postponed to next week.
Murthy was scheduled to address investors today, days after being blamed by the Infosys Board for Vishal Sikka's resignation as MD and CEO.
---
&nbsp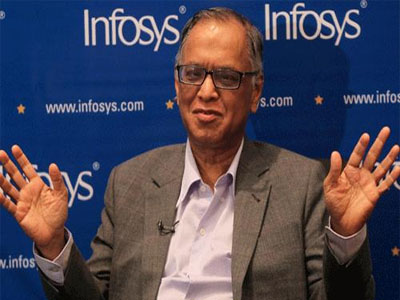 Omkar Goswami, who was on the board of Infosys from 2000 to 2015, has told co-founder NR Narayana Murthy to walk away and let the company do its business by healing itself from the injuries inflicted upon it by Murthy's own actions.
"Enough is enough. You have drawn first blood. Do not mortally wound the organisation by persisting in your actions. Let Infosys get on with its business, heal itself from the injuries that you have inflicted and again grow shareholder value," Goswami has said in an open letter published in The Economic Times.
---
&nbsp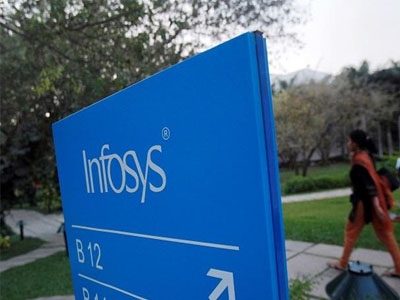 Investors of Infosys' American Depository Receipts (ADR) have written to Indian markets regulator Securities and Exchange Board of India (Sebi), complaining about the role of founders in criticising the decisions taken by the board of directors. The ADR holders alleged that this unwarranted criticism had caused them significant losses.
Shares of Infosys fell 9.6 per cent in the domestic market on Friday and another 5.4 per cent on Monday, while the ADR was down 7.2 per cent on Friday and was trading 2.5 per cent lower on Monday at 7:45 PM IST.
---
&nbsp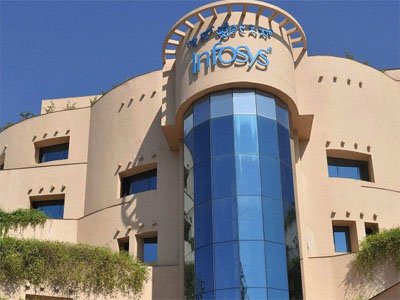 Infosys has lost nearly Rs 34,000 crore in carket capitailisation (market-cap) in the past two trading sessions after the resignation of Vishal Sikka from the post of Chief Executive Officer and Managing Director (CEO and MD).
At 03:30 pm; with a market-cap of Rs 200,640 crore on Monday, Infosys has lost Rs 33,915 crore market-cap in past two trading sessions, from Rs 234,555 crore on Thursday, August 17, 2017. The company has seen market-cap erosion of Rs 90,406 crore from its peak level of Rs 291,046 crore on July 6, 2016.
---
&nbsp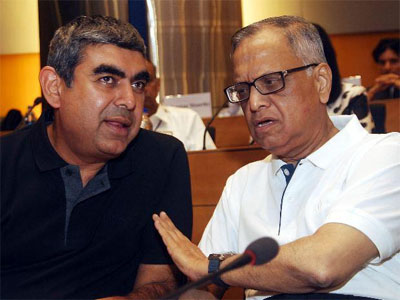 Infosys board on Friday was all praise for the outgoing CEO for the services rendered. We differ in our assessment.
Though Vishal Sikka delivered better than the industry results, he misled small investors and didn't measure up to the largest group of shareholders – the erstwhile promoters who collectively still hold 12.75 per cent in the company.
---
&nbsp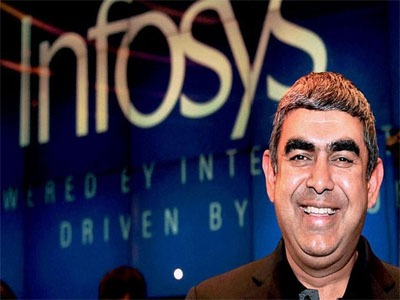 Vishal Sikka on Friday resigned as the chief executive (CEO) and managing director (MD) of Infosys Technologies, India's second-largest software services company. While the board of Infosys accepted the resignation of Sikka with immediate effect and appointed U B Pravin Rao as the interim CEO & MD, Sikka has been appointed the executive vice-chairman of the company.
In a BSE filing, Infosys said Sikka reiterated his belief in the great potential of Infosys, but cited among his reasons to leave a continuous stream of "distractions and disruptions over the recent months and quarters, increasingly personal and negative as of late, as preventing management's ability to accelerate the Company's transformation".
---
&nbsp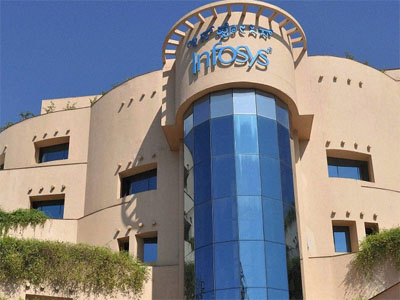 Infosys said its board would meet on August 19 to discuss and take a call on the share buyback plan as the company received Sebi's approval for the same.
"We would like to inform you pursuant to Regulation 29 (1)(b) of the SEBI (Listing Obligations and Disclosure Requirements) Regulations, 2015, that the Board of Directors of Infosys Ltd will consider a proposal for buyback of equity shares of the company at its meeting to be held on August 19, 2017," said the IT services firm in a filing to the BSE. Infosys said it would inform the outcomes of the board meeting to the exchanges.
---
&nbsp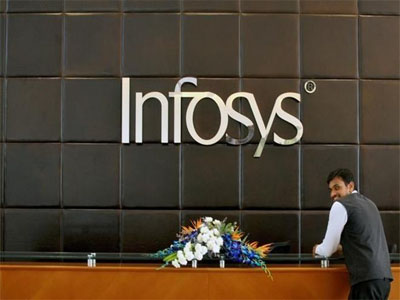 The two IT majors TCS and Infosys are on the radar of Sandip Bhatia, Head – India Equities, Macquarie Capital Securities. In conversation with ET Now, the expert said that the investors should look to buying these stocks from the IT space on dips. The year hasn't been great for the these two majors, as both of them have underperformed the equity benchmark Sensex by a huge margin. While TCS has returned a paltry 4.39% in the year, Infosys has given negative returns of 2.8% since January this year. According to Bhatia, the markets are still offering buying opportunities at every dip.
---
&nbsp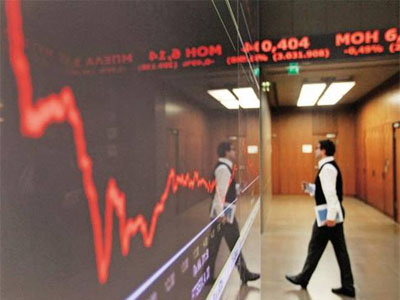 Infosys and Wipro from the IT industry were trading in the green on Friday morning, even as the benchmark indices and broader markets were trading in the red. The Infosys share opened at Rs 976 and went on to hit the day's high of Rs 997 on NSE. Asian Pants, L&T and ONGC plunged by more than 2%. Sensex shed more than 300 points, while the Nifty had hit a low of 9,704 in the morning trade. The Sensex opened at 31,355 and soon dived to the day's low of 31,194.87.
---
&nbsp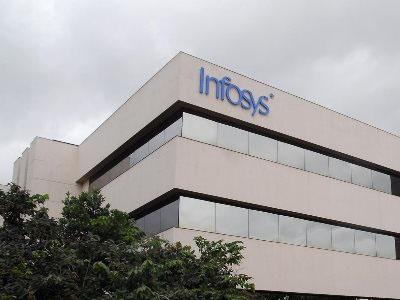 Software services firm Infosys has said it would acquire London-based firm Brilliant Basics for Rs 62.76 crore (£7.5 million).
The Bengaluru-based Indian IT services major said the acquisition of the firm that specialises in customer experience and product design would help it expand design-based technology services in Europe and West Asia.
---