Infosys Technologies Limited Related news
&nbsp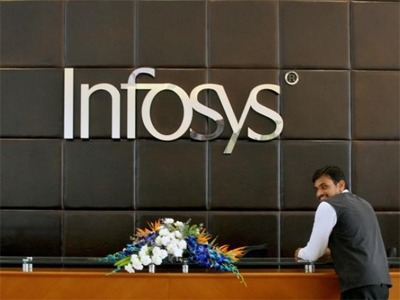 Infosys has made $1-million settlement with the New York state after it was found that it violated US visa rules by placing employees on a different visa at its clients' offices in the state.
The settlement was announced on Friday by Attorney General Eric T Scheiderman saying it resolves whistleblower claims that Infosys, in the course of providing outsourcing services, routinely brought foreign IT personnel into New York to perform work in violation of the terms of their visas.
---
&nbsp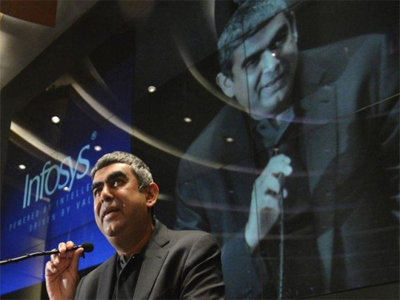 Infosys CEO Vishal Sikka has sought to allay concerns over the ongoing issue of H1B visa curbs, saying that the Indian IT industry is not overly dependent on the US visas to run its business, even as President Donald Trump cracks down on the US companies employing foreigners at low wages instead of Americans. Infosys shares rose in trade today, and were among the top large cap gainers, rising by over 2.5% to Rs 968.
---
&nbsp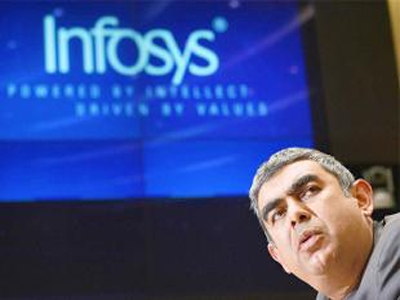 The country's second-largest software services firm, Infosys, on Friday announced the appointment of former Wipro executive Inderpreet Sawhney as its group general counsel.
The appointment is effective July 3, 2017, Infosys said in a statement.
Prior to Wipro, she has served as managing partner of a mid-sized law firm in Silicon Valley and has also worked with ITC Ltd as the in-house counsel.
---
&nbsp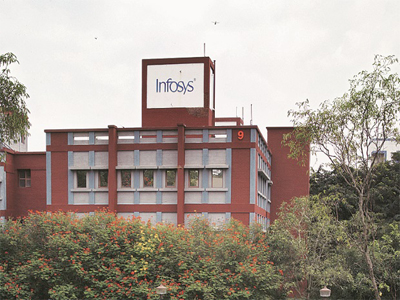 Sandeep Dadlani, the head of Americas and global head of manufacturing and retail for Infosys, has resigned, in a setback for chief executive Vishal Sikka.
On Thursday night, Infosys named two executives – Karmesh Vaswani as the Global Head for Retail, CPG & Logistics (RCL) and Nitesh Banga as the Global Head of Manufacturing – to replace Dadlani.
---
&nbsp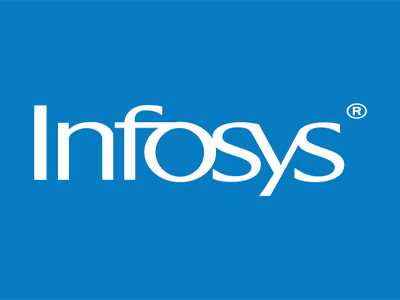 Infosys has warned that the company's performance and stock, in exchanges both in India and the US, could be affected because of actions of activist shareholders, hinting at the public interventions in the firm's affairs by its founder NR Narayana Murthy.
Infosys also had warned of difficulties in executing its strategy if the management and board continued to spend time on responding to allegations against the company as it did over the past year, Infosys said in its 20-F filings to the US Securities and Exchange Commission on Tuesday.
---
&nbsp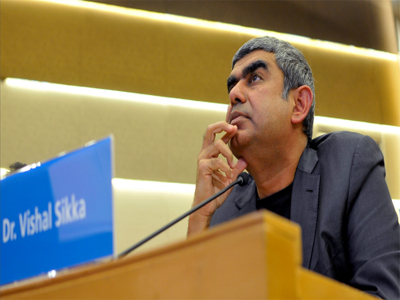 Infosys CEO Vishal Sikka on Monday met Finance Minister Arun Jaitley amid industry-wide concerns around tighter visa norms in key markets like the US and layoffs in the sector.
The 45-minute meeting, between Jaitley and Sikka accompanied by other top company officials, also assumes significance as Prime Minister Narendra Modi is scheduled to visit the US later this month. Over the past few months, Indian IT companies are confronted with closer scrutiny and tighter visa norms in the US, a market that accounts for nearly 60 per cent of India's IT exports. According to sources, Infosys had sought the meeting.
---
&nbsp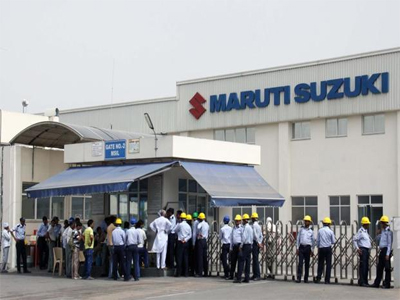 New Delhi: Maruti Suzuki zipped past Infosys and ONGC in market capitalisation (m-cap) as its stock rose by 3% on Friday, adding Rs6,563 crore to the value.
The stock gained 3% to end at Rs7,451 on the BSE. During the day, it went up by 3.25% to Rs7,469—its 52-week high. It was the top gainer on the BSE benchmark Sensex. On NSE, the stock moved up by 2.97% to close at Rs7,464.85.
---
&nbsp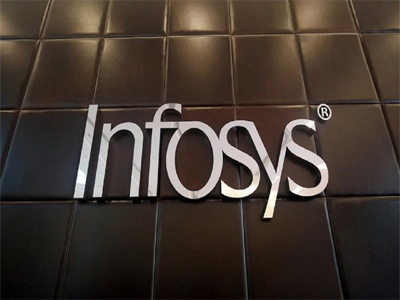 Infosys on Friday termed a media report that states the company's founders will sell their 12.75% stake valued at around Rs 28,000 crore, as mere speculation, and stated that there was no such development. A report had stated that the founders led by N R Narayana Murthy are exploring the possibility of a sale with their holdings to be sold in tranches and not enbloc.A statement from Infosys said, "This speculation has already been categorically denied by the promoters. The company further reiterates that it has no information on any such development.
---
&nbsp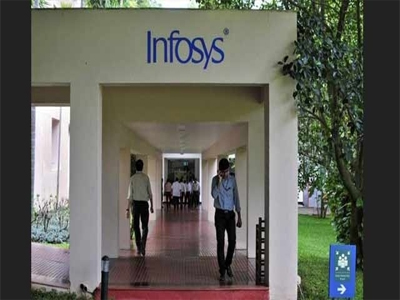 Infosys Ltd on Friday denied a media report that the founders of India's second-biggest software services exporter were looking to sell their entire 12.75 percent stake in the company.
The Times of India newspaper on Friday had reported the Infosys founders were exploring such a sale, citing people familiar with the developments, although it carried a denial of such a move by one of the firm's founders, Narayana Murthy.
---
&nbsp
Infosys, India's second-largest information technology (IT) services firm, seems to have dropped its ambitious target of increasing its revenue to $20 billion by 2020, as its Chief Executive Officer (CEO), Vishal Sikka, struggles to grow the business faster.
The company had set itself a long-term goal of $20 billion in revenue, 30 per cent operating margin and $80,000 revenue per employee by March 2021. Sikka's compensation of $11 million was linked to this long-term goal.
---