Infosys Technologies Limited Related news
&nbsp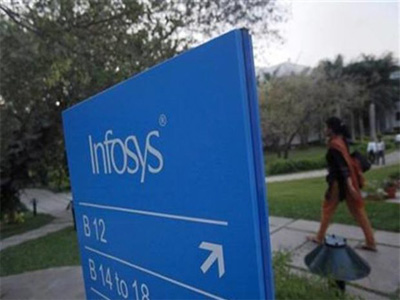 Infosys has placed the anonymous whistle-blower complaint with its audit committee and is taking steps to initiate an investigation into the allegations made in the letter, the company disclosed to the stock exchanges on Wednesday. The whistle blower letter which was also addressed to Sebi had made serious allegations with regard to Infosys' acquisition of Israel based technology firm – Panaya for $200 million in February, 2015. Infosys, however, strongly countered these allegations stating that the entire transaction was transparent and above board.
---
&nbsp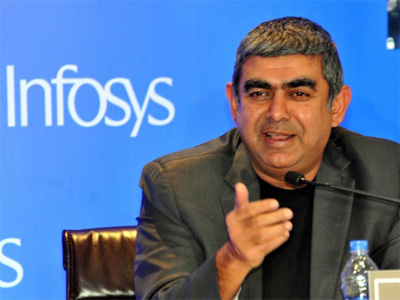 Terming media stories on Panaya acquisition false and malicious, Infosys Chief Executive Vishal Sikka told its employees that the attacks were orchestrated by people hell-bent on harming their reputation.
"Once again, some newspapers have carried false and malicious stories about our company -- this time it is about the acquisition of Panaya. These speculations and fabrications are designed to tarnish our reputation," said Sikka in an email to his employees (techies) coding software at the company's development centres worldwide.
---
&nbsp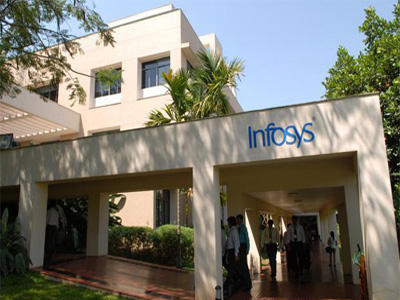 A Rs 1,380 crore contact given by GST Network to Infosys to build and maintain technology network for the proposed new indirect tax system is liable to service tax, feel experts. However, ideally services given by GSTN and received by it should be exempt from service tax, they said.
The service tax department is investigating whether the contract is liable to tax. It has asked GSTN CEO Prakash Kumar to come out with all the relevant papers in this regard.
---
&nbsp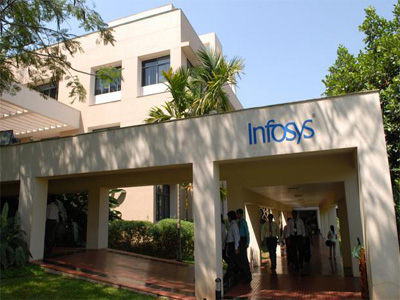 GST Network (GSTN), the fledgling technology backbone for the goods and services tax, seems to have been caught in the crossfire of bureaucratic wars. While the CAG wants to audit GSTN for the reason that it spends substantially government funds, despite being incorporated as a private limited company in which Union and state governments hold 49%, the service tax department has now summoned its CEO for possible evasion of tax on some software services received from IT major Infosys.
---
&nbsp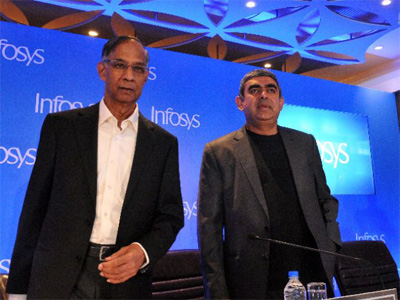 Amid the IT giant Infosys coming under the scanner for alleged corporate governance malpractices, Sebi chairman on Friday said the regulator will not spare any violations irrespective of whether the entity found guilty is big or small.
"Any input that we receive from any source is taken to its logical end. Sebi does not believe that just because some allegations have been made, it is true," Sinha told reporters at the international conference of commodity derivatives.
---
&nbsp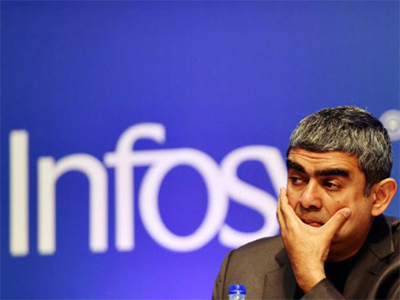 India would see the biggest impact on jobs due to automation, Infosys Chief Executive Officer Vishal Sikka said, quoting a research report, while addressing shareholders on Monday.
While most observers would have followed Sikka's address with regard to the recent tussle between the company's board and its founders, especially N R Narayan Murthy's allegations of a drop in corporate governance standards in India's second-largest software company, Sikka steered clear of the issue and merely dismissed media reports as drama and distraction.
---
&nbsp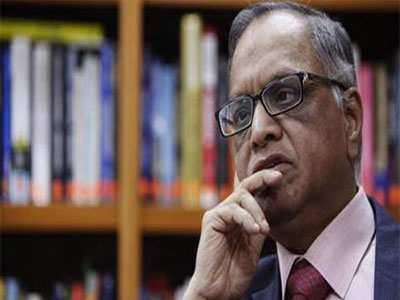 Even as Infosys denied any governance lapses and emphasised that its board was "fully aligned with the strategic direction" of CEO Vishal Sikka, founder Narayana Murthy has raised questions about 'hush money', seeking an overhaul of the board.
In an interview to Economic Times, Narayana Murthy questioned if large severance payments to departing employees, particularly ex-CFO Rajiv Bansal, constituted "hush money" and bemoaned what he described as a "concerning drop" in corporate governance at the company.
---
&nbsp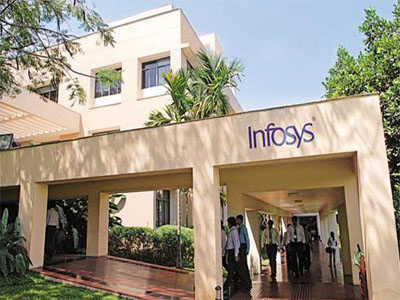 Infosys shares were in green but were trailing firm markets after various news reports suggested that some prominent investors have stepped in to try and bridge differences between the company founders and its CEO.
Infosys shares were up 0.38% at Rs 940. S&P BSE IT index was trading stronger, up 0.75% at 9,779.89 points. BSE Sensex was up 0.54% at 28.442.58 points, while NSE Nifty was up 0.5% at 8,812.8 points.
---
&nbsp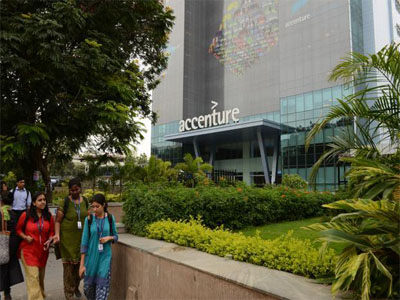 Bengaluru: Indian technology outsourcing companies' inability to find new customers even as US rival Accenture Plc is managing to do business with firms that dominate the consumer Internet, including Google, Facebook Inc. and Amazon.com Inc., again underlines the reason behind the dismal growth of home-grown companies.
Google, Facebook, Amazon, Uber and Airbnb together accounted for at least $1 billion of Accenture's $32.9 billion in revenue for the year ended August 2016 (Accenture follows a September-August fiscal), said an executive familiar with the development who declined to be named.
---
&nbsp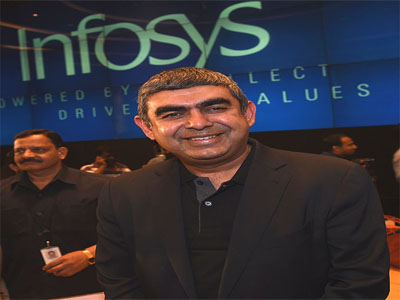 Founders of Infosys have flagged concerns over transparency and corporate governance at second-largest software exporter in the country. They have questioned the compensation package of Chief Executive Officer (CEO) Vishal Sikka and the severance package to its former chief compliance officer David Kennedy.
The founders, led by N R Narayana Murthy, have asked how the company would achieve the $20-billion target by 2020, as set by Sikka, in an uncertain global environment, said sources. Last month, Murthy, Nandan Nilekani and Kris Gopalakrishnan raised their concerns with the board.
---