Infosys Technologies Limited Related news
&nbsp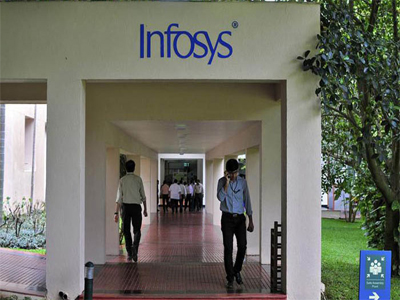 BENGALURU: Infosys has "released" 8,000-9,000 employees in the past one year because of automation of lower-end jobs, the company's human resources head Krishnamurthy Shankar said. He said these employees are now working on more advanced projects.
"We have been releasing about 2,000 people every quarter and also training them in special courses that will help them in their new assignments," Shankar said on the sidelines of an event organised by the Bengaluru chapter of Global Shapers, a body backed by the World Economic Forum.
---
&nbsp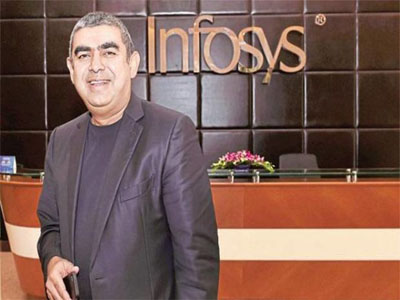 Infosys Ltd MD and CEO Vishal Sikka on Thursday said the increase in local hiring in the US may not necessarily hurt margins, following his assertion that the company is hiring more people in the US to engage better with clients and foster innovation on the ground.
"It is incorrect to assume that local hiring means change in margins," Sikka said in an interview to ET Now, adding that at times people on visa from elsewhere may cost higher than local people on site.
---
&nbsp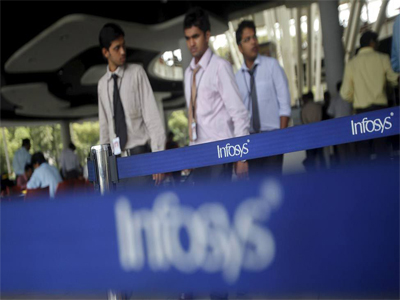 Infosys, India's second-largest software exporter, is planning to take its software platforms to a larger set of customers and earn 10 per cent of its revenues from them by 2020.
Infosys earns nearly 95 per cent of its revenues from traditional services and has been pushing software-led services to clients, using platforms such as the artificial intelligence tool Mana and cloud-based commerce platforms like Skava, Edge and Panaya.
---
&nbsp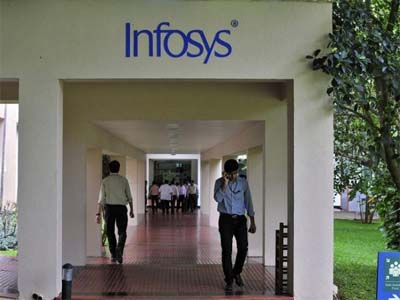 Bengaluru-based proxy advisory firm Ingovern Research has asked shareholders of Infosys to seek more clarity on the terms of David Kennedy's severance from the company. Kennedy, was the company's general counsel and chief compliance officer.
On Sunday, Infosys told the exchanges that Kennedy had left the company after a mutual separation agreement it entered into with him. As a part of the separation as well as his employment agreements, Kennedy will receive severance payments of $868,250 plus reimbursements for COBRA (insurance) continuation coverage over a period of 12 months.
---
&nbsp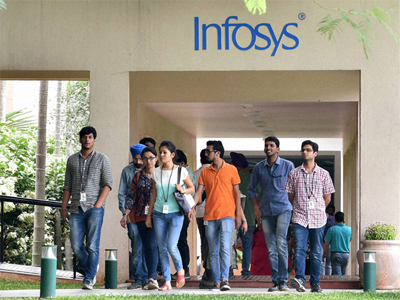 IT major Infosys' Rs. 5.9 crore ($868,250) severance pay offer to outgoing General Counsel David D Kennedy is a move to play safe with Donald Trump administration in the US, say experts.
Even though Infosys cited "normal payroll practices" as a reason to this compensation to Kennedy, experts say technically none of the company's employees are eligible for a severance pay, except for chief executive Vishal Sikka.
---
&nbsp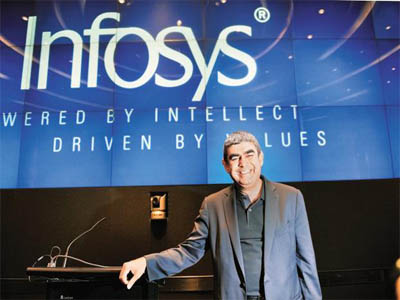 We believe better deal win rates have improved the outlook for banking & financial services (excluding RBS impact), telecom and utility verticals. However, H2FY17 outlook continues to be weaker than H1FY17, both in terms of revenue and margin. Nevertheless, we expect CY17 outlook to improve on better client satisfaction, strong deal wins and reduced geopolitical uncertainty. We continue to see guidance (both cc revenue and margin outlook) as conservative. Maintain Outperformer.
---
&nbsp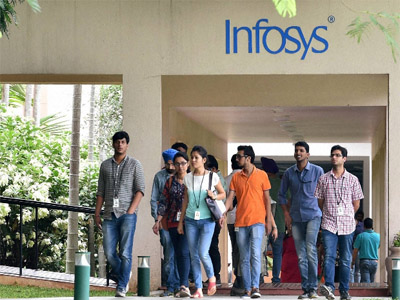 Information technology major Infosys is offering paid internships to campus hires before taking them on the payrolls in a move that that will affect new jobs across the sector. Already, hiring by technology companies is already at a 10-year low.
The Indian technology services sector is facing its worst growth in nearly a decade as clients reduce budgets on traditional outsourcing work, which is not being offset by growth in newer areas such as digital and cloud. In addition, routine maintenance work of customer applications or IT infrastructure, where freshers are normally deployed, have been taken over by automation or robots.
---
&nbsp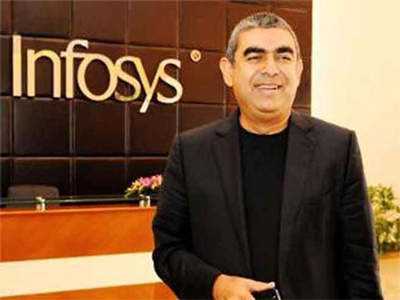 Infosys chief executive Vishal Sikka says he would look at building the company's artificial intelligence (AI) offerings as a standalone business, independent of the traditional services, to help build next generation applications for its customers.
With its artificial intelligence platform Mana, a part of the Infosys Aikido framework, the company is looking to help clients reduce costs and improve productivity through automation and free resources to build new applications that adds value to their business.
---
&nbsp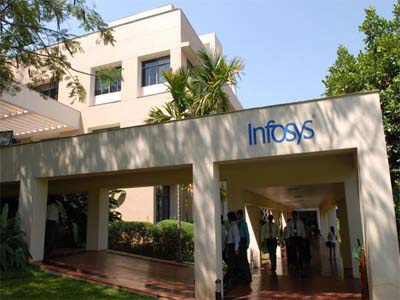 MUMBAI: In addition to asking industry unit heads to run their business with separate profit and loss statements, Infosys is working on making its horizontal delivery heads operate under a P&L structure as well, as it looks to boost growth.
In the next two quarters, the company is putting in place the strategy so the new P&L structure can begin to operate from the next financial year.
---
&nbsp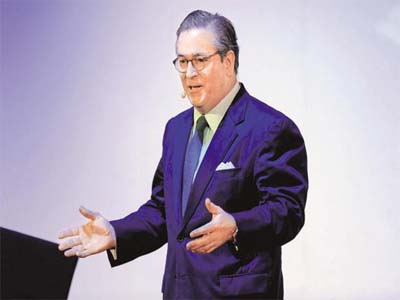 Bengaluru: Don Callahan may be an unfamiliar name to many in India, but for companies in the country's $150 billion outsourcing business, the head of operations and technology at Citigroup Inc. could be quite the game-changer.
Callahan will decide the winner of the largest outsourcing contract up for grabs in close to a decade. The last time the contract was awarded, in 2008, it was worth $2.5 billion for a 10-year period.
---