Microsoft India (R&D) Pvt. Ltd. Related news
&nbsp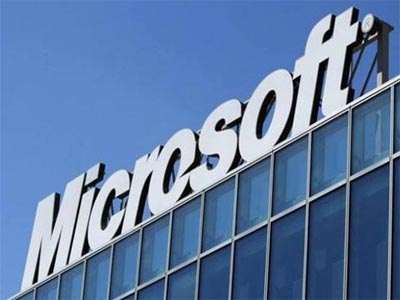 To help its employees gain creativity, focus and happiness, Microsoft has built treehouse workspaces with embedded tech at its Redmond campus that will serve as meeting spaces and a more casual work environment. Designed by renowned builder Pete Nelson, the treehouse is one of the three new branch-based meeting spaces and is part of a larger new system of technology-enabled outdoor districts connected to buildings around campus empowering employees to work in new ways.
---
&nbsp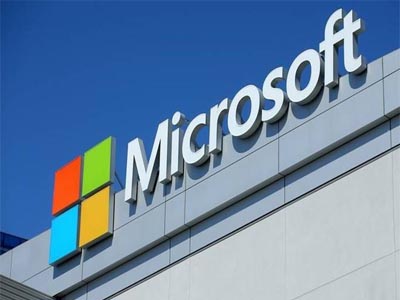 Microsoft has signed a 15-year wind energy agreement with GE in Ireland, becoming one of the first global technology firms to support a new wind project in the country. Microsoft will purchase 100 per cent of the wind energy from its new, 37-megawatt Tullahennel wind farm in County Kerry, Ireland. The agreement will help support the growing demand for Microsoft Cloud services from Ireland, the company said in a statement late on Monday.
---
&nbsp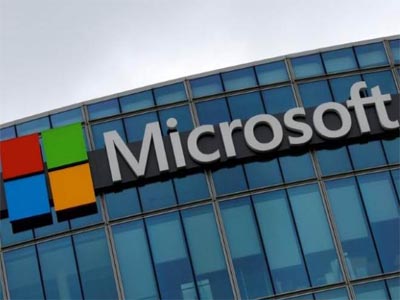 In a bid to bolster its Mixed Reality vision, Microsoft has acquired Redwood City, California-based virtual reality social network AltspaceVR for an undisclosed sum. "With the AltspaceVR team aboard, we look forward to building the world's pre-eminent mixed reality community," Alex Kipman, Microsoft's inventor of HoloLens, said in a post late on Tuesday.
---
&nbsp
The next version of Microsoft Office — Office 2019 — will be released in the second half of 2018 and its previews will start shipping mid-year. The release will include perpetual versions of the Office apps including Word, Excel, PowerPoint and Outlook and servers including Exchange, SharePoint and Skype for Business, Microsoft said in statement late on Tuesday. Office 2019 will add new capabilities for customers, including improved inking features like pressure sensitivity, tilt effects and ink replay. "New formulas and charts will make data analysis for Excel more powerful.
---
&nbsp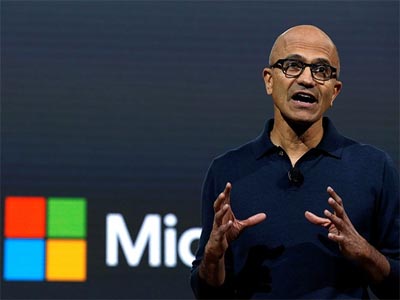 Asserting that every piece of technology should help "embellish the capability of human beings", Microsoft CEO Satya Nadella underscored the need for technology to provide new levels of inclusiveness.
"As we talk about technology, what we in particular as technologists and decision-makers will have to keep in mind are the timeless values that drive what we do. How are we going to use technology to empower people?", Microsoft's India-born chief said in his key note address at the Ignite conference in Orlando, Florida yesterday.
---
&nbsp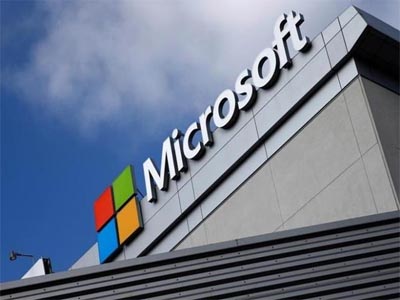 Microsoft has supported over 4,000 Indian start-ups, skill training for 30,000 youth and helped train 26,000 teachers while working with several state governments and not-for-profit organisations between April 2016 and March 2017 in India, a new report said on Friday. In its 2017 India Citizenship Report, Microsoft India said it recognises that India's entrepreneurial landscape would aid robust economic growth in the coming years and was committed to contributing to the Indian start-up growth story.
---
&nbsp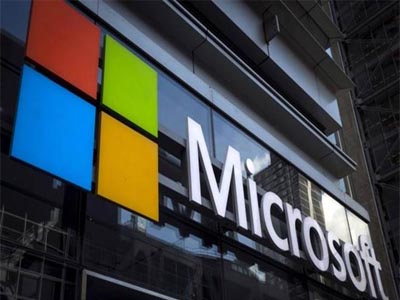 Microsoft has rolled out a new feature on its 'Teams' service which will allow guest access to all Office 365 commercial and education customers. The feature will allow Office 365 users to add people from outside their company to a team, so the guests can participate in chats, join meetings, collaborate on documents and more. "Beginning today, anyone with an Azure Active Directory (Azure AD) account can be added as a guest in Teams," said Lori Wright, General Manager, Microsoft Teams, in a statement late of Monday.
---
&nbsp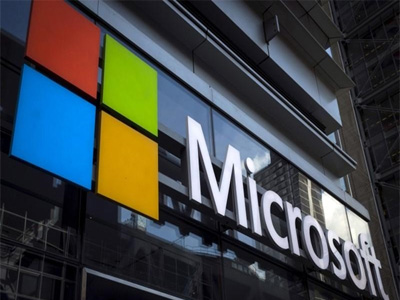 Following the launch of add-ons for Outlook on iOS, Microsoft is rolling them out for Android customers with Outlook.com and Office 365 commercial email accounts. The launch will bring several add-ins from iOS to Android including Evernote, Microsoft Dynamics 365, Microsoft Translator, Nimble, OnePlaceMail, Outlook Customer Manager, Smartsheet and Trello, Engadget reported on Monday. The company will also launch new add-ins for Outlook such as Wrike, JIRA, MeisterTask, Gfycat and MojiLala across web, Windows, Mac, iOS and Android platforms.
---
&nbsp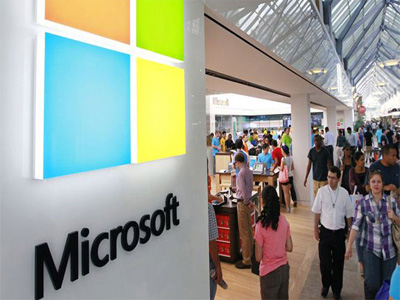 When it comes to securing data in the Cloud, enterprises, including small and medium businesses (SMBs), have to learn that security is not an isolated offering but an inherent part of the end-to-end architecture as they begin to adopt the ecosystem, a top Microsoft executive has reiterated. It is often said that there are only two types of companies — ones who know they have been hacked and the ones who don't know that they have been hacked. "All of us have some level of exposure to malware and it is unintentional.
---
&nbsp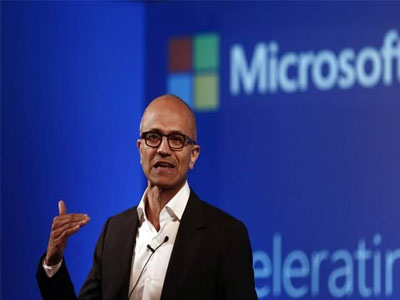 In a rare collaboration, Microsoft and Amazon have come to an agreement wherein Cortana users will have access to Alexa and vice-versa. According to a report in the New York Times, the two rival tech firms have been coordinating behind the scenes for the past year to make artificial intelligent assistants Alexa and Cortana communicate with each other. The partnership will allow people to summon Cortana using Alexa, and vice versa, by the end of the year. In simpler words, someone using an Alexa device will have to say "Alexa, open Cortana" to get to talk to Microsoft's digital assistant, and someone using Cortana will have to say "Cortana, open Alexa" to talk to Amazon's.
---