DLF land monetizing pace picks up but concerns on unsold inventory remain
Posted on 20th September 2019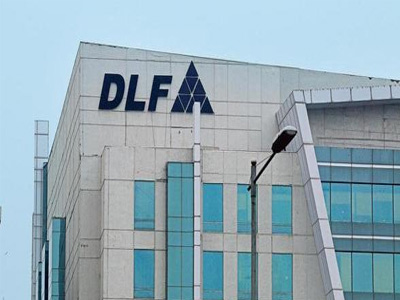 DLF Ltd's sale of a nine-acre land parcel in Gurugram to multinational bank American Express (India) Pvt. Ltd (Amex) is positive for its commercial property business. The timing of the ₹300 crore deal is right too as the stage was set for DLF's next phase of growth after it resurrected itself from the huge debt stranglehold.

Importantly, the deal sets the pace for more land monetization in the region, where DLF owns around 120 acres. This is in addition to the group's rental portfolio of about 33 million square feet (sq. ft), which is one of the largest in the country.

According to Edelweiss Securities Ltd, "about 22.5 million sq. ft worth of development potential (excluding Chennai commercial project), transfer of certain commercial assets from DLF to DLF Cyber City Developers Ltd (DCCDL) (in lieu of debt settlement) and an upward revision in rents for expiring leases would drive an uptick in revenue going ahead."

Apart from enjoying around 95% occupancy, the realty firm has more commercial assets that will be operational in the near term, adding to rental cash flows. In its Q1FY20 investor presentation, DLF has guided for ₹3,800 crore annual rental income (FY19: ₹2,900 crore). Investor confidence comes from the fact that the lease rentals that are due for renewals have a 20-30% upside, given the market rates in the region have risen.

Meanwhile, pre-sales of ₹700 crore in Q1FY20, mainly in the luxury segment is good news. However, there have hardly been any new residential project launches not just from DLF but peers too, indicating caution in the market.

Also, a lean balance sheet after its recent qualified institutional placement and promoter funds infusion would improve cash flows in the coming quarters. Recall, after DLF languished for nearly a decade under mounting debt (about ₹25,000 crore in FY18), it is now down to about ₹3,600 crore.

That said, DLF's valuation and stock price is weighed down by the weak investor sentiment towards the real estate sector. The stock, which trades at ₹156 a piece has lost 33% since April underperforming the broader Nifty realty index. Perhaps the risk of residual unsold inventory in housing remains an overhang, although one must note that the promoters' conversion of warrants to equity was at ₹215.25 a share.
Odisha ups overtime limit for factory workers to 115 hrs a quarter from 75
Posted on 30th May 2020
The Odisha Cabinet on Friday approved as many as 22 proposals including amending the Factories Act, 1948, and allowing the workers to work 115 hours overtime in three months by enhancing the time limit.

The overtime limit is increased from 75 hours to 115 hours per quarter, and now the engagement of women workers will be allowed, with consent, between 7 pm to 6 am in factories with the condition that adequate safety, welfare and security measures and safeguards are taken by the concerned factories as prescribed, read an official statement issued by the Odisha government.
---
Govt is looking at starting home delivery of petrol, CNG: Pradhan
Posted on 30th May 2020
After doorstep delivery of diesel, the government is looking at starting home delivery of petrol and CNG for the greater convenience of customers, Oil Minister Dharmendra Pradhan said on Friday.

Also, the government is looking at unveiling a new fuel retailing model where all types of fuels — petrol, diesel, CNG, LNG and LPG — would be available at one place, he said.
---
Railways running 'Corona Express' in name of Shramik trains, says Mamata
Posted on 30th May 2020
Indian Railways is running Corona Express in the name of Shramik trains, West Bengal Chief Minister Mamata Banerjee said on Friday, alleging that social distancing is not being maintained in the special trains transporting migrant workers and others to their homes.

The law is equal for all but why are all trains running at full capacity? Why is the Railways not maintaining social distancing? Passengers are not being served water and food in the trains, Banerjee said.
---
Maharashtra to announce Covid-19 relief package soon: Deputy CM Ajit Pawar
Posted on 30th May 2020
Deputy Chief Minister Ajit Pawar on Friday said that the Maharashtra government will announce a package soon to deal with the situation arising out due to coronavirus (Covid-19) outbreak.

We will get to know about further plans for a lockdown of the Centre through the Prime Minister. I feel that the Prime Minister now will leave it on states because everything is shut for the last two-and-a-half-months. Schools, colleges, business and jobs are shut and hence, there is an economic crisis today, Pawar said.
---
COVID-19 tally in India crosses 1.73 lakh-mark, nearly 5,000 deaths; highest spike of 7,964 cases in 24 hours
Posted on 30th May 2020
The total number of confirmed cases of COVID-19 infection in India crossed the 1.73 lakh-mark on Monday, while the death toll neared the 5,000-mark as well. At 9:30 AM on this day, the COVID-19 tally in the country has reached 1,73,763 cases, which includes 86,422 active cases; 82,370 cured, discharged, or migrated patients, and 4,971 deaths.

According to the Union Ministry of Health and Family Welfare, as many as 7,964 new COVID-19 cases and 265 deaths were reported in the country in the last 24 hours, marking a significant spike. In fact, this is the highest spike in India's COVID-19 tally so far.
---
Be the first person to write a business review for DLF land monetizing pace picks up but concerns on unsold inventory remain