In a first, Air India to reserve seats for women passengers
Posted on 12th January 2016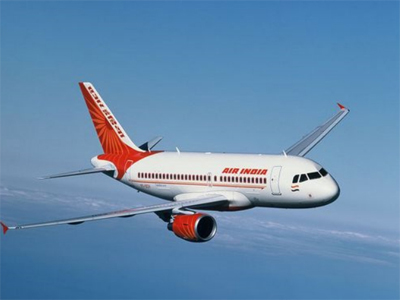 With an intention to ensure the safety of woman passengers, national carrier Air India will reserve two rows or six seats for female commuters.

Air India will soon provide the facility to woman passengers travelling alone without any extra charges, a report published in The Hindu said.

"We will be reserving the third row — six seats — in the economy class of the aircraft for female passengers travelling alone," Air India general manager-revenue management Meenakshi Malik told The Hindu.

Air India has taken the decision after a flyer reportedly groped a woman co-passenger on-board in the carrier's Mumbai-Newark flight late last month. Apparently, a business class flyer changed his seat to sit next to a female passenger in the economy class and allegedly groped her when she was asleep.

Interestingly, no other airlines company in the world provides any special privilege for women passengers. However, in Indian Railways, both local and long-distance trains, metros and buses such facilities are provided to female commuters.

Experts are not happy with the decision of Air India as they feel that this move is impractical.

After being labelled as the world's third-worst performing airline by flight data firm FlightStats, Air India is taking measures to remove the smudge on its reputation.
Aruna Reddy creates history to win bronze at Gymnastics World Cup
Posted on 24th February 2018
NEW DELHI: Aruna Budda Reddy became the first Indian gymnast to clinch an individual medal at the Gymnastics World Cup in Melbourne by securing bronze in the women's vault. Reddy, 22, scored 13.649 to finish behind gold medallist Tjasa Kysslef of Slovania and Emily Whitehead of Australia who took silver. The other Indian woman in contention, Pranati Nayak finished sixth with a score of 13.416.
---
Rupee closes higher against US dollar on Asian cues
Posted on 24th February 2018
Mumbai: The Indian rupee strengthened against the US dollar on Friday, tracking gains in local equity markets.

The home currency ended at 64.73, up 0.50% from its previous close of 65.05. The local currency opened at 64.96 a dollar and touched a high and a low of 64.69 and 64.97, respectively.
---
Kohli to be honoured with ICC Test Championship Mace after Newlands T20
Posted on 24th February 2018
The International Cricket Council (ICC) will present the ICC Test Championship Mace to India captain Virat Kohli at the Newlands Stadium in Cape Town after the end of the third and final T20 International against South Africa on Saturday.

On behalf of the ICC, ICC Cricket Hall of Famers Sunil Gavaskar and Graeme Pollock of South Africa will make the presentation immediately after the awards ceremony for the T20I series.
---
GST e-way bill should be mandatory from April 1, suggests Sushil Modi
Posted on 24th February 2018
The GST provision requiring transporters to carry an electronic way bill or e-way bill when moving goods between states should be implemented from April 1, a group of state finance ministers recommended on Saturday.

GoM head and Bihar Deputy Chief Minister Sushil Kumar Modi said the requirement for intra-state movement of goods of more than Rs 50,000 value would be introduced in phases after assessing the response for inter-state movement.
---
47% Indians care more about smartphones than their loved ones: Study
Posted on 24th February 2018
Nearly 33 per cent of people, specially the younger generation that has grown up in a digital world, care more for their smartphones over engaging with individuals they love and India tops the list with 47 per cent, a report said on Saturday.

The study by telecommunications company Motorola, which is developed in partnership with Nancy Etcoff -- expert in 'Mind-Brain Behaviour and the Science of Happiness', from Harvard University, said: "We, as a generation, are losing control of our lives."
---
Be the first person to write a business review for In a first, Air India to reserve seats for women passengers