Bajaj Auto Limited Related news
&nbsp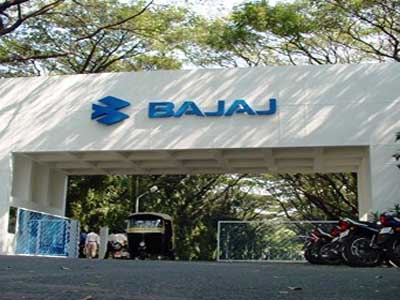 On 1 April, 2017 the eight-year long alliance between Bajaj auto and Kawasaki will come to an end.
"Kawasaki and Bajaj have mutually arrived at an amicable decision to end their alliance in India from April 1, 2017," the automaker said in a statement.
---
&nbsp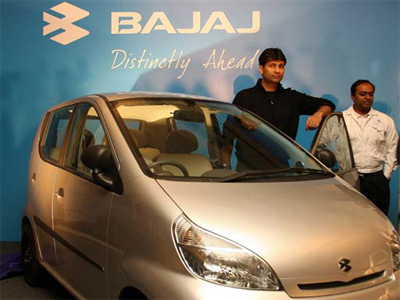 Leading Indian automobile companies are facing the impact of a recent credit squeeze from banks in neighboring export markets like Sri Lanka and Nepal. Those impacted include Maruti Suzuki, Renault, Nissan and Bajaj Auto among others.
The development comes on the heels of demonetisation.
---
&nbsp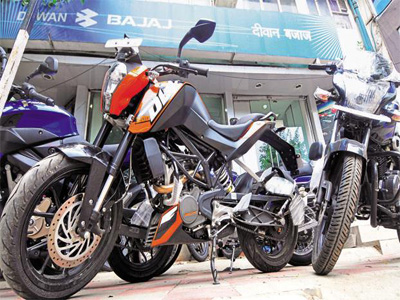 New Delhi: Bajaj Auto on Thursday reported a marginal increase in total sales in February at 2,73,513 units as against 2,72,719 units during the same month a year ago.
Domestic sales were at 1,59,109 units as compared to 1,73,760 units in the same month last year, down 8.43%, the company said in a statement.
---
&nbsp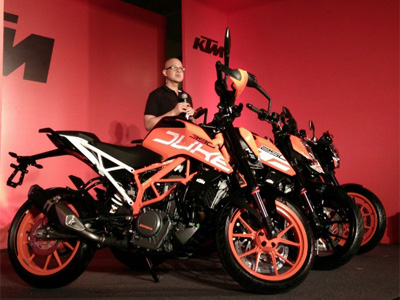 Bajaj Auto Limited and KTM Sportmotorcycle AG Thursday announced the much awaited launch of the KTM brand in India. Prices for the new Duke line-up now starts at Rs 1,43,500 for the new 200 Duke, going up to Rs 2,25,730 for the new 390 Duke. The price for the all-new 250 Duke is Rs 1,73,000 (all prices, ex-showroom Delhi)
Known for their legendary racing achievements, KTM is Europe's second largest motorcycle manufacturer and dominates the off-road segment across the world.
---
&nbsp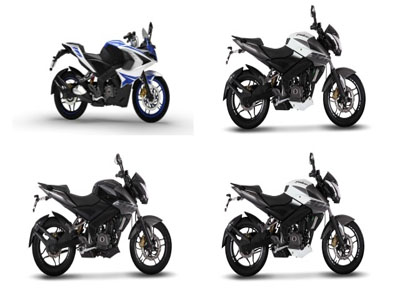 Bajaj Auto has upgraded its Pulsars and launched the new versions of the Pulsar RS200 and Pulsal NS200. While the Pulsar RS200 starts at Rs 1,21,881 lakh (ex-showroom, New Delhi), the NS200 is priced at Rs 96,453 (ex-showroom, New Delhi).
Both the new bikes are compliant to BS-IV emission norms, Bajaj Auto said in a statement.
---
&nbsp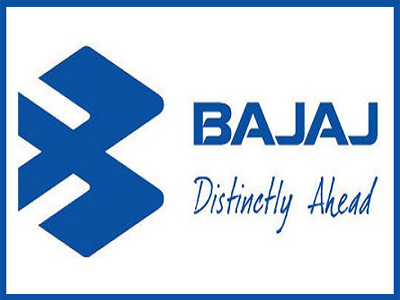 Bajaj Auto sales were down 18% in January, the two-wheeler maker said in a statement to the BSE on Thursday.
Its motorcycle sales fell 16% while the sales of its commercial vehicles fell 27%. The total domestic sales were down 16%. Exports were also down.
---
&nbsp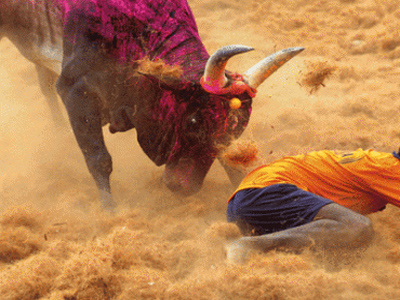 Two persons were killed and scores injured during Jallikattu, bull fighting events, held on Sunday in the shadow of widespread protests as an ordinance failed to end the six-day agitation with Chief Minister O Panneerselvam forced to make a retreat without inaugurating the main event at Alanganallur, following demand for a permanent resolution.
A protester, 48-year-old Chandramohan from Jaihindpuram, also died due to dehydration in Madurai city when he was taking part in a demonstration, along with students and youths.
---
&nbsp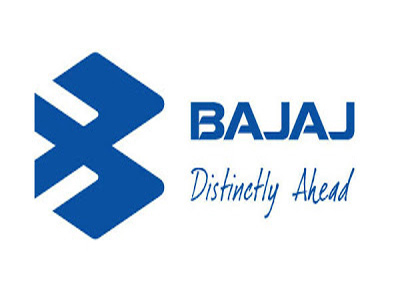 Bajaj Auto that markets and manufactures the premium bike brand KTM, is making a second attempt to enter Indonesia, this time pillion-riding on the number one European bike brand.
Bajaj owns 49 per cent stake in the Vienna Stock Exchange-listed KTM since 2013. The Pune-based company had started investing in the Austrian bikemaker since 2007 when it was struggling with cash flow issues and since then has been manufacturing the KTM bikes at its Chakan, Pune plant and also meeting all its export demand except for the European markets.
---
&nbsp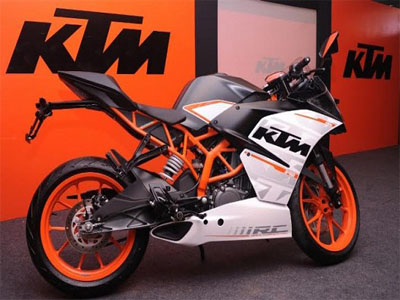 Bajaj Auto today launched the KTM RC range of bikes in India.
At a launch event in Pune, Bajaj Auto launched the KTM RC 390 at Rs 2.25 lakh and the KTM RC 200 at Rs 1.71 lakh (both prices, ex-Delhi).
---
&nbsp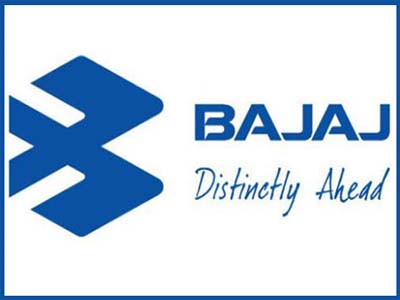 After a brief lull, hostilities between Bajaj Auto and the company's labour union have resumed. The Bajaj Auto union, Vishwa Kalyan Kamagar Sanghatana (VKS), on Wednesday said it will go on a hunger strike on January 7 and 8. Dilip Pawar, president of the union said eight workers who had been removed should be reinstated.
According to Pawar, the management had deliberately transferred active union members and given false charge sheets and show cause letters to the workers.
---