Bajaj Auto Limited Related news
&nbsp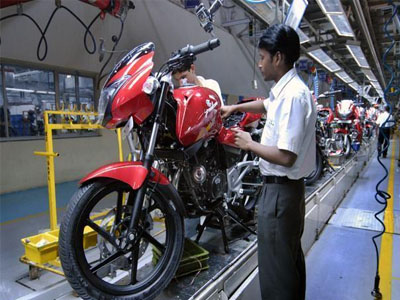 Mumbai: Bajaj Auto Ltd and Triumph Motorcycle UK have got into a global partnership, the companies said in a joint statement on Tuesday.
The objective of this "non-equity partnership is to deliver a range of outstanding mid-capacity motorcycles benefiting from the collective strengths of both companies," it said. With the partnership, the companies hope to draw from the individual strengths, including brand position, perception, design, development technology, quality, cost competitiveness and worldwide distribution, it added.
---
&nbsp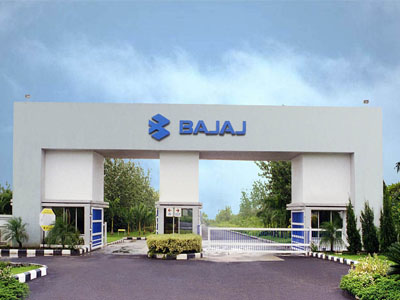 MUMBAI: Bajaj Auto will revamp its seven-model portfolio over the next half year, as managing director Rajiv Bajaj charts an aggressive plan to bump up the company's share in the local motorcycle market beyond the quarter mark.
The company will gun for a 26% share in the fiscal year starting April 2018, Bajaj said at its annual general meeting, where shareholders raised questions about the India market position that fell to 15% based on dispatches from factories in the April-June quarter.
---
&nbsp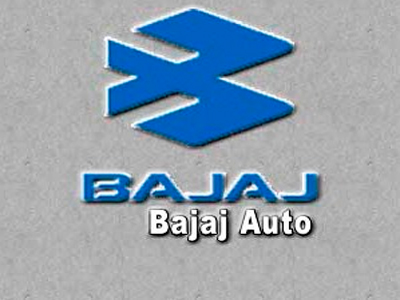 Bajaj Auto reported 19.51 percent decline in consolidated net profit to Rs 836.79 crore for the June quarter of current fiscal, on account of lower sales on Thursday.
It had posted net profit of Rs 1,039.70 crore in the April-June quarter of last fiscal. Bajaj Auto said in a BSE filing that its total income from operations during the quarter under review stood at Rs 6,177.66 crore as against Rs 6,355.84 crore in the April-June quarter of 2016-17.
---
&nbsp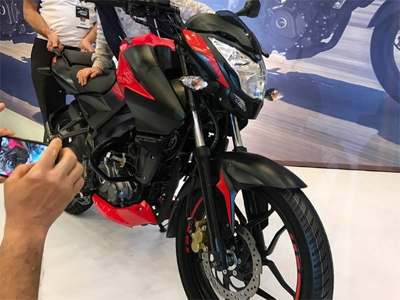 Bajaj Auto on Friday announced the launch of 160cc Pulsar NS160 in the country, priced at Rs 80,648 (ex-showroom, Mumbai).
The new generation Pulsar NS 160 caters to the fast- growing segment of customers who seek premium quality, international style and performance, Bajaj Auto said in a statement.
---
&nbsp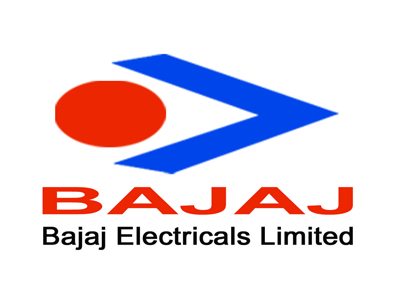 India's leading brand of kitchen and domestic appliances Bajaj Electricals has announced its partnership with The International Federation of Sport Climbing (IFSC) as a lead sponsor. The tournament is scheduled to be held over a three-day period at the CIDCO Exhibition Centre, Navi Mumbai on the 24th & 25th June, 2017. Over 150 athletes from across the globe will participate at the World Cup including the top talent from India. As a host nation, India's best climbers will have a chance to compete alongside the world's best on home turf. The Italy based, IFSC has 86 member federations across 5 continents.
---
&nbsp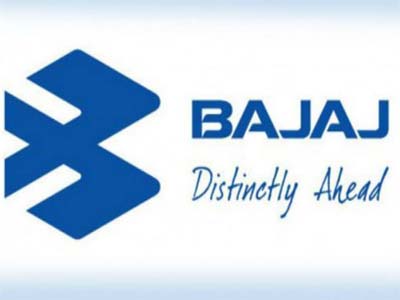 NEW DELHI: Two-wheeler major Bajaj Auto today reported a 10 per cent decline in total vehicle sales in May at 3,13,756 units.
The company had sold 3,47,655 units in the same month last year.
---
&nbsp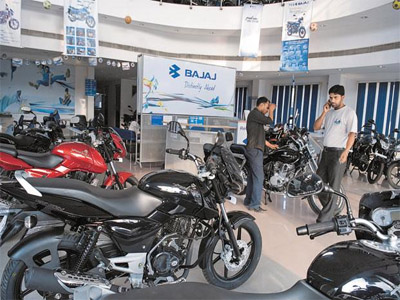 Mumbai: Bajaj Auto Ltd's fiscal fourth-quarter profit fell 15%, the steepest decline in 12 quarters, as motorcycle and three-wheeler sales in India fell because of a cash crunch following the government's decision to scrap high-value banknotes and a switch to stricter vehicle emission norms.
Bajaj's overseas motorcycle sales also fell because of economic and political uncertainties in export markets such as Nigeria and Sri Lanka.
---
&nbsp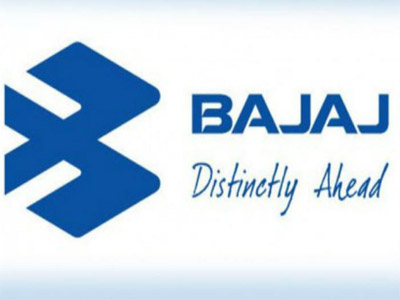 India's Bajaj Auto Ltd posted a 16 percent fall in March-quarter net profit, missing estimates, as a rise in input material cost and expenses on transition to BS-IV compliant vehicles hurt margins.
Net profit was 8.02 billion rupees ($124.50 million) in the quarter ended March 31, compared with 9.49 billion rupees a year earlier.
---
&nbsp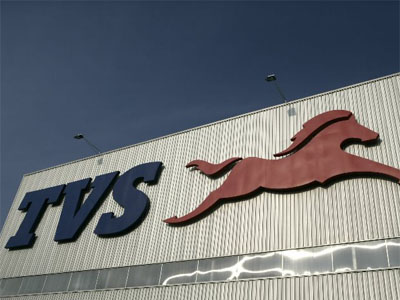 TVS Motor Company has roped in former Bajaj Auto's dealer in Central America for expansion in the region. The company expects around Rs 500 crore from Central America over the next three years.
Sudarshan Venu, joint managing director, TVS, said the company has tied up with Masesa, a large group in Central America, for distribution of two-wheelers and three-wheelers in Guatemala, Honduras, El Salvador, Costa Rica, and Nicaragua.
---
&nbsp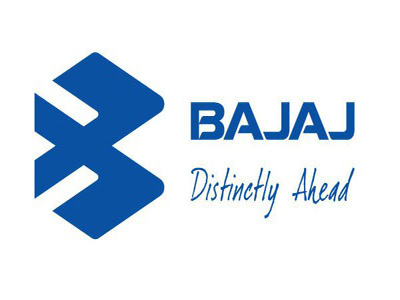 NEW DELHI: Bajaj AutoBSE 0.64 % today reported a marginal 1 per cent increase in motorcycle sales at 2,93,932 units in April this year.
The company had sold 2,91,898 units of motorcycle in the same month last year.
---