Bajaj Auto Limited Related news
&nbsp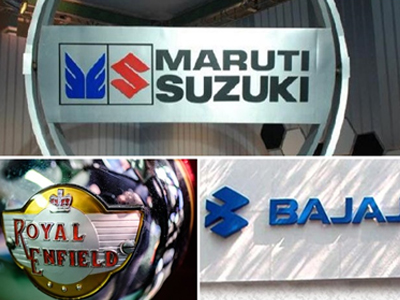 Ad wars in the automotive space are quite common in Europe and US but not so much in India. That, however, doesn't mean that things are completely boring here. Siddhartha Lal, CEO, Eicher Motors, recently tweeted that Royal Enfield's sales are equivalent to the global sales of Harley-Davidson, KTM, BMW, Triumph and Ducati combined. Yes, he actually said that! Rajiv Bajaj, Managing Director, Bajaj Auto, responded to the tweet through a statement to Business Standard, saying "By measuring solely on the basis of volumes at the exclusion of pricing power, it would seem that Maruti Suzuki is above and beyond brands like Mercedes, BMW, Audi and Porsche put together."
---
&nbsp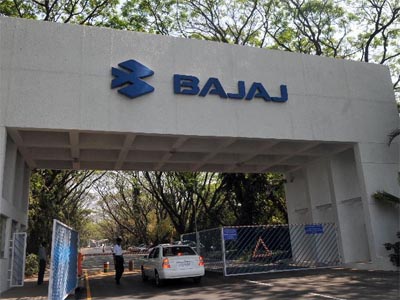 ---
&nbsp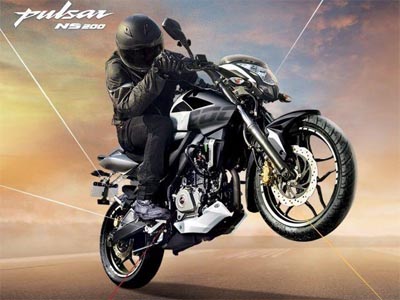 Bajaj Auto hit a new high of Rs 3,372, up 1.7% on the BSE in intra-day trade in an otherwise weak market. At 10:18 AM; the stock was the top gainer among the Sensex, up 1% at Rs 3,354. On comparison, the S&P BSE Sensex was down 0.69% at 33,371.
In past three months, Bajaj Auto has outperformed the market by gaining 22% against 5.5% rise in the benchmark index.
---
&nbsp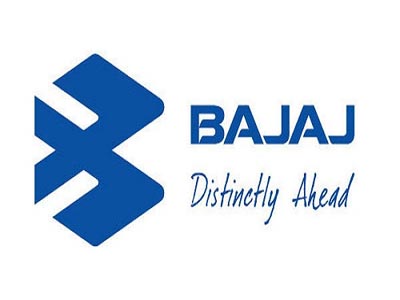 ---
&nbsp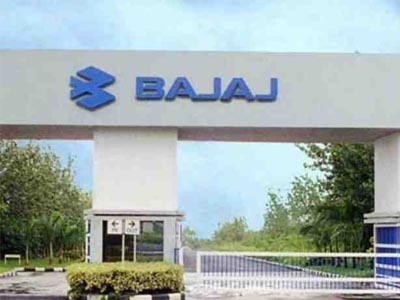 ---
&nbsp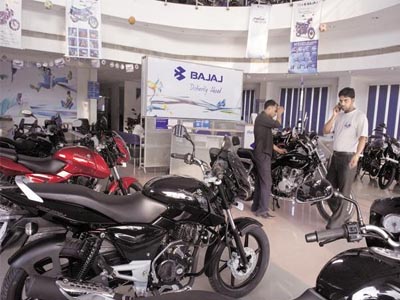 Bajaj Auto Ltd has shifted into the fast lane in September, ending a long ride in the slow lane. Motorcycle sales bounced back while its commercial vehicle (three-wheeler) segment revved up growth. This does signal an improvement in prospects, assuming sales growth sustains, but what is equally important is whether this can translate into higher profit margins.
Domestic motorcycle sales in September comprised 58% of total sales during the month, and rose by 7.3% over a year ago. This has come after 10 successive months of declining sales growth. Better still, Bajaj Auto has regained some lost share—rising from 18% a year ago to 20%—and the management is confident that it can increase further to 25% by end-fiscal year 2018 (FY18).
---
&nbsp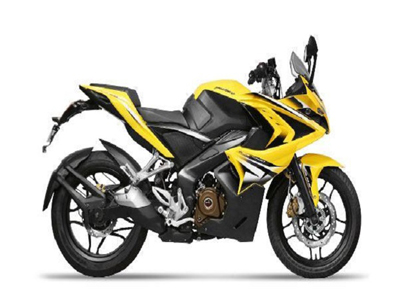 Bajaj Auto hits a new high of Rs 3,208, up 3% on BSE after the company reported a highest ever total sales of 428,752 units in September against 376,765 units sold in the same month last year. The company recorded sales growth of 14% in September, its highest monthly sales growth rate since March 2016.
Bajaj Auto's commercial vehicles sales were up 32% at 59,074 units as against 44,789 in the corresponding month last year. Motorcycle sales were at 369,678 units as against 331,976 in the year-ago month, up 11%, the company said in a statement.
---
&nbsp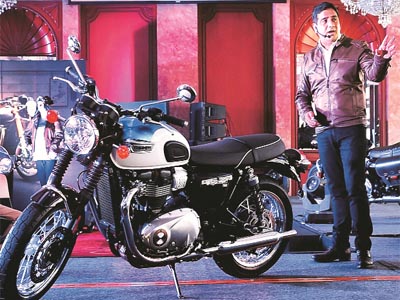 ---
&nbsp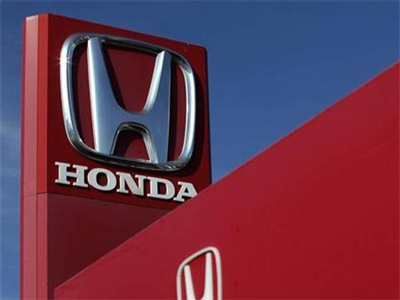 Honda Motorcycles and Scooters India (HMSI), the country's largest scooter manufacturer, has managed to increase its market share in the motorcycle segment to 17% in the April-August period of the current fiscal, compared with 13% in the corresponding period last year.
As a result the Japanese two-wheeler manufacturer has overtaken Bajaj Auto and TVS Motors in motorcycle sales to grab the second spot in terms of unit sales in states like Bihar, Jharkhand, Uttar Pradesh and Odisha.
---
&nbsp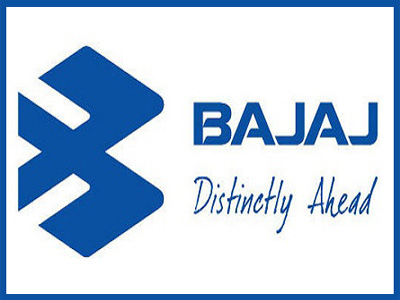 Shares of the two-wheeler maker Bajaj Auto gained over 3% on Friday after the company reported a 3% rise in the sales for the month of August. The automaker posted an increase of 2.98% in the total sales to 3,35,031 units for the month of August 2017 versus 3,25,347 units in the August 2016. The stock of Bajaj Auto rose as much as 3.9% to the day's high of Rs 2,918.1 on BSE today. Meanwhile, the benchmark Sensex was trading 141 points or 0.45% higher at 31,871.83 points.
---