Apollo Hospitals plans to raise Rs 1,500 crore in next two months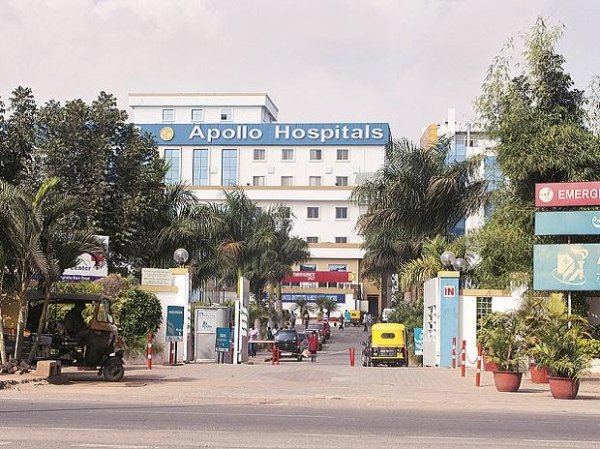 Apollo Hospitals Enterprises (AHEL) is planning to raise around Rs 1,500 crore in the next two months to support its inorganic growth and strengthen balance sheet and its digital platform.

It's an "indicative figure, not definite", Suneeta Reddy, managing director, Apollo Hospitals Group, said. The money, Reddy said, will be deployed in Apollo 24/7, the company's six-month-old digital health platform, and in supporting growth in the hospital business and deleveraging the balance sheet.

"We are also prepared for any bolt on acquisitions that would strengthen our presence in key markets that we have identified," she said. The hospital chain is looking at a few small-ticket acquisitions — 300 beds in larger cities and 200 beds in smaller ones — to expand its presence, mainly in the northern and eastern parts of the country.

Apollo recently signed a definitive share-purchase agreement with IHH, its joint venture partner in Apollo Gleneagles Hospital, Kolkata (AGHL), to acquire its existing 50 per cent in AGHL for a cash consideration of Rs 410 crore. Meanwhile, Apollo is targeting around Rs 10,000 crore revenue from Pharmacy business and plans to add another 1,200 outlets in the next four to five years.

The pharmacy business is one the main segments that helped Apollo cushion from any big shocks due to the pandemic. The business grew by around 15 per cent to Rs 1,351.9 crore during the September quarter from Rs 1,172.7 crore a year ago. During the same period, health care services contracted 18 per cent year-on-year led by mature hospitals (25 per cent decline). New hospitals grew 5 per cent YoY.

Both the management and analysts agree with a compound annual growth rate (CAGR) of around 22 per cent over the past five years, and the pharmacy business (43 per cent of FY20 revenues) remains a growth engine for Apollo. Analysts value Apollo's pharmacy business at a little over Rs 11,000 crore.

Recently, Apollo reorganised its pharmacy business by demerging the front-end pharmacy and spinning it off into Apollo Pharmacies, a wholly owned subsidiary of Apollo Medicals (AMPL), in which AHEL owns 25.5 per cent.

Siddhant Khandekar, analyst at ICICI Securities said that the proposed reorganisation is not expected to have a material impact on AHEL's financials as the backend business related to standalone pharmacies, which represents around 85 per cent of business economics, will continue to be held by AHEL.

Henceforth, Apollo will have pharmacy distribution as its operating and reportable segment that represents the business of procurement and distribution of pharma, FMCG and private label products. He expects the pharmacy segment to grow at around 12 per cent CAGR in FY20-23E piggybacking on supply traction based on prospects of the retail pharmacy.

The growing private label business (which is expected to grow from 9 to 12 per cent according to the management) is expected to improve overall profitability, given that it is relatively higher margin business, added Tushar Manudhane, analyst at Motilal Oswal.

Currently Apollo has 3,800 stores and plans to increase it to around 5,000 stores, targeting around Rs 10,000 crore revenue in four to five years from around Rs 6,000 crore currently.

Reddy said, Apollo will invest around Rs 120 crore in digital to expand the reach. Today, around 40 per cent of India's population is 45 minutes away from Apollo's pharmacies.

The app has seen 3.27 million downloads (fastest among peers), since its launch in March this year and the platform expects to clock around $500 million in four years. Apollo 24/7 does about 3,000 teleconsultations every day and Credit Suisse had valued Apollo 24x7 at $325 million, with an Ebitda potential of $21 million by FY24.

Khandekar added, there is hardly any other comparable model with Apollo's omni-channel pharma distribution model with this kind of scale in India.

India's pharma distribution market is fragmented with around 850,000 pharmacies and 40,000 distributors, thus offering a huge opportunity for omni-channel models. Online pharmacies account for less than 5 per cent of the current addressable pharma market of around Rs 1,50,000 crore.

The pharma distribution space is due for major upheaval especially after the recent deal announcements (Reliance–Netmeds, Amazon's Bengaluru foray into drug delivery and a proposed merger between on-line pharmacy PharmEasy with Bengaluru-based rival Medlife).