Tariff hike will boost govt revenue, telcos' financial health, says COAI
Posted on 3rd December 2019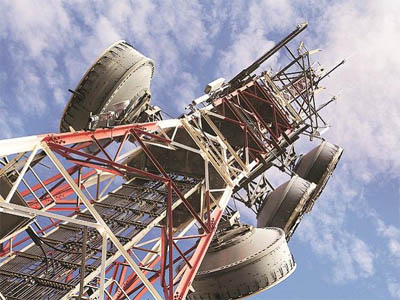 Mobile operators' association COAI has told the government on the recent tariffs hike by the telcos will improve their financial health, and borrowing capacity and boost the AGR collection for the government.

In a letter to DoT Secretary Anshu Prakash, Cellular Operators Association of India Director General Rajan Mathews said: "Historically telcos have reduced tariffs, but the present increase is motivated by the dire financial situation of most TSPs, resulting from unsustainable levels of debt incurred for payments of spectrum won in auctions."

The hyper competition in the industry has lead to financially unsustainable tariffs that have reduced profits after tax to single and sometimes negative amounts, and the return on capital has sunk to low single digits, he said in the letter.

There is also pressure of doubling up of both upfront spectrum payments and continued revenue share obligations which cumulatively amount to approximately 14-15 per cent AGR. And this, along with GST of 18 per cent, means that over 30 per cent of the top line revenues of the TSPs goes to the Government by way of taxes and levies, said COAI.

The letter further said both domestic and international banks are unwilling to provide any form of liquidity to the TSPs given the poor financial prospects of the operators. This has created shortfalls in working capital funds and resulted in severe debt servicing.

Still in spite of such a situation, TSPs, even after the tariffs hikes, continue to provide lowest tariffs for data at Rs 11 for 1 GB. This is much below the rates paid by consumers 4 years ago at Rs 225 per GB and Rs 330 in 2010, the COAI noted.

Voice rates have also been low with ARPU at Rs 80 from Rs 118 in 2017 and Rs 141 in 2010, it added.

The COAI's letter also said the hikes will improve financial health of the telcos, their borrowing capacity, result in more dues to the government with higher AGR and their network expansion and upgrading, which will lead to better quality of services.
Nirbhaya case: SC to hear curative petitions by two convicts on Jan 14
Posted on 11th January 2020

A five-judge bench of the Supreme Court will hear on January 14 curative petitions of two of the four death-row convicts in the Nirbhaya case.

A bench of Justices N V Ramana, Arun Mishra, R F Nariman, R Banumathi and Ashok Bhushan will hear the curative petitions filed by Vinay Sharma and Mukesh at 1.45 pm.
---
Goa police arrests 8 people with demonetised currency worth Rs 1.5 crore
Posted on 11th January 2020

Eight persons were arrested for allegedly possessing demonetised currency notes worth Rs 1.5 crore, Goa police said on Saturday.

The demonetised currency was seized during a routine search of vehicles at the Pollem border check post in South Goa on Friday, deputy superintendent of police (Canacona) Kiran Paudwal.
---
Illegal apartment complex in Kerala demolished; SC order implemented
Posted on 11th January 2020

A high rise apartment complex was brought down through controlled implosion method as authorities began implementing a Supreme Court order to demolish four illegal water-front structures in Maradu municipality here on Saturday.

The residential complex was demolished at 11.18 am.

The 60-meter high 19-storey building, known as "Holy Faith H20, was levelled in seconds in a spectacular implosion.
---
Panasonic Life to invest Rs 600 crore for electrical equipment near Chennai
Posted on 11th January 2020

Panasonic Life Solutions will invest Rs 600 crore in India, initially spending Rs 294.7 crore to set up an electrical equipment and wiring manufacturing plant in SriCity near Chennai.

The plant will start work by October 2021, becoming Panasonic's eighth electrical equipment production base in India after facilities in north and west India.
---
Centre notifies Citizenship Act amid protests; SC to hear pleas on Jan 22
Posted on 11th January 2020

The Centre notified the Citizenship Amendment Act (CAA) on Friday. The notification comes nearly a month after Parliament passed it on December 11, and in the wake of sustained anti-CAA protests. The Supreme Court is set to hear petitions challenging the constitutionality of the law on January 22.

The Centre, by notifying the law, has indicated its resolve to implement it even as lawyers and retired judges, Opposition parties, activists, students and retired bureaucrats have criticised it as unconstitutional as it discriminates on the basis of religion.
---
Be the first person to write a business review for Tariff hike will boost govt revenue, telcos' financial health, says COAI