&nbsp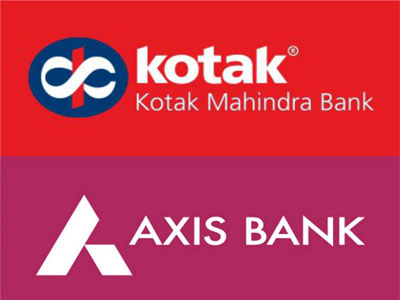 Mumbai: Kotak Mahindra and Axis Bank,have strongly denied rumours that the biggest consolidation in banking space is in the works. For the past few weeks, the stock market has been abuzz with prospects of a merger between the two private banks.
Most people TOI spoke to said that there are strong reasons for such a merger, which could be worth around Rs 2.5 lakh crore ($37 billion) — making it the second most valuable Indian bank after HDFC Bank.
---
&nbsp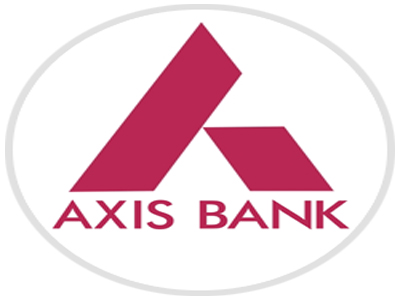 Shares of Axis Bank tanked over 6% after the private lender reported a whopping 73% decline in net profit at Rs 580 crore in the December quarter on account of rise in bad loans.
It had reported net profit of Rs 2,175 crore in the same quarter of last fiscal year.
---
&nbsp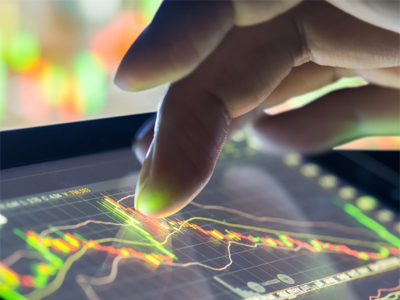 Benchmark indices opened the day in red amid mixed cues in Asian markets as dollar gained after Federal Reserve Chair Janet Yellen hinted on hiking rates at a gradual pace this year.
Back home, investors remained cautious as the corporate earnings season continues. Yes Bank, Axis Bank and Federal Bank will announce their Q3 results today.
---
&nbsp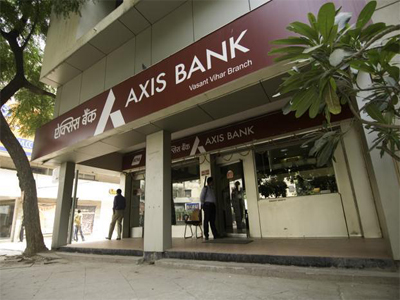 Mumbai: Shares of Axis Bank Ltd gained for the sixth consecutive session as they hit a two-month high ahead of its December quarter earnings on Thursday.
The stock gained nearly 10% since 10 January, while so far this year it gained 8.8%. In intraday trade, the stock touched a high of Rs 491.70 a share—a level last seen on 15 November 2016 and rose 0.6%.
---
&nbsp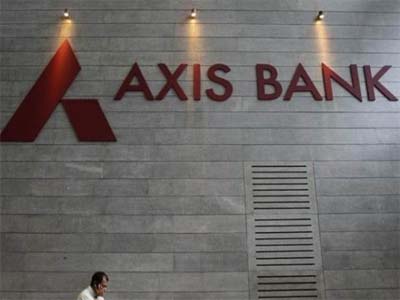 India's pioneering online automobile transactional marketplace Droom has firmly entrenched its foothold as a complete eco-system for buyers to have an impeccable automobile owning experience. In its latest effort to sustain such a status, Droom has tied up with Axis Bank, India's third largest private sector bank, to provide quick sanction of loans on both new as well as used cars.
Loans are an integral element in almost all new and used car purchases and Droom's recent collaboration with Axis bank is evidence of its continued efforts to cover the 360 degree eco-system of online automobile transactions.
---
&nbsp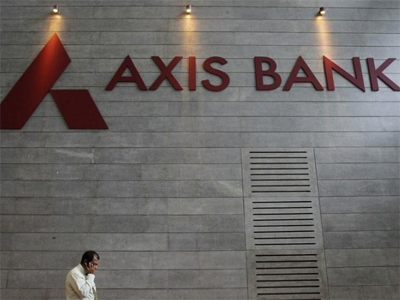 NEW DELHI: Finance Minister Arun Jaitley today said the Axis BankBSE -1.26 % management has assured the government that it is taking action against erring officials who are involved in irregularities post demonetisation.
The minister further said the Enforcement Directorate (ED) and the Central Bureau of Investigation (CBI) are keeping a watch on the activities on bankers, and the top management of banks has been advised to take action against delinquent officials.
---
&nbsp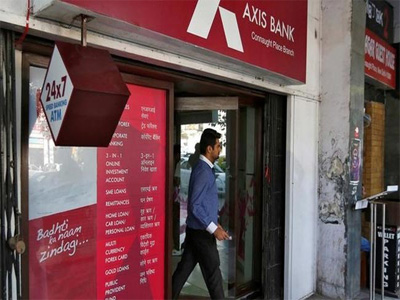 Hit by irregularities by some of its employees, Axis Bank said it has taken "unprecedented step" of temporarily suspending some of the suspicious accounts and has a rigorous compliance procedure.
The bank further said that it has already filed Suspicious Transaction Reports (STRs) with the Financial Intelligence Unit (FIU-IND) about the potentially suspect accounts which were later probed by investigative agencies.
---
&nbsp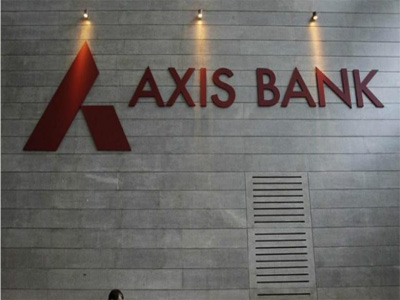 The Enforcement Directorate (ED) has registered a money laundering case in the alleged forging of a customer's identity to conduct huge illegal transactions in an Axis Bank branch in Noida for conversion of black funds into white post demonetization. The individual, identified as N Paswan, in his complaint filed with the police has claimed that his identity has been forged and a current and a savings account were opened in his name in the said branch which were allegedly used to launder crores of rupees post demonetization.
---
&nbsp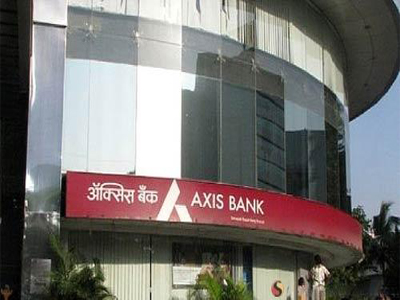 The income tax department has raided the Noida branch of Axis Bank on Thursday, according to an alert from ANI.
ANI also reported that the I-T department found 20 fake accounts in the bank branch with Rs 60 crore deposited in them.
---
&nbsp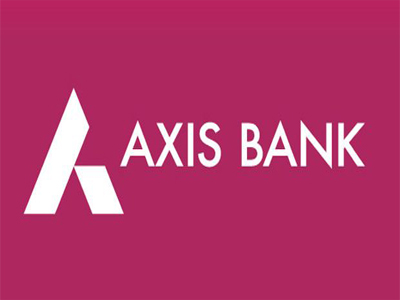 Axis Bank, India's top importer of gold, has suspended the bank accounts of some bullion dealers and jewellers after two of its executives at a branch were arrested over alleged money laundering.
The move is likely to curtail imports by the world's second-biggest gold consumer this month and could weigh on global prices already near their lowest level in ten months.
---