Monetization of NHAI's fourth TOT bundle faces legacy issues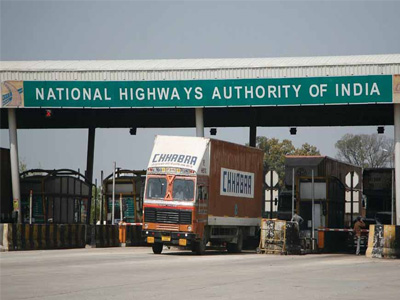 The National Highways Authority of India (NHAI) is in dire need of funds for expanding the road network. Towards this end, the nodal government agency has put the fourth bundle of toll projects on the block, inviting bids under the TOT (toll-operate-transfer) model.
However, here's why analysts and industry experts are sceptical about garnering any premium bids for this bundle.
What's glaring is that 35% of the toll collections over the 401km and seven highway stretches in TOT-IV accrues from the Pimpalgaon-Nashik-Gonde stretch in Maharashtra. This stretch has had a history of political agitations that disrupted toll collections.
In fact, after constructing the road, the earlier concessionaire, Larsen and Toubro Ltd, terminated the agreement with NHAI, which continues to manage the asset.
Such legacy issues could be a stumbling block in NHAI's monetization plan. Besides, its plans have not met with sustained success in the past.
"Although TOT-I received an overwhelming response with the highest bid (Macquarie) at a 55% premium to NHAI's estimated value, the response to the TOT-II bundle was tepid with the H1 bid at a 14% discount to the estimated value," analysts at SBICAP Securities Ltd wrote in a note. Analysts believe lower toll collection prospects for the second bundle was the reason for lack of investor interest, with NHAI eventually annulling the bids.
Meanwhile, the bidding window for TOT-III was extended to 31 October, raising concerns that perhaps the response to this bundle was also tepid. TOT-IV is likely to close bids by January. Also, right now, the appetite among lenders for infrastructure projects is low. "The current economic slowdown and funding constraints faced by infrastructure projects could be key deterrents," explained the SBICAP report.Of course, TOT projects where the revenue forecast hinges on historic data, are better off than the BOT (build-operate-transfer) model, where the estimates are set on new stretches of roads.
That said, NHAI's borrowing programme is on track. Rajeshwar Burla, vice president and associate head (corporate ratings) at Icra Ltd, said: "The budgetary allocation in the last two budgets was lower than required, thereby necessitating dependence on other funding avenues. Success of these two bundles are critical as it would garner around ₹9,000 crore."