Honda Aviator Deluxe Image Gallery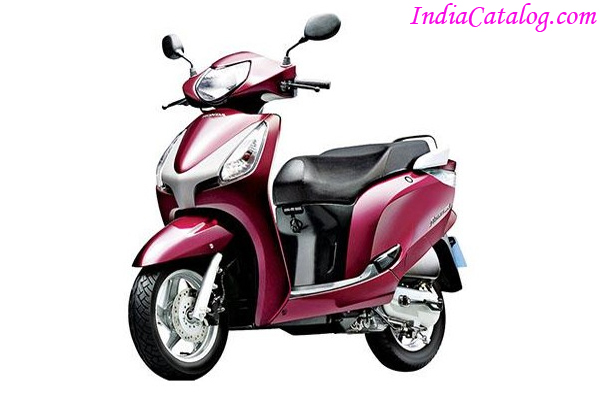 Honda's Aviator range of scooters has been some of the most successful vehicles in the Indian two-wheeler market.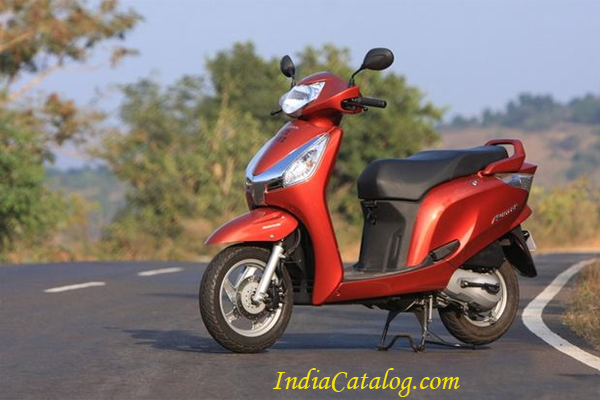 This is the latest in the Aviator series that has many other added advantages over its previous versions.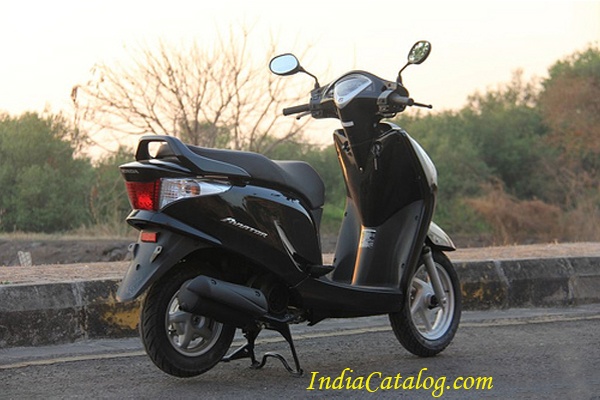 Honda's new scooter comes with complete new looks and various exciting features for making it stand apart in the competition.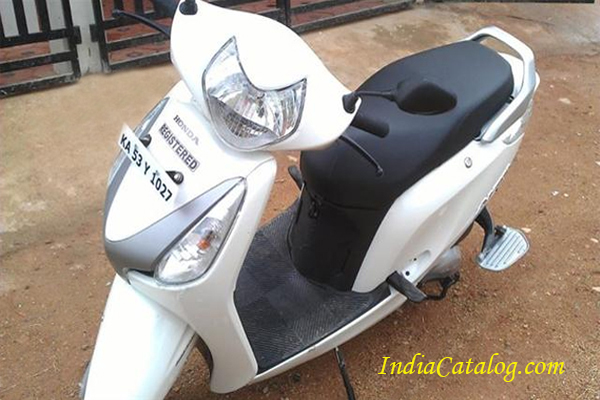 The Aviator deluxe is equipped with a 109cc 4-stroke single cylinder, air-cooled OHC engine ensuring a sleek and smooth performance.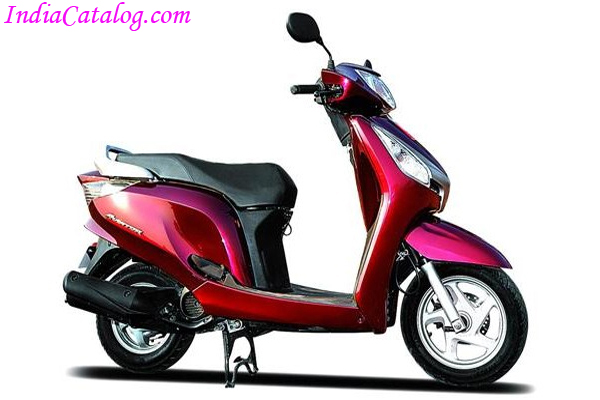 The electronic specification of the engine is 12V-3Ah which has a capacity of supporting a single cylinder.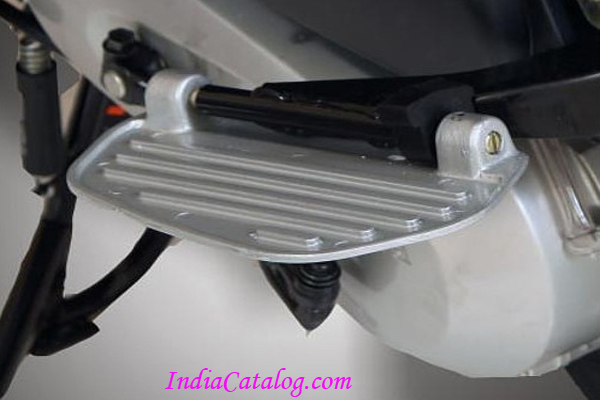 This stylishly developed scooter has a peak power of 8BHP at the rate of 7500RPM and is capable of generating a torque of 8.77Nm at the rate of 5500RPM.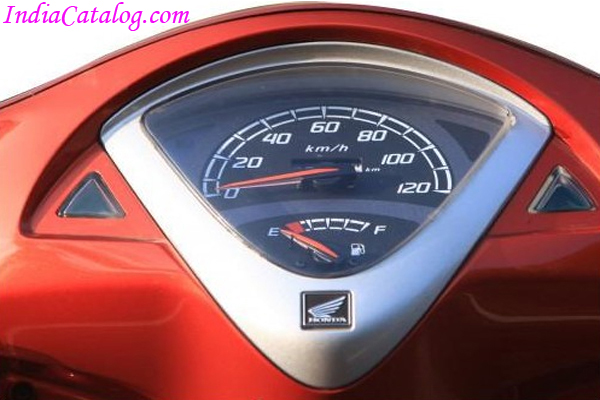 The Honda Aviator Deluxe has added various exciting features over its previous models such as the storage space under the seat can be felt much larger than the older versions of aviator, the two horizontal ends on the front are having vertically placed triangular blinkers, and the seat shape appears to be scooped diagonally in the deluxe version.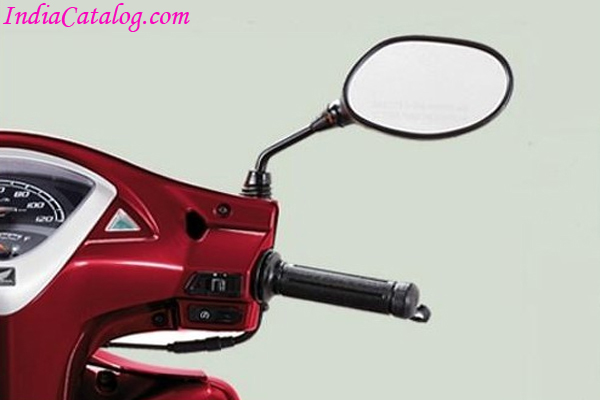 The upper crease area formed through the shape starts from the footboard end and runs across the scooter rear right till the rear blinkers, and the multi focal head lamp comes with 35/35W of power.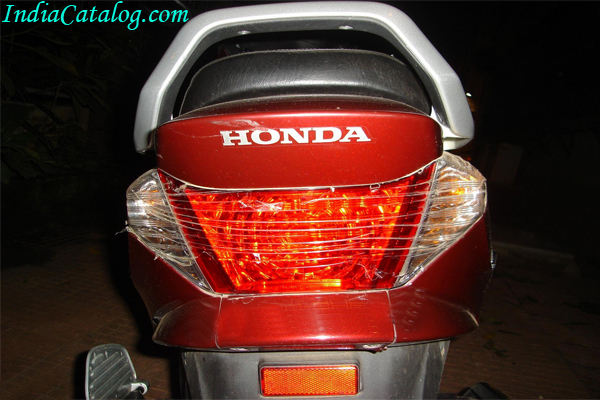 The suspension in the deluxe version is also a major contributing factor to its uniqueness. The latest twin suspensions in the Aviator Deluxe provide an enhanced quality ride and better controlling features.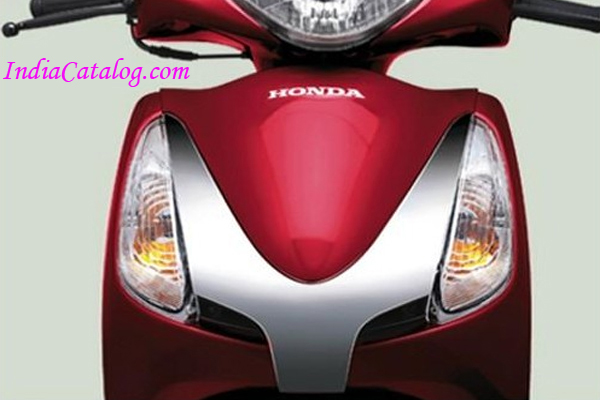 The ground clearance measures 145mm and the machine boasts of a fuel tank capacity of 6 liters.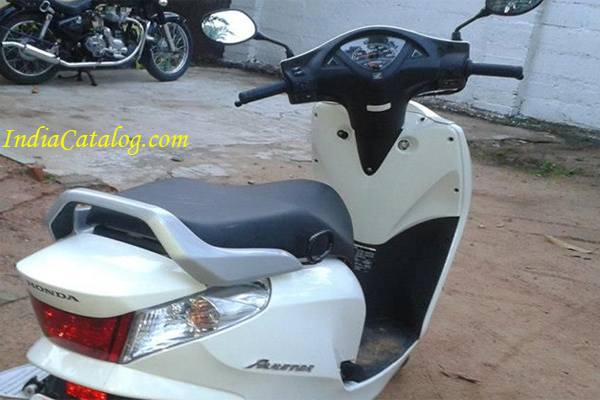 The Honda Aviator Deluxe has pretty much the same behavior as its predecessors in terms of fuel efficiency, pick-up, and noise.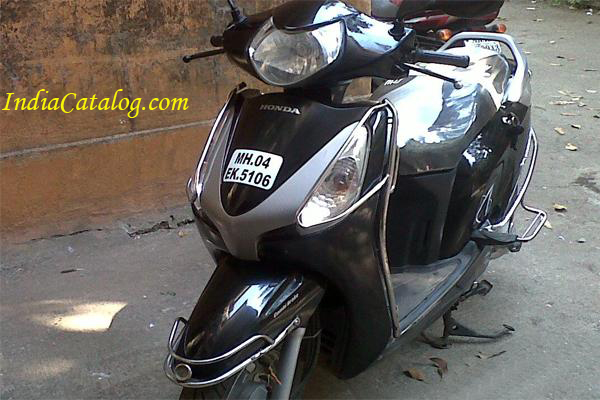 The Deluxe variant has a height of 1162mm, length of 1802mm, and a width of 707mm.
Previous
Next