&nbsp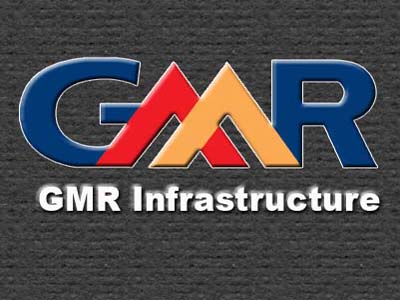 The GMR Group and Tata Realty will not bid for the Navi Mumbai airport project, citing "onerous" bid conditions, among other reasons. "We are not bidding on account of project implementation and execution challenges as well as onerous timelines and bid conditions," a GMR Group spokesperson said.
This means there will be only two companies — GVK-led Mumbai International Airport (MIAL) and Hiranandani Developers-Zurich Airport consortium — in the race for the Rs 16,000-crore project.
---
&nbsp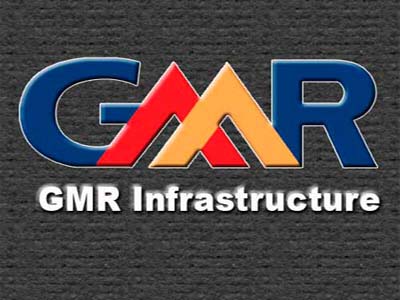 GMR Infrastructure is likely to revise its plans to auction the 2 million sq ft of mall space it has at New Delhi's Indira Gandhi International Airport as potential bidders have expressed reservations to certain clauses relating to tenure of the lease hold, people familiar with the developments told FE. Sources said that GMR Infra is now likely to develop an office complex or a hotel on the plot.
---
&nbsp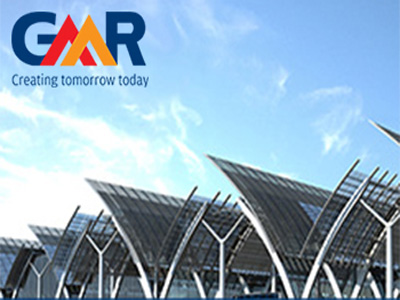 GMR Male International Airport Limited (GMIAL), a subsidiary of GMR Infrastructure Limited, said in a statement on Thursday that it has been awarded compensation of nearly $270 million by a three-member international arbitral tribunal.
The compensation covers the debt, equity invested in the project along with a return of 17% and also termination payments and legal costs. The compensation is net of taxes that GMIAL may be required to pay in the Maldives, it said.
---
&nbsp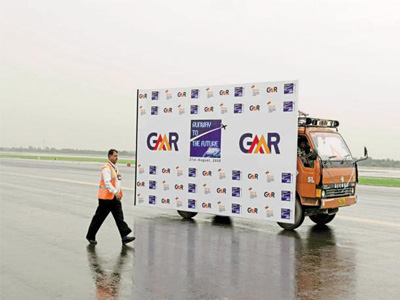 Mumbai/New Delhi: Infrastructure conglomerate GMR Group has initiated discussions with SembCorp Industries Ltd of Singapore and US-based Lone Star Funds for selling a significant stake in GMR Chhattisgarh Energy Ltd (GCEL), a 100% subsidiary of GMR Energy Ltd (GEL), three people familiar with the matter said. The move is part of the group's efforts to bring down its debt that stood at Rs43,400 crore at the end of September.
---
&nbsp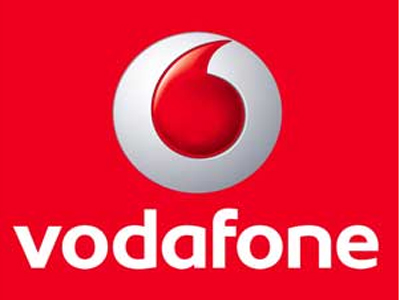 India's second-largest telco Vodafone has announced its partnership with infrastructure firm GMR to create the country's largest Wi-Fi hotspot at the Delhi international airport.
In a recent announcement made on Tuesday, the Vodafone said that high-speed Wi-Fi services will be made available at both terminals of the Indira Gandhi International (IGI) Airport in Delhi.
---
&nbsp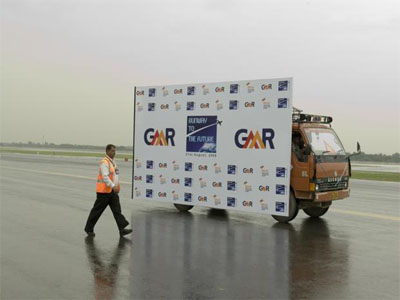 Diversified group GMR on Wednesday said it plans to spend $700 million on airport projects in Cebu, the Philippines and Goa in a little over three years.
Currently, GMR is operating airports in the national capital, Hyderabad and Cebu under different public private partnerships.
---
&nbsp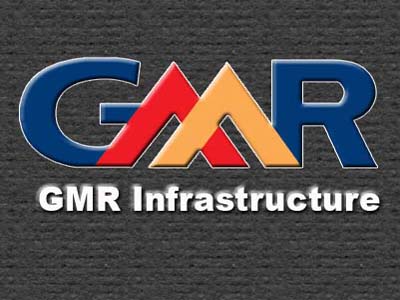 GMR group, which runs Delhi and Hyderabad airports, has won the bid to develop and operate the Rs 3,000-crore Mopa airport in Goa on a public private partnership basis with the state government.
The GMR group, which is nearing completion in building the eighth largest airport terminal in the world in Delhi, with a floor space of 5.4 million sq ft, agreed to share 36.99% of the airport's gross revenue with the Goa government.
---
&nbsp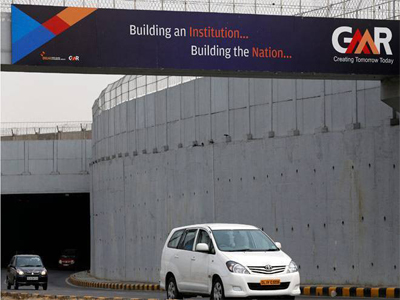 GMR Energy today announced stake sale in two of its transmission projects to Adani Transmission for equity consideration of Rs 100 crore.
"GMR Energy (GEL), a subsidiary of GMR Infrastructure (GIL), has entered into definitive agreements with Adani Transmission (ATL) wherein GEL has agreed to transfer the interest in its transmission projects – Maru Transmission Services (MTSL) and Aravali Transmission Services (ATSL) – to ATL," GMR said in a BSE filing.
---
&nbsp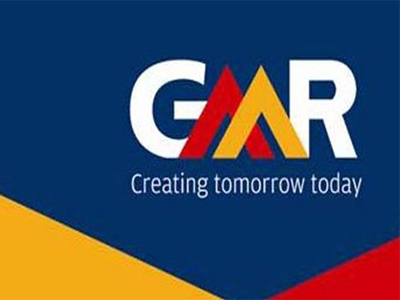 GMR Infrastructure today denied selling controlling stake in Hyderabad Airport but added that it is exploring opportunities to raise funds.
"We completely deny sale of controlling stake in Hyderabad Airport..We wish to submit that GMR Group has been continuously exploring opportunities to raise necessary funds for the group," GMR Infrastructure said in a clarification to the BSE.
---
&nbsp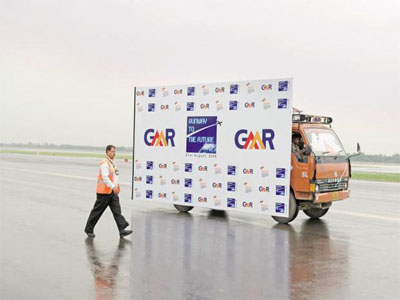 Shares of GMR Infrastructure were up nearly 3% at Rs 11.85 on the Bombay Stock Exchange after the company said that a consortium led by the company has won the 221 KM Eastern Dedicated Freight Corridor project.
The consortium has been issued a Letter of Award for the railway project at a cost of Rs 2280.70 crore on engineering, procurement and construction basis, the company said in a release.
---