&nbsp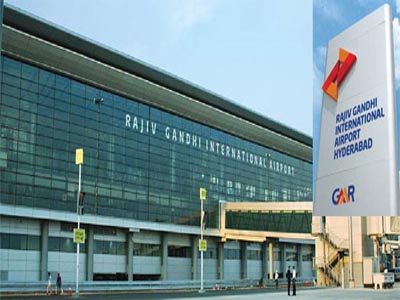 HYDERABAD: GMR Hyderabad International Airport has announced raising $350 million, or about Rs 2,276 crore, in the international bond market, reflecting the third consecutive US dollar bond offering by GMR Group.
GMR Hyderabad International Airport (GHIAL), a subsidiary of GMR Airports and step down subsidiary of GMR Infrastructure, in a statement on Friday said it plans to entirely refinance the outstanding rupee term loans and external commercial borrowings, apart from deploying them towards partial funding of proposed capital expenditure.
---
&nbsp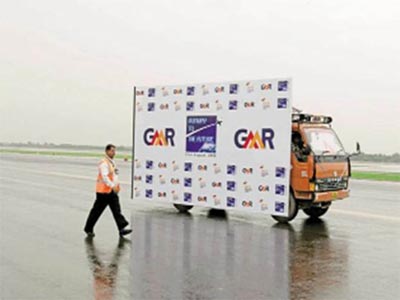 GMR Hyderabad International Airport (GHIAL) will commence roadshows for its $300-350 million dollar bond issue beginning Wednesday in New York, London, Hong Kong and Singapore, sources aware of the matter have confirmed with FE.
"It will be a 144A issue and the tenure of the bond is likely to be 10 years. The issue will be a high yield," a banker aware of the deal said. A 144A issue is a deal in which US investors can also take part.
---
&nbsp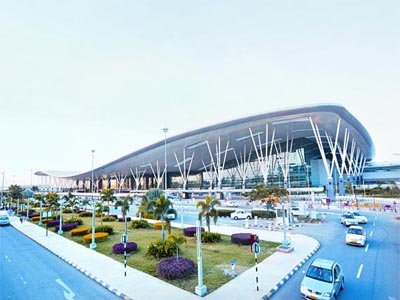 GMR Group, which operates three airports in India and abroad, is eyeing projects in South East Asia, East Asia and Eastern European countries besides looking for operations and maintenance of Jaipur and Ahmedabad aerodromes.
"Airport business, going forward, can be a significant growth engine for the group. In line with our growth strategy, the Group is actively pursuing suitable airport opportunities in India as well as globally," GMR said in its latest annual report.
---
&nbsp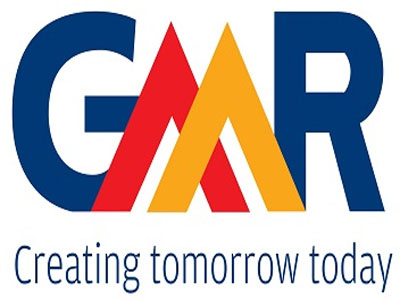 After a game of patience, GMR Infrastructure Ltd's sustained focus on airports is slowly paying off. Return on investments in airports' development and maintenance is improving, as regulations are being eased and traffic at key airports is rising.
On Tuesday, the company detailed its expansion plans for its prized asset, Delhi International Airport (Pvt.) Ltd (DIAL), where it leads the consortium. A 60% increase in capacity for passenger traffic and increase in cargo handling infrastructure, besides world-class facilities, will be done in three phases over a decade. Although this would imply cost increases in the near term, it would gradually ramp-up revenue and profit. In fact, June quarter passenger traffic at Delhi airport grew by 14%.
---
&nbsp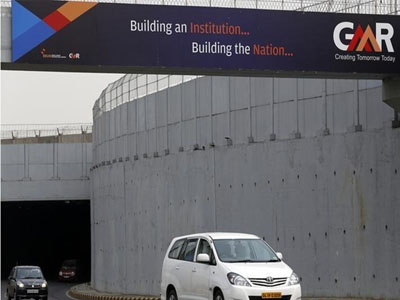 The GMR Group, which owns a 220 MW gas based power plant in Andhra Pradesh's Kakinada, will sell its barge-mounted power plant to a buyer for $63 million. According to a regulatory filing, the infrastructure major has said that GMR Energy Ltd (GEL) will enter into a definitive agreement with the buyer soon. The filing, however, did not reveal the buyer's name. "GEL has entered into a memorandum of undertaking with an external party for sale of its 220 mw gas based power plant for a consideration of $6.3 crore and is in the process of entering into a definitive agreement and conclude the sale," the filing said.
---
&nbsp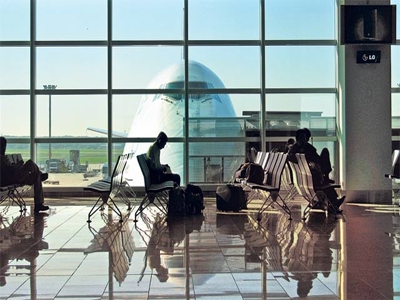 GMR Goa International Airports Limited (GGIAL), a subsidiary of GMR Airports Limited, on Monday announced that it has successfully executed debt facility agreement for the development of Greenfield airport at Mopa.
GMR Airports Ltd had won the bid to develop and operate the Greenfield airport at Mopa in North Goa last year and the concession agreement was signed on 8, November 2016.
---
&nbsp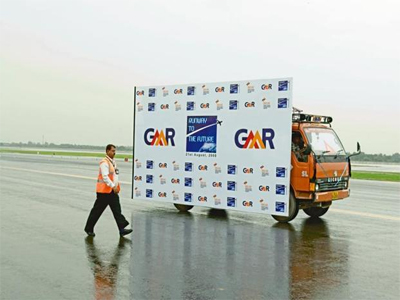 The GMR group is planning to bid for expansion and modernisation of existing airports in Serbia and Jamaica, as it aims to double airports to 10 under management over the next few years.
"We are looking for opportunities both in India and abroad. We have qualified to bid for Belgrade (Serbia) and Kingston (Jamaica) airports," said Sidharth Kapur, president, GMR airports on Tuesday.
---
&nbsp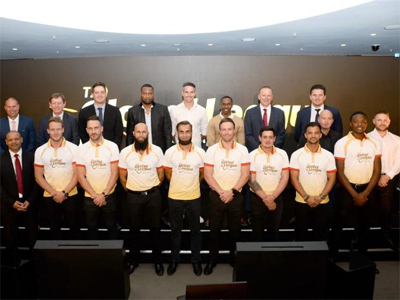 Shah Rukh Khan and GMR have acquired teams in the T20 Global League recently launched by Cricket South Africa (CSA). They are also promoters of franchises in the Indian Premier League (IPL) since its inception 10 years back. While SRK will own the franchise from Cape Town, Johannesburg will be the hometown for the GMR-promoted team. SRK co-owns the Kolkata Knight Riders (KKR) franchise and GMR owns the Delhi Daredevils franchise in the IPL.
A total of eight teams have been announced with promoters from India, Pakistan and Dubai among other nations. The tournament will be played in November this year with the final to be held on December 16.
---
&nbsp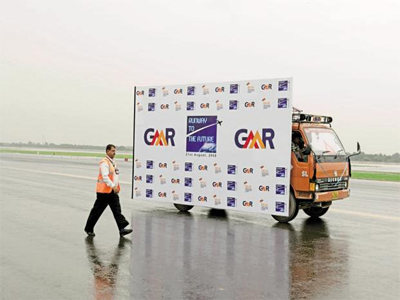 GMR group has won the bid to develop and operate a greenfield airport in Greece giving a boost to its aviation business.
GMR has partnered Greek company GEK Terna to develop the airport at Heraklion on island of Crete. This will be the group's second overseas project (GMR runs Mactan Cebu project in Philippines. Earlier it ran airports in Turkey and Maldives) and the award win comes close on heels of a revival in its airport business.
---
&nbsp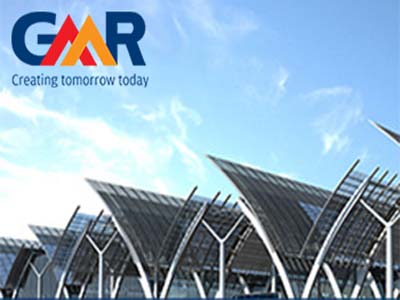 EW DELHI: GMR Infrastructure today said its subsidiary GMR Airports has been selected to develop, operate and manage the new international airport in Heraklion, Crete island of Greece, in partnership with Greek infrastructure major TERNA SA.
"GMR Airports will be the designated airport operator in the consortium for this project. Greece is a major international tourist destination, with 24 million tourists per annum," GMR Infrastructure said in a BSE filing.
---