Ashok Leyland Limited Related news
&nbsp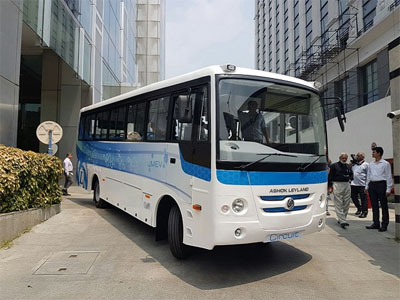 Ashok Leyland has partnered with IIT Madras to carry out research and development (R&D) activities for strengthening battery engineering and related sub-parts, especially for electric vehicles. IIT Madras is the first institution to set up such an initiative to develop the electric mobility ecosystem in India with industry participation.
Ashok Leyland will sponsor the Centre of Battery Engineering (CoBE) at IIT Madras.
---
&nbsp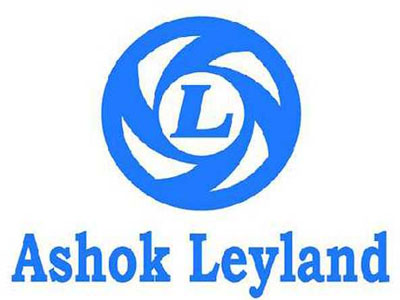 Commercial vehicle maker Ashok Leyland is looking at after-market business to boost its revenues and expects the segment to contribute over Rs 1,000 crore to its topline in the next three years.
In line with this vision, the company on Thursday announced launching digital initiatives which will help the vehicle owners to keep better control of their fleet.
---
&nbsp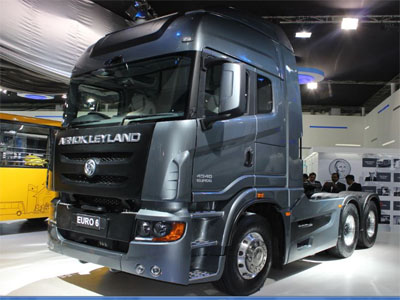 MUMBAI: Ashok Leyland is scouting for a battery maker to power its expansion into the electric vehicles space, encouraged by the government push to less-polluting mass mobility systems. The Chennai-based company has budgeted Rs 120 crore to develop almost half a dozen electric solutions.
The power ministry has the vision to put 18,000-20,000 of such buses on Indian roads by end of this decade. Storage solutions, essentially rechargeable batteries, are crucial in the development of electric vehicles.
---
&nbsp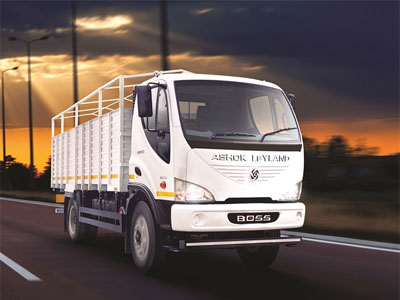 Commercial Vehicle major Ashok Leyland has posted a growth of 14.2 per cent in total sales by selling 11,981 units during the month of July 2017, as compared to 10,492 units during July 2016.
The Medium and Heavy Commercial Vehicle (M&HCV) sales grew 10.3 per cent in July 2017 with 9026 units sold as against 8182 units during July 2016.
---
&nbsp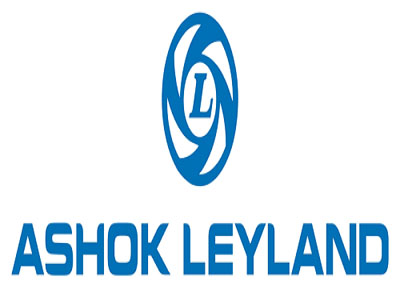 The 9% drop in Ashok Leyland Ltd's June quarter truck sales may have been partly due to BS-IV transition and goods and services tax (GST) implementation issues.
This was also very untimely in that the regulatory changes came amid rising costs that accelerated at a faster pace than sales growth. Obviously, it dented the June quarter's profitability severely.
---
&nbsp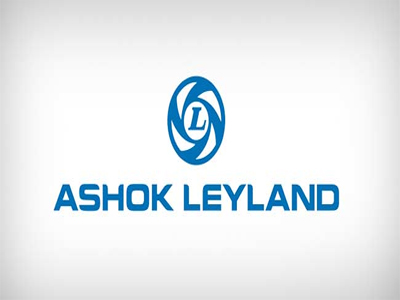 Hinduja flagship firm Ashok Leyland today reported a standalone net profit of Rs 111.23 crore for the first quarter ended June 30, 2017. The commercial vehicles maker had reported a net profit at Rs 290.78 crore in the April-June quarter of the previous fiscal, Ashok Leyland said in a BSE filing. The company said the results of the quarter are not comparable as it includes the financials of Hinduja Foundries Ltd, which was merged with it effective October 1, 2016. Ashok Leyland said the profitability of the quarter was lower primarily because of a richer mix and exchange gain on swap contracts in the first quarter of last year.
---
&nbsp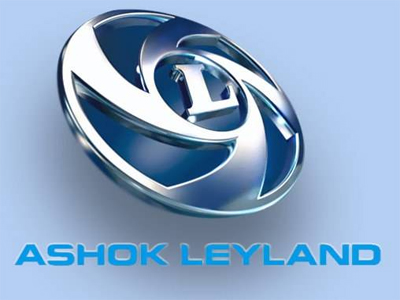 Ashok Leyland, the flagship of the Hinduja Group, has formed of a strategic alliance with SUN Mobility, promoted by Chetan Maini, founder of Reva, and Uday Khemka, Vice Chairman of SUN Group.
This would be a key driver for Ashok Leyland to achieve its target of clocking 10-15 per cent of its total volumes from electric mobility solutions by 2020, said Vinod K Dasari, managing director, Ashok Leyland.
---
&nbsp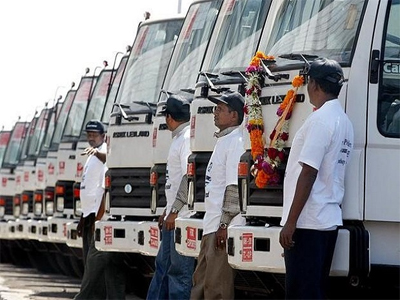 Ashok Leyland has reported a six per cent growth in Medium and Heavy Commercial Vehicle (M&HCV) sales in June.The company sold 9,202 units of M&HCV in June 2017 against 8,685 units in the year-ago period. The company's Light Commercial Vehicles (LCV) sale grew 29 per cent to 3,128 units from 2,423 units in the corresponding month in 2016.
Total sales of the company rose by 11 per cent in June to 12,330 units from 11,108 units in the same month a year ago.
---
&nbsp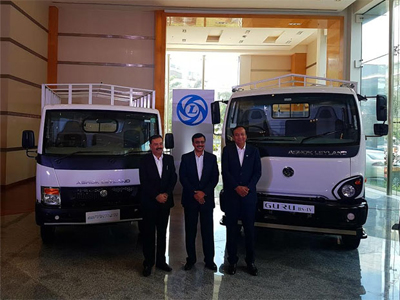 Commercial vehicle major Ashok Leyland chairman Dheeraj G Hinduja said the company will continue to provide thrust to the core business of commercial vehicles and build a portfolio of profitable segments.
Hinduja said the company performance was "remarkable" last year and this was achieved in a year when the overall industry sales volume was static, and demonetisation and implementation of BS-IV emission norms had dampening effects on sales volume growth.
---
&nbsp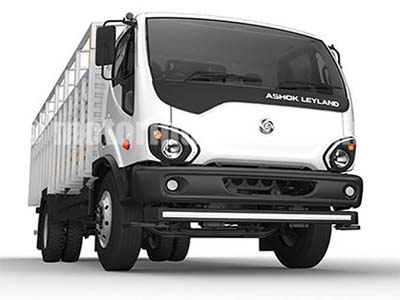 Ashok Leyland moved higher by 2% to Rs 95.55, recovering 2.6% from early morning lows of Rs 93.10, after a huge block deal executed on the counter on BSE.
At 09:21 am; around 10.98 million equity shares representing 0.46% of total equity of Ashok Leyland have changed hand on the BSE in a single block deal, the exchange data shows.
---