Ashok Leyland Limited Related news
&nbsp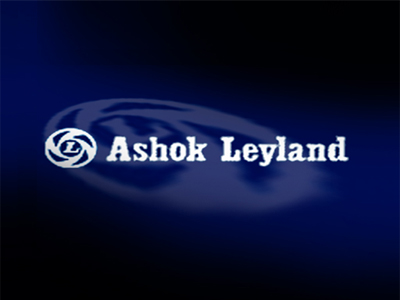 After exiting the Light Commercial Vehicle (LCV) joint venture it had with Nissan in September last year, Ashok Leyland on Wednesday launched a newly modified LCV, 'Partner', and an Intermediate Commercial vehicle (ICV), 'Guru'.
The company has developed both the cabin and powertrain for Partner, Vinod K Dasari, managing director, Ashok Leyland said.
---
&nbsp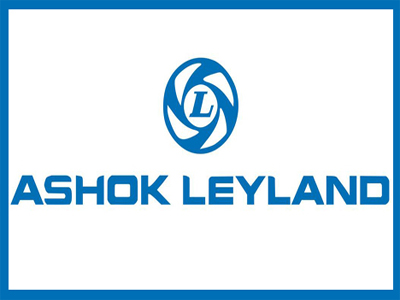 DUBAI: Hinduja Group flagship Ashok Leyland has launched Oyster staff bus in Saudi Arabia, the third product from India's second largest commercial vehicle manufacturer in the kingdom in six months.
The automaker had launched Falcon 66 seats and 56s school bus in July, Oyster midi-41 seater school bus in November and now come up with Oyster 33 seater staff variant.
---
&nbsp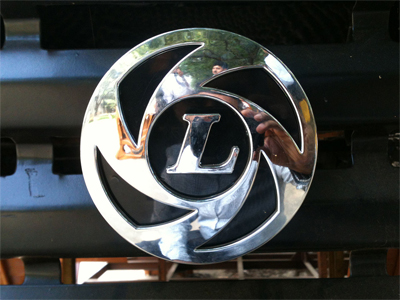 Ashok Leyland Ltd, the country's second-largest commercial vehicle manufacturer, is expecting the fourth quarter to see good growth numbers while the current quarter growth could be tepid, owing to the government's demonetisation move and other issues, according to a senior management official.
The demonetisation impact will go off and the Euro IV pre-buy is expected to start in the fourth quarter, which would help good growth, said Gopal Mahadevan, chief financial officer of Ashok Leyland. He was speaking on the sidelines of the Tamil Nadu Finance Conclave organised by Confederation of Indian Industry (CII).
---
&nbsp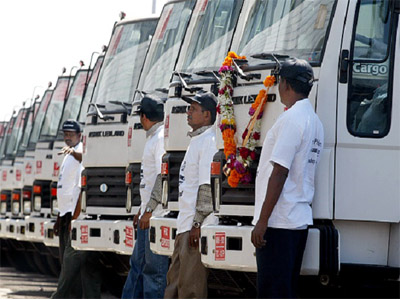 Ashok Leyland's Pantnagar facility has been conferred with a global award for implementation of total quality management, thereby making it the first commercial vehicle (CV) manufacturer from outside Japan to have won the Deming Prize.
The global award is the oldest and most recognised quality award in the world and is conferred upon companies with established processes of management for business operations.
---
&nbsp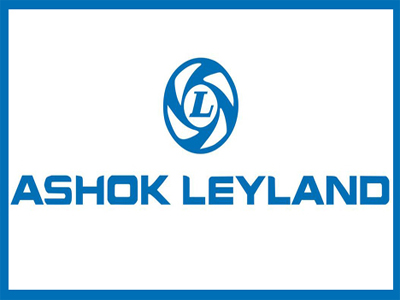 Ashok Leyland Limited has reported a 71 per cent jump in net profit at Rs 294.41 crore during the September quarter in the current financial year as against Rs 172.20 crore in the corresponding period last year.
The company, which had reported an impairment loss of Rs 157 crore in the second quarter of 2015 owing to its investments in joint ventures and subsidiaries, did not report any such loss during in the same period this year.
---
&nbsp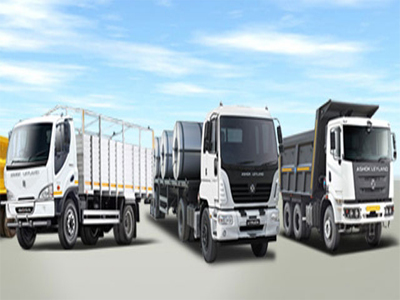 Ashok Leyland sold 28% more commercial vehicles in the month of October this year than it did in the same period last year.
Ashok Leyland sold 12,533 units of its commercial vehicles in the month, compared to 9,803 units sold last year.
---
&nbsp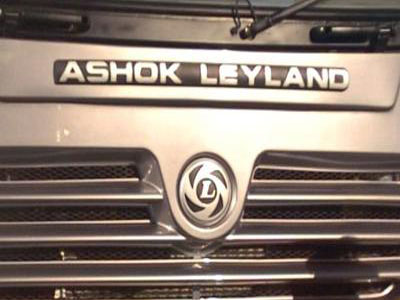 Ashok Leyland Ltd has bagged order worth $170 million (around Rs 1,140 crore) from the United Republic of Tanzania. The order includes supplying of vehicles, gensets, spares and equipment for development of workships, training modules and allied equipments to be fitted on ambulances.
Vinod K Dasari, managing director, Ashok Leyland commented that exports is an import part of Ashok Leyland's strategic intent to globalise its product portfolio and derisk itself from supplying only into India.
---
&nbsp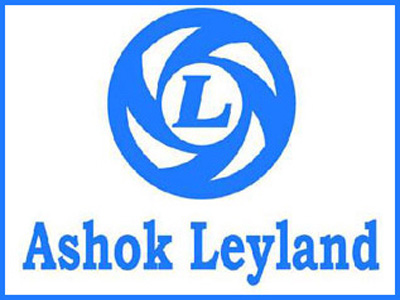 Commercial vehicle major Ashok Leyland on Monday launched 'Circuit' Series – first Electric Bus Made in India.
Designed and engineered in India, for India, by Indians – the 100 per cent electric bus is a zero-emission, non-polluting vehicle, created specifically for Indian roads and passenger conditions, the company said in a statement.
---
&nbsp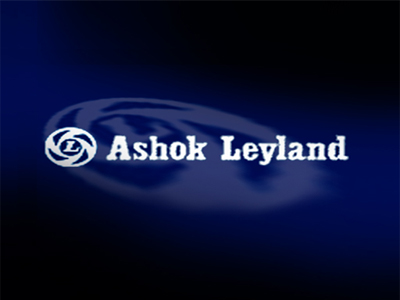 Hinduja group flagship Ashok Leyland expects its defence business to log four-fold jump in revenues at over Rs 2,000 crore in next five years as it gears up to provide an entire range of mobility solutions, including missile carrying vehicles, to the armed forces.
"In defence, we have got tremendous growth. We have won 13 out of the last 15 tenders..We are today a Rs 500 crore company in defence and in five years we should be well above Rs 2,000 crore," Ashok Leyland MD Vinod Dasari told PTI.
---
&nbsp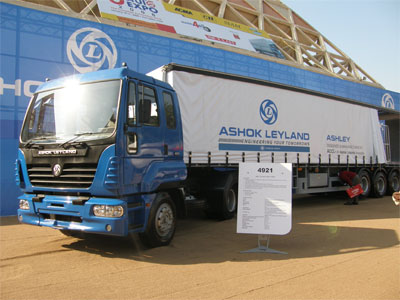 Commercial vehicle (CV) makers Tata Motors and Ashok Leyland have seen a sharp rise in bus orders from state transport undertakings (STUs). The two firms have together bagged orders for 8,600 buses worth about Rs 1,500 crore in the first five months of the current financial year. Most of these orders will be executed during the current financial year. STUs account for bulk of bus purchases in the country.
---