Ashok Leyland Limited Related news
&nbsp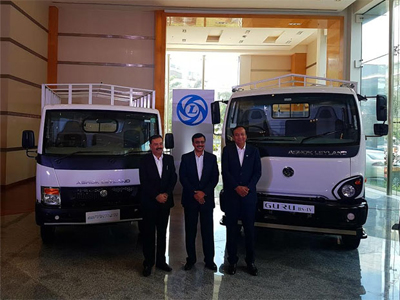 Commercial vehicle major Ashok Leyland chairman Dheeraj G Hinduja said the company will continue to provide thrust to the core business of commercial vehicles and build a portfolio of profitable segments.
Hinduja said the company performance was "remarkable" last year and this was achieved in a year when the overall industry sales volume was static, and demonetisation and implementation of BS-IV emission norms had dampening effects on sales volume growth.
---
&nbsp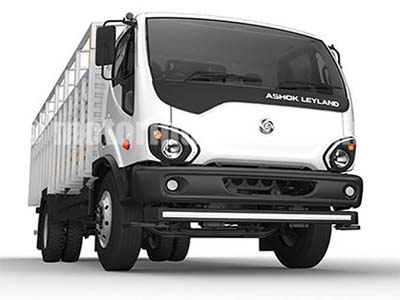 Ashok Leyland moved higher by 2% to Rs 95.55, recovering 2.6% from early morning lows of Rs 93.10, after a huge block deal executed on the counter on BSE.
At 09:21 am; around 10.98 million equity shares representing 0.46% of total equity of Ashok Leyland have changed hand on the BSE in a single block deal, the exchange data shows.
---
&nbsp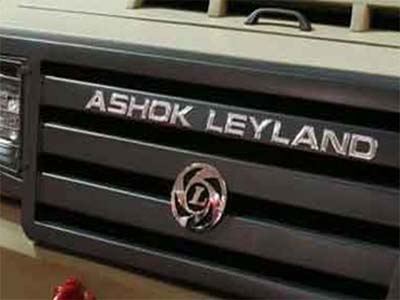 Commercial vehicle major Ashok Leyland (ALL) said that it has got three-pronged approach for increasing electric buses market in India, which includes European technology and battery swapping technology.
ALL's Managing Director Vinod K Dasari said the company is bullish on the electric vehicle segment. He noted that the government is keen to buy around 20,000-25,000 electric vehicles. Besides Tata Motors, competition would be from Chinese players like BYD and European companies.
---
&nbsp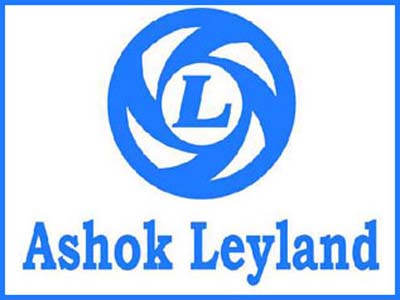 The country's second largest commercial vehicle manufacturer, Ashok Leyland on Thursday beat estimates by reporting a net profit of Rs476 crore during the January-March quarter against a net loss of Rs140 crore during the same period last year on the back of healthy demand for its products in the medium and heavy vehicles segment.
Due to higher demand for trucks and buses, net sales during the period increased 10.79% y-o-y to Rs6,617.89 crore.
---
&nbsp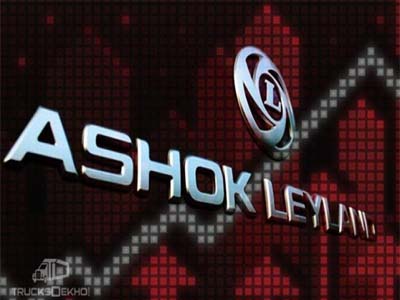 Ashok Leyland has unsold stock of more than 10,664 units of commercials vehicles compliant to BSIII emission norms, however the loss will not be as big as expected as the brand plans to upgrade the engines for aftermarket sales, the company MD told PTI. The engines of the vehicles will be fitted with with a new intelligent exhaust gas recirculation (iEGR) technology, so as to bring them up to Bharat Stage IV emission standards. The cost of fitting this new tech on the engines will be Rs 20,000.
---
&nbsp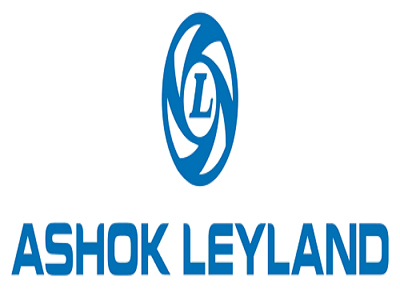 Ashok Leyland – the country's second-largest commercial vehicle manufacturer – has ended FY17 with a market share of 37.44% in the M&HCV segment, the highest since 2001 when the company had reported a market share of 38%.During FY17, sales of heavy and medium vehicles increased 3% to 113,296 units despite the adverse impact of demonetisaton which pulled truck sales down for almost two months.
---
&nbsp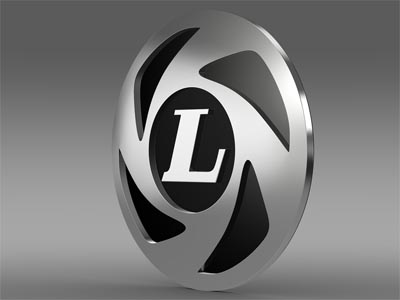 The Supreme Court's decision to disallow the sale and registration of BS-III vehicles from April 1 will not only impact auto makers but also other stakeholders, according to Vinod K Dasari, managing director of Ashok Leyland and president of Society of Indian Automobile Manufacturers (SIAM).
Dasari also said that companies will find ways and means to address the challenge, including looking at export markets and converting the vehicles to BS-IV. The latter could see the cost of the vehicles increase by 8-10 per cent.
---
&nbsp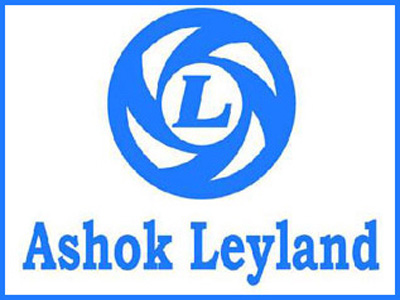 NEW DELHI: Hinduja group flagship Ashok Leyland is looking to strengthen presence in the country's logistics sector that is estimated to touch USD 370 billion by 2020.
The company is enhancing its range of fully built vehicles in order to tap the sector which is expected to grow at a CAGR of 16 per cent.
---
&nbsp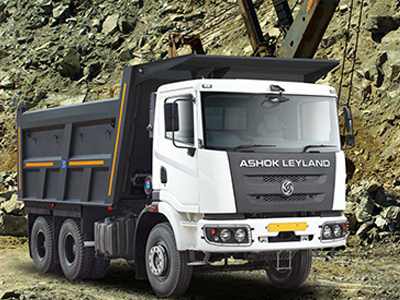 NEW DELHI: Hinduja Group flagship Ashok Leyland today reported a 4.93 per cent increase in total sales at 14,067 units in February.
The company had sold 13,406 units in the same month last year.
Sales of heavy and medium commercial vehicles grew by 4.88 per cent to 11,329 units last month as against 10,801 units in the year-ago period, the company said in a statement.
---
&nbsp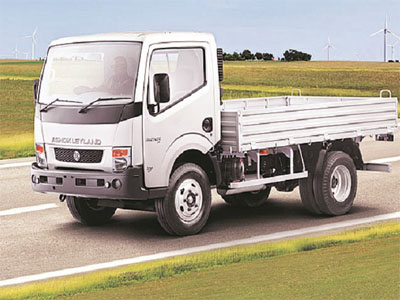 Hinduja Group flagship company and commercial vehicles major Ashok Leyland Ltd (ALL) is eyeing a one-third share of the intermediate commercial vehicles (ICV) market in the country within the next couple of years.
ALL, which is already in the process of expanding its international footprint through establishing manufacturing assembly sites, is also targeting one-third of its total volumes coming from foreign shores in the next five years.
---