Govt subsidies on oil & gas down 76% between 2014 and 2017, coal stable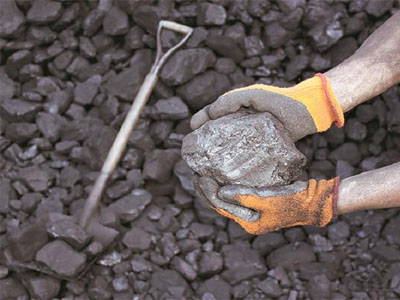 Indian government subsidies for fossil fuels, including oil and gas, have decreased by 76% over the three years to 2017, but subsidies for the coal industry have remained stable over the same period, a new study by think-tank International Institute for Sustainable Development (IISD), has found.
India, the world's second largest consumer of coal and the fourth largest emitter of carbon dioxide, accounts for 7% of global emissions and continues to subsidise the loss-making, polluting coal industry. Burning of fossil fuels, such as coal, is the largest source of greenhouse gas emissions warming up the planet.
Subsidies for oil and gas decreased from Rs 1.5 lakh crore ($21 billion) in 2014 to Rs 36,900 crore ($5.1 billion) in 2017, while coal subsidies increased by 2%, from Rs 15,650 crore ($2.20 billion) to Rs 15,900 crore ($2.23 billion), according to the December 2018 IISD study.
The biggest chunk of coal subsidies was on customs and excise duties, to reduce input costs for coal-fired power generation. In 2017, the coal industry received concessions worth Rs 7,523 crore ($1 billion) on customs duty on imports. The same year, the coal sector also received concessions on excise duty amounting to Rs 6,913 crore ($960 million). Together, these formed 91% (Rs 14,436 crore) of coal subsidies in 2017, said the IISD study.
India's demand for coal in financial year (FY) 2017-18 was 908 million tonnes (MT), but domestic production, at only 676 MT, fell short by 34%, according to the ministry of coal.
Despite these concessions and high demand, investors have seen their holdings in key Indian coal-mining and coal-based power companies underperform the Bombay Stock Exchange's Sensex by an average of 10% a year since 2013, costing Rs 25,000 crore ($3.5 billion) in forgone returns, according to a December study by the non-governmental environmental organisation Greenpeace.
Government policies on coal subsidies saw major changes in 2017, with the introduction of the goods and services tax (GST), a unified tax which subsumed several indirect taxes, including customs and excise duties. The net value of coal subsidies, however, was unlikely to reduce significantly in 2018, said the IISD report.
While abolishing concessional custom duty rates increased the price of coal imports in 2018, the introduction of a new concession of 5% on the sales tax rate for coal under the GST nearly offset the difference, said the report.
The concession under GST provided subsidies to coal worth Rs 12,122 crore ($1.7 billion) in 2018--84% of the subsidies received by coal in 2017 under former customs and excise duty rates, as per the IISD study. While this represents a decrease, it reflects only a part of the actual subsidies received by the coal industry.