&nbsp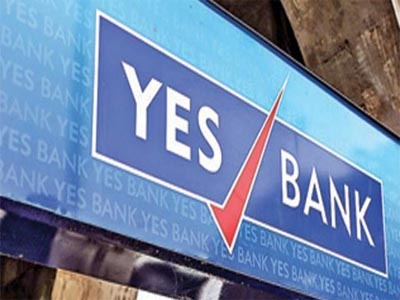 MUMBAI: Midsize private sector lender Yes Bank today claimed that its credit card portfolio has grown to over Rs 250 crore with 2 lakh customers within one year of entering the segment.
"We are running ahead of time in achieving milestones which we had set for ourselves. Our focus is on building the user-base right now and we have 2 lakh cards now," its retail head Pralay Mondal told reporters here.
---
&nbsp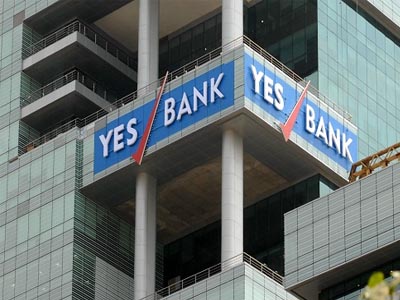 Private lender YES Bank has gone in for "rationalisation" of workforce to address certain "redundancies", the company has said.
According to reports, the bank has reduced its workforce by nearly 2,500 on account of digitisation and automation.
---
&nbsp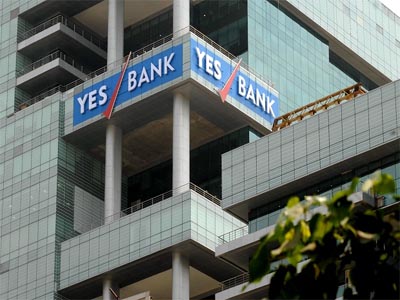 Yes Bank hit a new high of Rs 383, up 2% on BSE in early morning trade after the stock turned ex-stock split in the ratio of 1:5 with effect from today.
The board of Yes Bank on July 26, 2017 had approved stock split in the ratio of 5 for 1, i.e. sub-division of 1 equity share of face value of Rs 10 each fully paid up into 5 equity shares of Rs 2 each fully paid up.
---
&nbsp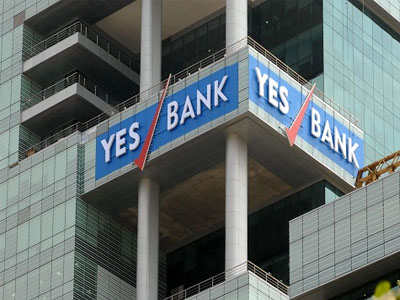 YES Bank has cut saving bank interest rate by 100 basis points (one per cent) to five per cent for account balances with less than Rs 1 lakh. For balances of Rs 1 crore and above, the new rate will be 6.25 per cent, down from 6.5 per cent. The new rates on balances in savings deposits would be effective from September 1, 2017, it said in a statement.
The bank has kept interest rates of 6 per cent unchanged for deposits of over Rs 1 lakh and less than Rs 1 crore.
---
&nbsp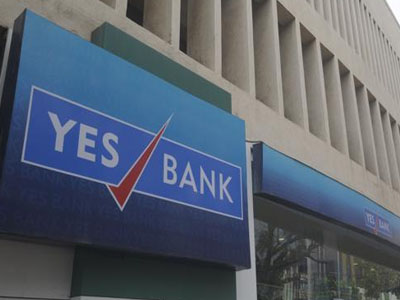 Sudharshan Sukhani of s2analytics.com advises the investors to stay invested in the Yes Bank stock. One of the best technical analysts in the country, Sukhani advised the investors to hold on to bluechip companies without getting nervous. In conversation with CNBC TV-18, the expert believed that, this is a long term bull market, and there is still a lot of opportunity in the Yes Bank stock for the net 2-3 years. He said that the prices will be volatile in the short term, and it must not unsettle the investors. On the back of excellent first quarter results announced by the company, the shares of the bank were trading at all time high levels.
---
&nbsp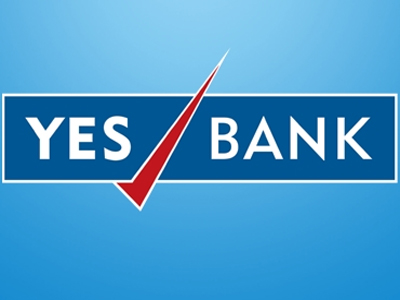 YES Bank moved higher to its record high of Rs 1,717, up 6% on BSE after the bank reported a better than expected year on year (Y-o-Y) jump of 32% in net profit at Rs 966 crore in the June quarter (Q1FY18). The bank had reported Rs 732 crore net profit in the same quarter an year ago.
Net interest income (interest earned minus interest expended) rose 44% Y-o-Y to Rs 1,809 crore from Rs 1,256 crore in the corresponding quarter of previous fiscal year.
---
&nbsp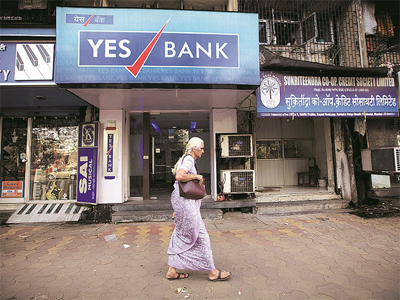 India's largest Private Sector Bank (PSB) YES Bank on Friday announced its tie-up with Overseas Private Investment Corporation (OPIC), the US Government's Development Finance Institution, and Wells Fargo on an agreement to increase lending to small and medium enterprises (SMEs) in India.
Under the agreement, OPIC will provide $75 million in financing and up to $75 million in syndicated financing jointly arranged by Wells Fargo Bank and OPIC to YES Bank.
---
&nbsp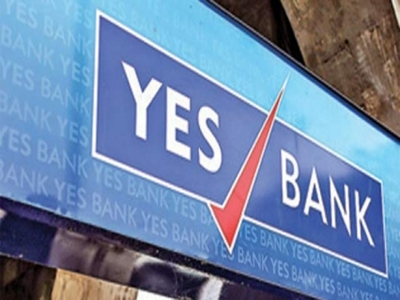 Bengaluru: Financial technology start-up Lendingkart Group has raised a debt of Rs50 crore from Yes Bank Ltd in a move that could see the company gradually shift to banks for loans as against non-banking financial companies (NBFCs), who lend at a higher rate.
Lendingkart Group includes Lendingkart Technologies Pvt. Ltd that has built the technology software for credit risk analysis, and an NBFC, Lendingkart Finance Ltd, that underwrites the loans. The funds from Yes Bank were raised by Lendingkart Finance Ltd.
---
&nbsp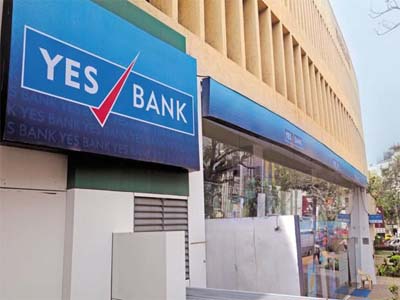 Private sector lender Yes Bank today said it has received shareholder nod to raise Rs 20,000 crore in debt instruments through various routes. "The shareholders approved through special resolution the proposal to borrow/raise funds in Indian/foreign currency by the issue of debt securities including but not limited to non-convertible debentures, medium term notes and bonds up to a total amount of Rs 20,000 crore," it said.
---
&nbsp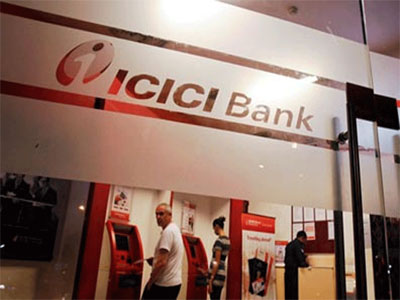 Private sector lenders might have substantially under-reported their bad loans, the ensuing provisions and their impact on net profit in FY16, disclosures mandated by the Reserve Bank of India (RBI) revealed. YES Bank, for instance, on Friday said it had under-reported gross non-performing assets (NPAs) to the tune of `4,177 crore in FY16. According to its FY17 annual report, while the bank had reported gross NPAs of Rs 749 crore in FY16, the RBI supervision found the gross NPAs to be at `4,926 crore in the same period.
---