LIC s gross NPAs rise to 6.23% in FY18, cover for bad loans improves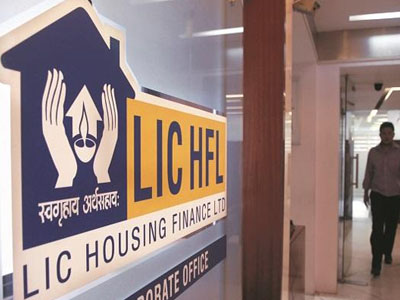 State-owned insurance behemoth Life Insurance Corporation of India (LIC) posted a jump in gross non-performing assets (NPAs) at 6.23 per cent in FY18 over 4.73 per cent in the previous financial year. However, it made higher provisions for bad loans, leading to a marginal decline its net NPAs from 1.96 per cent in financial year 2016-17 (FY17) to 1.82 per cent in FY18.
In absolute terms, the non-performing assets of the insurer as on March 31, 2018 is Rs 252.41 billion out of a total debt of Rs 4 trillion. The doubtful asset stood at Rs 131.57 billion and loss assets amounted to Rs 42.55 billion.
In FY17, NPAs were to the tune of Rs 181.73 billion of a total debt of Rs 3.8 trillion. The sub-standard asset were to the tune of Rs 46.44 billion whereas the doubtful asset amounted to Rs 109 billion and loss assets were Rs 26.28 billion.
According to the Annual Report of the corporation, its net annual income (inclusive of premium and investment revenues), was Rs 5.23 trillion, up 6.28 per cent from Rs 4.92 trillion in FY17. LIC also generated a valuation surplus of Rs 484.36 billion in FY18, a 10 per cent increase from FY17 where the valuation surplus was Rs 440.06 billion.
It earned Rs 1.55 trillion as interest and Rs 97.68 billion as dividend, returning a yield of 7.71 per cent for the year. Moreover, it earned a rent of Rs 4.55 billion for investment property, Rs 95.76 billion for interest on policy loans.
Another Rs 195.12 billion were realised as net profit from the sale of equities, government securities and other securities, including amortisation, taking the total yield to 8.66 per cent, the report added.
Moreover, the corporation reported an increase of around 8 per cent in its new business premium in FY18 as it stood at Rs 1.34 trillion, as compared to over Rs 1.24 trillion in the FY17. The total investments of the insurer amounted to Rs 27.36 trillion as on March 31, 2018.
The company paid Rs 24.21 billion to the government after having distributed 95 per cent of the valuation surplus to policyholders. In FY17, LIC paid Rs 22 billion to the government as share of the 5 per cent valuation surplus.
In FY18, investment by the life insurance giant in loans, debentures, equity and various social and infrastructure projects was worth Rs 414.18 billion, up 97 per cent from Rs 209.87 billion in fiscal FY17.
Also, the total premium income of the state-owned insurer stood at Rs 3.17 trillion in FY18. In FY17, it was Rs 3 trillion.
According to the annual report of the company, the investment income of the insurer stood at Rs 1.82 trillion, up 11 per cent from Rs 1.64 trillion in FY17.
LIC continued to lead the market in life insurance business with 69.40 per cent of the market share in total first year premium and 75.67 per cent in new policies, the annual report said.
Also, the insurer subscribed Rs 1.09 trillion in government of India's securities and Rs 1.51 trillion in the state government bonds during FY18, the report added.
The net retention ratio, which represents an insurance company's policy turnover a specific period of time, was 99.98 per cent. It was 99.90 per cent in the previous fiscal year.