Oil and Natural Gas Corporation Limited (ONGC) Related news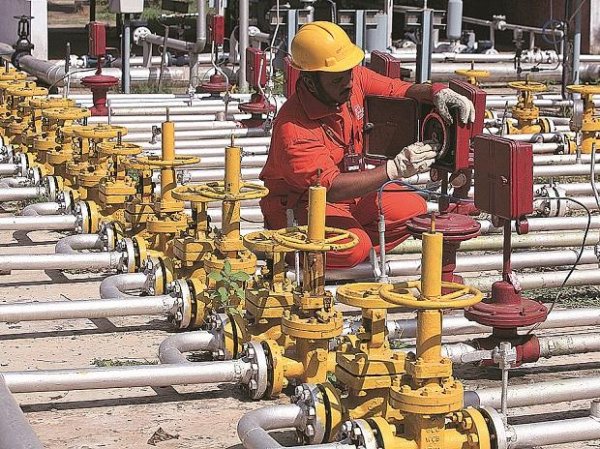 Shares of oil exploration & production (E&P) companies continued their north-bound journey, gaining by up to 3 per cent on the BSE in Friday's intra-day trade in an otherwise weak market on the back of 62 per cent hike in domestic natural gas prices.

The price of domestic-produced natural gas has been hiked to $2.9 per million British thermal units (mBtu) for the October 2021-March 2022 period on Thursday. The ceiling price of natural gas produced from deepwater, ultra-deepwater, and high pressure-high temperature (collectively called difficult) discoveries has also been hiked to $6.13 per mBtu.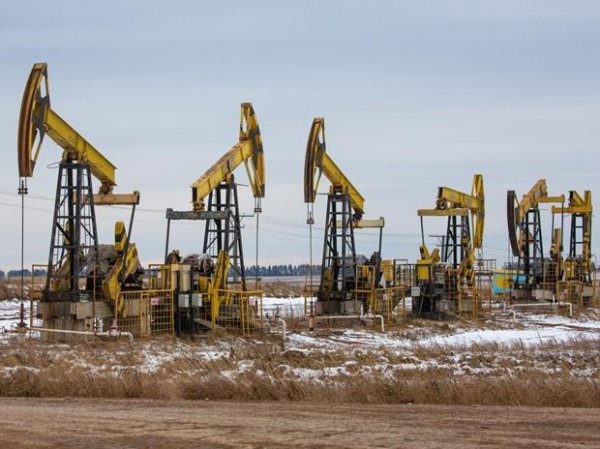 Shares of oil & gas companies were in focus on Monday after Brent crude prices hit their highest level since January, 2020. Besides, amid improved outlook and expectation of higher crude oil prices going forward, Oil and Natural Gas Corporation (ONGC) and Gail (India) surged up to 7 per cent and hit their respective 52-week highs on the BSE in the intra-day trade.

The oil prices were at their highest levels in more than a year after Yemen's Houthi forces fired drones and missiles at the heart of Saudi Arabia's oil industry on Sunday, raising concerns about production.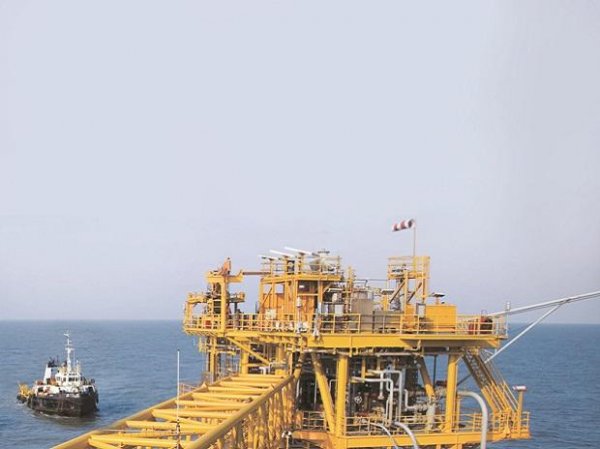 India's Oil and Natural Gas Corp (ONGC) has exited from Sudan oilfields after the African nation refused to pay for oil it lifted from the fields.

ONGC Videsh (OVL), the overseas investment arm of the state-owned firm, as also its Chinese partner CNPC and Malaysia's Petronas have withdrawn from the block, a top company official said.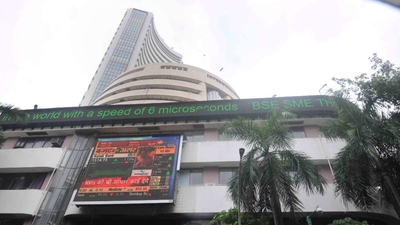 Stocks traded in the green in the opening session on Thursday as market benchmark SENSEX jumped over 700 points and stood at 30,619.77, amid strong investment. Meanwhile, Nifty rose more than 200 points to 8,952.70.

Sensex components like HDFC, ICICI Bank, ONGC, Tech Mahindra, Axis Bank, and Hero MotorCorp were trading on a positive note. All NSE components were trading in the green, with Nifty Pharma and Financial Services gaining the highest.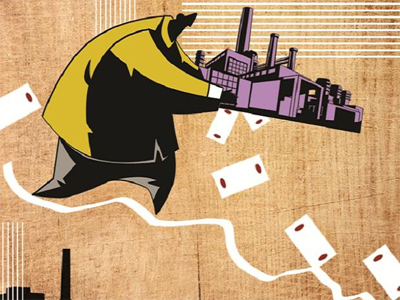 Shares of Central Public Sector Enterprises (CPSEs) continued to reel under pressure with the Nifty CPSE index trading near four-year low after falling 3 per cent on the National Stock Exchange (NSE) on Friday.
At 10:02 am, Nifty CPSE index, the top loser among thematic indices, was down 3 per cent at 1,720 on the NSE. The index has fallen below its previous low of 1,757.75, touched on August 23, 2019.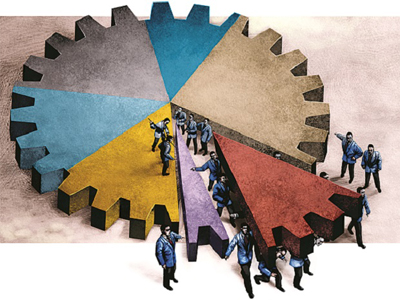 Shares of Central Public Sector Enterprises (CPSEs) were under pressure with Nifty CPSE index falling 3 per cent on the National Stock Exchange (NSE) on Wednesday.
Oil and Natural Gas Corporation (ONGC), Oil India and Coal India dipped more than 4 per cent in the intra-day trade. NTPC, Bharat Electronics, Power Finance Corporation (PFC), NBCC, NLC India and Indian Oil Corporation (IOCL) were down in the range of 1 per cent to 3 per cent on the NSE.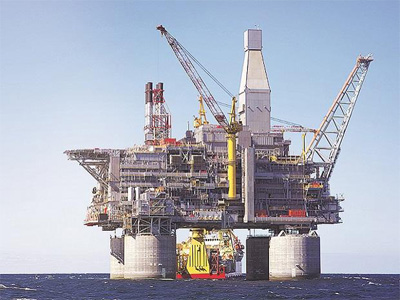 Shares of oil & gas companies, tyre, paint, and aviation firms were under pressure on Monday as oil prices continued to surge after US President Donald Trump issued a threat to impose sanctions on Iraq amid escalating tensions with Iran in the Middle East.
At 09:40 am, Brent crude futures were trading 2.70 per cent higher at 70.45 USD/bbl while WTI Crude Oil (Nymex) were trading at 64.54 USD/bbl, up over 2 per cent.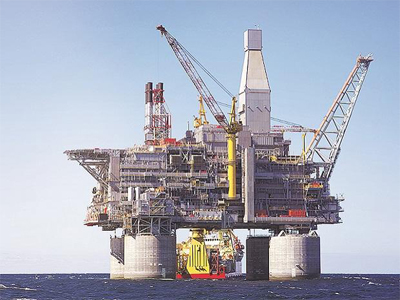 Amid clouds over the legal battle regarding $4.5-billion claim by the government towards profit and royalty from Panna, Mukta and Tapti (PMT) fields, state-run Oil and Natural Gas Corporation (ONGC) has physically taken over the PMT fields from Reliance Industries (RIL) and Shell.
The government had approached the Delhi High Court seeking to block RIL's stake sale plans, including the -$15-billion deal with Saudi Aramco, citing non-payment of an international arbitral award to the tune of $4.5 billion on PMT.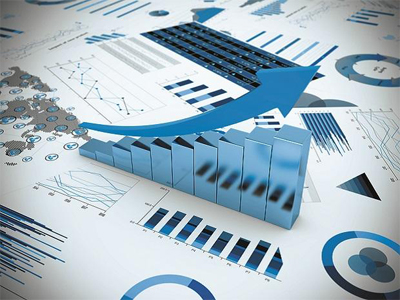 Shares of Maharashtra Seamless rose 3.7 per cent to Rs 373 on the BSE on Monday on receipt of an order from Oil and Natural Gas Corporation (ONGC) worth Rs 500 crore.
In an exchange filing, the company said it has bagged order for supply of seamless castings to ONGC.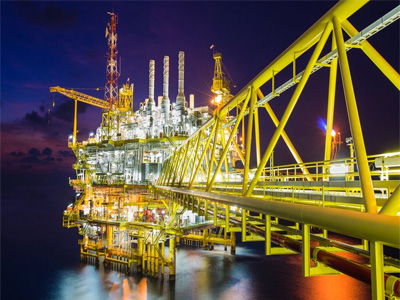 ONGC Videsh (OVL) on Wednesday said it has struck oil in Colombia and gas in Brazil, which will boost its energy reserves in the Latin American countries.
OVL found oil in Colombia's onshore exploration block CPO-5 in the Llanos basin and natural gas in a deep offshore exploration block — BM-SEAL-4 — in Brazil's Sergipe Alagoas Basin, the company said in a statement.
Inviting Real Estate Agents, Job Placements Agents, Educational Institutes, Software Service Providers, Real Estate Builders, Marriage Bureaus, Travel Agents, Restaurant Owners, Health & Fitness Centers and other Local Businesses to Post a FREE Classified Advertisement on Cootera.com Classifieds Website.