Oil and Natural Gas Corporation Limited (ONGC) Related news
&nbsp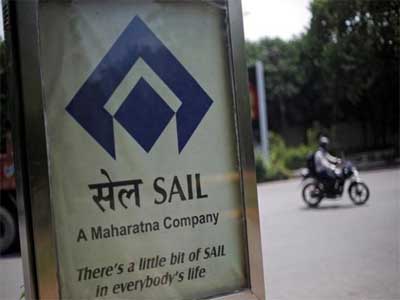 Coal India, ONGC and Indian Oil Corporation emerged as star financial performers among India's central public sector enterprises in 2015-16, whereas SAIL, BSNL and Air India incurred most losses, a government survey has showed. The Public Enterprises Survey, tracking the performance of CPSEs in 2015-16, revealed that the top three loss-making CPSEs — SAIL, BSNL and Air India — incurred a loss equal to 51.65 per cent of the total loss made by the top 10 loss-making CPSEs in 2015-16.
---
&nbsp
The Union Cabinet's decision on Wednesday to grant extension to production sharing contracts for 10 blocks will benefit Cairn India Ltd (CIL), Oil and Natural Gas Corporation (ONGC), Essar Oil, Focus Energy, Hindustan Oil Exploration Company (HOEC), and Gujarat State Petroleum Corporation Ltd (GSPC).
The contracts for these pre-NELP (New Exploration Licensing Policy) exploratory blocks will be extended for 10 years from the expiry of their contracts. The move, the government said, will help accelerate indigenous production of hydrocarbons from existing blocks and act as a progressive step towards achieving the target of 10 per cent reduction in import of crude oil by 2022.
---
&nbsp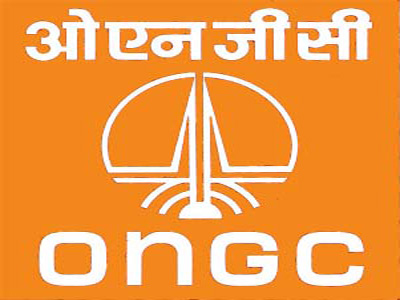 State-owned Oil and Natural Gas Corp (ONGC) has sought a review of the natural gas pricing formula as rates have dropped below cost. India's largest natural gas producer demanded a floor or minimum price of natural gas be fixed at USD 4.2 per million British thermal unit for the business to make economic sense. The BJP-led government in October 2014 had evolved a new pricing formula using rates prevelant in gas surplus nations like the US, Canada and Russia to determine rates in a net importing country. Prices have halved to USD 2.5 per mmBtu since the formula was implemented.
---
&nbsp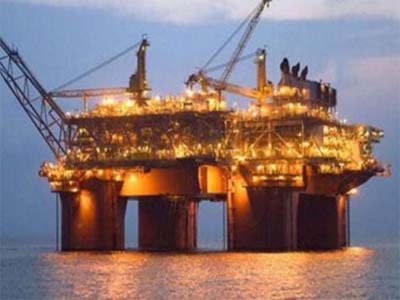 Despite state-owned ONGC likely to keep its capital expenditure budget at R30,000 crore in FY18 — this does not include the R8,000 crore it has to pay GSPC if the deal closes — its oil output is likely to fall slightly while gas supplies will rise by over 1 billion cubic metres (bcm). This is based on internal estimates made by ONGC for the next financial year.
Apart from being under fire from the Directorate General of Hydrocarbons (DGH), which has been asked to monitor its production especially in the larger fields, ONGC is in the news for its likely takeover of refining-marketing PSU HPCL.
---
&nbsp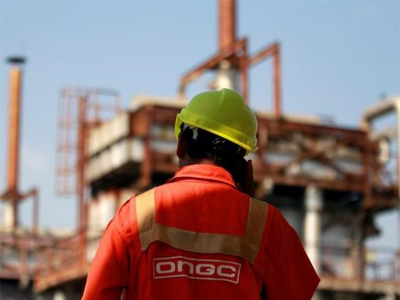 State-owned ONGC will invest over Rs 21,500 crore to develop India's deepest gas discovery by 2022-23, helping it more than double output from its prime KG basin block.
Oil and Natural Gas Corp (ONGC), which had last year firmed up an investment of Rs 34,012 crore ($5.076.37 billion) in bringing to production 10 oil and gas discoveries in its Bay of Bengal block KG-DWN-98/2 (KG-D5), plans to invest another Rs 21,528.10 crore ($3.2 billion) in developing the ultra-deepsea UD-1 find.
---
&nbsp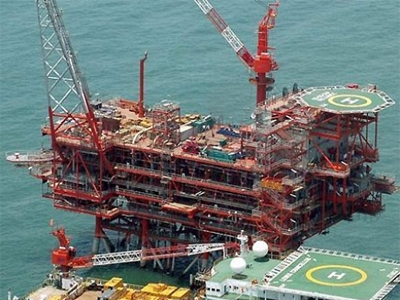 GUWAHATI: State-owned ONGC may shift its proposed new basin to Cachar in Assam from Agartala, where initial work had already begun last year.
The ONGC board is likely to take a decision on the upcoming second basin of North East in the next six months.
---
&nbsp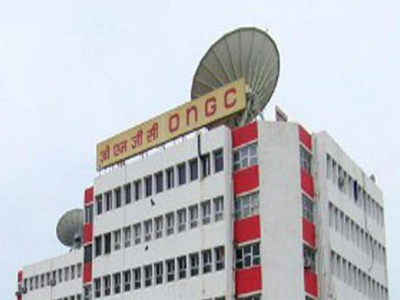 GUWAHATI: State-owned oil major ONGC has said the preliminary discussion for its acquisition of India's third-biggest fuel retailer HPCL has started and is going on at the ministerial level.
"The talks are going on at ministerial level. We have not discussed it at the ONGC board. The petroleum ministry wants this to happen because if integration takes place, there will be value creation," ONGC Director (onshore) Ved Prakash Mahawar told PTI here.
---
&nbsp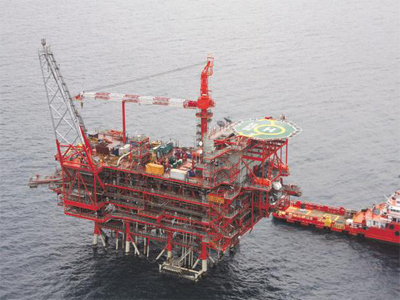 New Delhi, Mar 14 () In a boost to firms like Reliance Industries and ONGC, the oil ministry has moved a proposal to the Cabinet for allowing pricing freedom for natural gas produced from coal seams.
The ministry has proposed to the Cabinet that coal-bed methane (CBM) gas producers be given pricing freedom and allowed to price the fuel at market rates, sources privy to the development said.
---
&nbsp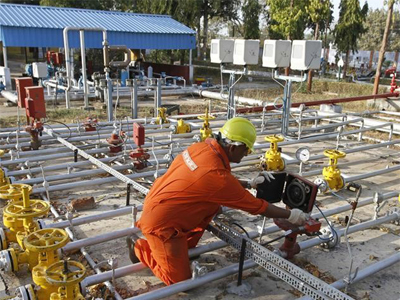 What could be said as its biggest discovery after a gap of three years in Assam, Oil and Natural Gas Corporation (ONGC) has made reserve accretion of 10 million metric tonnes (MMT) of oil in the state.
The area of the discovery falls in Jorhat district and two wells, one each at Sufayam and Dayalpur, have already been drilled to exploit this 10 MMT reserve.
---
&nbsp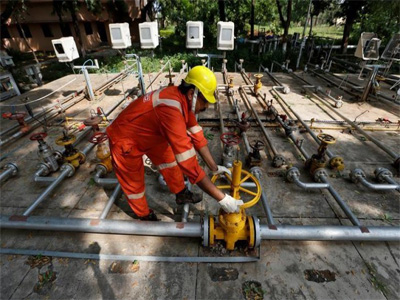 News reports are abuzz with speculation that Oil and Natural Gas Corp. Ltd (ONGC) may acquire the government's 51.1% stake in Hindustan Petroleum Corp. Ltd (HPCL). While there is no official confirmation of this news yet, who will benefit the most if it plays out according to the reports?
Prima facie, it looks like the government will walk away with the booty in this case. The government will earn about $4-4.5 billion as a result of this acquisition. That should assist it in meeting its divestment target. Based on Tuesday's market price, the deal works out to Rs27,786 crore (or $4.17 billion).
---