Indian Oil Corporation Related news
&nbsp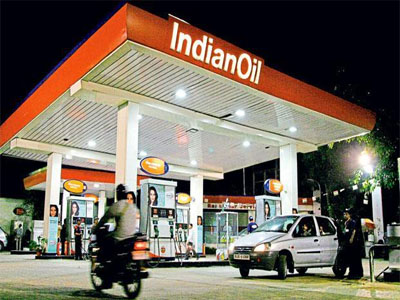 New Delhi: The second volume of Economic Survey 2016-17 presented on Friday signalled the reduced heft of crude oil prices in India's national economic policymaking.
"It has become almost an involuntary reflex to cite geopolitics in the list of risks to oil prices, and hence to domestic inflation. But these risks may well be diminishing substantially," the Survey said.
---
&nbsp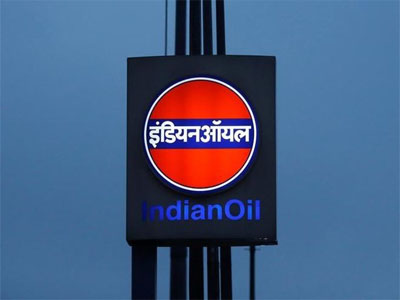 Indian Oil Corp has received the government nod to buy one very large ship full of crude oil from the US every month this year as it looks at cheaper alternatives that have emerged due to global supply glut. The shipping ministry has allowed the country's largest oil firm to import one parcel or cargo of crude oil from the US every month in foreign ships, said a senior oil ministry official.India allows import of crude oil only on Indian carriers. As per the policy, Indian shipping lines get the first right of refusal by virtue of they being allowed to match any lowest bidder for transportation of crude oil. Only when they waive their right can the oil firms use a foreign line.
---
&nbsp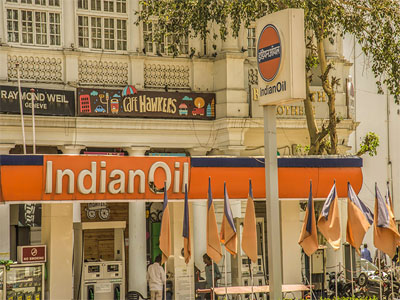 The board of Indian Oil Corporation (IndianOil) has given its in-principle approval for acquiring up to 50 per cent equity in GSPL LNG terminal in Gujarat for an estimated Rs 750 crore.
GSPL LNG is a joint venture of Gujarat State Petroleum Corp and Adani Enterprises. Adani and GSPC are equal partners in GSPL LNG.
---
&nbsp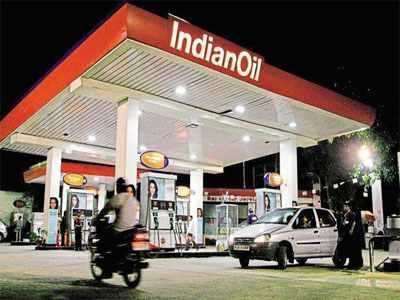 Indian Oil Corporation (IOC) has posted a 45 per cent drop in net profit to Rs 4,548.51 crore for the April-June quarter of financial year 2017-18, as against Rs 8,268.98 crore during the corresponding quarter in FY17.
The reason for the drop in net profit was due to a higher inventory loss of Rs 2,033 crore for the quarter under review, compared to an inventory gain of Rs 3,785 crore in the year-ago quarter. A dip in gross refining margin (GRM) is also seen as a reason for the decline in profit. The average GRM for the quarter under review stood at $4.32 per barrel, while the GRM for April to June 2016-17 was $9.98 a barrel.
---
&nbsp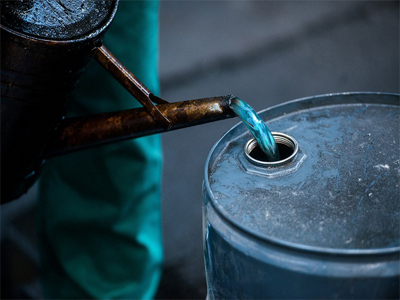 Shares of state-owned oil refiners rallied by up to 5% on BSE in intra-day trade on report that the government will end subsidy on kerosene.
Indian Oil Corporation (IOC) gained 5% to Rs 388, while Hindustan Petroleum Corporation (HPCL) surged 4.4% to Rs 401 and Bharat Petroleum Corporation (BPCL) rose 3% to Rs 499 on BSE in intra-day trade. On comparison, the S&P BSE Sensex was down 159 points or 0.49% at 32,318 at 10:25 am.
---
&nbsp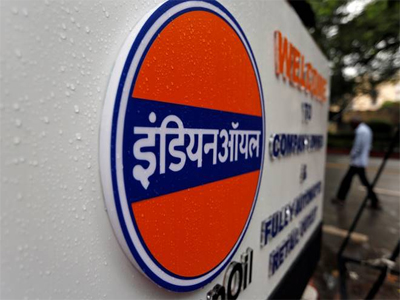 India, the world's third-largest oil importer, has sealed a first deal to import crude oil from the US and the shipment is expected to touch Indian shores in October. The deal, by state-owned Indian Oil Corp (IOC), comes within weeks of Prime Minister Narendra Modi's visit to the US when President Donald Trump talked of his country looking to export more energy products to India. "We have bought 2 million barrels of crude oil from North America comprising 1.6 million barrels of US Mars crude and 400,000 barrels of Western Canadian Select," IOC Director (Finance) A K Sharma told PTI here.
---
&nbsp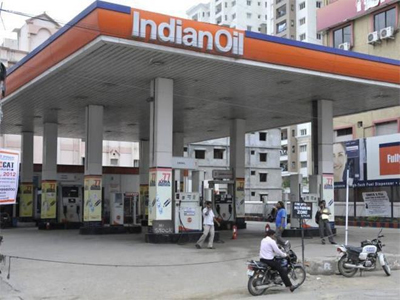 India's largest refiner Indian Oil Corp is setting up an office in Singapore that will handle crude oil purchases and the sales of oil products from its refineries later this year, trade sources said on Friday. The state-run company is part of a growing group of refiners in Asia that have set up offices in Singapore's oil hub to keep closer tabs on the market and react more quickly to changes. IOCL Singapore – as the Singapore unit will be named – will initially have two staff to handle some of the crude purchases for its refineries, said the sources, who declined to be named because they are not authorized to speak to the media.
---
&nbsp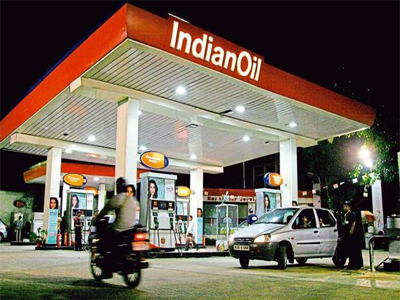 Mumbai: Oil prices are at a seven-month low of $45.17, having fallen 20.5% since January 2017 following rising crude production in the US, Libya and Nigeria.
Although this is not a cause for worry in the short term for Indian oil marketing companies (OMCs) Indian Oil Corp. Ltd (IOCL), Bharat Petroleum Corp. Ltd (BPCL) and Hindustan Petroleum Corp. Ltd (HPCL), falling crude prices over an extended period could hurt.
---
&nbsp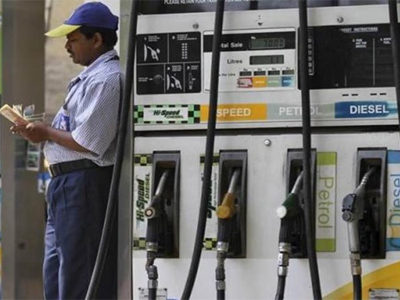 Daily revision of petrol, diesel rates: Petrol and diesel prices will be changed on a daily basis. Starting today, the move by state-owned oil companies will mark a departure from the earlier practice of fortnightly revisions of rates, according to reports. Rates will change everyday depending on any movement in international oil rates. Yesterday, petrol price was reduced cut by Rs 1.12 per litre and diesel price was cut by Rs 1.24 per litre. Till now, prices were used to be revised on 1st and 16th of every month based on the fortnightly average of international oil price and the foreign exchange rate, the report says.
---
&nbsp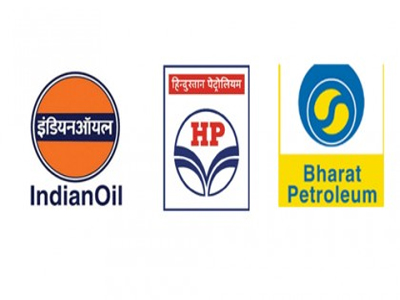 State-owned oil firms IOC, BPCL and HPCL on Wednesday signed an agreement to jointly set up India's biggest refinery at Ratnagiri district of Maharashtra at a cost of $30 billion or Rs two lakh crore.
Indian Oil Corp (IOC) will be the lead partner with 50 per cent stake while Hindustan Petroleum Corp Ltd (HPCL) and Bharat Petroleum Corp Ltd (BPCL) will take 25 per cent stake each.
---