Indian Oil Corporation Related news
&nbsp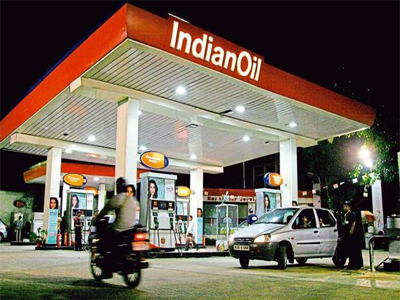 Mumbai: Oil prices are at a seven-month low of $45.17, having fallen 20.5% since January 2017 following rising crude production in the US, Libya and Nigeria.
Although this is not a cause for worry in the short term for Indian oil marketing companies (OMCs) Indian Oil Corp. Ltd (IOCL), Bharat Petroleum Corp. Ltd (BPCL) and Hindustan Petroleum Corp. Ltd (HPCL), falling crude prices over an extended period could hurt.
---
&nbsp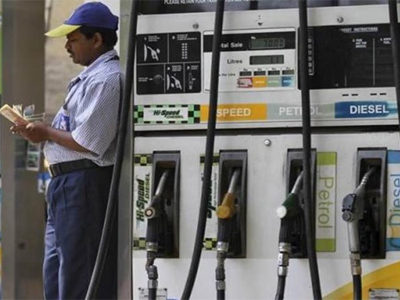 Daily revision of petrol, diesel rates: Petrol and diesel prices will be changed on a daily basis. Starting today, the move by state-owned oil companies will mark a departure from the earlier practice of fortnightly revisions of rates, according to reports. Rates will change everyday depending on any movement in international oil rates. Yesterday, petrol price was reduced cut by Rs 1.12 per litre and diesel price was cut by Rs 1.24 per litre. Till now, prices were used to be revised on 1st and 16th of every month based on the fortnightly average of international oil price and the foreign exchange rate, the report says.
---
&nbsp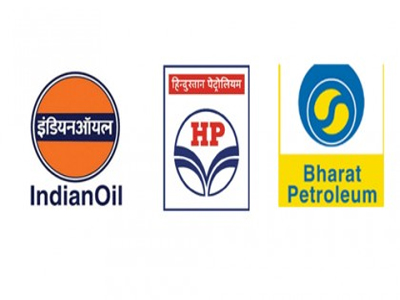 State-owned oil firms IOC, BPCL and HPCL on Wednesday signed an agreement to jointly set up India's biggest refinery at Ratnagiri district of Maharashtra at a cost of $30 billion or Rs two lakh crore.
Indian Oil Corp (IOC) will be the lead partner with 50 per cent stake while Hindustan Petroleum Corp Ltd (HPCL) and Bharat Petroleum Corp Ltd (BPCL) will take 25 per cent stake each.
---
&nbsp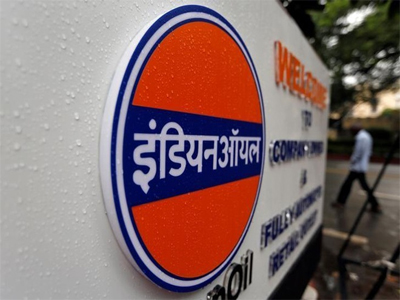 With petrol and diesel prices set to change on a daily basis across the entire country from 16 June, oil companies have made provisions for consumers to check the revised rate of fuels through various methods, such as LED screens at petrol pumps, toll-free number, social media posts, price revision alert on app as well as SMS facility.
The state-run oil marketing company Indian Oil Corporation Ltd., (IOC) said that for the convenience of customers, every petrol pump will now have its dealer's code prominently displayed, to allow consumers to verify prices through SMS.
---
&nbsp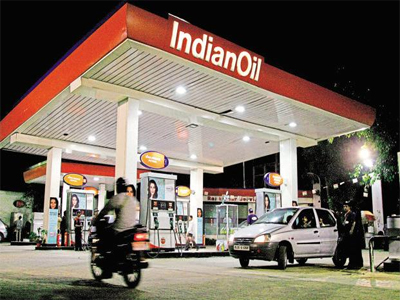 Mumbai: State-run oil marketing companies Indian Oil Corp. (IOC) Ltd, Bharat Petroleum Corp. Ltd (BPCL) and Hindustan Petroleum Corp. Ltd (HPCL) lost nearly 12 percentage points market share in the fuel retailing business to private firms such as Essar Oil, Reliance Industries Ltd (RIL) and Shell India in 2016-17 according to three officials at the state-owned firms.
It was expected, the three added, and the companies are launching measures to not lose any more share and regain some lost ground.
---
&nbsp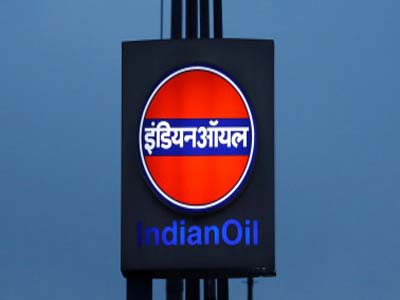 ST PETERSBURG: State-owned Indian Oil Corp (IOC) and its partners are in talks to buy 49 per cent stake in Russia's Vankor cluster oilfields to consolidate their presence in the energy-rich Arctic region.
IOC, Oil India Ltd and Bharat PetroResources Ltd (a unit of Bharat Petroleum Ltd or BPCL) is looking at buying a stake in Suzunskoye, Tagulskoye and Lodochnoye fields -- collectively known as Vankor Cluster, sources privy to the development said.
---
&nbsp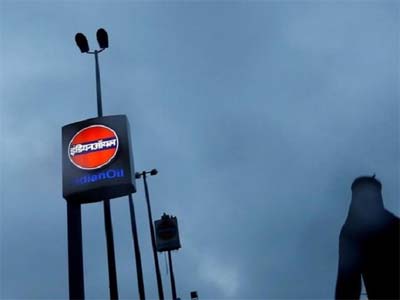 Undeterred by its stand-off with the Odisha government over the award of fiscal incentives to its oil refinery project at Paradip, the Indian Oil Corporation (IOC) has asked for an additional 2,700 acres.
The oil marketing company said it needed the land for expanding its petrochemical complex, where new units are supposed to come up. IOC is also looking to upgrade the refinery to make it compliant with BS-VI emission norms.
---
&nbsp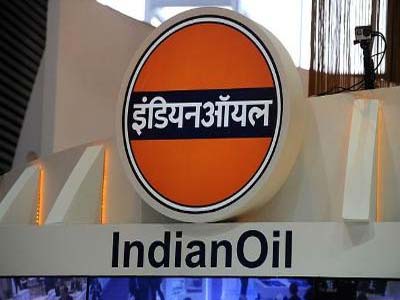 Indian Oil Corporation's (IOC) chairman B Ashok will sign off on a high when he demits office on May 31 as the company registered a 70% growth in annual profit for 2016-17 and an 85% jump for the quarter ended March 31, 2017. Ashok will be succeeded by Sanjiv Singh who is currently the director for refineries.The country's largest oil marketing company posted a net profit of Rs19,106 crore for 2016-17 compared with Rs11,242 crore in the previous financial year, and the net profit for the fourth quarter of 2016-17 stood at Rs3,721 crore compared with Rs2,006 crore in the year-ago period.
---
&nbsp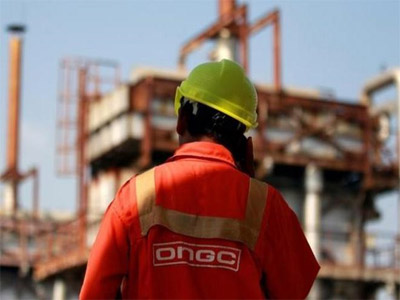 India's state-owned oil companies aim to sustain spending near a three-year high, encouraged by falling oil-services costs and expanding demand. The country's largest oil refiner Indian Oil Corp. will boost domestic spending by a quarter in the year to March 31 and smaller processor Hindustan Petroleum Corp. plans to invest about 17 percent more this year. Oil and Natural Gas Corp., the biggest explorer and top spender, plans to invest as much as last year. The 11 state-owned companies spent more than one trillion rupees ($16 billion) in the year ended March 31, the highest since 2014.
---
&nbsp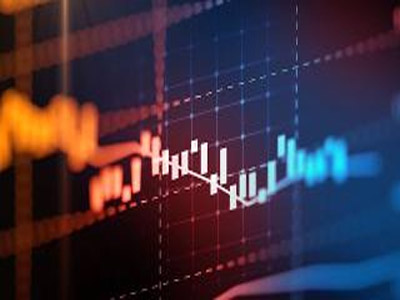 NEW DELHI: Shares of state-run Indian Oil Corporation (IOC) and Rural Electrification (REC) advanced over 1 per cent each, while drug-maker Divi's Laboratories dropped half-a-per cent after the US investment service provider MSCI on Monday added IOC and Rural Electrification to its Global Standard Index, while excluding Divi's Laboratories from its regional index.
Shares of IOC climbed 2.03 per cent to hit a high of Rs 450.65 on BSE. REC too rose 1.59 per cent to 222.45 in morning trade, before reversing gains. At 10.30 am, the scrip was trading 0.9 per cent lower at Rs 216.95.
---