Indian Oil Corporation Related news
&nbsp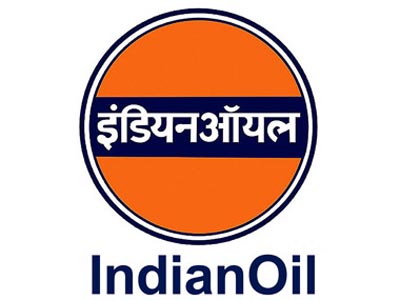 CHENNAI: With GST resulting in a 10% decline in MRP prices for lubricants, Indian Oil Corp might see its lubricant division post $1.1 billion in revenues, almost the same that it earned in 2016-17. While demand continues to climb from auto OEMs, the PSU faced a slump from construction, cement and steel sectors. "But since August, we have been seeing demand go up as infrastructure growth is spurred on the back of the PM's affordable housing programme," says K L Murthy, ED, Lubes.
---
&nbsp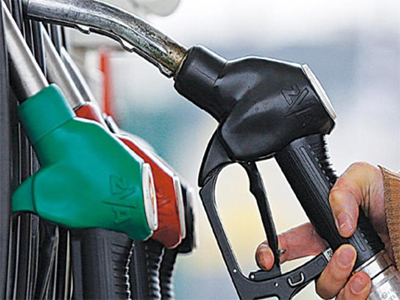 Arun Kumar Singh, executive director, retail, BPCL, told FE, that they expect the safety clearance to come in next one month and the online retailing to start by December-end.
Inspired by the online and e-commerce boom in the country, oil marketing companies — Indian Oil, HPCL and BPCL — are planning to start online retailing of diesel to cater to the rural customers and commercial establishments helping them save time and improve their productivity.
---
&nbsp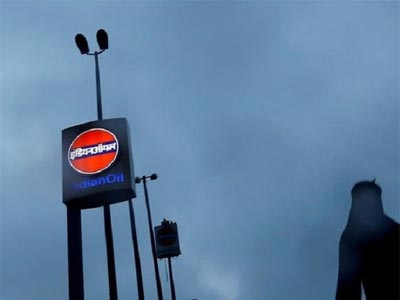 State-owned Indian Oil Corporation (IOC) has dropped plans to merge its subsidiary Chennai Petroleum Corp Ltd (CPCL) with itself, a top company official said.
IOC holds 51.89 per cent stake in CPCL and had planned to merge the company with itself like it had done with another subsidiary, Bongaigaon Refinery and Petrochemicals Ltd (BRPL), more than a decade ago.
---
&nbsp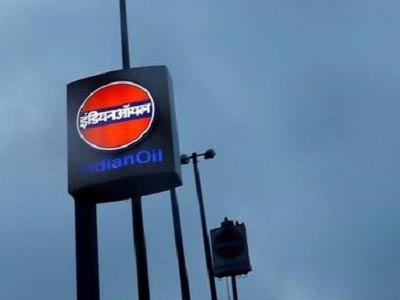 Indian Oil Corp, the country's largest refiner, has bought two new types of US crude for December delivery as it tests different grades from the United States, trade sources said on Tuesday.
IOC bought 1 million barrels each of US Southern Green Canyon (SGC) and WTI Midland crude likely from a Chinese trader, the people said, speaking on condition of anonymity. The purchase was in addition to 2 million barrels of Basra Light crude to be delivered in the same month.
---
&nbsp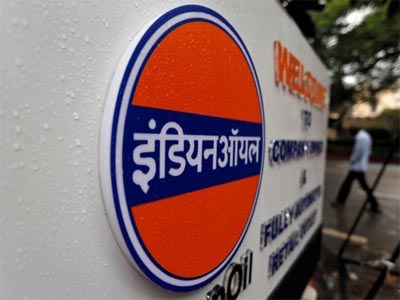 The International Olympic Committee (IOC) has suspended 2016 Rio Games chief Carlos Nuzman following his arrest on corruption charges.
Nuzman, who has denied any wrongdoing, is accused by Brazil's federal police of bribing IOC members to support Rio de Janeiro's candidacy to host the Games, reports Xinhua news agency.
---
&nbsp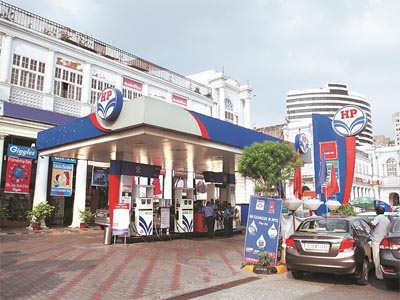 Shares of all three state-owned oil marketing companies (OMCs) were trading higher by up to 4% on BSE in early morning trade after the government cut the excise duty on both branded and unbranded petrol and diesel by Rs 2 a litre from Wednesday.
Hindustan Petroleum Corporation Limited (HPCL), Bharat Petroleum Corporation Limited (BPCL) and Indian Oil Corporation (IOCL) have gained between 3% and 4%, extending their gains for the past 2 days on the BSE.
---
&nbsp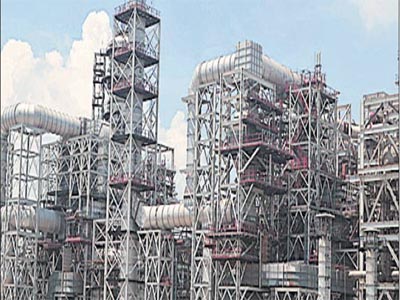 With the dispute between the Odisha government and Indian Oil Corp (IOC) over the value-added tax (VAT) being resolved, the oil marketing firm has firmed up plans to increase its investment in the state including expansion of the refining capacity in Paradip by 3-4 million tonne (MT) per annum. "Very soon we may be evaluating refinery expansion in Paradip. It is a greenfield 15 MT plant and we intend to expand by 3-4 MT," said Sanjiv Singh, chairman of IOC, adding that the company has massive plans for further investment in the state.
---
&nbsp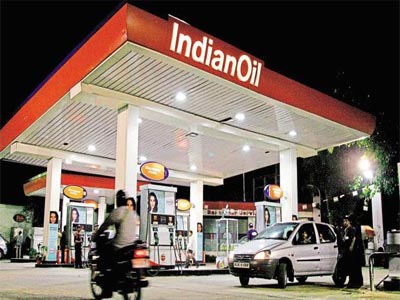 Mumbai: Wary of being left behind in the race for renewables and electric vehicles, oil marketing companies are quietly drawing up plans to expand their modest presence in renewable energy space.
Indian Oil Corp. Ltd, the largest of the three big oil marketers, is exploring opportunities for setting up battery charging stations and battery replacement facilities for electric vehicles in its petrol pumps. "We are also looking at opportunities for manufacturing and retailing lithium-ion batteries," the company said in its annual report for 2016-17.
---
&nbsp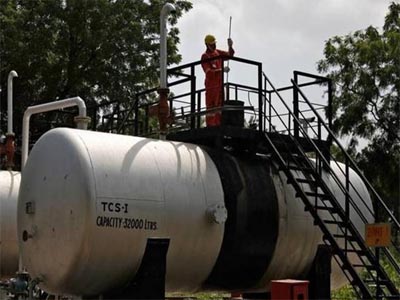 The refining glut is expected to worsen in the longer term, led by capacity expansion, rising distillate yields, increasing mileage per gallon, and growing use of greener fuels. However, refining margins have been strong at $8.3/bbl since July 2017 due to high unplanned shutdown, globally; we expect this to continue for a while. After a bit of a slowdown in FY17, consumption of both petrol and diesel has grown strongly at 8.3% and 4.5%, respectively in FY18YTD.
---
&nbsp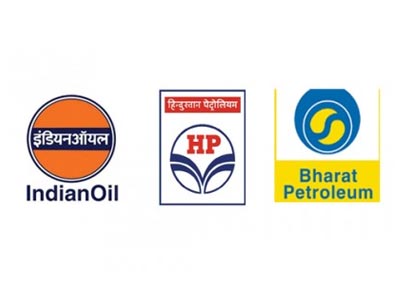 Shares of the state-run oil marketing companies IOC, BPCL and HPCL dived up to 2.8% after Moody's Investors Service said that the state-owned fuel retailers have to increase borrowings. IOC, BPCL, and HPCL will have to go in for increased borrowings to sustain high dividend payments and capital spending this fiscal, keeping their credit metrics weak, Moody's Investors Service said yesterday.
---