Bombay Stock Exchange - BSE Related news
&nbsp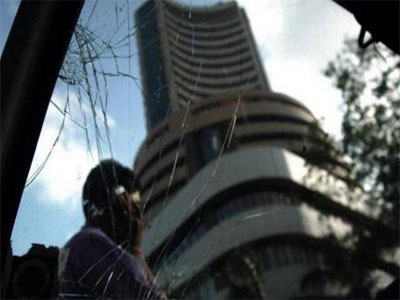 The BSE Sensex firmed up by another 149 points and the Nifty reclaimed the 9,800—mark in opening trade on Wednesday, aided by fresh buying mainly in realty, healthcare and banks, coupled with positive global cues.
The 30—share index moved higher by 149.01 points, or 0.47 %, to 31,440.86. The gauge had gained 33 points in yesterday's session.
---
&nbsp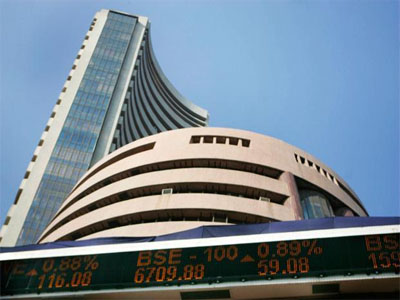 Mumbai: Stocks on Monday made an early attempt to come out of the Infosys jolt, but ultimately could not as the Sensex lost 266 points and the Nifty cracked below 9,800 at the close amid a lower opening in Europe. The IT sector as a whole faced the backlash of Vishal Sikka's surprise resignation as Infosys CEO.
The software giant suffered more losses, down 5.37%, despite its Rs13,000 crore share buyback announcement. The stock was the biggest loser among blue-chips on both the key indices for yet another session, which fell for the second day.
---
&nbsp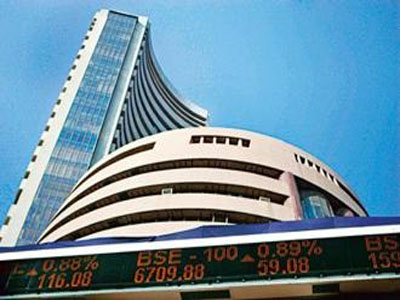 New Delhi: Leading bourses BSE and NSE will suspend trading in the shares of United Breweries (Holdings) Ltd from 8 September while the entire promoter shareholding has been frozen with immediate effect.
Fugitive liquor baron Vijay Mallya is a promoter of UBHL.
---
&nbsp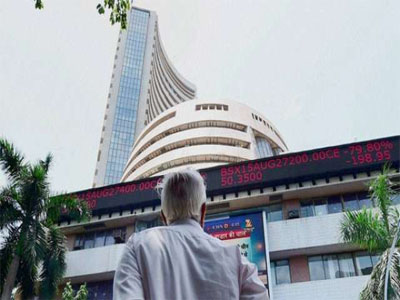 The BSE benchmark Sensex fell nearly 208 points and Infosys tanked over 7 % in early trade after Vishal Sikka resigned as MD and CEO with immediate effect.
Besides, weak global cues on a deadly attack in Spain and rising concerns over the fate of US President Donald Trump's economic agenda also influenced investors sentiment.
---
&nbsp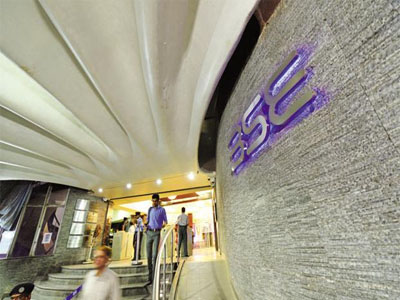 Indian markets ended the trading session on Wednesday with robust gains owing to receding tension between the US and North Korea. Softening of military posturing between the two countries led to spurred buying activity.
Both the benchmark indices advanced over 1% as investors resumed risk appetite on positive leads from European markets ahead of the latest US Federal Reserve minutes and British unemployment data.
---
&nbsp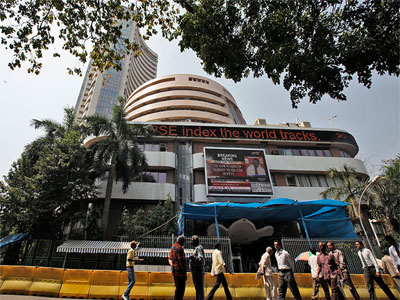 On Wednesday, the equity benchmarks- Sensex and Nifty rallied heavily on back of strong global cues.
The 30-share BSE Sensex jumped 321.86 points to close on 31,770.89 while the 50-share NSE Nifty gained 103.15 points to end trading on 9,897.30. Both the indices gained more than a per cent uring the day.
---
&nbsp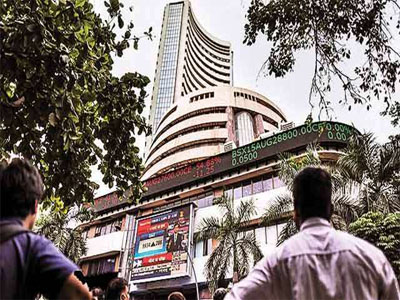 Dalal Street seems to be going through a consolidation mode after hitting life highs in the bygone week. Key indices languished in the red for the fourth consecutive session after succumbing to heavy selling pressure. Market surprises have only started, experts are of the view.
After opening lower, the 30-share Sensex recovered only to slip again to close at 31531.33 hitting a one-month low, after plunging 266.51 points, or 0.84%. The level was last seen on July 7 when it ended at 31360.63. The gauge had lost 527.57 points in the previous three sessions.
---
&nbsp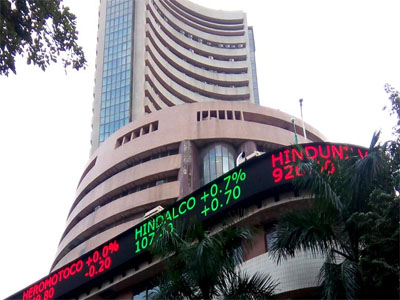 The benchmark Sensex pared some of the early losses, but was still down 73.77 points at 31,724.07 in late morning deals, as selling pressure witnessed in key front—line stocks amid weak global cues.
Sentiments were subdued after escalating geo—political tensions between the US and North Korea, while capital outflows hovered around the bourses.
---
&nbsp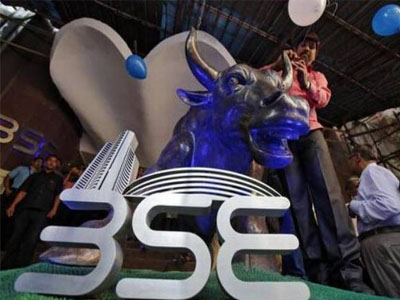 Benchmark Sensex erased early gains and plunged 216 points in late morning trade, while the Nifty tested the 10,000 level due to sudden selling pressure in realty, oil & gas, power, energy, banking, capital goods and FMCG counters amid lower Asian cues.
The BSE mid—cap and small—cap indices too were down 0.86 per cent and 0.95 per cent, respectively.
---
&nbsp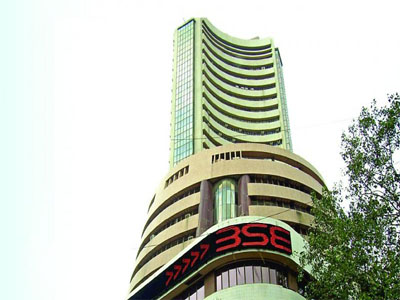 The benchmark BSE Sensex continued its rising trend by gaining over 61 points to 32,386.52 in early trade today on sustained foreign fund inflows amid positive global cues.
The 30-share index rose 61.11 points, or 0.18 %, to 32,386.52. The gauge had gained 87.53 points in the previous session.
---