GVK Power gets approval to raise Rs 8,000 crore for debt repayment
Posted on 17th November 2018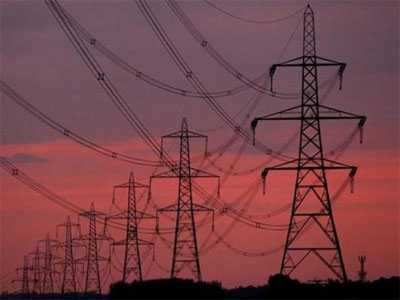 GVK Power and Infrastructure (GVKPIL) has received the shareholders' approval to raise up to Rs 8,000 crore.

The resolution to raise the funds, by a combination of various options listed on the agenda of the annual general meeting (AGM) held recently, has been passed by the requisite majority, the company said in a BSE filing on Friday.

The company proposed to raise up to Rs 8,000 crore by disposal, sale, lease, hypothecation, mortgage, charge or otherwise of all or any of the immovable and movable properties of the company (including shares and securities held in any company).

The proceeds will be utilised for the repayment of the outstanding financial obligations of the company and its subsidiaries/associates and group companies, the company added.

Under the resolution, the board of directors had also sought approval from shareholders to dilute over 50% of equity stake in GVK Airport Holdings, a step-down subsidiary of the company through an initial public offering or private placement or stake sale.

The company proposes to utilise the proceeds for the repayment of the balance outstanding obligations of GVK Airport Developers, a wholly-owned subsidiary, and also to meet other financial needs of the company and its associate and group companies. Further, the company is planning to monetise the 200-acre land parcel in the Mumbai International Airport. The company said that it has received bids from 15 companies and is expected to be closed by December.
Uber Eats may sell Indian biz to Swiggy by March, keep 10% stake: Report
Posted on 22nd February 2019
Uber Eats, the food delivery arm of ride-hailing app Uber Technologies Inc, is close to a deal to sell its Indian business to Bengaluru-based Swiggy, the Economic Times reported on Friday.

The share-swap deal is expected to close by next month and will give Uber a 10 percent stake in food delivery service Swiggy, the paper said, citing people privy to the development.
---
Samsung S10+ to hit Indian shelves from Mar 8 priced Rs 73,900 onwards
Posted on 22nd February 2019
Buyers of Samsung's Galaxy S series of premium smartphones will have to shell out close to Rs 1.18 lakh to get their hands on the top-end model of the device that starts selling in India from March 8.

Samsung had launched three models - Galaxy S10+, Galaxy S10 and Galaxy S10e - in San Francisco on February 20. These flagship devices will compete head-on with Apple's iPhone that is seeing sales slowdown in many markets, including China.
---
GMR, Terna sign agreement for new airport in Greece; to invest 500 mn euros
Posted on 22nd February 2019
GMR Infrastructure on Friday said its subsidiary GMR Airports and its Greek partner Terna Group have signed a concession agreement for construction of the new international airport in Greece's island Crete.

The consortium intends to invest over EUR 500 million (approx Rs 4,034.28 crore) for development of the new airport, GMR Infrastructure said in a regulatory filing.
---
Petrol prices hiked to Rs 71.29 in Delhi; check latest price for metros
Posted on 22nd February 2019
Oil marketing companies hiked the price of petrol by 14-15 paise and that of diesel by 16-18 paise a litre the major metros on Friday. In Delhi, petrol prices were hiked by 14 paise to Rs 71.29 a litre as against Rs 71.15 yesterday. One litre of diesel can be purchased for Rs 66.48 in the national capital. In case of Mumbai, one litre of petrol can be purchased for Rs 76.93 up from Rs 76.79 per litre, implying a 14 paise hike.

The diesel cost has been raised to 69.63 in the financial capital. In Kolkata, one litre of petrol is retailing at Rs 73.39, while diesel can be bought for Rs 68.27. In Chennai petrol prices have been hiked to Rs 74.02, while consumers will now have to pay Rs 70.25 in Chennai. The revised rates are applicable from 6 am on Friday morning.
---
Bata India hits record high; stock zooms 50% in 4-months
Posted on 22nd February 2019
Shares of Bata India hit a new high of Rs 1,301 apiece, up 1 per cent on the BSE, surging 50 per cent in past four months after it reported a strong earnings growth in December 2018 (Q3FY19) quarter and foreign portfolio investors buying. In comparison, the S&P BSE Sensex was up 6 per cent during the same period.

Thus far in the calendar year 2019 (CY19), Bata India has outperformed the market by gaining 15 per cent, against unchanged benchmark index. In CY2018, it soared 52 per cent, as compared to a 6 per cent rise in the Sensex.
---
Be the first person to write a business review for GVK Power gets approval to raise Rs 8,000 crore for debt repayment