GVK Power gets approval to raise Rs 8,000 crore for debt repayment
Posted on 17th November 2018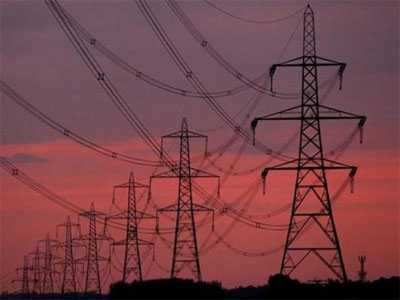 GVK Power and Infrastructure (GVKPIL) has received the shareholders' approval to raise up to Rs 8,000 crore.

The resolution to raise the funds, by a combination of various options listed on the agenda of the annual general meeting (AGM) held recently, has been passed by the requisite majority, the company said in a BSE filing on Friday.

The company proposed to raise up to Rs 8,000 crore by disposal, sale, lease, hypothecation, mortgage, charge or otherwise of all or any of the immovable and movable properties of the company (including shares and securities held in any company).

The proceeds will be utilised for the repayment of the outstanding financial obligations of the company and its subsidiaries/associates and group companies, the company added.

Under the resolution, the board of directors had also sought approval from shareholders to dilute over 50% of equity stake in GVK Airport Holdings, a step-down subsidiary of the company through an initial public offering or private placement or stake sale.

The company proposes to utilise the proceeds for the repayment of the balance outstanding obligations of GVK Airport Developers, a wholly-owned subsidiary, and also to meet other financial needs of the company and its associate and group companies. Further, the company is planning to monetise the 200-acre land parcel in the Mumbai International Airport. The company said that it has received bids from 15 companies and is expected to be closed by December.
RBI Governance: Under discussion – Board for further examination of framework
Posted on 15th December 2018
The central board of the Reserve Bank of India (RBI) on Friday discussed its governance framework and decided the matter required further examination, the central bank said in a statement on its website.

According to sources privy to the deliberations, Subhash Chandra Garg, economic affairs secretary, made a presentation at the meeting about how the governance structure for the RBI should be examined.
---
Microsoft's bug bounty: How this Kerala-based security engineer won an undisclosed amount
Posted on 15th December 2018
In a huge achievement, a Kerala-based application security engineer has won bug bounty from global tech-giant Microsoft for discovering a series of vulnerabilities that left over 400 million Microsoft users' accounts open to hacking. Reportedly, these accounts were from Office 365 to Outlook emails.

Sahad NK, who works as a security researcher with cyber security portal Safetydetective.com, came across multiple vulnerabilities and reported to Microsoft. Sahad, with the help of fellow security researcher Paulos Yibelo, reported the bug to the company in June and were fixed by November end.
---
ONGC board to consider share buyback on Dec 20
Posted on 15th December 2018
State-owned Oil and Natural Gas Corp (ONGC) Friday said its board will consider buyback of company shares at a meeting on December 20.

This follows Government pushing cash-rich PSUs to use their funds to buy back shares or pay a higher dividend. The Government is looking to bridge budgetary deficit through higher receipts of dividend as well as selling its shares in PSUs in the buyback programmes.
---
Indian Oil shares rise 3.10% on share buyback
Posted on 15th December 2018
Mumbai: Shares of Indian Oil Corp. Ltd rose over 3% Friday after India's largest oil firm on Thursday said its board of directors approved the buyback of 29.76 crore equity shares of the company for ₹4,435 crore. The share buyback price represents a 8.6% premium to Indian Oil's Thursday closing price of ₹137.20 on BSE. On Friday, Indian Oil shares rose 3.10%, or ₹4.25, to ₹141.45 apiece on the BSE while the benchmark Sensex closed flat at 35,962.93 points.
---
---
Be the first person to write a business review for GVK Power gets approval to raise Rs 8,000 crore for debt repayment