Chennai Image Gallery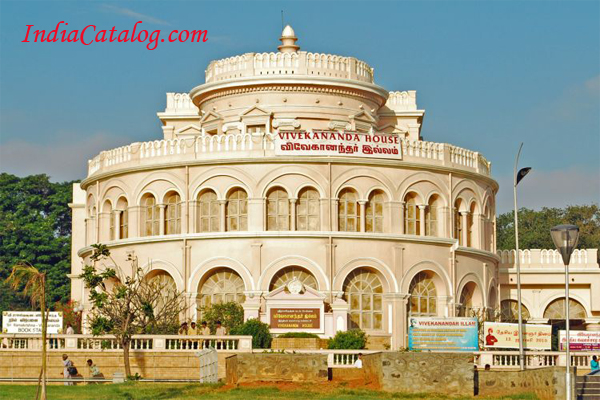 Vivekanandar Illam or Vivekananda House, earlier known as Ice House or Castle Kernan at Chennai, India is an important place for the Ramakrishna Movement in South India.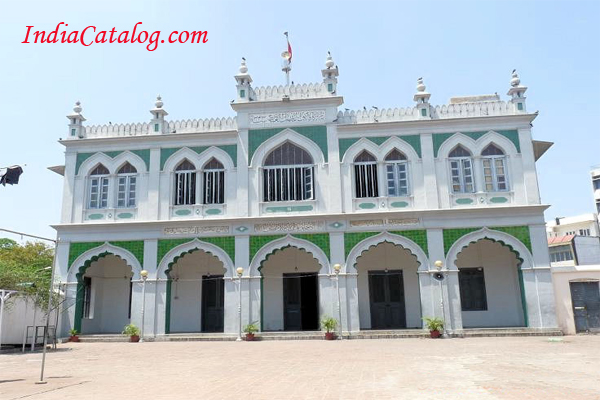 Thousand Lights, a multi-domed mosque in Anna Salai in Chennai, Tamil Nadu, India, is one of the largest mosques in the country and is a revered place of worship for Muslims. It was built by Nawab Umdat-ul-Umrah in 1810.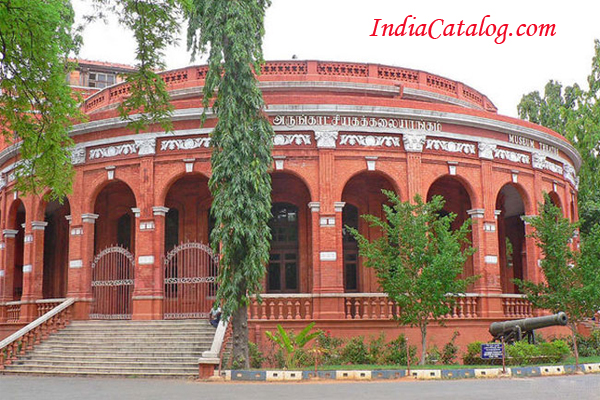 The Government Museum or Madras Museum is a museum of human history and culture located in the neighbourhood of Egmore in Chennai, India. Started in 1851, it is the second oldest museum in India after the Indian Museum in Kolkata.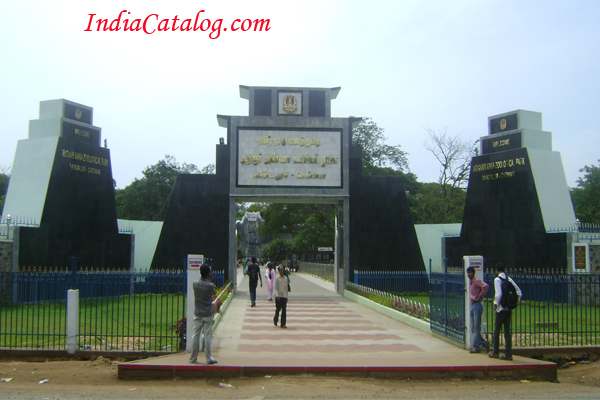 Arignar Anna Zoological Park, also known as the Vandalur Zoo, is a zoological garden located in Vandalur, a suburb in the southwestern part of Chennai, Tamil Nadu, about 31 kilometres from the city centre and 15 kilometres from Chennai Airport.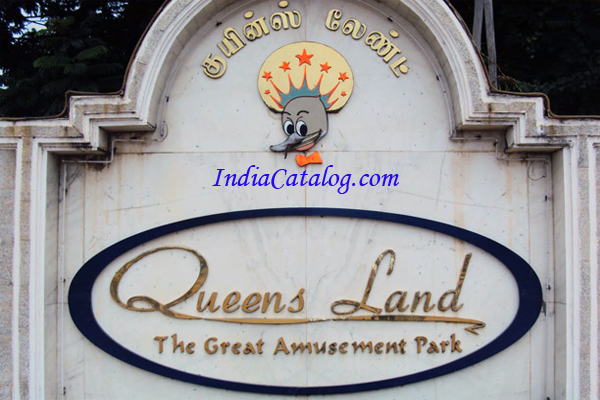 Queens Land is a theme park in Poonamallee, Chennai, India. It opened in 2003 and covers 70 acres.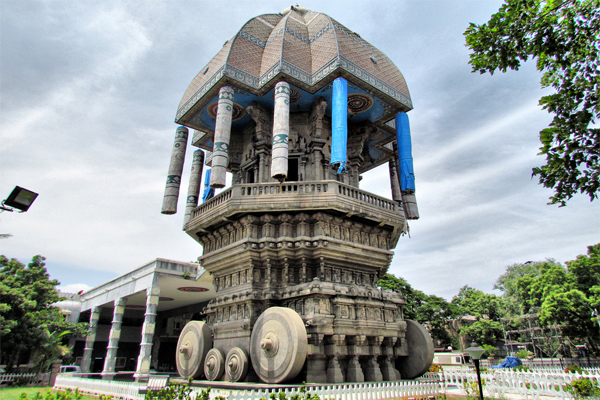 Valluvar Kottam is a popular monument in Chennai, India which is dedicated to the classical Tamil poet, philosopher and saint Thiruvalluvar.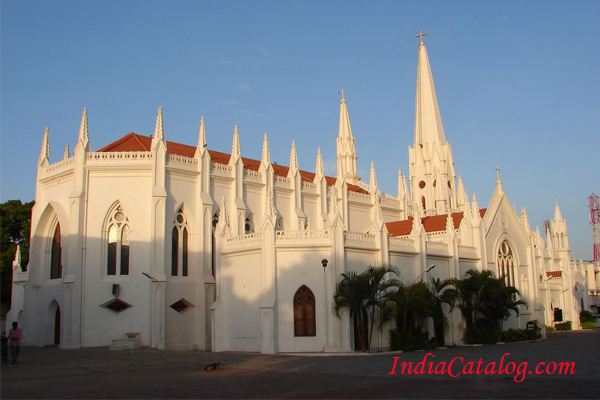 San Thome Basilica is a Roman Catholic minor basilica in Santhome, in the city of Chennai, India. It was built in the 16th century by Portuguese explorers, over the supposed tomb of St Thomas, an apostle of Jesus.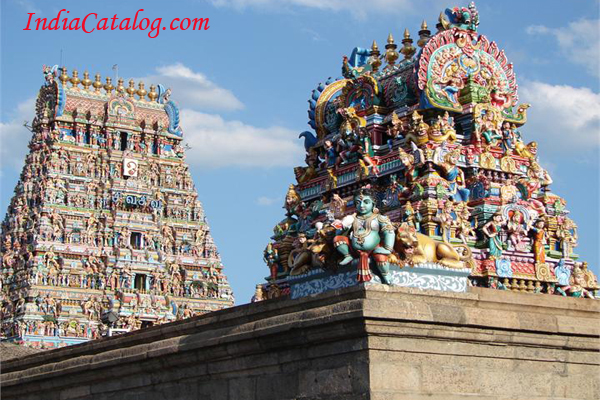 Kapaleeshwarar Temple is a temple of Shiva located in Mylapore, Chennai in the Indian state of Tamil Nadu. The form of Shiva's wife Parvati worshipped at this temple is called Karpagambal.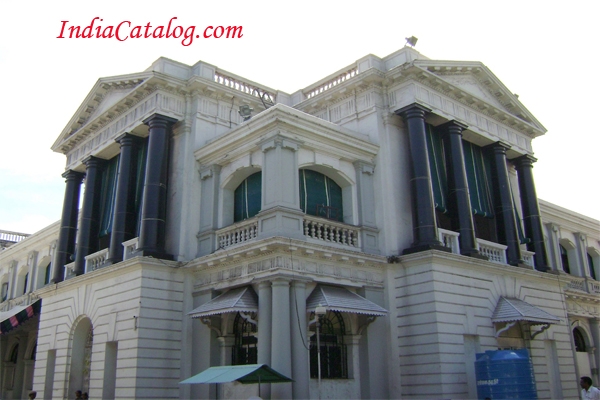 Fort St George is the name of the first English fortress in India, founded in 1644 at the coastal city of Madras, the modern city of Chennai.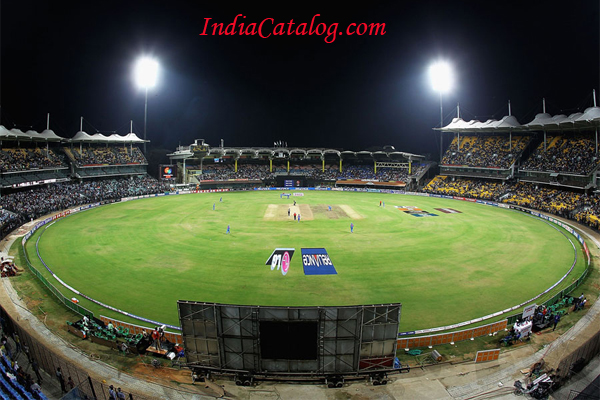 The M. A. Chidambaram Stadium or Chepauk Stadium is a cricket stadium in Chennai, India. The stadium was established in 1916 and it the oldest continuously used cricket stadium in the country.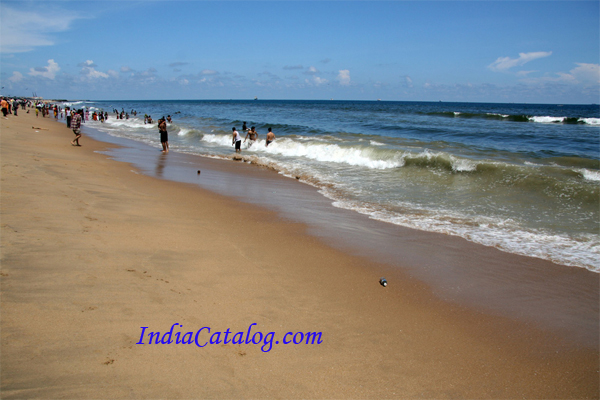 Marina Beach is a natural urban beach in the city of Chennai, India, along the Bay of Bengal, part of the Indian Ocean.
Previous
Next