Andhra Pradesh solar park in Kadapa: Lowest bid at Rs 2.7 per unit
Posted on 9th July 2018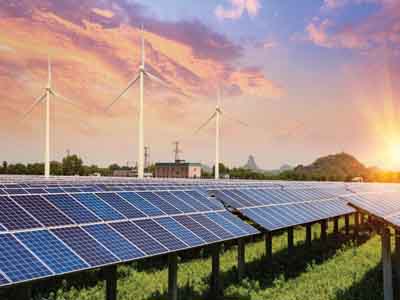 Three companies backed by global financiers have bagged the tenders to build 750 MW of solar power projects in Kadapa, Andhra Pradesh, with the lowest bid under the reverse auction process coming in at Rs 2.7 a unit.

Also watch Photo Gallery of Top 10 Solar Power Plants.

While these auctions were held on Friday, earlier last week, the reverse auction for 2,000 MW capacity haf discovered tariff of Rs 2.44 per unit, which matched the lowest ever rate that was found in May 2017 for Rajasthan's Bhadla projects.

Before the latest two auctions, an impending threat of hefty 70% safeguard duties on solar cells and panels had pushed up the tariffs to as high as Rs 3.54 per unit, giving credence to the analysts' fears that the lower rates would be unsustainable.

According to sources, SoftBank's SB Energy and UK private equity firm's Sprng Energy won tenders for 250 MW each for Kadapa projects by quoting the lowest tariff of Rs 2.70 a unit. Ayana Renewable Power, which is backed by the UK government's CDC Group was awarded the remaining 250 MW capacity for Rs 2.71 a unit.

The auction was conducted by the Solar Energy Corporation of India, which would sign 25-year power purchase agreement with these firms and sell the electricity to various state-owned distribution companies.

Though the latest Kadapa tariff is higher than the all-time low solar rate of Rs 2.44 per unit, it is still lower than the Rs 2.72 per unit price discovered for equal capacity of generation plants in the same solar park in the auctions conducted by NTPC in May. The development indicates that the industry is gradually getting over the impending fears from proposed imposition of 70% safeguard duty on imported solar products, which can raise capital costs for solar plant developers.
---
SBI, PNB and other PSBs alert: Branches likely to be closed in these areas
Posted on 23rd July 2018
Public Sector Banks (PSBs), including State Bank of India, Punjab National Bank, Indian Overseas Bank, IDBI Bank and Bank of India, are likely to shut one-third of their overseas branches. With an aim to tone down the cost and preserve capital, the Public Sector Banks have decided to close 70 of their 216 foreign branches, according to Indian Express report.
---
Bajaj and Honda neck and neck for No. 2 slot
Posted on 23rd July 2018
The race for the No. 2 motorcycle manufacturer in the domestic market is almost mirroring a see-saw battle between Bajaj Auto and Honda Motorcycle and Scooter India (HMSI) since the beginning of FY18 and the battle continues on the same lines in the current fiscal also. The country's annual 20-million-unit-strong motorcycle market has three major players — Hero MotoCorp with a market share of 51.5%, followed by Bajaj Auto at 15.6% and HMSI at 15.5%.
---
Green panel rejects Bharat Coking Coal's proposal to amend environment clearance
Posted on 23rd July 2018
The government's green panel has disapproved amendments to the environment clearance sought by Bharat Coking Coal for its Jharia Coalfields in Jharkhand due to the absence of forest clearance, as per the official document. The company's proposal was to amend the existing environment clearance given for the cluster XI group of mines that has a peak production capacity of 6.6 million tonnes per annum (MTPA) and Moonidih water capacity of 1.6 MTPA.
---
Customise your car: Tata Motors to let buyers configure their Harrier SUVs
Posted on 23rd July 2018
Tata Motors will soon shift gears to "Do it Yourself" (DIY) mode as a business strategy with the launch of Harrier, a five-seater sports utility vehicle.

As part of the plan, a digital configurator comprising a three-dimensional graphics-based front-end application (app) will allow customers to choose the power train, brakes, suspension types
---
Be the first person to write a business review for Andhra Pradesh solar park in Kadapa: Lowest bid at Rs 2.7 per unit