BHEL rated underperform by Jefferies as results were well below expectations
Posted on 14th November 2017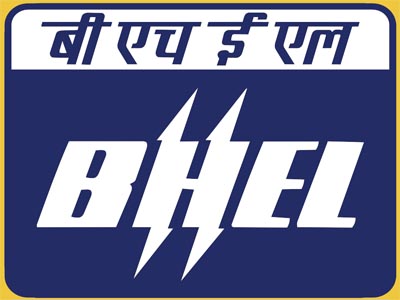 BHEL's 2QFY18 results came in well below expectations with a reported EBITDA loss. Company would have reported a loss if not for the 98% y-o-y rise in other income to Rs 6 billion. Other expenses rose 36% y-o-y (ex of Rs 2.5 billion wage revision expense) on a 4% y-o-y revenue decline. Management indicated there is no one-off expense in the same. Given no visibility on material reduction in debtors or market pie expansion, we maintain Underperform. Giving benefit of revenue recovery due to Yadadri BHEL's revenues declined 4% y-o-y to Rs 63 billion v/s expectations of a 7% y-o-y rise. Management didn't really highlight GST implementation as a reason for revenue deferment, but discussed general revenue recognition milestones impacting the same. In October, 2017, BHEL announced that execution has begun on the Rs 204 billion, 5×800 MW, Yadadri project from the Telangana government. We have assumed revenue recovery is driven by execution on this earlier slow-moving project and maintain our FY18E-19E estimates for now.

Order book down 6% y-o-y BHEL's order flow declined 6% y-o-y to Rs 19 billion, with limited orders from export markets. Management maintained that the industry pipeline is around 10 GW, and the company is L-1 on orders to the tune of Rs 260 billion. This mainly includes NTPC's 2400 MW Patratu plant, 660 MW Panki plant and 660 MW Bhusawal plant. These orders are needed to meet our annual expectations of Rs 353 billion. Order book declined y-o-y, which does raise concerns on medium-term revenue visibility.

Gross margin improvement offset by other expenses Gross margins rose 260 bps y-o-y in FY17 to 40.5%. 2QFY18 is 38.9%, with management highlighting it is likely to stabilise at these levels. However, sharp 36% y-o-y rise in other expenses is offsetting this impact at the EBITDA level. We have 50-100 bps y-o-y gross margin improvement in FY18E and FY19E.

We do not expect a material upside to this from current levels. However, if other expenses is not contained in 2HFY18E, it could lead to downside risk to our estimates in FY18E-19E. Valuation/Risks We believe BHEL's business model remains flawed as overcapacity will mean sub-10% medium-term ROE. Maintain Underperform, with a DCF based TP of Rs 67. Upside risks: 1) BHEL cutting fixed costs aggressively; and 2) pricing improves.
Sebi approves KYC norms for FPIs, new settlement mechanism
Posted on 18th September 2018
Mumbai: The Securities and Exchange Board of India (Sebi) today approved a slew of proposals, including revised framework for settlement of cases and new know-your-customer (KYC) norms for foreign portfolio investors (FPIs). The proposals were cleared by the Sebi board at its meeting in Mumbai.
---
FSSAI to review progress on de-listing of non-licensed restaurants in October
Posted on 18th September 2018
Food regulator FSSAI will review in the first week of October the progress made by the online food delivery platforms, including Zomato and Swiggy, on delisting of non-licensed restaurants and catering establishments. In July this year, FSSAI had directed the food delivery platforms to de-list non-licensed establishments after getting consumer complaints of sub-standard food being served through e-commerce platforms.
---
BHEL flags off its first 6K HP electric locomotive
Posted on 18th September 2018
Expanding its footprints in the transportation sector, state-run engineering major BHEL Monday flagged off its first 6,000HP electric locomotive from its Jhansi plant.

"As part of its diversification initiatives, Bharat Heavy Electricals Ltd (BHEL) has flagged off of its first 6,000HP electric locomotive (Type WAG-9H)," a company statement said.
---
RCom to monetise enterprise, global undersea cable businesses: Anil Ambani
Posted on 18th September 2018
NEW DELHI: Reliance Communications' (RCom) Chairman Anil Ambani said that the debt saddled operator has complete backing of its global and Indian lenders in its asset monetisation plan and will monetise its enterprise and GCX businesses.

The operator' asset monetisation deal is with Reliance Jio for fibre, spectrum, MCN, tower and some of its land parcels will go to Canadian asset management firm Brookfield for a total of about Rs 18,000 crore.
---
SBI to recover dues worth over Rs 3,900 crore by selling 8 NPAs
Posted on 18th September 2018
The country's largest lender State Bank of India will sell eight non-performing assets to recover dues worth over Rs 3,900 crore and has invited bids from asset reconstruction companies (ARCs) and financial institutions (FIs). "In terms of the bank's revised policy on sale of financial assets in line with the regulatory guidelines, we place these accounts for sale to ARCs/banks/NBFCs/FIs, on the terms and conditions indicated," the bank said in the bid document on its website.
---
Be the first person to write a business review for BHEL rated underperform by Jefferies as results were well below expectations