&nbsp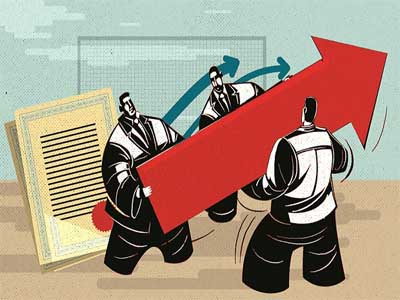 It appears that the investment case for mid-sized banks and non-banking finance companies (NBFCs) is gaining more momentum. Leading foreign brokerage, Morgan Stanley, in a report captioned 'Downgrading the Large Banks; Prefer the Smaller Lenders', flagged off that earnings for the financial stocks may remain weak in FY18 and FY19.
"Return on equity for the sector will struggle and there will be very material divergence in growth of book value per share, which will continue to create divergent stock price performance," the report highlights. What's interesting is that the investment downgrade undertaken by the brokerage on India's three largest private banks follows a different rationale in each case.
---
&nbsp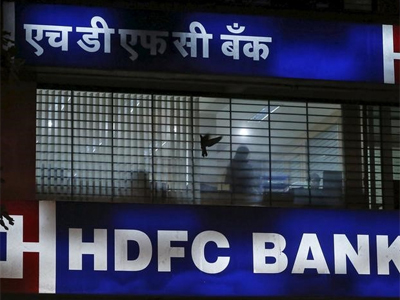 HDFC Bank Ltd is offering loans against shares in about two-three minutes by completely digitising the loan mechanism.
For this, the bank has tied up with National Securities Depository Ltd (NSDL). Shares dematerialised by NSDL and executed through HDFC Bank demat account could be used for pledging. This is a first-of-its-kind initiative in India and probably the first in the world as well. HDFC Bank and NSDL had consulted the Reserve Bank of India (RBI) before developing the product.
---
&nbsp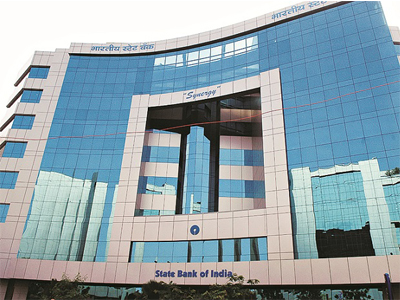 The government on Monday asked State Bank of India (SBI) to reconsider its decision to levy penalty on non-maintenance of minimum balance, which the bank plans to hike manifold from April 1 impacting over 310 million savings bank account holders.
SBI, according to a source, has also been asked to reconsider charges it proposes to levy on cash transactions and ATM withdrawals over specified limits.
---
&nbsp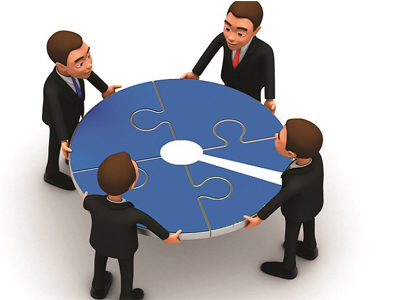 From the beginning of the next financial year (April 1), failing to maintain a monthly average balance (MAB) in your State Bank of India (SBI) savings accounts will attract a charge.
SBI had suspended this charge in July 2012 to expand its customer base and generate low-cost deposits, as those in savings account earn interest rate of only 4 per cent. The bank said it is resuming the charge to partly cover costs for maintaining systems and operations of savings accounts. The charge will be calculated based on the gap between the MAB and the actual balance in the accounts.
---
&nbsp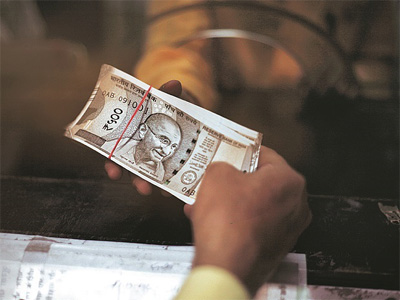 Banks including HDFC Bank, ICICI Bank and Axis Bank today began charging a minimum amount of Rs 150 per transaction for cash deposits and withdrawals beyond four free transactions in a month.
The charges would apply to savings as well as salary accounts effective from today, leading private sector player HDFC Bank said in a circular.
---
&nbsp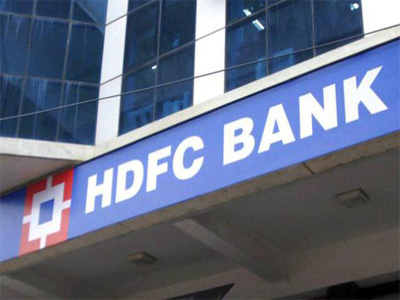 Foreign portfolio investors (FPIs) have bought stocks worth $1.4 billion so far in 2017, thanks to some big purchases in the HDFC Bank counter. That's nearly half the amount of $ 2.9 billion that overseas investors pumped into the equity markets in 2016. Among India's peer markets, Taiwan and Brazil have attracted the most foreign money so far this year. While Taiwan has witnessed an inflow of $3.07 billion, Brazil has attracted $2.37 billion of foreign funds. South Korea pulled in $1.76 billion and Thailand received the least amount of foreign investor money at just $123.5 million.
---
&nbsp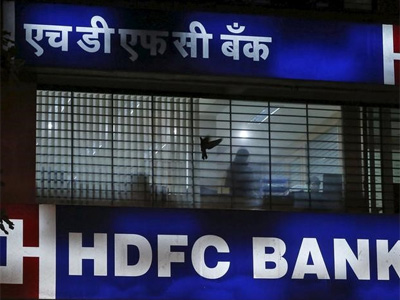 The Reserve Bank and Sebi are looking into the breach of investment limit by FPIs in HDFC Bank stock and will come out with steps to prevent such violation in the future.
However, there are no plans to change foreign portfolio investment limit for the banking sector which is presently pegged at 74 per cent, sources said.
---
&nbsp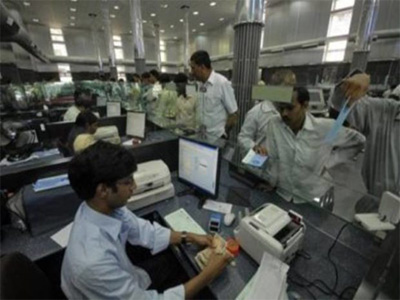 The aggregate net profit of 16 private sector lenders for the December quarter fell 8.7% year-on-year (y-o-y) to R9,605.4 crore owing to higher provisions for non-performing assets, Capitaline data showed. According to the data, provisions of private banks in Q3 rose 71% y-o-y to R9,474 crore.
For instance, Axis Bank reported a 73% y-o-y fall in its December quarter net profit to R579.57 crore as its provisions rose more than five times over the same period last year. The bank's gross non-performing assets (NPAs) for the quarter jumped 105 basis points (bps) sequentially to 5.22% of total advances. The bank's watch list reduced 20% over the previous quarter and stood at R11,091 crore, leading to a rise in bad loans.
---
&nbsp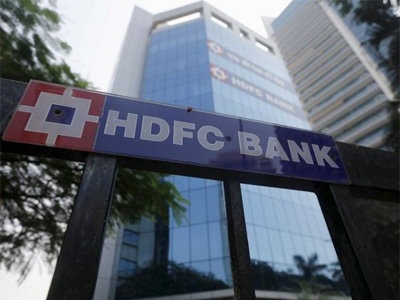 In what could be a tricky situation, some trades of overseas investors in HDFC Bank may have to be reversed, as foreign investors' prescribed investment limit of 74 per cent in the private sector lender was breached in Friday's trades before the Reserve Bank of India (RBI) issued a circular banning further purchases in the counter.
HDFC Bank is a favourite stock of foreign portfolio investors (FPIs), and the foreign investment cap of 74 per cent of its equity is typically fully utilised. On Thursday evening, the central bank had lifted restrictions on fresh purchases by foreign investors, as their stake had dropped below the prescribed limit. On Friday, FPIs rushed to buy the stock and the limit was crossed.
---
&nbsp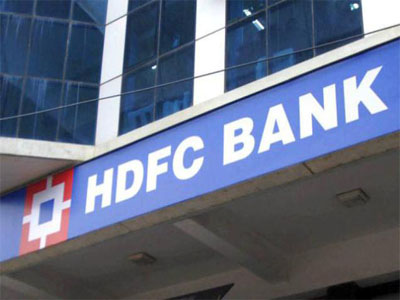 MUMBAI: Private sector lender HDFC Bank said that it has gone live on Bharat Bill Payment System (BBPS) for HDFC Bank's Net Banking for customers.
BBPS is a centralized system created by National Payments Corporation of India involving banks and non-banks, which allows agents to access bill payments services in an interoperable manner. Customers can now pay their utility bills like electricity, gas and water bills instantly without registering the biller.
---