&nbsp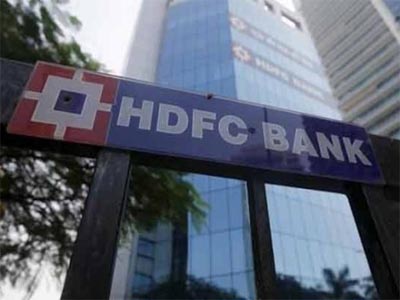 Private sector lender HDFC Bank has seen no impact on the provisioning front due to exposures to the "couple of companies" featuring in the Reserve Bank of India's (RBI) lists of loan defaulters, the bank's deputy managing director, Paresh Sukthankar, told FE. In an exclusive interview, Sukthankar said no further provisioning was needed for those accounts as the bank had already set aside the required provisions. "Actually, we had a couple of names from both first and second lists and we do not require further provisions, because these are already NPAs in our book," he said.
---
&nbsp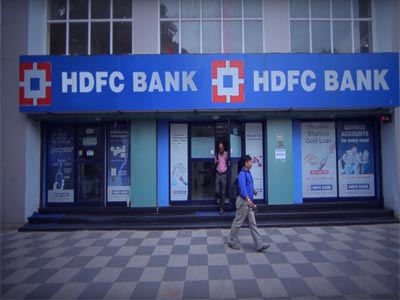 The banking sector has the potential to touch double-digit loan growth next year as there are signs of corporate demand picking up and other credit avenues stabilising, a top official of HDFC Bank has said. After clocking just under 10 per cent growth for almost a year, credit expansion fell to under 5 per cent starting November 2016.
Since then it has been struggling to cross the double digit mark on sustained basis due to the impact of demonetisation and the implementation of GST. "The demand so far has been essentially driven by working capital and some short term loans and, may be, a little bit of brownfield capex but you have not had a meaningful private investment especially from the private sector to give a boost to corporate credit demand," Deputy MD Paresh Sukthankar told PTI.
---
&nbsp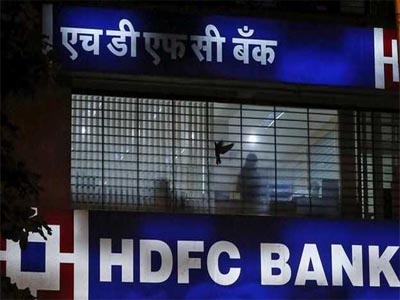 Shillong: HDFC Bank has increased its corporate social responsibility (CSR) spending by 47% in the past two years. The bank's spending on CSR has gone up from Rs 248 crore in FY16 to Rs 305 crore in FY17 and is expected to touch Rs 365 crore this fiscal.
HDFC Bank aims to improve the lives of people in 1,000 villages by March 2019 through its CSR activities, said deputy MD Paresh Sukthankar, while speaking to reporters at the bank's Holistic Rural Development Programme (HRDP) at Umpathaw, a hamlet 60km from Shillong.
---
&nbsp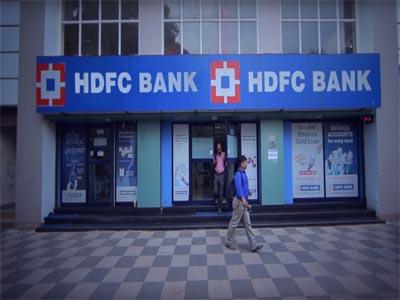 CHENNAI: HDFC Bank has tweaked the requirement for its premium customers by mandating that they now keep Rs 1-lakh balance a month from the earlier requirement of Rs 1-lakh balance a quarter.
Changing the eligibility for its 'Classic' banking programme, HDFC Bank now mandates that customers would have to maintain the new minimum balance from December 9, according to mailers sent to customers.
---
&nbsp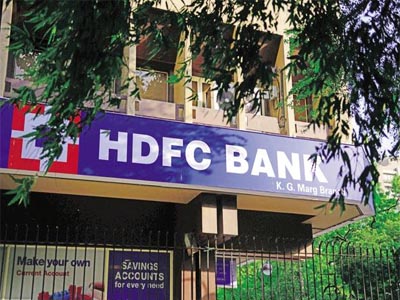 New Delhi, Nov 6 () Private lender HDFC Bank has made online transactions through RTGS and NEFT free of cost from November 1, with an aim to promote a digital economy.
On the other hand, various charges for cheque-related transactions as well as request for additional leaves will get costly from early next month for non-managed savings and salary accounts.
---
&nbsp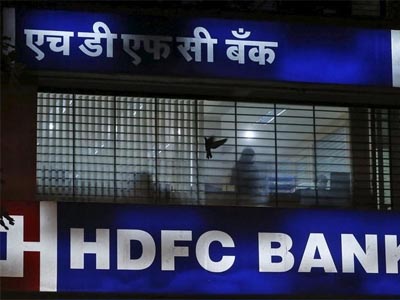 ---
&nbsp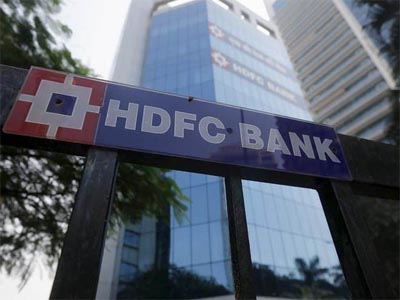 JP Morgan has raised the target for HDFC bank to Rs 1,975, from the previous target price of Rs 1,720; a near 15% increase. The shares have returned more than 54% since January, as against the BSE Sensex returns of 21.77% in the year.
The shares were trading flat at Rs 1,859.75 on Tuesday morning. The global asset management firm expects that HDFC bank's earnings will grow at a steady pace, as there's minimal asset quality risk for the bank.
---
&nbsp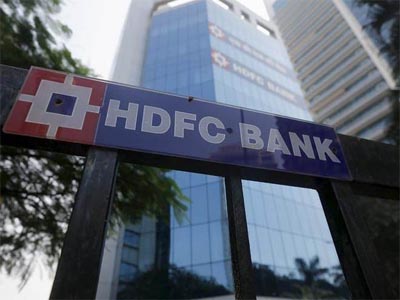 Shares of HDFC Bank hit a fresh life-time high on the Bombay Stock Exchange (BSE) on Tuesday and surpassed Tata Consultancy Services (TCS) during the day's trade to become the country's second most valued firm in terms of market capitalisation.
The market capitalisation of HDFC Bank touched a high of Rs 4.73 lakh crore. However, in the afternoon trade, shares of TCS regained the lost ground and ended the session with a market capitalisation of Rs 4.76 lakh crore, data from the stock exchange showed.
---
&nbsp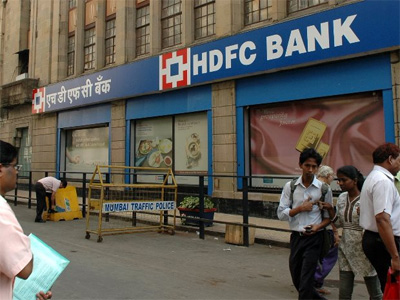 HDFC Bank hit a new high of Rs 1,840 on BSE on Tuesday in intra-day trade, surpassing information technology (IT) giant Tata Consultancy Services (TCS) in market capitalisation (market-cap) ranking.
HDFC Bank with market-cap of Rs 473,944 crore came in at number two position in overall ranking ahead of TCS which had market-cap of Rs 470,934 crore at 10:24 am; the BSE data showed.
---
&nbsp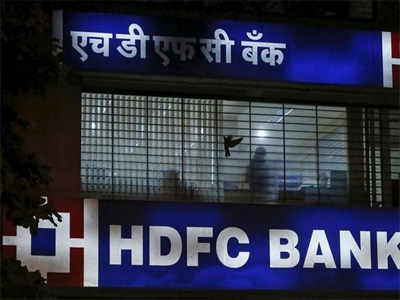 Artificial Intelligence (AI)-based chatbot 'Eva' — built for HDFC Bank by Bengaluru-based Senseforth AI Research — has successfully addressed over 2.7 million customer queries in six months to become the country's largest banking chatbot. According to HDFC Bank, it collaborated with Senseforth and launched 'EVA' (Electronic Virtual Assistant) in March this year on its website www.hdfcbank.com. Since then, 'Eva' has interacted with over 530,000 unique users, holding 1.2 million conversations and addressing 2.7 million queries with ease.
---