&nbsp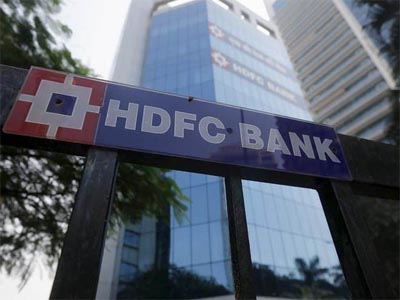 JP Morgan has raised the target for HDFC bank to Rs 1,975, from the previous target price of Rs 1,720; a near 15% increase. The shares have returned more than 54% since January, as against the BSE Sensex returns of 21.77% in the year.
The shares were trading flat at Rs 1,859.75 on Tuesday morning. The global asset management firm expects that HDFC bank's earnings will grow at a steady pace, as there's minimal asset quality risk for the bank.
---
&nbsp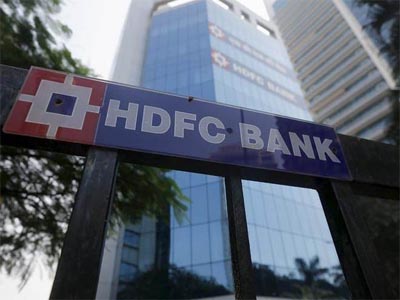 Shares of HDFC Bank hit a fresh life-time high on the Bombay Stock Exchange (BSE) on Tuesday and surpassed Tata Consultancy Services (TCS) during the day's trade to become the country's second most valued firm in terms of market capitalisation.
The market capitalisation of HDFC Bank touched a high of Rs 4.73 lakh crore. However, in the afternoon trade, shares of TCS regained the lost ground and ended the session with a market capitalisation of Rs 4.76 lakh crore, data from the stock exchange showed.
---
&nbsp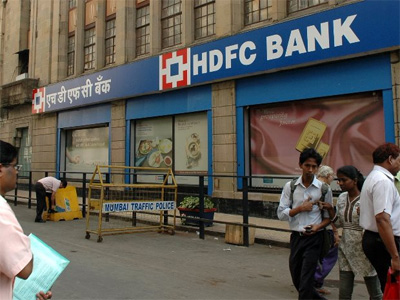 HDFC Bank hit a new high of Rs 1,840 on BSE on Tuesday in intra-day trade, surpassing information technology (IT) giant Tata Consultancy Services (TCS) in market capitalisation (market-cap) ranking.
HDFC Bank with market-cap of Rs 473,944 crore came in at number two position in overall ranking ahead of TCS which had market-cap of Rs 470,934 crore at 10:24 am; the BSE data showed.
---
&nbsp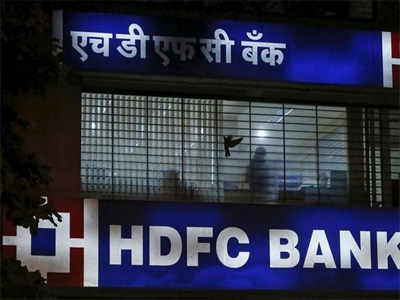 Artificial Intelligence (AI)-based chatbot 'Eva' — built for HDFC Bank by Bengaluru-based Senseforth AI Research — has successfully addressed over 2.7 million customer queries in six months to become the country's largest banking chatbot. According to HDFC Bank, it collaborated with Senseforth and launched 'EVA' (Electronic Virtual Assistant) in March this year on its website www.hdfcbank.com. Since then, 'Eva' has interacted with over 530,000 unique users, holding 1.2 million conversations and addressing 2.7 million queries with ease.
---
&nbsp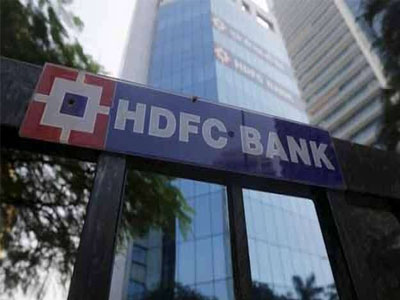 Second largest private sector lender by assets, HDFC Bank, on Tuesday, said it will shortly convert over 4 lakh of its point of sale (PoS) terminals to a digital PoS machine that will offer four additional digital payment options.
DigiPoS will be able to process the Unified Payment Interface (UPI), Bharat QR, SMS Pay and PayZapp, in addition to the facility to pay via debit or credit cards. In the coming months, HDFC Bank will convert its entire network of over 4 lakh PoS machines to DigiPoS without any investment by the merchants.
---
&nbsp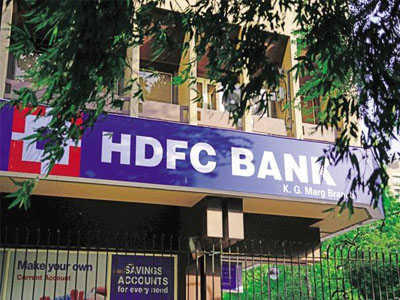 Bengaluru: HDFC Bank on Thursday cut interest rates on most of its savings accounts to 3.5% from 4%.
Customers with savings bank account balance of Rs50 lakh and above will continue to earn interest at 4% per annum, the lender said in a statement.
---
&nbsp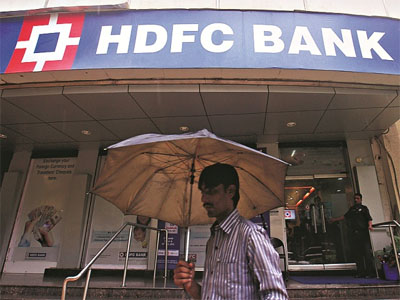 HDFC Bank plans to raise up to Rs 15,000 crore through infrastructure bonds. The proceeds could be deployed to finance projects in various infrastructure segments like power and affordable housing.
CRISIL has assigned "AAA" rating to the bonds. The overall rating continues to reflect the bank's established market position and healthy capitalisation. It is supported by a strong asset quality, comfortable resource profile, and a robust earnings performance, the rating agency said in a statement.
---
&nbsp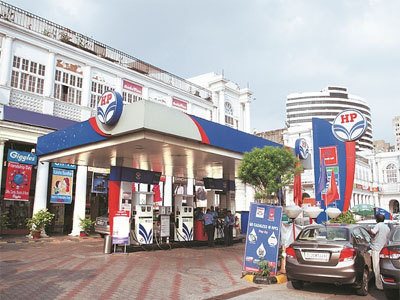 The Central government has not given investment bankers applying to manage the proposed merger of Oil and Natural Gas Corporation (ONGC) and Hindustan Petroleum Corporation (HPCL) a waiver from the 'conflict of interest' clause.
While the bankers had requested the government to provide exemption from the existing conflict clause, the latter has reiterated its position, according to the Department of Public Asset Management (Dipam) website.
---
&nbsp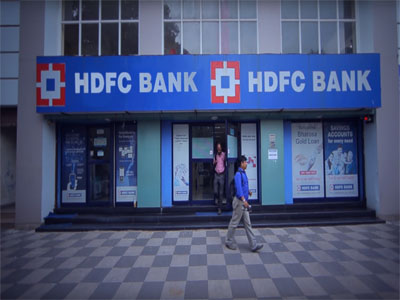 MUMBAI: For the first time, HDFC Bank has shrunk its ATM network by shutting down machines that were not seeing enough footfalls.
The bank has attributed this to a shift in customer behaviour from cash to electronic payments.
---
&nbsp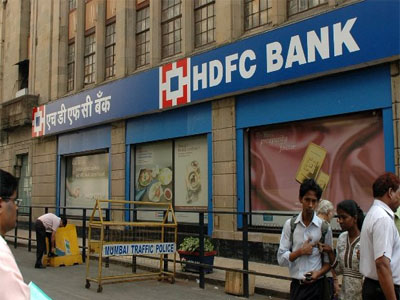 Private sector lender HDFC Bank on Monday reported 20.22 percent increase in net profit to Rs 3,893.84 crore for the quarter ended on June 30, 2017, compared to the same period last year. The bank had earned a profit of Rs 3,238.91 crore in the April-June quarter of last fiscal.
Total income rose to Rs 22,185.38 crore during the quarter under review, up 14.81 percent against Rs 19,322.63 crore in the same period last year, HDFC Bank said in a BSE filing.
---