SBI to offer loans to SMEs against input credit
Posted on 13th October 2017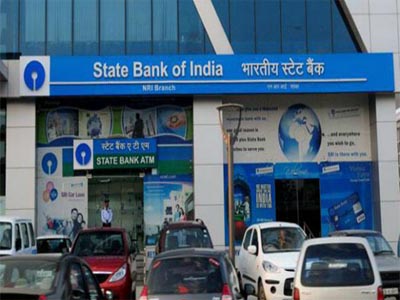 State Bank of India (SBI) will now give short-term working capital demand loans (WCDL) called the SME Assist to small- and medium-scale enterprises (SMEs) equivalent to 80% of their input credit for a period of nine months, at a concessional rate of interest. The new facility will be available to 1.6 million SME customers that the bank services across the country.

"Main objective of this scheme is to provide working capital to SMEs while they wait to get the reimbursements of the input credit. Timely credit will help them smoothly transition to a new GST (goods and services tax platform. The input credit certificate is the only document that the SME has to show at the time of the loan. For three months, they need to service only the interest component and after that they can repay the loan as a bullet payment or repay it in remaining six months," V Ramling, chief general manager-in-charge of SME at SBI, told DNA Money.

"This product will help them manage their working capital requirement till the time they get input credit. It also supports the government's GST initiative, as it will help stabilise the SMEs to run their operations without any hurdle," Ramling said.

SBI, which has loans outstanding of Rs 2.20 lakh crore to the SME sector said that the WCDL will be sanctioned outside assessed bank finance (ABF) at 20% of the existing fund based working capital limit or 80% of input tax claim due on purchases, whichever is lower. With a nominal processing fee of Rs 2,000, MSMEs can avail WCDL to meet their working capital requirement. Companies applying for a loan under the product have to provide a certificate from their chartered accountant confirming the input credit claims.
7th pay commission: Good news for Jammu & Kashmir employees
Posted on 24th April 2018
The government of Jammu and Kashmir has decided to implement the recommendations of the seventh pay commission. With this move Jammu and Kasmir has become first state to do so. The J&K employees would get their revised salaries from this month. The J&K government announced the good news from its twitter handle on Tuesday.
---
Trai vs Bharti Airtel, Idea Cellular: TDSAT stays predatory pricing order
Posted on 24th April 2018
In a relief to old operators, telecom tribunal TDSAT today put an interim stay on reporting requirement of 'segmented offers' and the new definition for ascertaining 'significant market power' for predatory pricing by Trai.

The Telecom Disputes Settlement and Appellate Tribunal (TDSAT) in its interim order today, however, placed a qualifier on the reporting requirements, saying the Telecom Regulatory Authority of India (TRAI) will be entitled to ask for details of segmented discounts or concessions "for analysis" but that "no penalty shall be imposed on that basis" till further orders are given in the ongoing appeals by Bharti Airtel and Idea Cellular.
---
ICICI Securities IPO under Sebi scanner
Posted on 24th April 2018
Mumbai: The stock market regulator Securities and Exchange Board of India (Sebi) has sought details of a large investment made by ICICI Prudential Mutual Fund in the flop IPO of affiliate ICICI Securities Ltd, two people aware of the matter said.

ICICI Securities had to cut its IPO size to Rs3,520 crore from the original target of Rs4,017 crore because of poor investor interest. Of this, a large chunk was bought by ICICI MF.
---
RIL surges 4%, adds Rs 22,000 crore in m-cap after Jio beats Airtel, Idea in monthly subscriber addition
Posted on 24th April 2018
Shares of Mukesh Ambani-controlled Reliance Industries Ltd surged nearly 4% on Tuesday emerging as the top gainers on BSE Sensex after Reliance Jio Infocomm Ltd outperformed India's largest telecom company Bharti Airtel Ltd and Idea Cellular Ltd in monthly subscriber addition in the month of February. According to the data released by the telecom regulator TRAI (Telecom Regulatory Authority of India) on Tuesday, Reliance Jio Infocomm added about 87.4 lakh new subscribers in February.
---
M&M's tractor business now worth twice as much as automotive division
Posted on 24th April 2018
Mahindra & Mahindra (M&M), the country's biggest tractor maker, has seen its market cap swelling by over Rs 100 billion since the start of the new financial year, giving it a valuation of Rs 1.03 trillion. The stock hit a new high of Rs 839 on Tuesday, showing a cumulative increase of over 12 per cent since the beginning of April.

The only visible trigger for this price increase is the forecast of a normal monsoon by private forecaster Skymet, as well as the India Meteorological Department (IMD).
---
Be the first person to write a business review for SBI to offer loans to SMEs against input credit