SBI to offer loans to SMEs against input credit
Posted on 13th October 2017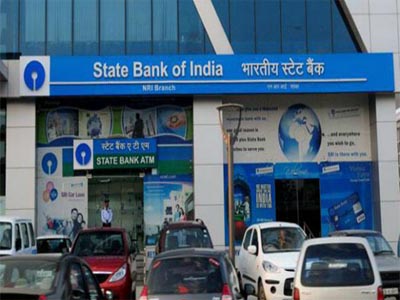 State Bank of India (SBI) will now give short-term working capital demand loans (WCDL) called the SME Assist to small- and medium-scale enterprises (SMEs) equivalent to 80% of their input credit for a period of nine months, at a concessional rate of interest. The new facility will be available to 1.6 million SME customers that the bank services across the country.

"Main objective of this scheme is to provide working capital to SMEs while they wait to get the reimbursements of the input credit. Timely credit will help them smoothly transition to a new GST (goods and services tax platform. The input credit certificate is the only document that the SME has to show at the time of the loan. For three months, they need to service only the interest component and after that they can repay the loan as a bullet payment or repay it in remaining six months," V Ramling, chief general manager-in-charge of SME at SBI, told DNA Money.

"This product will help them manage their working capital requirement till the time they get input credit. It also supports the government's GST initiative, as it will help stabilise the SMEs to run their operations without any hurdle," Ramling said.

SBI, which has loans outstanding of Rs 2.20 lakh crore to the SME sector said that the WCDL will be sanctioned outside assessed bank finance (ABF) at 20% of the existing fund based working capital limit or 80% of input tax claim due on purchases, whichever is lower. With a nominal processing fee of Rs 2,000, MSMEs can avail WCDL to meet their working capital requirement. Companies applying for a loan under the product have to provide a certificate from their chartered accountant confirming the input credit claims.
SEBI COMES OUT WITH LIST OF 1,677 DEFAULTERS
Posted on 14th August 2018
As many as 1,677 entities, including individuals, failed to pay penalties imposed by Sebi till the end of May, according to the regulator.

The list of defaulters as on May 31, 2018 "for non-payment of penalty imposed by Sebi through orders passed up to December 31, 2017" has been published on the regulator's website on Monday.
---
SBI shares continue to fall; down over 3 per cent
Posted on 14th August 2018
New Delhi: Shares of State Bank of India continued to fall for the second straight session on Monday, dropping over 3 per cent after the lender reported a hefty loss of Rs 4,876 crore for the June quarter.

The stock went down 3.17 per cent to end at Rs 294.80 on BSE. Intra-day, it slumped 4.15 per cent to Rs 291.80. At NSE, shares of the company fell 2.54 per cent to close at Rs 296.70.
---
Bitcoin slips below $6,000 to lowest since June as almost every other crypto nosedives
Posted on 14th August 2018
Bitcoin dropped below $6,000 and dozens of smaller digital tokens tumbled as this month's selloff in cryptocurrencies showed few signs of letting up. The largest digital currency fell as much as 6.2 percent to $5,887 as of 10:44 a.m. in Hong Kong, the lowest level since June, according to Bloomberg composite pricing. Ether sank 12 percent, while all but one of the 100 biggest cryptocurrencies tracked by Coinmarketcap.com recorded declines over the past 24 hours.
---
Debit cards: Paytm rules the roost in the virtual world but lags in real life
Posted on 14th August 2018
Given how every depositor gets a digital debit card, Paytm Payments Bank has in less than a year of its launch notched up a large outstanding debit card user base.

Reserve Bank of India (RBI) data show the mobile wallet-to-payments bank entity had 39.12 million outstanding debit cards at the end of May.
---
Air India says yet to receive equity infusion from government
Posted on 14th August 2018
National carrier Air India on Monday said it is yet to receive the equity infusion from the government to meet its working capital requirements after an airline's pilots' body claimed grounding of several aircraft due to lack of funds.

"There is no money for spares and maintenance of these aircraft. Some of them have been grounded for the last three months.
---
Be the first person to write a business review for SBI to offer loans to SMEs against input credit