&nbsp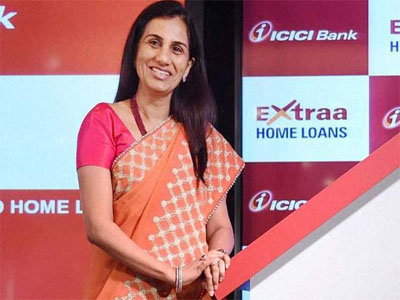 With lenders' bets on project loans turning awry, ICICI Bank's Chanda Kochhar has said project financing is set to undergo fundamental changes wherein greater focus will be on planning and diligence. "To bring back investments, the fundamentals of project financing will have to change. Projects will have to be much more completely tied-up before they get funded," Kochhar said at the launch of a book, edited by former RBI deputy governor Rakesh Mohan, here last evening. The ICICI Bank's managing director and chief executive said this shall include backward and forward linkages, land availability, natural resources and financial closures. She, however, was quick to add that project finance will continue to be done by banks.
---
&nbsp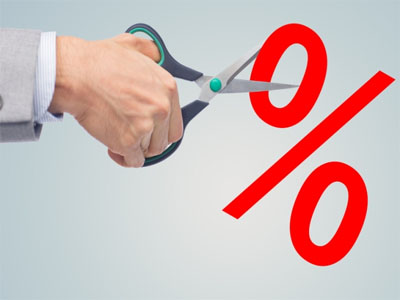 ICICI Bank the country's largest private sector lender and, one of its public sector peer Union Bank of India reduced their savings bank rates by 50 basis points on Friday, expanding the number of banks that have cut their savings rates in recent times.
State Bank of India (SBI) started the trend on July 31 with a cut of 50 basis points on savings deposits. Bank of Baroda, Punjab National Bank, HDFC Bank, Axis Bank, YES Bank and now Union Bank and ICICI Bank have also cut to match competition. But, the baskets are different for different banks.
---
&nbsp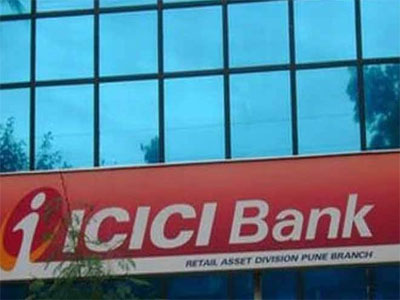 It was a mixed bag for bad loan recoveries by banks in the June quarter of FY18 over the previous year, data compiled by FE showed. While banks like State Bank of India (SBI), ICICI Bank and Axis Bank have reported higher recoveries, others like Punjab National Bank (PNB), Canara Bank and Union Bank of India have shown a dip in recoveries in Q1. According to the data, SBI reported the highest recovery at Rs 4,646 crore in Q1, among all lenders. SBI chairman Arundhati Bhattacharya recently told reporters that the bank expects resolutions in corporate accounts.
---
&nbsp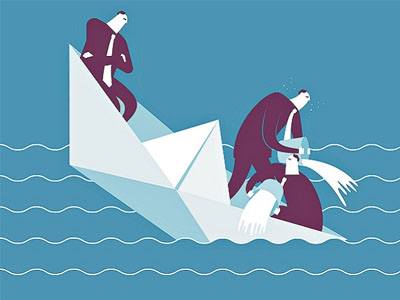 Yet another large defaulter, ABG Shipyard Ltd., on Tuesday saw insolvency proceedings under the Insolvency and Bankruptcy Code (IBC) 2016 being initiated by the Ahmedabad bench of National Company Law Tribunal (NCLT).
The bench, chaired by Justice Bikki Raveendra Babu, admitted the petition for insolvency proceedings initiated by lender ICICI Bank against ABG Shipyard Ltd for its debt default of over Rs 4,500 crore. Justice Babu appointed Sundaresh Bhat of BDO India, one of the world's largest tax and accounting firm as the interim resolution professional (IRP). A copy of the pronouncement would be put up by the NCLT later.
---
&nbsp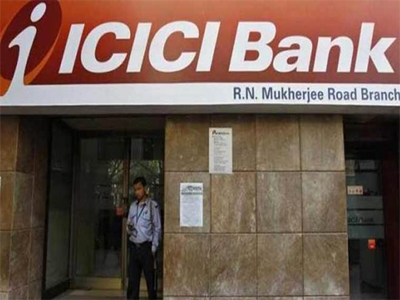 ICICI Bank reported a soft quarter with no clarity on the asset quality 'rabbit hole' contrary to street's expectation of things getting better. Outside watchlist (WL) slippage were high. No material information was offered on stress outside WL & credit cost guidance. Maintain Hold. Prefer Axis Bank in the private corporate banks. The total net stressed assets including drill-down exposures declined to 10.28% of net advances vs. 10.52% q-o-q. PCR improved only marginally to 41.4% q-o-q (vs. 47.1% in Q3FY17) in spite of partial recovery of the large cement account which slipped in Q4FY17 & had taken down the coverage to 40.2%.
---
&nbsp
ICICI Bank hit two-year high of Rs 315, up 1.6% on BSE in early morning trade, ahead of the release of its April-June (Q1FY18) results today.
The stock is currently trading at its highest level since March 13, 2015 and nearly 14% away from its all-time high of Rs 358 touched on January 28, 2015 in intra-day trade.
---
&nbsp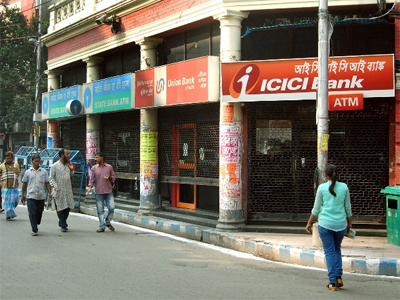 Largest private sector lender ICICI Bank will be selling personal loans of up to Rs 15 lakh through its ATMs that can be availed of by select salaried customers even if they haven't previously applied for one.
Using data from credit information companies, the lender will pre-qualify select customers for personal loans.
---
&nbsp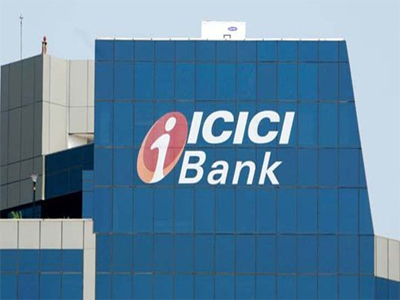 ICICI Bank was trading higher by 1% at Rs 295, recovering nearly 2% from its early morning low of Rs 289 on the BSE. The stock of private sector lender adjusted for 1:10 bonus shares and for dividend of Rs 2.5 per share.
The board of directors of the bank on May 3, announced issue of bonus shares (including ADS holders) in the ratio of 1:10 i.e. one equity share of Rs 2 each for every 10 fully paid-up equity shares held on the record date. The board also recommended a dividend of Rs 2.5 per share for FY2017 pre-bonus issue.
---
&nbsp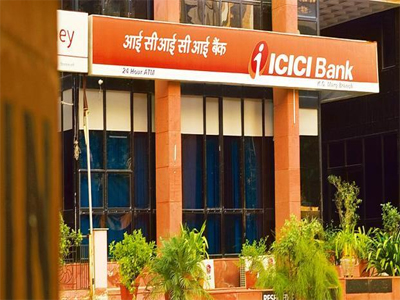 Private sector lender ICICI Bank on Tuesday increased its authorised capital by Rs 775 crore to Rs 2,500 crore.
"The authorised capital of the company shall be Rs 2,500 crore divided in to 1,000 crore equity shares of Rs 2 each, Rs 150,00,000 shares of Rs 100 each and 350 shares of Rs 100,00,000 crore each with rights privileges and conditions attached thereto...," the company said in a regulatory filing.
---
&nbsp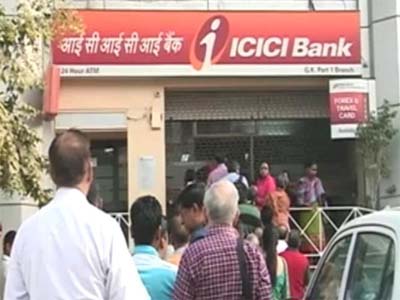 ICICI Bank and Fairfax Financial Holdings will sell a part of their stakes in ICICI Lombard General Insurance Company in the latter's initial public offering (IPO) of equity, to monetise their investment. ICICI Lombard is a joint venture (JV) between the bank and the Canada-based financial holdings company, founded and led by Prem Watsa, a magnate of Indian origin.
---