&nbsp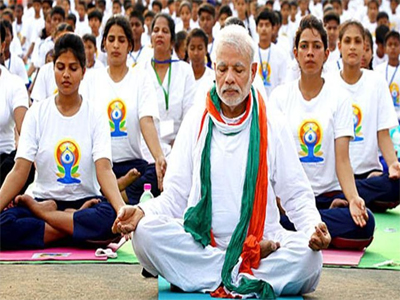 Prime Minister Narendra Modi on Wednesday led the country-wide celebrations in Lucknow, where an estimated 50,000 enthusiasts, including Chief Minister Yogi Adityanath, stretched an extra muscle in various yogic postures.
Addressing a huge gathering at the Ramabai Ambedkar Maidan on the occasion of the third International Yoga Day celebrations, Modi asserted that the traditional practice has now become part of every person's life.
---
&nbsp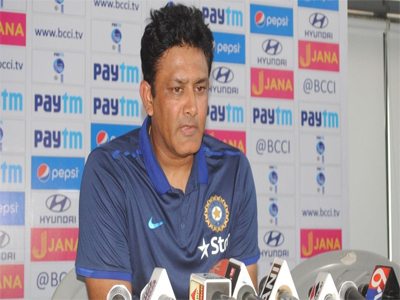 Legendary leg-spinner Anil Kumble has decided against continuing as the head coach of the Indian cricket team, it was announced on Tuesday.
According to reports, Kumble, whose one-year tenure was scheduled to end at the conclusion of the ICC Champions Trophy in England and Wales, stayed back in England instead of travelling with the team for their next assignment in the West Indies.
---
&nbsp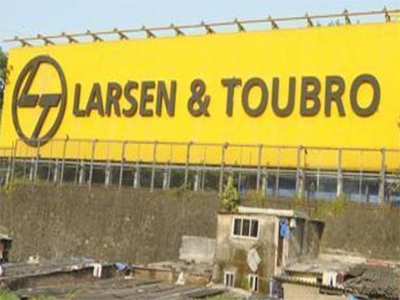 Larsen & Toubro (L&T) was up nearly 2% to Rs 1,781 on BSE in intra-day trade after nearly 2.5% of total equity of the construction & engineering major changed hands via multiple block deals.
Till 09:41 am; around 22.90 million equity shares representing 2.5% of total equity of L&T have changed hands on the BSE, the exchange data shows.
---
&nbsp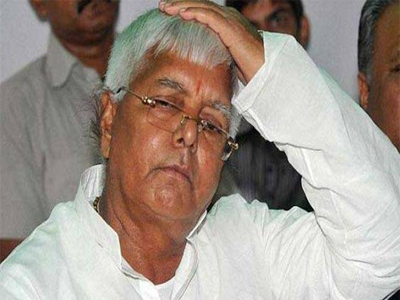 The I-T Department has charged family members of RJD chief Lalu Prasad, including his wife, son and daughters, under the Benami Transactions Act in connection with its probe into land deals worth Rs 1,000 crore and tax evasion.
The Income Tax (I-T) Department has served notices of attachment of assets to Lalu's daughter Misa Bharti and her husband Shailesh Kumar, his wife and former Bihar Chief Minister Rabri Devi, son and Bihar Deputy Chief Minister Tejashwi Yadav and daughters Chanda and Ragini Yadav.
---
&nbsp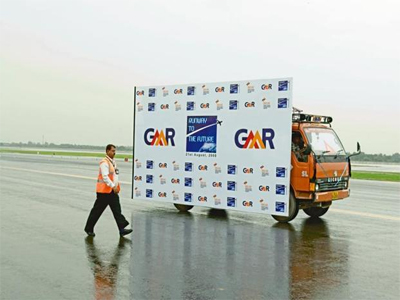 The GMR group is planning to bid for expansion and modernisation of existing airports in Serbia and Jamaica, as it aims to double airports to 10 under management over the next few years.
"We are looking for opportunities both in India and abroad. We have qualified to bid for Belgrade (Serbia) and Kingston (Jamaica) airports," said Sidharth Kapur, president, GMR airports on Tuesday.
---
&nbsp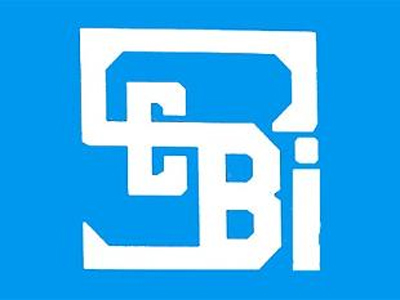 Markets regulator Sebi is likely to amend some existing regulations to ease the insolvency process initiated by the Reserve Bank of India (RBI) and other lenders against companies with high debt.
According to sources, Sebi is planning to reduce the timeline for completion of takeover from six months to 30 days for acquirers in the case of insolvency proceedings. Price discovery and disclosure-related rules in such takeovers are also expected to be relaxed.
---
&nbsp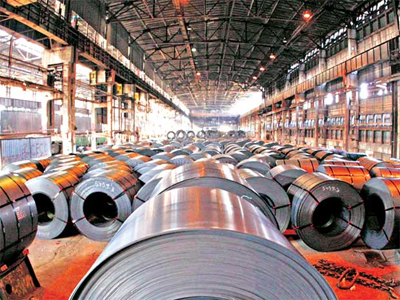 Lenders to Monnet Ispat on Tuesday gave the mandate to the State Bank of India, the lead lender, to move an application before the National Company Law Tribunal (NCLT) to start the resolution process for the ailing steel firm.
A senior public sector bank executive said the lenders had given their nod to file the application under the Insolvency and Bankruptcy Code.
---
&nbsp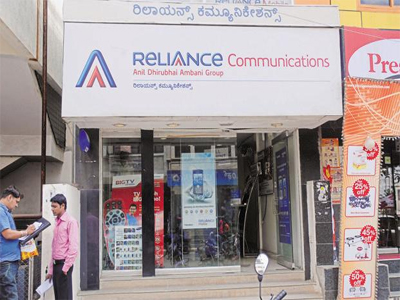 Mumbai: Reliance Communications Ltd, part of Anil Ambani-led Reliance Group, has invited offers to sell or jointly develop 133-acre Dhirubhai Ambani Knowledge Centre (DAKC) located in Navi Mumbai.
DAKC, an information technology (IT) park, has a development potential of 13 million sq.ft, including a captive residential area. So far, around 2 million sq.ft has been developed, as per a newspaper advertisement by the company.
---
&nbsp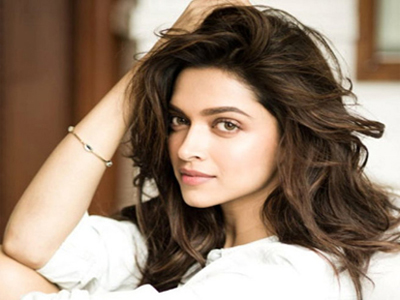 Hindi cinema actor Deepika Padukone has been nominated in Teen Choice Awards for her breakthrough role in xXx: Return of Xander Cage and the actor will compete with Wonder Woman Gal Gadot for the trophy.
Deepika, 31, has been nominated in the Choice Action Movie Actress category for essaying the role of xXx agent Serena Unger, who helps Xander Cage in saving the world in the DJ Caruso directed film.
---
&nbsp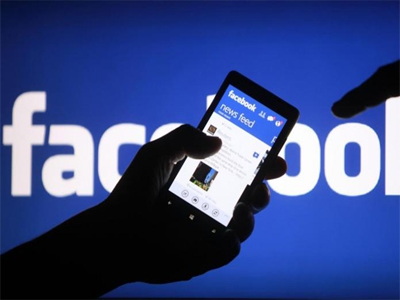 Adding to the fear that full artificial intelligence (AI) could spell the end of the human race, researchers from the Facebook Artificial Intelligence Research Lab (FAIR) have found that while they were busy trying to improve chatbots, the "dialog agents" were creating their own language. Soon, the bots began to deviate from the scripted norms and started communicating in an entirely new language which they created without human input, The Verge reported on Tuesday. Using machine learning algorithms, the "dialog agents" were left to converse freely in an attempt to strengthen their conversational skills.
---