Microsoft top recruiter with over Rs 1-crore annual package at IITs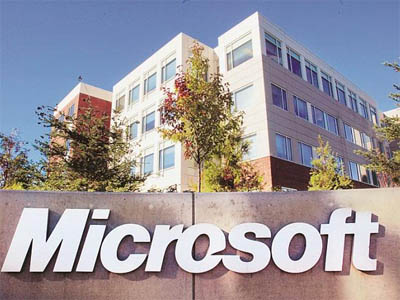 With the highest annual package of over $164,000, or Rs 1.17 crore, this year, IT giant Microsoft has continued its streak of emerging as the top recruiter on Day One of final placements at the Indian Institutes of Technology (IITs).

Older as well as some newer IITs kicked off their first phase of the final placements process in two slots on Sunday.

Last year, Microsoft had given the highest international offer of $215,000 (more than Rs 1.54 crore) at multiple IITs.

Participating in the first slot of the first day of placements, Microsoft gave the highest number of offers at multiple campuses including IIT Bombay, IIT Madras, IIT Kharagpur, and IIT Guwahati.

At IIT Madras, Microsoft gave 20 offers, followed by 11 by Goldman Sachs, nine by Qualcomm, and seven by the Boston Consulting Group (BCG).

The US-based IT giant extended 24 offers, the highest, at IIT Kharagpur, followed by Goldman Sachs at 14.

In terms of international offers, following Microsoft closely were Uber, Salesforce, and Cohesity, extending annual CTC (cost to company) in the range of $140,000 (Rs 1 crore) at some of the top IIT campuses, according to sources.

Apart from Microsoft's $164,000, the highest international offers at IIT Bombay included those of Amsterdam-based proprietary trading firm Optiver's 130,000, or Rs 1.02 crore, and Uber's $143,000, or Rs 1.02 crore.

The highest domestic offer at IIT Bombay stood at Rs 32.59 lakh per annum by Qualcomm, Rs 32 lakh per annum by Google, and Rs 31.50 lakh per annum by Goldman Sachs.

IIT Madras got four international offers, one each by Microsoft, Uber, Salesforce, and Cohesity, while IIT Guwahati received four international offers from Microsoft and Uber. IIT Kharagpur saw a 50 per cent rise in international offers including pay packages of more than Rs 1 crore.

Registering a 20 per cent jump, IIT Madras saw 102 offers made by 20 companies in the first slot of Day One this year against 85 offers by 19 companies last year. The first phase of the final placements will continue till December 8 while that for IIT Guwahati will extend till December 15.

Manu Santhanam and C S Shankar Ram, advisors (training and placement), IIT Madras, said the maximum number of offers came from the computer science and consulting sectors. In the second slot at IIT Madras, around 30 companies including Samsung Semiconductor, Jaguar and Bajaj Auto are scheduled to participate with 42 profiles.

Rakhesh Singh Kshetrimayum, head, Career Development Centre, IIT Guwahati, said: "Several companies have lined up and started recruiting our students for job in India and abroad on Day One."