Microsoft top recruiter with over Rs 1-crore annual package at IITs
Posted on 2nd December 2019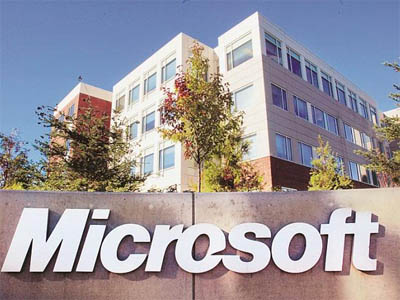 With the highest annual package of over $164,000, or Rs 1.17 crore, this year, IT giant Microsoft has continued its streak of emerging as the top recruiter on Day One of final placements at the Indian Institutes of Technology (IITs).

Older as well as some newer IITs kicked off their first phase of the final placements process in two slots on Sunday.

Last year, Microsoft had given the highest international offer of $215,000 (more than Rs 1.54 crore) at multiple IITs.

Participating in the first slot of the first day of placements, Microsoft gave the highest number of offers at multiple campuses including IIT Bombay, IIT Madras, IIT Kharagpur, and IIT Guwahati.

At IIT Madras, Microsoft gave 20 offers, followed by 11 by Goldman Sachs, nine by Qualcomm, and seven by the Boston Consulting Group (BCG).

The US-based IT giant extended 24 offers, the highest, at IIT Kharagpur, followed by Goldman Sachs at 14.

In terms of international offers, following Microsoft closely were Uber, Salesforce, and Cohesity, extending annual CTC (cost to company) in the range of $140,000 (Rs 1 crore) at some of the top IIT campuses, according to sources.

Apart from Microsoft's $164,000, the highest international offers at IIT Bombay included those of Amsterdam-based proprietary trading firm Optiver's 130,000, or Rs 1.02 crore, and Uber's $143,000, or Rs 1.02 crore.

The highest domestic offer at IIT Bombay stood at Rs 32.59 lakh per annum by Qualcomm, Rs 32 lakh per annum by Google, and Rs 31.50 lakh per annum by Goldman Sachs.

IIT Madras got four international offers, one each by Microsoft, Uber, Salesforce, and Cohesity, while IIT Guwahati received four international offers from Microsoft and Uber. IIT Kharagpur saw a 50 per cent rise in international offers including pay packages of more than Rs 1 crore.

Registering a 20 per cent jump, IIT Madras saw 102 offers made by 20 companies in the first slot of Day One this year against 85 offers by 19 companies last year. The first phase of the final placements will continue till December 8 while that for IIT Guwahati will extend till December 15.

Manu Santhanam and C S Shankar Ram, advisors (training and placement), IIT Madras, said the maximum number of offers came from the computer science and consulting sectors. In the second slot at IIT Madras, around 30 companies including Samsung Semiconductor, Jaguar and Bajaj Auto are scheduled to participate with 42 profiles.

Rakhesh Singh Kshetrimayum, head, Career Development Centre, IIT Guwahati, said: "Several companies have lined up and started recruiting our students for job in India and abroad on Day One."
Noida gets 400-bed Covid-19 hospital, CM Yogi Adityanath reviews facilities
Posted on 8th August 2020
Uttar Pradesh Chief Minister Yogi Adityanath on Saturday inaugurated a dedicated 400-bed government hospital for COVID-19 patients in Noida.

The facility is located in Sector 39 of the city and has come up in association with the Tata Trusts and the Bill and Melinda Gates Foundation, according to officials.
---
Gold price today at Rs 56,050 per 10 g; silver at record Rs 76,510 a kg
Posted on 8th August 2020
Gold prices today jumped to Rs 56,050 from Rs 55,350 per 10 gram, while silver climbed to Rs 76,510 from Rs 73,500 per kg, according to Good Returns website.

Gold jewellery prices vary across India, the second-largest consumer of the metal, due to excise duty, state taxes, and making charges.
---
US election: China would love to have me lose to 'sleepy' Biden, says Trump
Posted on 8th August 2020
US President Donald Trump on Friday (local time) said that China would love to have an election if he lost to his sleepy Democrat presidential candidate Joe Biden.

China would love for us to have an election where Donald Trump lost to sleepy Joe Biden. They would dream (that) they would own our country. If Joe Biden was president, China would rule our country, he told reporters here.
---
Facebook builds 600 affordable homes to address housing crisis in US
Posted on 8th August 2020
Facebook has produced and preserved approximately 600 affordable homes near its headquarters in Menlo Park, California, of which roughly 70 per cent are reserved for extremely low and very low-income residents.

The company said it is on track to creating approximately 750 affordable homes by 2022.
---
Amazon, Flipkart set to witness business worth $600 mn during sale events
Posted on 8th August 2020
E-commerce companies Amazon and Flipkart are expecting to witness a total business of about $600 million during their ongoing sale events. This is at least 25 per cent higher in terms of sales compared to the business these firms would have generated for such small scale events during pre-Covid times, according to the industry insiders and analysts. They are also witnessing an increase in volumes (number of orders) which is 40 per cent higher than the normal times. Walmart-owned Flipkart is running the 5-day 'Big Saving Days' sale till Monday, coinciding with Amazon's 48-hour Prime Day sale which ended on Friday night.
---
Be the first person to write a business review for Microsoft top recruiter with over Rs 1-crore annual package at IITs