Election Commission talks tough on model code violations ahead of state polls
Posted on 11th January 2016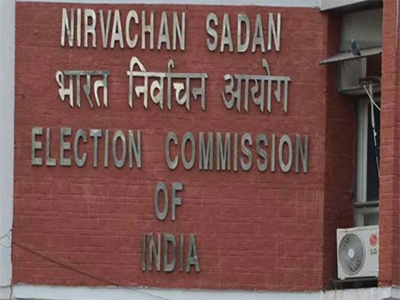 New Delhi: The Election Commission (EC) has, ahead of polls to five assemblies, cracked the whip on violations of the model code of conduct (MCC), and separately asked Bharatiya Janata Party (BJP) lawmaker Sakshi Maharaj to explain recent comments made in poll-bound Uttar Pradesh.

Significantly, in both the missives, the EC cited a recent Supreme Court order banning the use of religion and caste to woo voters.

The EC told all recognized national and state political parties in a letter on Tuesday that political parties and their leaders should "desist from making statements to the effect of creating disharmony between different sections of society on the basis of religion as the same disturbs peace and tranquillity" which are necessary for free and fair polls.

"The commission will not remain a silent spectator if the provisions of the law or MCC are violated and no one can do it with impunity. The commission will take action for any violation under all powers available," the EC warned.

In the first censure—of Sakshi Maharaj—the EC cited the same 2 January Supreme Court ruling while sending him a showcause notice to which he has to reply by Wednesday.

The EC told Maharaj that he "wilfully disobeyed" the apex court's order by making the "expunged statements".

It invoked the MCC's provision that "there shall be no appeal to caste or communal feeling" and the Representation of People's Act (RPA), which says "promoting enmity between different classes of society in connection with election on the ground of religion is an electoral offence."

"The commission has received a complaint dated 7 January from INC (Congress) that you have in a meeting at Meerut on 6 January made statements, which if read in entirety have the effect of promoting enmity between classes of society in connection with elections on the grounds of religion," the letter said.

Similar tough talk from the poll watchdog preceded the assembly election in Bihar last year. This time, however, the Supreme Court order imposes further restrictions on political parties, giving the EC stronger legal backing.

Experts welcomed the action.

"I think it is a very good move by the EC and it appears that it has been taking a stringent, pro-active stance in the ongoing polls. However, what is important is that a serious action must be taken and they should not be let off with just an apology," said Maj Gen (retd) Anil Verma, head of the New Delhi-based Association for Democratic Reforms think tank.

In another communication to all the chief electoral officers of the five states, the EC said that the cost of putting up hoardings or advertisements should not be borne by the public exchequer. The EC reiterated its stand that hoardings or advertisements which "project achievements" of leaders or parties should either be removed or covered.

The EC also set up a screening committee made up of chief secretaries on complaints relating to MCC violations. They have been asked to scrutinize complaints and list them before the commission in order of priority.

With an eye on the "timely disposal of clearances sought under MCC", the committee will examine such proposals before routing it to the EC.

Polling in Uttar Pradesh, Uttarakhand, Punjab, Goa and Manipur is spread between 4 February to 8 March. The model code came into force on 4 January when the EC announced the poll schedule.
&nbsp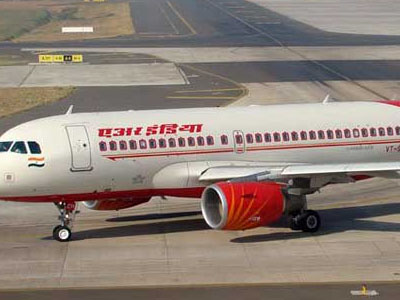 The Modi government, true to its intentions of divesting Air India, has put apartments owned by the airline across Mumbai on the block. These apartments, most of which are concentrated in upmarket South Mumbai, are expected to fetch Air India a minimum of Rs 305 crore. According to the company's auction documents, the minimum price (called the reserve price from which bidding shall start), range from above Rs 10 crore to a little under Rs 1 crore.
While the bids for some these properties need to be submitted on or before August 31, bids for others can be submitted a day later on September 1, 2017. Cushman and Wakefield has been appointed as the advisors for the sale of these properties.
---
&nbsp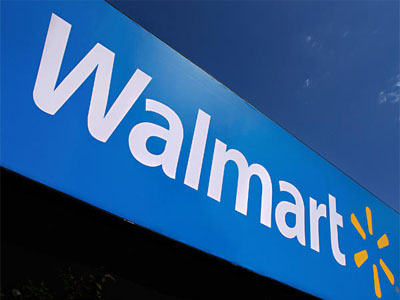 Walmart and Google are today announcing a new partnership that will enable voice shopping through Google Assistant, Google's virtual assistant that lives on devices like its smart speaker, Google Home. Specifically, consumers will now be able to take advantage of Walmart's "Easy Reorder" feature through an integration with Google's shopping service, Google Express. This will allow consumers to shop from hundreds of thousands of Walmart products just by speaking, the companies explain.
Related to this, Google Express is also today ditching its membership fees, and now promises free delivery across its retailers in one to three days, as long as customer orders are above each store's minimums.
---
&nbsp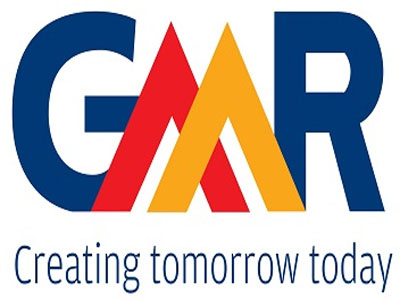 After a game of patience, GMR Infrastructure Ltd's sustained focus on airports is slowly paying off. Return on investments in airports' development and maintenance is improving, as regulations are being eased and traffic at key airports is rising.
On Tuesday, the company detailed its expansion plans for its prized asset, Delhi International Airport (Pvt.) Ltd (DIAL), where it leads the consortium. A 60% increase in capacity for passenger traffic and increase in cargo handling infrastructure, besides world-class facilities, will be done in three phases over a decade. Although this would imply cost increases in the near term, it would gradually ramp-up revenue and profit. In fact, June quarter passenger traffic at Delhi airport grew by 14%.
---
&nbsp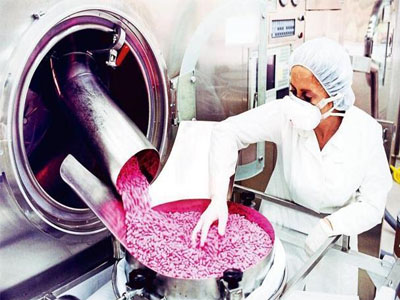 New Delhi: The government is close to finalizing a proposal to grant licences in perpetuity to pharmaceutical companies, scrapping the existing policy that required renewal of licences every five years.
Aimed at enhancing the ease of doing business in India, the government has proposed that manufacturers be granted licences that will remain valid as long as they comply with good manufacturing practices (GMP).
---
&nbsp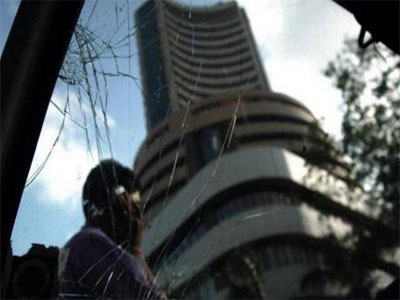 The BSE Sensex firmed up by another 149 points and the Nifty reclaimed the 9,800—mark in opening trade on Wednesday, aided by fresh buying mainly in realty, healthcare and banks, coupled with positive global cues.
The 30—share index moved higher by 149.01 points, or 0.47 %, to 31,440.86. The gauge had gained 33 points in yesterday's session.
---
Be the first person to write a business review for Election Commission talks tough on model code violations ahead of state polls