Bajaj Auto total sales up by 2% in August
Posted on 2nd September 2015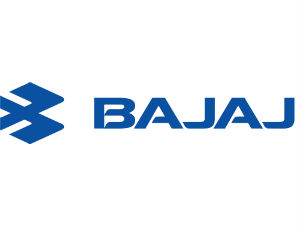 Bajaj Auto today reported a 2% increase in total sales in August at 3,41,965 units as against 3,36,840 in the same month of 2014.

Motorcycle sales during the month also grew by 2% to 2,90,436 units as against 2,84,302 units in August last year, the company said in a BSE filing.

Bajaj Auto's commercial vehicles sales during the month stood at 51,529 units compared with 52,538 units in the year-ago period, a decline of 2%.

Its exports in August this year came in at 1,81,658 units as against 1,75,127 units a year ago, an increase of 4%, the company said.
Microsoft working with PC makers to empower SMEs
Posted on 26th June 2019
Microsoft is working with PC manufacturers to introduce Windows 10-powered systems to empower SMEs to address their key business needs, a top company official said Wednesday. The idea is to help SMEs increase business productivity and ensure that employees use latest technologies, Microsoft India group director for devices Farhana Haque said at an event here. She asked small and medium-sized enterprises (SMEs) to update their personal computers (PCs) – older than four years – to reduce maintenance cost and increase productivity.
---
60% road projects do not have a major maintenance reserve, says ICRA
Posted on 26th June 2019
Road developers are either giving the creation of a maintenance reserve for roads in India a total miss, or setting aside inadequate funds for it, according to an ICRA Ratings survey. In simpler terms, the survey suggests that a large number of build operate transfer (BOT) highways in India may not have a ready funds for their maintenance, when needed.
---
SBI Life Insurance hits 52-week high on strong response for share sale
Posted on 26th June 2019
Shares of SBI Life Insurance Company hit a 52-week high of Rs 715 per share, up 6 per cent intra-day, on the BSE on Wednesday with heavy buying being seen at the counter in respose to excessive bids being received for stake sale. The stock erased its entire loss of 5 per cent witnessed during Tuesday's trading session after the share-sale opened.
---
Soon, drink-driving may cost you a fine of up to Rs 10,000
Posted on 26th June 2019
Soon, drink-driving may cost you a fine of up to Rs 10,000. The government is planning to bring changes in the Motor Vehicle Act to introduce stiffer penalty for driving under the influence of alcohol. Moreover, a stringent penalty will be introduced for traffic violators. According to the Times of India, the government will introduce the bill in the Parliament in the coming weeks.
---
Bitcoin tops $12,000 for the first time January 2018
Posted on 26th June 2019
NEW DELHI: Bitcoin prices surpassed $12,000 on Wednesday for the first time since January 2018. The interest in the cryptocurrency rose after Facebook unveiled its own digital unit Libra.

On a year-to-date basis, bitcoin has risen 216 per cent to $12,155 on June 26 against $3843.52 on January 1. The currency is still way below its record level of $20,000 witnessed at the end of 2017.
---
Be the first person to write a business review for Bajaj Auto total sales up by 2% in August