Ashok Leyland slips 7% after standalone profit before tax slumps 97% in Q2
Posted on 11th November 2019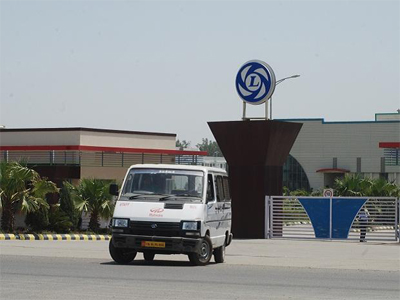 Shares of Ashok Leyland slipped up to 7.2 per cent to Rs 71 in the morning deals on the NSE on Monday, after the company reported weak September quarter earnings. The commercial vehicle major logged a 97 per cent drop in standalone profit before tax at Rs 19.11 crore during Q2FY20, as compared to Rs 670.8 crore during same quarter last year.

At 9:43 AM, the stock was trading 3.2 per cent lower at Rs 74.05. In comparison, the benchmark Nifty50 was 0.19 per cent down at 11,885-mark. Nearly 2.05 shares changed hands on the NSE and BSE till the time of writing of this report.

The company said that the profit before tax (before exceptional item) for the quarter was at Rs 84 crore (relarive to Rs 688 crore during the same quarter last year), while Earnings before interest, tax, depreciation and amortization (EBITDA) for the quarter stood at 5.8 per cent. The CV makers total revenue, too, dropped 48 per cent to Rs 3,975 crore during the quarter from Rs 7,648.65 crore during same quarter last year.

"The industry has witnessed a 53 per cent decline in volumes. Volumes for Ashok Leyland also witnessed a significant drop in this quarter, despite this, we have been able to achieve an EBITDA of 5.8 per cent. Some of the cost management programs initiated early this year have yielded benefits and are reflected in the results," Dheeraj G Hinduja, chairman, Ashok Leyland Ltd said in a statement.

Early this month, Ashok Leyland said it would observe non-working days ranging from 0-12 days during month of November 2019. "We hereby inform you that in order to align production in line with the market demand for our products, the company proposes to observe non-working days ranging from 0-12 days during the month of November," the company said in a BSE filing.

In the previous month, too, the truck maker had suspended manufacturing at its various plants for up to 15 days in order to adjust production to market demand.
People assaulting police personnel during COVID-19 lockdown will be booked under NSA, warns UP government
Posted on 3rd April 2020
The Yogi-Adityanath led Uttar Pradesh government on Friday took a strict stance against reports of misbehaviour against police personnel in the state and said that anyone who attacks the police at any place in the state will be booked under the National Security Act (NSA).

A directive issued by the state government, under Chief Minister Yogi Adityanath, read, During the lockdown, strict action will be taken against those who attack the police at any place in the state. They will be booked under the NSA.
---
Amazon Pantry back online, resumes services in Bengaluru, Hyderabad, Pune
Posted on 3rd April 2020
Amazon Pantry, the company's daily essentials store for Prime members, is back online and is accepting orders in a few cities after temporarily shutting down last week due to the lockdown.

It is now serviceable in Bengaluru, Hyderabad and Pune for select pincodes. Pantry offers essentials including food, beverages, household supplies, health and beauty products at discounted rates.
---
'Switch of all lights in your homes for 9 minutes at 9 PM on April 5': PM Modi's appeal to India in video message
Posted on 3rd April 2020
Prime Minister Narendra Modi on Friday addressed the nation through a video message, in which he appealed to the citizens of India to come together to defeat the threat of the coronavirus disease (COVID-19) crisis, that is spreading like wildfire across the nation.

In a unique proposition, the Prime Minister asked every citizen to switch off all lights at their residences on April 5 at 9 PM for nine minutes and instead light a candle, a 'Diya', or their mobile's flashlights to mark India's fight against coronavirus.
---
Tablighi Jamaat patients making lewd gestures at nurses, roaming nude in hospital: Ghaziabad CMO writes to police
Posted on 3rd April 2020
Hours after Delhi government wrote to capital's police commissioner seeking deployment of adequate police force at the quarantine centres and hospital where people who attended the Tablighi Jamaat event in Nizamuddin Markaz have been kept, adjoining Ghaziabad's Chief Medical Officer (CMO) has written to the local police saying that the Jammat attendees have been roaming nude inside the MMG district hospital and making lewd gestures and remarks at the nurses.

In the letter, the CMO said that the inmates who have been put under observation are misbehaving with the hospital staff.
---
960 foreigners linked to Tablighi Jamaat blacklisted, visas cancelled
Posted on 3rd April 2020
Taking stringent action against the Tablighi Jamaat, Nizamuddin, the Centre on Thursday blacklisted 960 foreigners and cancelled their tourist visas after over their involvement in Jamaat activities. The government also said that necessary legal action will be taken against them.

Under the directions of Union Home Minister, Shri Amit Shah, the Ministry of Home Affairs (MHA) has blacklisted 960 foreigners, present in India on tourist visas, for their involvement in Tablighi Jamaat activities, the Ministry of Home Affairs said in an official statement.
---
Be the first person to write a business review for Ashok Leyland slips 7% after standalone profit before tax slumps 97% in Q2