&nbsp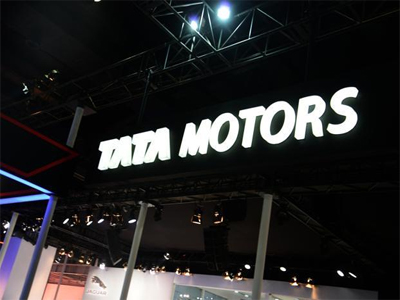 Tata Motors and the Volkswagen (VW) Group, along with its Czech brand Skoda, signed a Memorandum of Understanding at the Geneva motor show in March 2017 to explore a long-term cooperation for joint product development. The alliance was to be centred on the development of a common platform that would spawn bespoke products for the individual brands.
It was initially agreed, after much debate between the two partners, that Tata's next-gen Advanced Modular Platform (AMP) which offers a significant cost advantage over the VW Group's MQB-A platform, would be used as the alliance's common platform.
---
&nbsp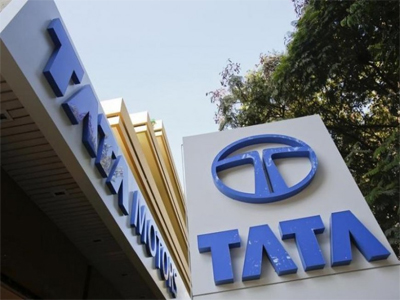 Huge block deals were executed on Tata Motors and Himatsingka Seide counters on the BSE in Friday's trade.
Tata Motors saw 83.6 million shares or 2.85% of total equity of Tata Group Company exchanging hands on the BSE.
---
&nbsp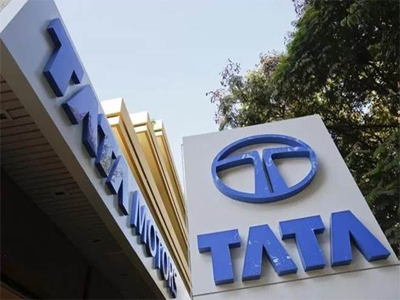 Tata Motors today said it has delivered 30 new buses to the Bengaluru Metropolitan Transport Corporation (BMTC). The new delivery is a part of a larger order of 1385 buses bagged by Tata Motors comprising the Ultra 6/9 BS IV Midi and LPO 1512/55 BS IV buses, the company said. "This next generation fleet of connected Tata Motors buses introduced today, reiterates our commitment towards the use of innovative technologies and concepts in Mass Public Transportation, to meet the current and future needs of Smart Cities like Bangalore," Tata Motors Vice President, Sales & Marketing R T Wasan said.
---
&nbsp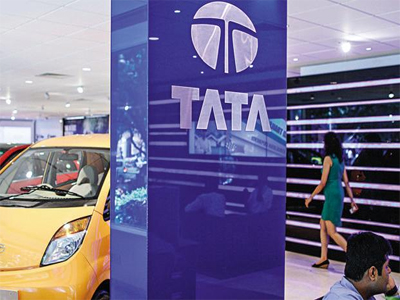 Mumbai: Tata Steel Ltd and Tata Motors Ltd are planning to raise a total of Rs1,500 crore by selling bonds in the local market to refinance bank loans, at least three people aware of the development said.
While Tata Steel is looking to raise at least Rs1,000 crore through 10-year bonds, Tata Motors is planning to raise around Rs500 crore through five-year bonds.
---
&nbsp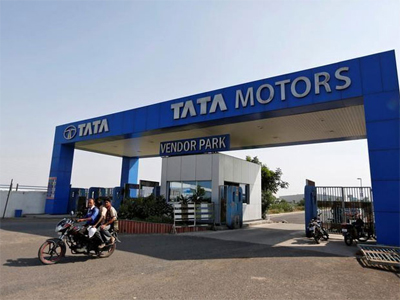 The long-term wage settlement (LTS) between the Tata Motors Sanand Union and Tata Motors was amicably agreed upon and has been signed today for a period of 5 years, with effect from October 2015 to September 2020.
The total wage package allotted is Rs 16,000 and will be spread across the LTS term uniformly. In addition to the amount, the company has also introduced a performance-linked payment, which is accounted as 10% of total salary and will be linked to productivity, quality & safety.
---
&nbsp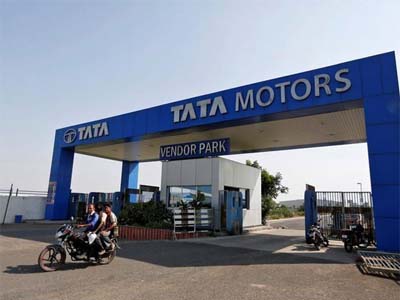 Home-grown auto major Tata Motors on Friday reported a 4.39 per cent decline in total sales in May at 38,361 units compared to 40,123 units in the same month last year.
Domestic sales of Tata Motors' commercial and passenger vehicles declined by 3.45 per cent to 34,461 units last month as compared to 35,695 units in May 2016, Tata Motors said in a statement.
---
&nbsp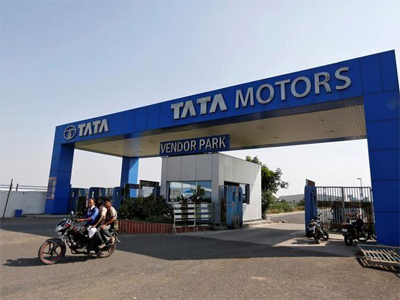 India's Tata Motors reported a 17 percent fall in fourth-quarter net profit on Tuesday as losses in its domestic business outweighed strong sales at luxury British arm Jaguar Land Rover (JLR).
Consolidated net profit for the three months to March 31 fell to Rs 4,336 crores ($668.72 million) from Rs 5,211 crores a year earlier. Total income from operations fell 2.6 per cent to Rs 7,8981 crores.
---
&nbsp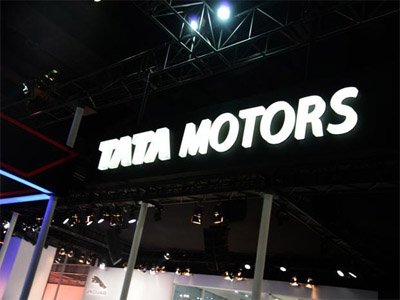 Automobile major Tata Motors Ltd's financial results for the fourth fiscal quarter of 2017 (Q4 FY17) due Tuesday are expected to be weighed down by a hit in the Q3 sales even as its luxury unit Jaguar Land Rover is likely to provide ample support. Ahead of quarterly result announcement the shares of Tata Motors were trading up. At 12:55 pm the shares of the company were trading at Rs 453.50 per piece, up 1.14% or Rs 5.10 on the BSE.
---
&nbsp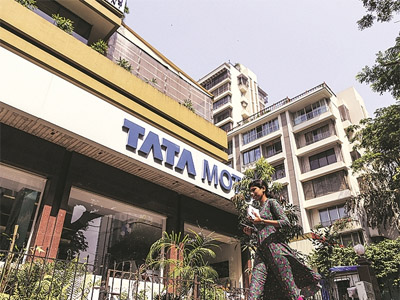 Leading commercial vehicles maker, Tata Motors has launched its new BS IV-ready medium and heavy duty trucks with 'exhaust gas recirculation' (EGR) and 'selective catalytic reduction' (SCR) technologies in Tamil Nadu.
The company has perfected both technologies for its wider range of commercial vehicles from SCVs to HCVs as per technical suitability to meet the recently implemented emission standard instituted by the Centre, a release here said today.
---
&nbsp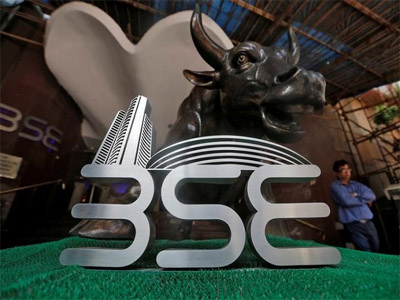 Private sector lender Kotak Mahindra Bank and Tata Motors' differential voting right (DVR) shares will be included on BSE's benchmark Sensex from June 19.
State-owned GAIL will move out of the Sensex, said Asia Index — an equal venture between S&P Dow Jones Indices LLC and the BSE — in a circular.
---