Murudeshwara Temple Image Gallery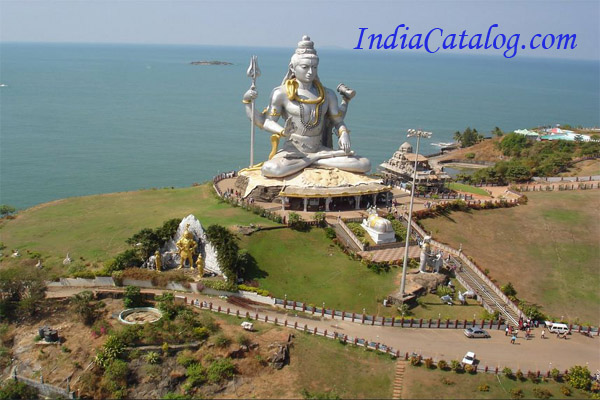 Murudeshwar Temple located in Karnataka, this magnificent shrine is dedicated to Lord Shiva.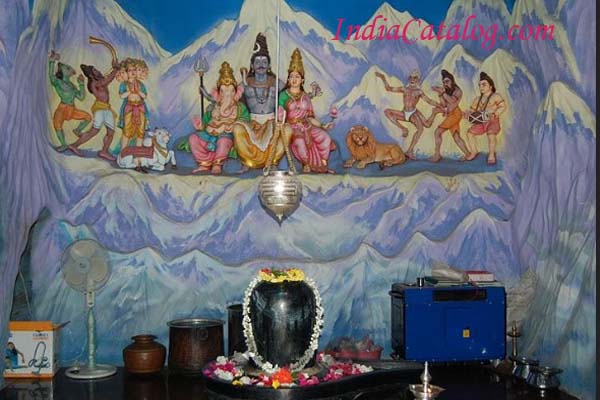 The name "Murudeshwara" means Shiva or Eeshwara. The significance of this holy town dates to the time of Ramayana. By penance dedicated to the AtmaLinga, the divine Lingam of Shiva procures invincibility and immortality to the Hindu Gods.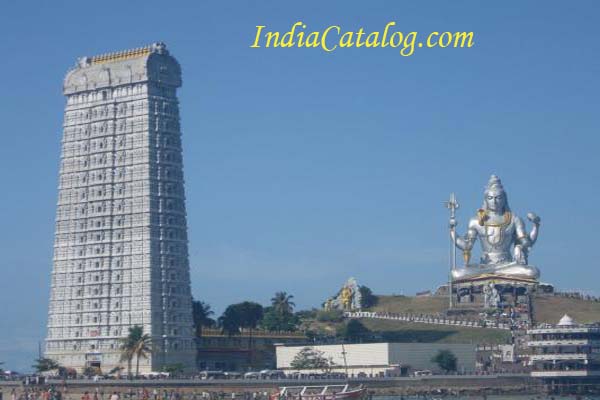 The Statue of Lord Shiva in Murudeshwara is the second biggest statue of Lord Shiva in the world after the statue in Nepal.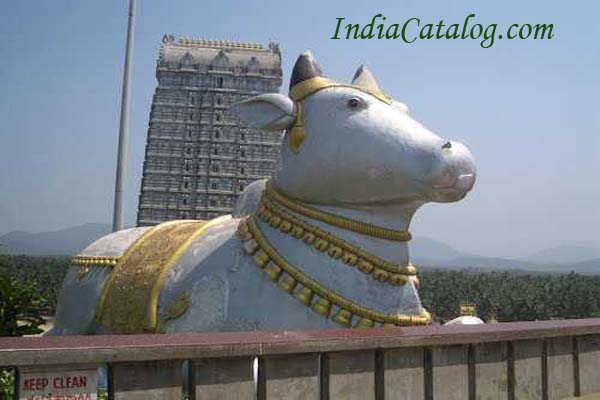 Murudeshwar is a small pilgrimage town on the coast of Karnataka, 160 km north of the Mangalore International Airport. "Murudeshwar" is another name of Lord Shiva.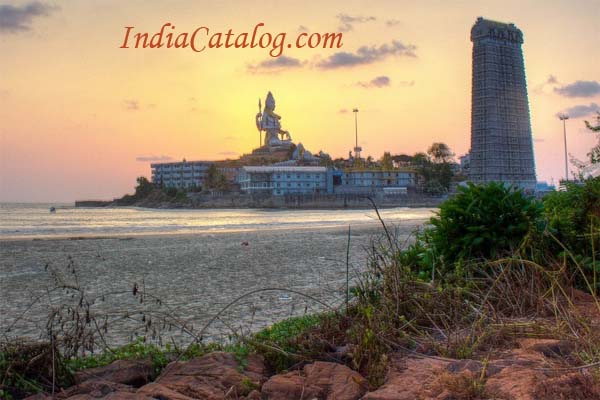 This temple is built on the Kanduka Hill which is surrounded on three sides by the waters of the Arabian Sea.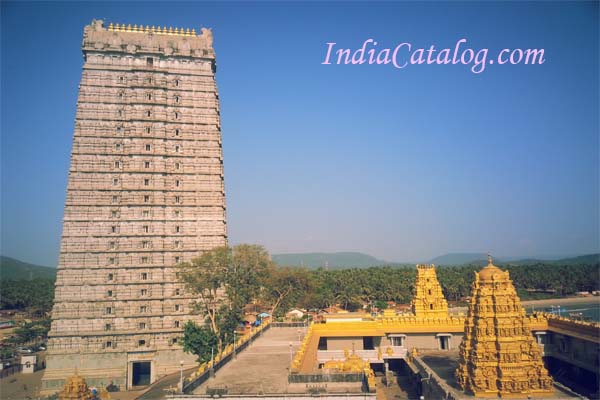 The entire temple and temple complex, including the 249 feet tall Raja Gopura, which is considered the tallest gopura in the world.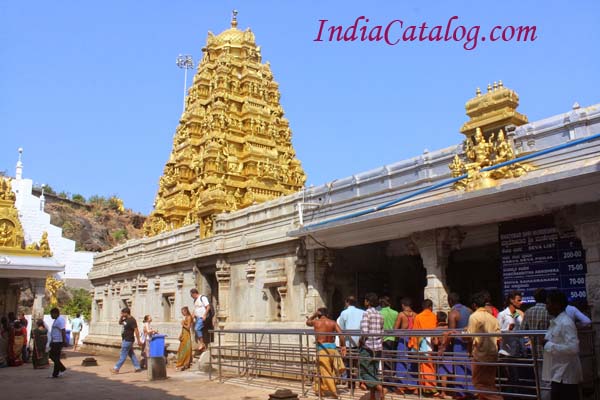 Murudeshwar Temple that has a 20-storey high Gopura guarded by two life-size concrete elephants at the steps leading inside the temple.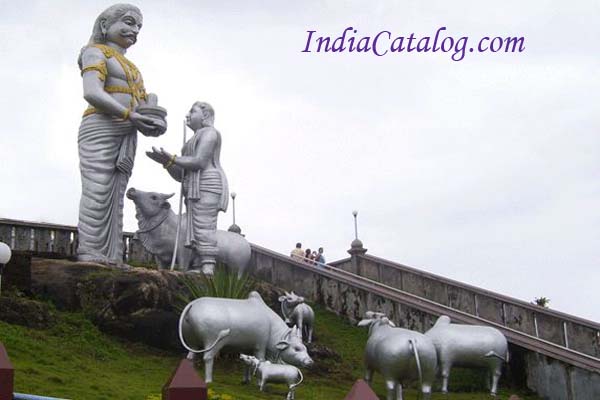 The Statue of Shiva with Ravana handing Atma Linga to Bramhin boy(Lord Ganesha).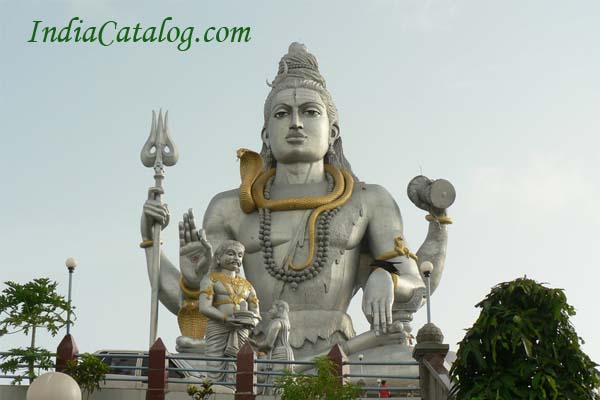 The statue had four arms and was adorned in gold. However, strong gusts from the Arabian Sea blew one of the arms off and the rain dissolved the paint.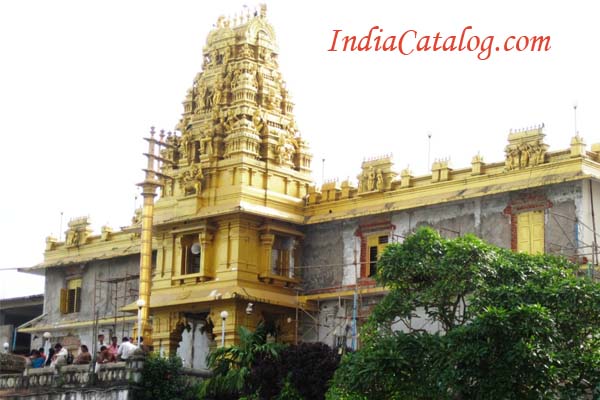 The Statue of Lord Shiva at Murudeshwara is a very recent construction, but the town and the shrine in the temple are very ancient. There is an interesting legend associated with the history of the temple.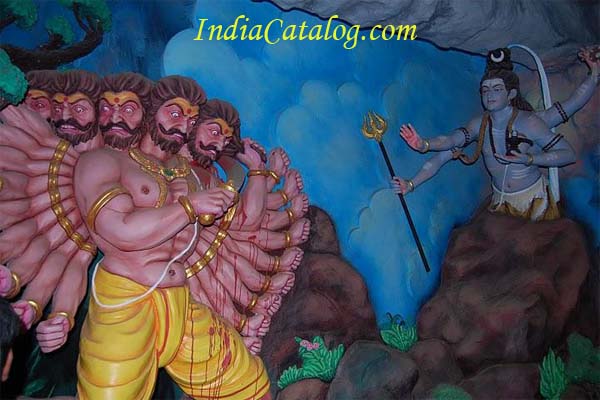 According to the legend, Ravana brought the Atma Lingam from Mount Kailash. Lord Ganesha using his trick fooled Ravana on his way to Lanka and put down the Linga on the ground at Gokarna. Angered by this, Ravana tried to uproot and destroy the Linga. The broken pieces of the lingam were cast away. The covering cloth of the lingam fell at Kanduka Giri and the Murudeshwar temple was built at the site.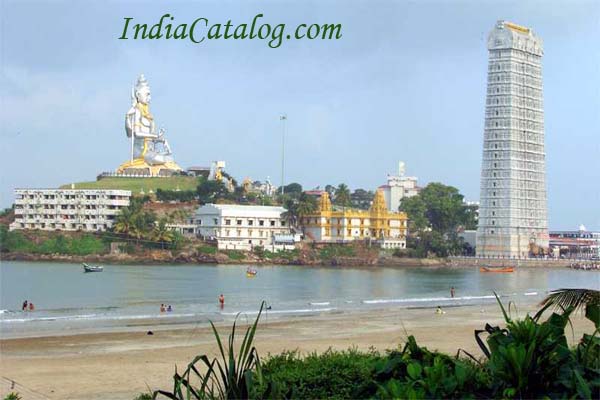 Murudeshwara temple, dedicated to Lord Shiva, lies in the holy beach town in the Bhatkal Taluk of Uttara Kannada district in the state of Karnataka, India.
Previous
Next