Coal India to soon name merchant banker for Australian buy
Posted on 11th June 2019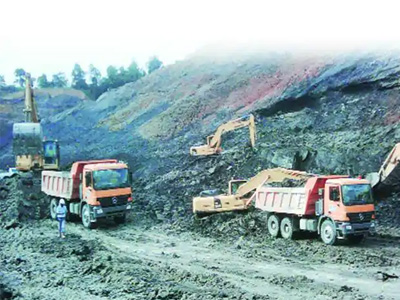 In its quest for coking coal assets, government-owned Coal India Ltd is looking at acquiring a mine in Australia and will soon appoint a merchant banker to handle the transaction. The PSU board, which will meet here on June 19, will finalise the terms of the Notice Inviting Tender (NIT).

Currently, CIL is not able to met the entire demand for coking coal from local steel makers from its own mines and resorts to imports.

A CIL official told FE: "We are considering two options: taking over a mine entirely or picking up equity stake in an asset with off-take rights. So far, we have not zeroed in on any asset. It is after the appointment of a merchant banker, the entire financial due diligence would be done. Technical feasibility study and financial viability will be seen before the company takes the final call."

CIL has opened an office in Brisbane and created a war chest of `6,000 crore.

CIL had considered to acquire 20-30% stake in Australian coal asset in October last year. While no deal has happened since, it is now open to acquiring an entire mine. Australia would be CIL's second overseas venture after Mozambique, where it has got permission to explore coal reserves. It has created Coal India Africana Limited.

While CIL produced 607 million tonne of coal in FY 19, coking coal production was not enough to meet the demand of the domestic steel plants. CIL imported 47.73 mt of coking coal in FY 19 and had to supply to the steel plants at international prices. Owning mines or holding stake and off-take rights in foreign mines would enable the company to supply coking coal to the steel plants at a price below the benchmark international prices, the CIL official said.
IT raids in Delhi, Jaipur in tax evasion case against Rajasthan group
Posted on 13th July 2020
The Income Tax Department is conducting searches in four cities, including Delhi and Jaipur, in connection with a tax evasion case against a Rajasthan-based jewellery group, officials said on Monday.

They said the raids have been launched early morning in Delhi, Jaipur, Mumbai and Kota.
---
YES Bank declines for second straight day, slips 17% on heavy volumes
Posted on 13th July 2020
Shares of YES Bank extended their decline itnto second straight day, down 17 per cent to Rs 21.20 in the intra-day trade, on the BSE on Monday on the back of heavy volumes after the bank on Friday fixed floor price for its proposed follow-on public offer (FPO) at Rs 12 per share and a cap of Rs 13 per unit. In the past two trading days, the stock has tanked 20 per cent from a level of Rs 26.65 on the BSE.
---
---
Sachin Pilot likely to be sacked from Congress but won't join BJP: Sources
Posted on 13th July 2020
With the political developments in Rajasthan intensifying after Deputy Chief Minister Sachin Pilot revolted against the Ashok Gehlot led government, the Congres party is likely to sack the former as the president of Rajasthan Congress.

Raghuveer Meena likely to be appointed as new Congress state president in place of Sachin Pilot, sources quoted by Zee News claimed.
---
Coronavirus Outbreak: With 28,701 cases in a day, India's COVID-19 tally tops 8.78 lakh; death toll 23,174
Posted on 13th July 2020
As the coronavirus cases in India continue to spread rapidly, India is now just behind the United States and Brazil in terms of the total confirmed cases as it already overtook Russia to take the third spot in the list of worst-hit nations in the world affected by the coronavirus disease (COVID-19). It is, therefore, also the biggest epicenter of the coronavirus disease pandemic in Asia.

With over 28,800 new cases reported in the last 24 hours, India's COVID-19 count on Monday crossed the 8.78 lakh-mark, while the death toll has crossed the 23,000-mark as well.
---
Be the first person to write a business review for Coal India to soon name merchant banker for Australian buy