Coal India to soon name merchant banker for Australian buy
Posted on 11th June 2019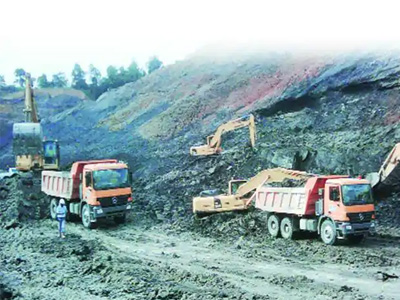 In its quest for coking coal assets, government-owned Coal India Ltd is looking at acquiring a mine in Australia and will soon appoint a merchant banker to handle the transaction. The PSU board, which will meet here on June 19, will finalise the terms of the Notice Inviting Tender (NIT).

Currently, CIL is not able to met the entire demand for coking coal from local steel makers from its own mines and resorts to imports.

A CIL official told FE: "We are considering two options: taking over a mine entirely or picking up equity stake in an asset with off-take rights. So far, we have not zeroed in on any asset. It is after the appointment of a merchant banker, the entire financial due diligence would be done. Technical feasibility study and financial viability will be seen before the company takes the final call."

CIL has opened an office in Brisbane and created a war chest of `6,000 crore.

CIL had considered to acquire 20-30% stake in Australian coal asset in October last year. While no deal has happened since, it is now open to acquiring an entire mine. Australia would be CIL's second overseas venture after Mozambique, where it has got permission to explore coal reserves. It has created Coal India Africana Limited.

While CIL produced 607 million tonne of coal in FY 19, coking coal production was not enough to meet the demand of the domestic steel plants. CIL imported 47.73 mt of coking coal in FY 19 and had to supply to the steel plants at international prices. Owning mines or holding stake and off-take rights in foreign mines would enable the company to supply coking coal to the steel plants at a price below the benchmark international prices, the CIL official said.
Trump offers to mediate on Kashmir, India rejects
Posted on 23rd July 2019
As US President Donald Trump on Monday offered to mediate between India and Pakistan on the Kashmir issue after meeting Pakistan Prime Minister Imran Khan at the White House for the first time, India rejected POTUS offer.
---
18 pc GST on flat owners paying monthly maintenance of over Rs 7,500
Posted on 23rd July 2019
New Delhi: Flat owners will have to pay GST at 18 per cent if their monthly contribution to resident welfare association (RWA) exceeds Rs 7,500, the Finance Ministry said Monday.

As per the rules, RWAs are required to collect GST on monthly subscription/contribution charged from its members if such payment is more than Rs 7,500 per flat per month and the annual turnover of RWA by way of supply of services and goods exceeds Rs 20 lakhs.
---
Sensex drops over 100 points, bank stocks drag
Posted on 23rd July 2019
Domestic equity benchmark BSE Sensex fell below the 38,000 mark, shedding nearly 100 points in early trade, on July 23 amid heavy foreign fund outflow and weak domestic cues.

The 30-share index was trading 103.50 points or 0.27% lower at 37,927.63 at 0930 hours; and the broader Nifty also fell 28.50 points or 1.25 per cent to 11,317.70.
---
---
Paytm ramps up instant loans for MSMEs, self employed; partners with Clix
Posted on 23rd July 2019
Vijay Shekhar Sharma's Paytm has ramped up its loans operations and has partnered with Clix Finance India Pvt. Ltd. to provide loans to MSMEs and self-employed people, it announced in a statement on Tuesday. Clix, a digital lending NBFC, and Paytm will now offer instant digital loans to both the customers and merchants of Paytm. The company targets "new-to-credit, self-employed, small and micro enterprises and small borrowers," who are largely underserved and face difficulties to get loans, the digital commerce company said.
---
Be the first person to write a business review for Coal India to soon name merchant banker for Australian buy