National Stock Exchange of India Ltd (NSE) Related news
&nbsp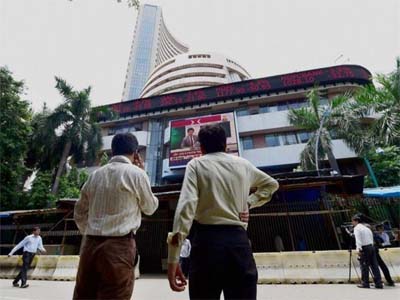 The BSE Sensex Friday shot up another 133.86 points to a fresh all-time high of 30,883.89 and the Nifty hit 9,542.85 in early trade on Friday as the June derivatives series took off on a strong footing on encouraging earnings and sustained foreign capital inflows.
The 30-share BSE index climbed 133.86 points, or 0.43%, to trade at a new record of 30,883.89, breaking its previous landmark of 30,793.43 (intra-day) touched in Thursday's trade. The gauge had rallied 448.39 points in the previous session.
---
&nbsp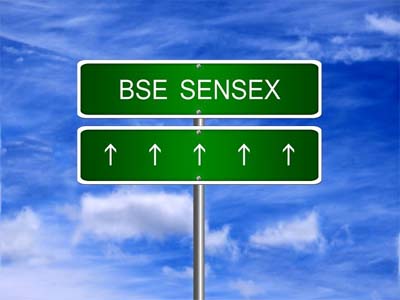 The benchmark indices extended gains in noon deals as traders appeared to have been covering their short positions before expiry of the May series of derivative contracts due later today.
Asian markets hitting their two-year highs after the US Federal Reserve signalled a more cautious approach to future rate hikes, also contributed to the gains.
---
&nbsp
IDBI Bank hit its 52-week low of Rs 61.75, down 5.5% on BSE in intra-day trade, after domestic rating agencies ICRA and CRISIL downgraded various debt instruments of the state-run bank.
"ICRA has advised that the rating downgrade takes into account the bank's substantially weak operating and financial performance during fourth quarter of financial year 2017 (Q4FY17) and in the financial year 2017 overall, which has resulted in a significant erosion of its capital (CET-I)," IDBI Bank said in a regulatory filing.
---
&nbsp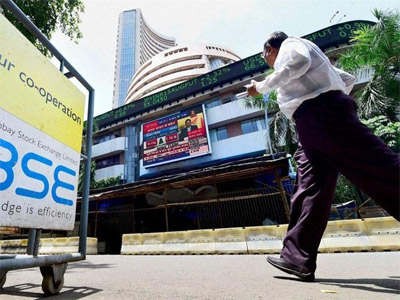 The benchmark BSE Sensex fell by 85 points while NSE Nifty slumped below the 9,400-mark in early trade on Tuesday due to profit booking by investors. The 30-share barometer declined by 85.17 points, or 0.28%, to 30,485.80 points.
Shares of healthcare, power, realty, PSU, consumer durables, oil&gas and metal were trading in the negative zone, with losses of up to 2.40%. The key BSE index had gained 136.18 points in the last two sessions.
---
&nbsp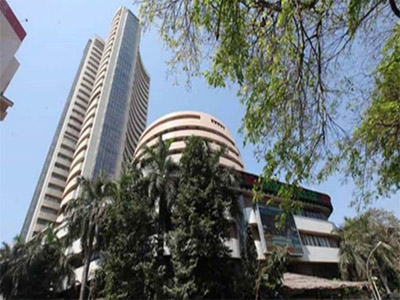 The benchmark BSE Sensex rallied over 227 points in early trade on Monday on buying in FMCG, banking and IT stocks by investors enthused by global rally in stock markets. The BSE 30-share index surged 227.44 points, or 0.75%, to 30,692.36 points. The gauge had gained 30.13 points in the previous session on Friday. All sectoral indices led by FMCG, realty, capital goods, metal and auto were in the green, rising up to 1.76%. Also, the NSE Nifty gained 62.55 points, or 0.66%, to 9,490.45 points.
---
&nbsp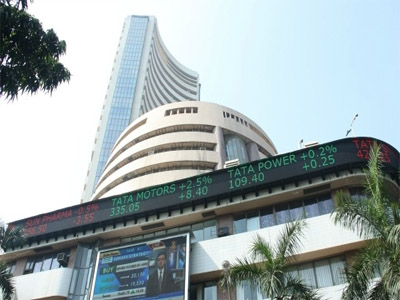 Benchmark Sensex ended in the green at 30,464 in see-saw trade today as FMCG counters buzzed following finalisation of GST rates for bulk of the items. However, global volatility arising out of political developments in the US and emerging markets like Brazil held back the gains, brokers said.
The BSE Sensex resumed higher and hit its all-time high of 30,712.35 (intra-day), the fourth in five sessions, but later eased to a low of 30,338.52 before settling 30.13 points, or 0.10 per cent higher at 30,464.92.
---
&nbsp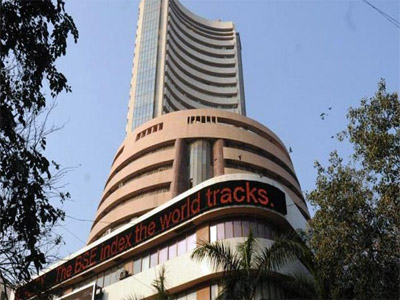 MUMBAI: Markets made a somersault of sorts today as the benchmark Sensex rebounded 209 points to 30,643 on the GST Council's finalisation of tax rates for bulk of the items except six categories.
A firming trend at other Asian markets tracking rebound on the Wall Street on positive data supported the indices to recoup most of yesterday's lost ground.
---
&nbsp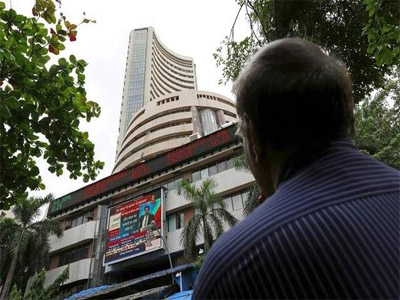 A back-to-back record-setting run made stocks do a reality check on Thursday when the Sensex plunged over 222 points and the Nifty cracked below 9,500 in early session amid dollar outflows and a sluggish trend overseas. All sectoral indices flashed red, down by up to 1.19%, with realty, consumer durables, bank and auto registering much losses.
---
&nbsp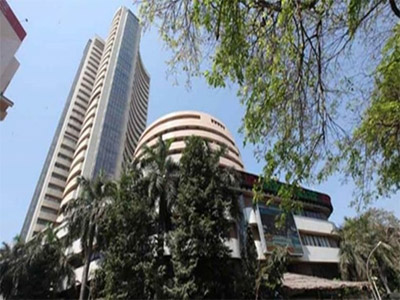 Indian shares continued their record-setting spree on Tuesday, hitting all-time highs for the third time in five sessions, as investors remained bullish about the prospects of a good monsoon. Monsoon rains are expected to arrive on the southern Kerala coast on May 30, two days ahead of the schedule, a source from the weather office said on Tuesday.
India looks likely to receive higher monsoon rainfall than previously forecast as concern over the El Nino weather condition has eased, an official from the weather office had told Reuters last week. Local shares also tracked gains in Asian peers, which hit two-year highs on the back of an overnight rise on Wall Street.
---
&nbsp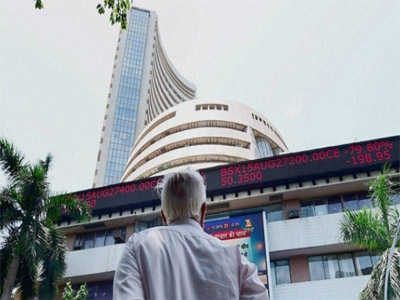 The Sensex bounced nearly 166 points to 30,354 in early part on Monday, taking comfort from positive inflation numbers, with the hope that earnings momentum by blue-chips will keep up foreign capital inflows. A mixed trend prevailed in the rest of Asia.
The 30-share barometer jumped 165.90 points or 0.55%, to 30,354.05. Sectoral indices, led by metal, realty, banking, FMCG, capital goods and PSU, rose by up to 1.02%.
---