Larsen & Toubro Limited Related news
&nbsp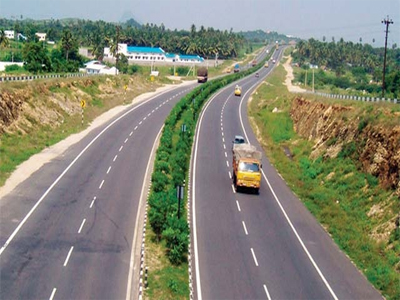 The Maharashtra State Road Development Corporation (MSRDC) has qualified 15 companies and 10 bidders in joint venture and solo for the 700-km Mumbai-Nagpur Expressway for a total of 16 packages.
The qualified bidders include L&T, Reliance Infrastructure & Cenzig Insaat Sanayi VE Ticaret AS consortium, Tata Projects- Makyol- Insaat Sanayi Turizm ve Ticaret AS consortium, ILFS Transportation Network-Oriental Structural Engineers consortium, China Guangdong Provincial ChangDa Highway Engineering-SEW Infrastructure consortium, Navayug Engineering, China Construction Fifth Engineering Division Corporation, Afcons Infrastructure and NCC-Megha Engineering & Infrastructure consortium.
---
&nbsp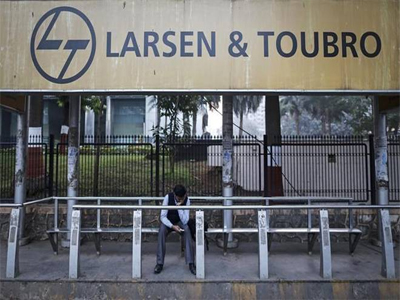 The government sold a 2.5% stake in Larsen & Toubro (L&T) on Wednesday, raising about Rs4,000 crore as part of its disinvestment programme of Rs72,500 crore for the current fiscal year. The stake, held through the government-owned Specified Undertaking of Unit Trust of India (Suuti), was sold through block deals in the stock market. On November 4, 2016, the government had sold a 1.62% stake in the engineering company via bulk trade to fetch Rs2,096 crore. Suuti owned a 6.68% stake in L&T as of the end of March. The share price of L&T on Wednesday closed at 1,752.50, up 0.11%, on BSE. The BSE Sensex closed at 31,283.64, down 0.04%. Including the latest stake sale in L&T, the Centre has raised Rs4,602 crore so far, or about 9% of the current year's target.
---
&nbsp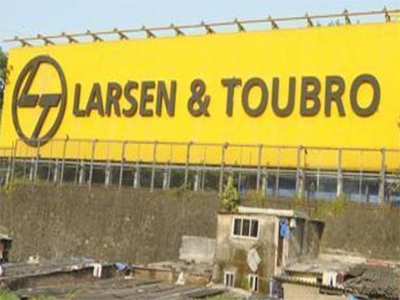 Larsen & Toubro (L&T) was up nearly 2% to Rs 1,781 on BSE in intra-day trade after nearly 2.5% of total equity of the construction & engineering major changed hands via multiple block deals.
Till 09:41 am; around 22.90 million equity shares representing 2.5% of total equity of L&T have changed hands on the BSE, the exchange data shows.
---
&nbsp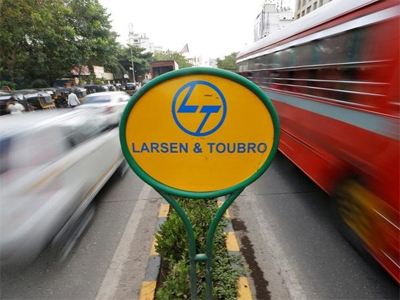 Larsen & Toubro (L&T) was up 1.4% to Rs 1,752 on the BSE in early morning trade after the company said its construction arm has won orders worth Rs 2,231 crore across various business segments.
The company's building & factories business has bagged a turnkey order worth Rs 1,324 crore from Andhra Pradesh Township Infrastructure Development Corporation, for the construction of residential buildings in the West Godavari District of Andhra Pradesh.
---
&nbsp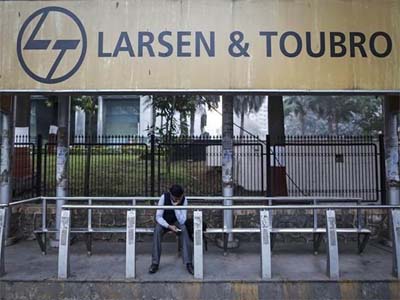 Engineering giant Larsen & Toubro (L&T) today said its construction arm has won orders worth Rs 5,146 crore across business segments. "The construction arm of L&T has won orders worth Rs 5,146 crore various business segments," the infrastructure major said in a BSE filing.
L&T said its power transmission and distribution business bagged orders worth Rs 2,780 crore in the domestic and international market.
---
&nbsp
Engineering giant Larsen & Toubro Ltd reported a 28 percent rise in consolidated net profit for the March quarter, beating market estimates, with the infrastructure segment generating higher revenue.
ourth-quarter profit was Rs 3,180 crore, compared with a profit of Rs 2,482 crore a year earlier, while total income from operations rose 12% to Rs 36,828 crore.
---
&nbsp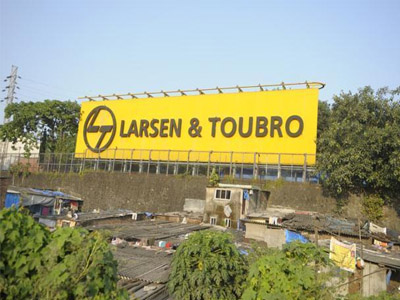 L&T Technology Services Limited, a leading global pure-play engineering services company, announced it has been positioned in the "Winners Circle" by HfS Research, The Services Research Company™ in its maiden Industry 4.0 Services Blueprint Assessment. HfS Research is a leading independent global analyst firm for the business and technology services industry. L&T Technology Services was rated as having strong global capabilities in domains such as Manufacturing Data Analytics, Robots, Manufacturing Automation, Digital Clone Simulation, 3D Printing, Manufacturing IoT, Cybersecurity, AR in Manufacturing and Visual Analytics in Manufacturing, according to HfS.
---
&nbsp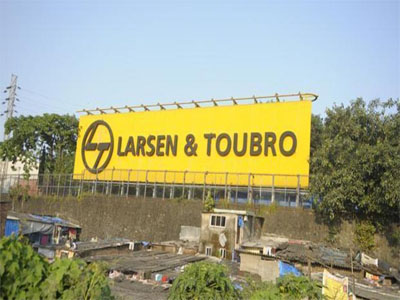 Engineering conglomerate Larsen and Toubro (L&T) has been awarded a contract to supply 100 self-propelled howitzers to the Indian Army for nearly Rs 4,500 crore. The first batch of the 155mm/52 calibre tracked self- propelled (SP) gun — K9 VAJRA-T — will be delivered later this year and the entire supply will be made within next 42 months. L&T, supported by its South Korean technology partner Hanwha Tech Win (HTW), had bid for the contract in 2011.
---
&nbsp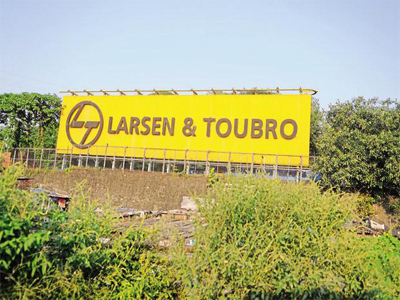 L&T Technology Services (LTTS), the engineering services arm of Larsen & Toubro, said it has signed an agreement to acquire US-based design services provider Esencia Technologies Inc.
The company will pay $27 million (nearly Rs 180 crore) to acquire the California-headquartered firm and $15 million ( Rs 100 crore) will be paid upfront. "The rest will be paid over a period of four years," said Keshab Panda, chief executive officer and managing director, LTTS.
---
&nbsp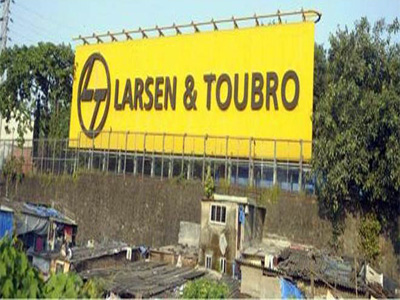 Larsen& Toubro, HCC and Hyundai Engineering are among the dozen firms that have bid for Mumbai's much-awaited four-lane coastal road project. The road, to be built across nearly 10 km, will run from Princess Street in Marine Lines to the point in Worli where the Bandra Worli sea link ends. The companies have organised themselves into eight consortia.
---