Larsen & Toubro Limited Related news
&nbsp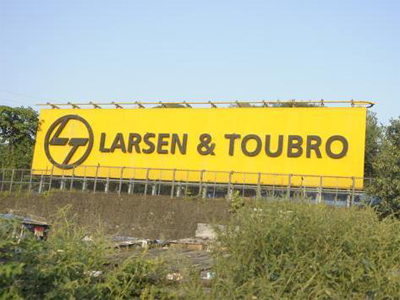 Infrastructure heavyweight Larsen & Toubro (L&T) on Friday said its subsidiary L&T Hydrocarbon has bagged orders worth Rs 1,700 crore in its construction services vertical.
"L&T Hydrocarbon, a wholly-owned subsidiary of Larsen & Toubro, has won orders worth Rs 1,700 crore order in its construction services vertical," L&T said in a BSE filing.
---
&nbsp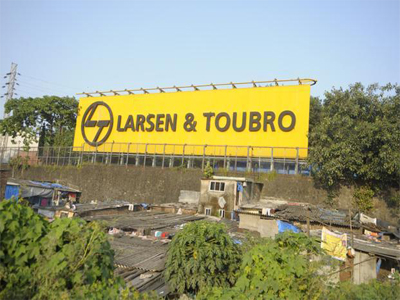 Domestic Engineering & Construction (E&C) is likely to witness a slowdown in execution in H2FY17 (+8 % in H1FY17) on account of demonetisation and continued execution challenges. The impact may linger longer for the 'elite housing' segment (6% of order book). We cut our FY17 order inflow estimates (+9% v/s +18% earlier) to factor in weak defense, infrastructure and power generation orders. We, however, expect a revival in FY18, led by higher government spending on infrastructure and defense.
---
&nbsp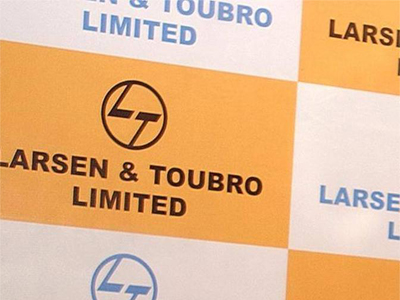 Larsen & Toubro (L&T) on Monday said it has been chosen as the implementation partner to convert Pune into a smart city.
The letter of intent (LoI) was handed over to representatives of L&T Construction's Smart World and Communication business unit, which will be executing the project, by Municipal Commissioner of Pune Kunal Kumar, the company said in a statement.
---
&nbsp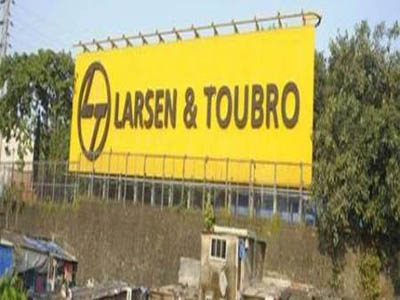 NEW DELHI: Larsen & Toubro (L&T) today said its construction arm has bagged orders worth Rs 3,039 crore across various business segments, including power transmission and distribution, and heavy civil infrastructure.
In the water and effluent treatment sector, the company won orders worth Rs 1,422 crore, L&T said in a filing to BSE.
---
&nbsp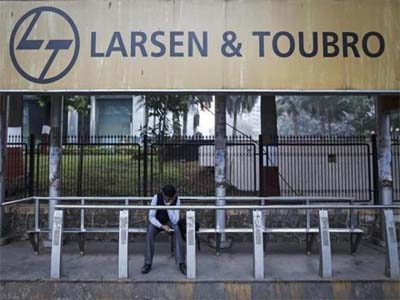 L&T Technology Services Limited (NSE: LTTS), a leading global pure-play Engineering R&D Services company, announced a partnership with the Centre for Nano Science and Engineering (CeNSE), Indian Institute of Science (IISc), Bangalore to jointly work towards innovations in the areas of Sensors and Energy Efficient Systems based on Nanotechnology.
The agreement was signed between CeNSE, IISc and L&T Technology Services at the IISc campus in Bangalore.
---
&nbsp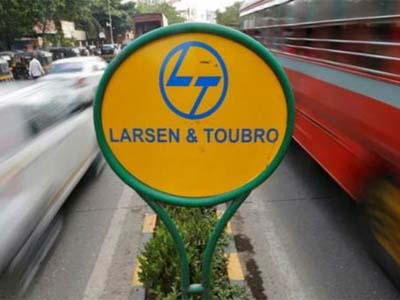 Faced with economic challenges, engineering major Larsen & Toubro (L&T) has laid off 14,000 employees across businesses during April-September period this year, saying it was necessary to stay "agile and competitive".
"It was a strategic decision that if a business is not in good shape, we are trying to resize it. If there is time to get the business back to normalcy, it is important to reduce the under-recoveries. So, the jobs that we are finding redundant, we are allowing people to move on," company's Chief Financial Officer R Shankar Raman said.
---
&nbsp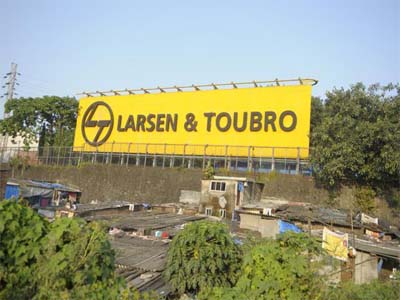 Mumbai: Larsen and Toubro Ltd (L&T), India's largest engineering and construction company, will see some impact of demonetisation on its construction and real estate business in the next quarter, analysts said.
L&T, which is referred to as a corporate proxy for the broader economy, will report results for the second quarter ended 30 September on Tuesday, but all eyes will be on the company's outlook commentary for the full-year and the impact of demonetisation on its various businesses.
---
&nbsp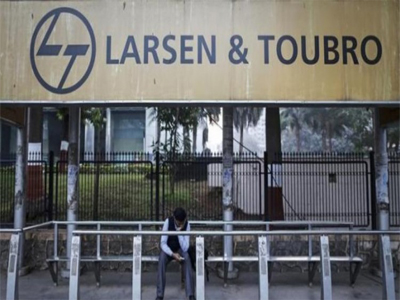 The government plans to offload up to three per cent stake in Larsen & Toubro (L&T) held under Specified Undertaking of the Unit Trust of India (Suuti) through a block deal on Friday, said investment banking sources.
The base price for the share sale has been set at Rs 1,415.66, about two per cent discount to L&T's closing price of Rs 1,445 on Thursday. The government will be able to mop up around Rs 4,000 crore through the transaction. Suuti owns around 8.32 per cent stake in L&T. Besides L&T, Suuti owns around 11 per cent each in ITC and Axis Bank.
---
&nbsp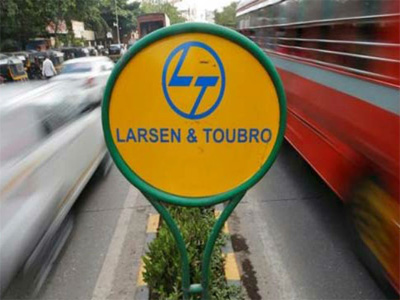 L&T Technology Services, an arm of engineering giant Larsen and Toubro, today said it has secured a multi-million dollar contract from a large global semiconductor company to provide verification support on their expansive portfolio of offerings and products.
"This strategic tie-up between the two companies will enable the customer to strengthen its product offering and capitalise on market opportunities with superior quality products," L&T Tech said in a BSE filing.
---
&nbsp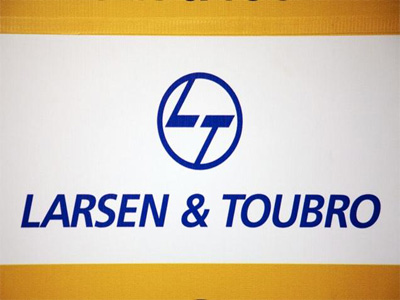 Larsen & Toubro (L&T) has moved higher by 2.6% to Rs 1,474 on the BSE after the company said it has won a major order worth Rs 3,799 crore from the Dedicated Freight Corridor Corporation of India (DFCCIL). This prestigious order has been secured by a consortium of L&T and Sojitz Corp., Japan.
"This design and build integrated package involves the construction of civil (embankment, structure, tunnel), track works, overhead electrification, traction substations and signaling & telecommunication works for double line electrified tracks with 2X25 kv AC, high rise overhead catenary system capable of operating at a maximum train speed of 100 km/h, from Rewari to Dadri (128 km)," L&T said in a press release.
---