Larsen & Toubro Limited Related news
&nbsp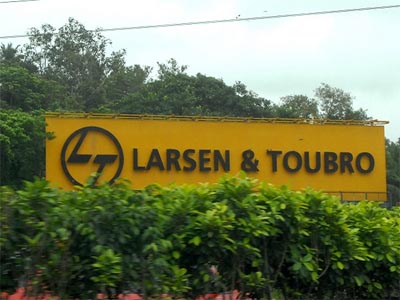 Larsen & Toubro on Thursday said it has entered into a definitive agreement with ESAB Holdings Ltd for selling its entire stake in wholly-owned arm EWAS Alloys Ltd for Rs 522 crore.
The engineering giant in a filing to BSE said that it has "entered into a definitive agreement with ESAB Holdings Ltd, a company registered in the United Kingdom, on October 11, 2017 for the divestment of its entire stake in EWAS Alloys Ltd".
---
&nbsp
Larson & Toubro (L&T) emerged as the lowest bidder for selling 5 million smart meters in the tender issued by Energy Efficiency Services Limited (EESL).
The company has been selected through an international competitive bidding. L&T quoted the lowest price of Rs 2,722, per single phase smart meter, said EESL in a public statement. The price quoted by L&T is 40-50% lower than the current market rates.
---
&nbsp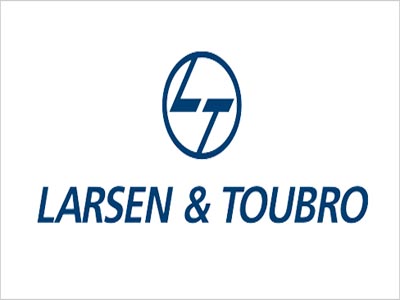 MUMBAI: L&T Finance Holdings, a Larsen & Toubro subsidiary, has invested around Rs 150 crore in Pune-based Saarthi Group's two residential projects, said two persons in the know.
The capital is being infused as debt for construction finance, while some of the money will be used to repay old loans. Both the projects entail around 1 million sq ft of residential projects.
---
&nbsp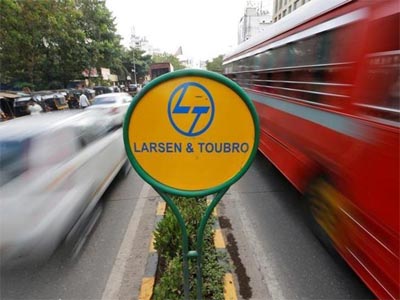 Larsen and Toubro Technology Services Ltd today announced the setting up of an "engineering solutions delivery centre" in the city, strengthening its collaboration with global wind power major Vestas. The dedicated development centre will facilitate cost-effective engineering solutions and focus on solutions in areas like energy storage, hybrid energy and smart products, a company statement said. "We have helped to create global success stories in energy management and storage solutions as well as services for the solar and wind power segments," L&T Technology Services, Chief Digital Officer, Bhupendra Bhate said.
---
&nbsp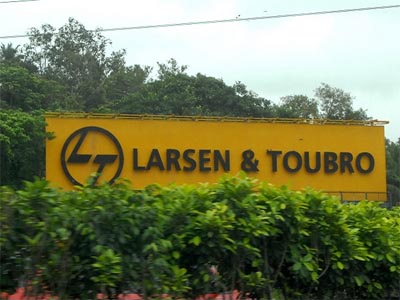 L&T and Tata consortium have emerged as L2 and L1 bidders for the Mumbai Trans harbour (MTHL) contract. This combined with the ground breaking ceremony for the bullet train and movement on several other large opportunities suggests ordering visibility has improved. We build 6% inflow growth and that is still in range. News reports suggest that L&T is also working on several key divestitures, e.g., commercial real estate in Seawoods, Infrastructure investment trust in roads and sell down of the Electrical business. Electrical business realisation can be Rs 140-160 bn.
---
&nbsp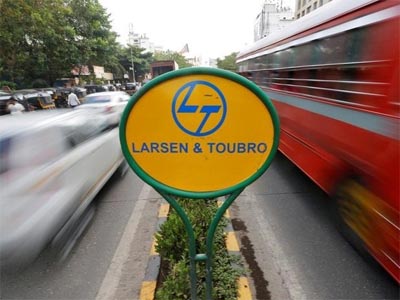 Larsen & Toubro (L&T) was up by 1.5% to Rs 1,244 on BSE after the company announced that it has won contract valued around Rs 1,700 crore to build crude oil pipeline from Kuwait Oil Company (KOC), Kuwait.
"L&T's hydrocarbon division has bagged a major pipeline contract with a value close to Rs 1,700 crore from Kuwait Oil Company (KOC) for engineering , procurement and construction of new 48" crude transit line (TL-5) from North Kuwait to Ahmadi," the company said in a press release.
---
&nbsp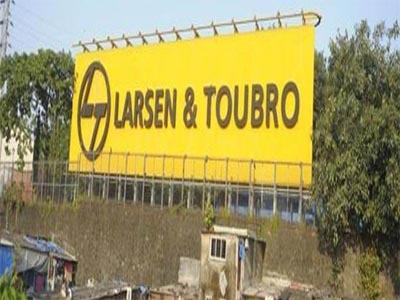 We hosted SN Subrahmanyan, MD and CEO of Larsen & Toubro as part of CEO Track at our 13th Annual Global Investor Conference. Key takeaways from his presentation: Strong momentum being witnessed across domestic infrastructure verticals – Rail/Metros, T&D, Water, Smart Cities, Airports, and Ports; Hydrocarbons and Defense also witnessing recovery.
Digitalisation and use of technology in construction a key focus area. Expect a revival in manufacturing JVs/subsidiaries over the next few years – investment phase over; time to sweat the assets created.
---
&nbsp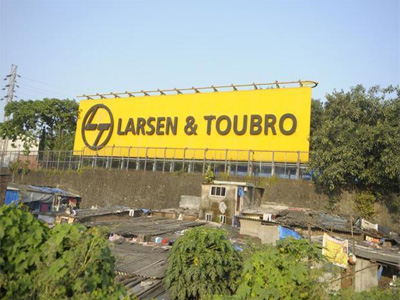 NEW DELHI: Larsen & Toubro (L&T) today said its construction arm has won orders worth Rs 2,525 crore across business segments.
"The construction arm of L&T has won orders worth Rs 2,525 crore business segments," the engineering and construction major said in a BSE filing.
---
&nbsp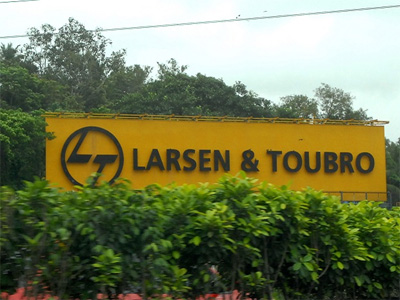 Shares of Larsen & Toubro rallied nearly 5% in an otherwise flat market following news reports that the company is hopeful of bagging some six defence contracts amounting to Rs 40,000 crore.
The stock gained as much as 4.83% to Rs 1,181 in intraday trade on the BSE. The stock was the top gainer on Semsex and Nifty.
---
&nbsp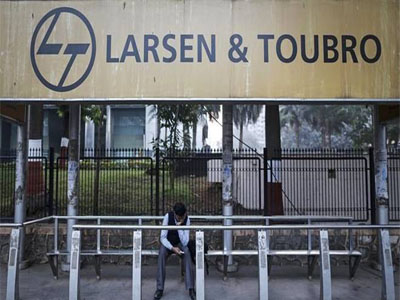 Prime Minister Narendra Modi's plan to spend a record $60 billion on infrastructure this fiscal year has started trickling into company earnings, giving analysts a reason to turn optimistic about Indian construction stocks. Larsen & Toubro Ltd., the nation's largest engineering firm, has rallied 27 percent this year, beating the benchmark gauge which has risen 19 percent. Gayatri Projects Ltd. and KNR Constructions Ltd., which build roads, and Simplex Infrastructures Ltd. have also surged.
---