DLF's operating cash flow to rise in coming quarters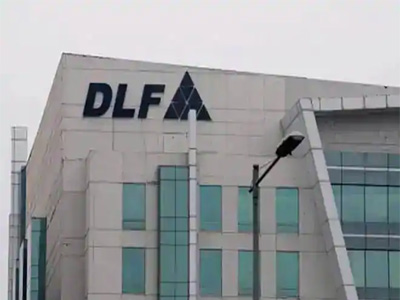 DLF's net sales bookings stood at `650 crore in Q4 – ahead of expectation for `600 crore. The mManagement guided for conservative 10% growth in pre-sales in FY20 mainly due to subdued NCR market and very low inventory in Crest project which contributed significantly to sales in FY19. Management guided for exit rentals of `37.5-40 bn at DCCDL (`27 bn currently), driven by addition of `4.5 bn of rentals from commencement of Cyberpark and Rs 4.25 bn of rentals from transfer of assets from DLF.
With ready inventory of `116.5 bn, we expect sales to ramp up over FY20-22. While the NCR market remains tepid, any revival over next 1-2 years can benefit DLF disproportionately as its peers remain stressed and DLF holds large prime land bank in the region.
Q4 net pre-sales from DLF V, New Gurgaon and Rest of India stood at `4.16 bn (of which Crest and Camellias accounted for Rs 1.62 bn and Rs 1.04 bn, respectively), Rs 0.98 bn and Rs 1.36 bn, respectively.
Total payable amount will reduced to Rs 54.5 bn by May19 (vs Rs 87 bn total) following transfer of mall of Gurgaon property worth `3.3 bn (concluded) and mall of Noida worth Rs 29.5 bn (to be concluded in May). Expect to reduce it to `25.5 bn by Q2FY20.
Expect Rs 27 bn of pre-sales to be largely driven by `8 bn from DLF Ph V (Camellias, Crest and Horizon Centre), Rs 3.5 bn in rest of Gurgaon and Rs 7 bn from new phase of Ultima.
Balance would come from National DevCo. Expect pre-sales quarterly run-rate of Rs 6 bn per quarter – 10-12% growth YoY. Operating cash flow will increase in coming quarters, as capex and interest outlay decline. Expect to have operating cash flow run-rate of `4-5 bn per quarter post Q2FY20 (vs `1.5 bn in Q4).
Net debt is close to hitting ~`20 bn in next 2-3 months following the conversion of warrants to promoters. Continues to work towards near zero net debt in DevCo following liquidation or ready inventory. DLF has assets in the area (retail and commercial SEZ), but the residential segment in the market remains stressed due to large number of legacy issues of developers who have unfinished inventory tied up in litigation.