Delhi Auto Expo 2012 Image Gallery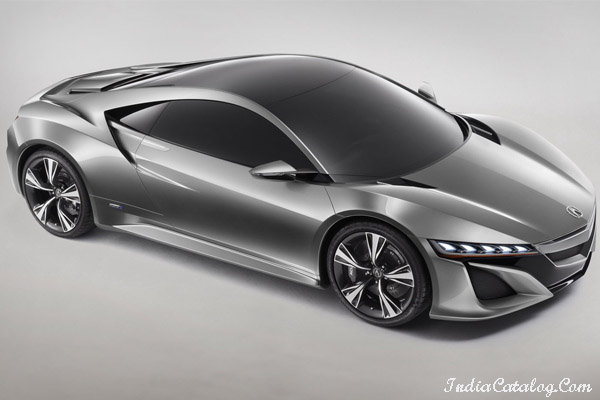 Acura's NSX concept was a showstopper at the 2012 Detroit Auto Show preview. The NSX Hybrid Concept is powered by Acura's Sport Hybrid SH-AWD (Super Handling All Wheel Drive) technology, a direct-injection, mid-mounted V-6 engine, and dual-clutch transmission.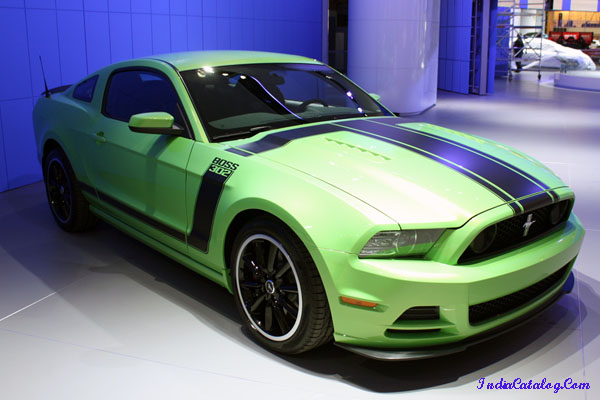 2013 Ford Mustang Boss 302 builds on the heritage of the 1970 Boss 302 with new, reflective hockey stick graphics package first modern application on a production car. The new Mustang Boss includes Ford SYNC, the voice-activated in-car connectivity system, as a standard feature. The powerful Boss engine yields 444 horsepower and 380 lb.-ft. of torque, while still offering a smooth idle and low-end torque for comfortable around-town driving. A race-inspired clutch with upgraded friction materials transmits power, while a short-throw, close-ratio six-speed manual handles gear change duties.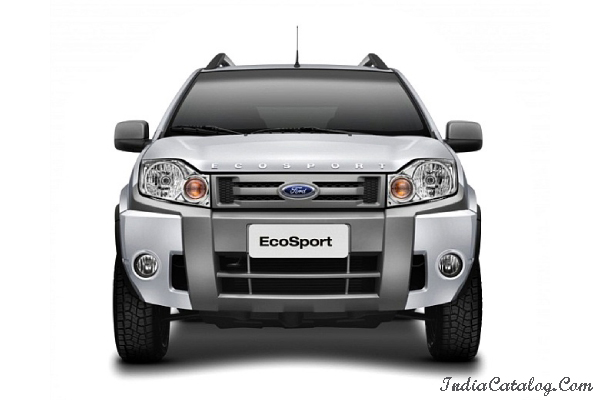 The Ford Ecosport SUV has been developed on the global compact car platform B2E making it a sub four metre car. One of the exterior features that one can notice is a spare wheel mounted on the tailgate. Looking at the technical specifications the Ford Ecosport SUV will come equipped with 1.5 litre DV5 diesel engine.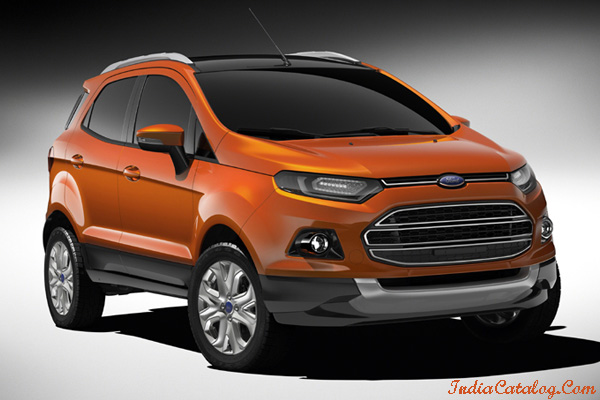 The latest Ford EcoSport SUV has been launched in the Indian auto market by its maker, Ford Motor Company. Ford EcoSport SUV is expected to sport a price tag of Rs.8-10 lakhs. Ford's engineering masterpiece 1.0-litre (3 Cylinder) EcoBoost powered petrol engine could be the major attraction in engine line up. This tiny engine will develop 118 hp peak power. A 1.5ltr TCDi engine will serve diesel variant of Ford EcoSport SUV. The engine will be mated to a five speed manual gear box or a six speed auto box according the market requirements. Ford EcoSport SUV is developed at Ford's Development Center in Camaçari, Brazil by a group engineers from various markets including India.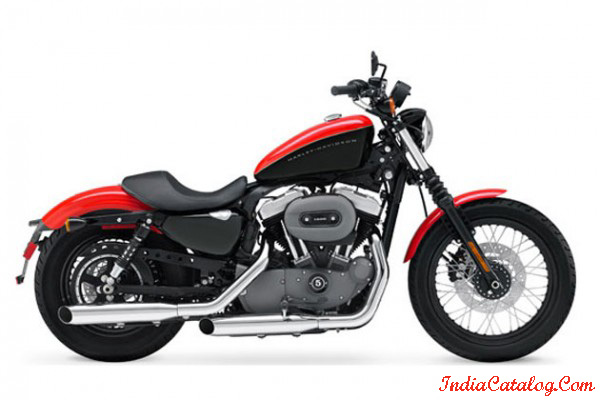 Harley Davidson India will be at the 12th edition of the Auto Expo to be held in Delhi. the first look at the XL 1200N Nightster is just enough to set you hearts racing faster. The mean look of the bike is simply tempting and one can hardly wait to mount on this hottie and zoom away with all glory and pride. The cool looks are supported by superb performance, different design and the low seat height will surely make heads turn around in an awe to say the least.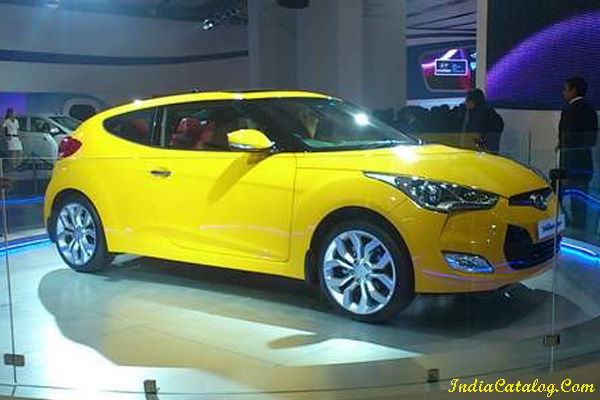 Hyundai has unveiled its Veloster for India at the Auto Expo 2012. The 3 Door open vehicle has a direct-injected 1.6 liter 138 hp, 4-cylinder engine. A 6-speed manual gearbox will come standard while a 6-speeddual-clutch transmission (DCT) with paddle shifters will be available as an option. The car is targeted at the youth with it being a sub brand for the young generation. The vehicle delivers 5.9 L/100 km (16.7 KMPL) as mileage, while retaining good power and great looks.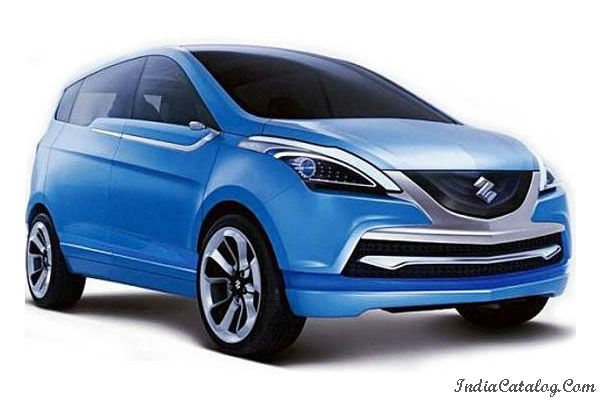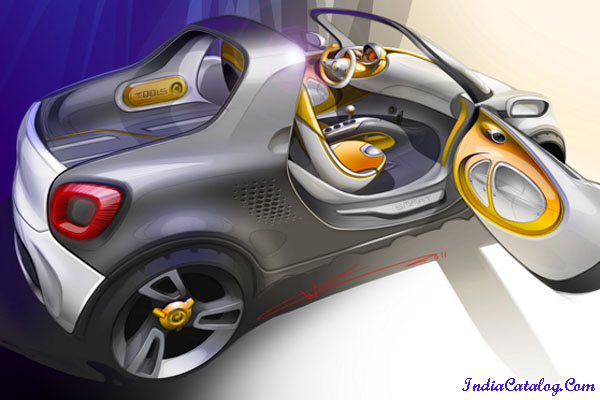 Mercedes-Benz-owned Smart has announced plans to unveil an ultra-compact plug-in electric pickup truck called the For-US. The vehicle will use the same platform as a Smart car, but only seat two people and offer cargo in back. The pickup will also feature a docking station for two E-bikes in back, so the driver can charge his electric bikes while traveling to or from a ride. All we know so far is that the electric motor has 74 horsepower and 96 lb-ft of torque, equivalent to the upper end of Smart's gas-powered engines, which is enough power to get from Point A to Point B, but definitely not the sort of pull you need to tow things.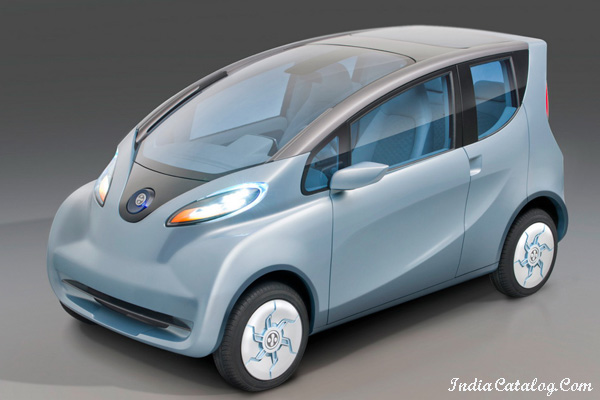 The TATA EMO concept can travel a 100-mile range on full charge with a top speed of 65 miles per hour.The suicide doors allow the front and rear passenger to get in easily so there is no need for 4 doors which saves weight. There is no hatch to put your luggage thus saving weight even further. The Tata eMO will cost USD 20,000 if it goes in production which it never will. According to Tata Motors, the eMO will remain concept. However, the design study may 'inspire' the future of Nano or Pixel.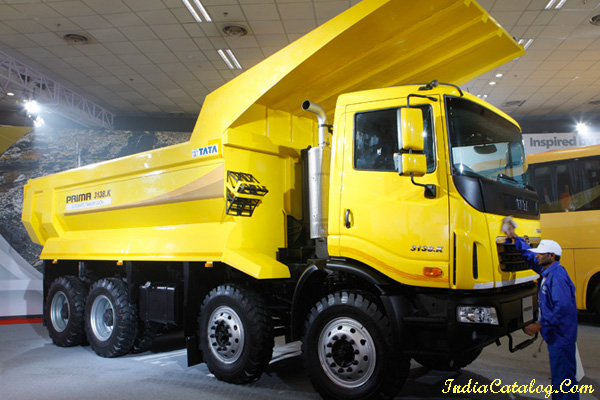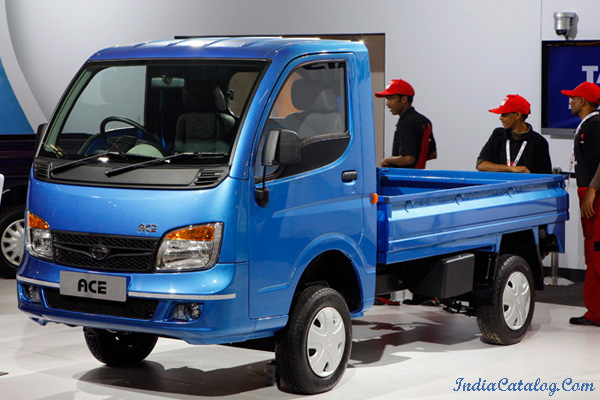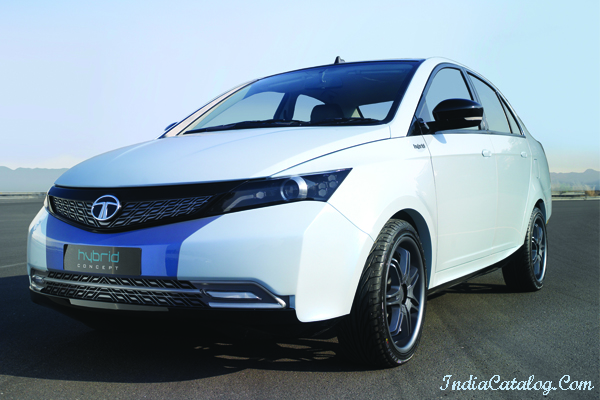 The Tata Indigo Manza Hybrid Concept is a fusion of technology and luxury whilst having an extremely small carbon footprint thanks to its efficient hybrid architecture. Powered by a Hybrid 1.05Litre DiCOR engine and potent electric motors. The vehicle is designed to deliver excellent performance with less than 90gms/km CO2 emission in city traffic conditions with technologies like high speed cranking, regenerative braking, auto start/stop, series hybrid mode and limited range pure electric operation. The bi-xenon and LED headlamp cluster gives the Indigo Manza Hybrid Concept an extremely bold face and the LED tail lights add to the extremely modern and dynamic design of the car.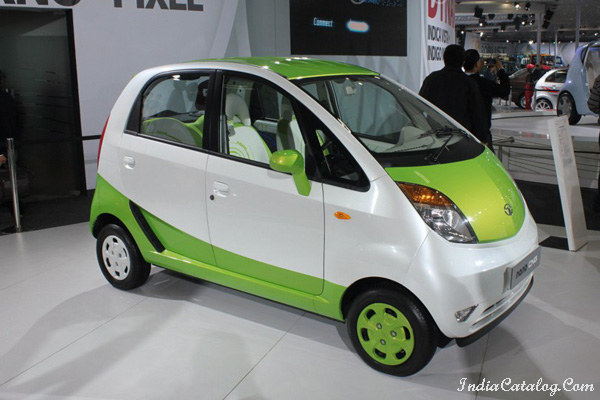 Tata Motors is displaying the Nano CNG concept at the Auto Expo which we're told is in internal discussion to hit the production line in the near future. The car retains the current Nano's specifications and receives a 35-liter CNG tank with best in class CNG mileage. The software controlled CNG circuit switches off supply if it senses even a minute leakage. The Bi-Fuel Nano gets special color treatment and interior themed around its green credentials.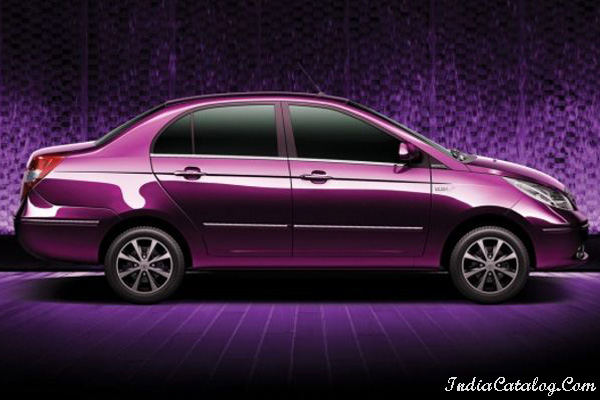 Tata Motors will unveil a hybrid-electric version of its Tata Manza at the Auto Expo 2012 show in New Delhi. The Tata Manza Hybrid concept car will include lithium-ion batteries.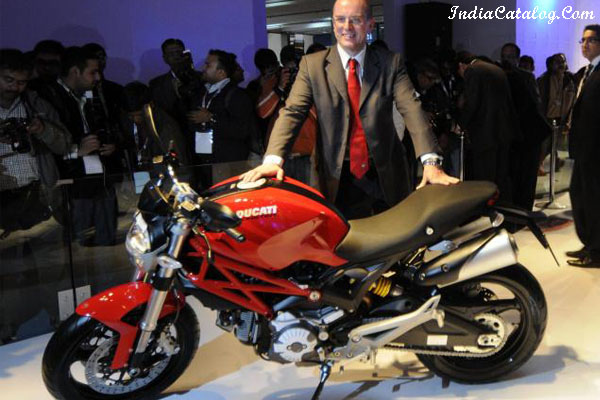 Ducati Asia Pacific CEO Mirko Bordiga at the launch of Ducati Monster 795 at the Auto Expo in New Delhi. Iconic Italian brand Ducati introduced its Monster model M795 priced at Rs.6.99 lakh. Developed specially for Asia, this is urban entry level Ducati bike.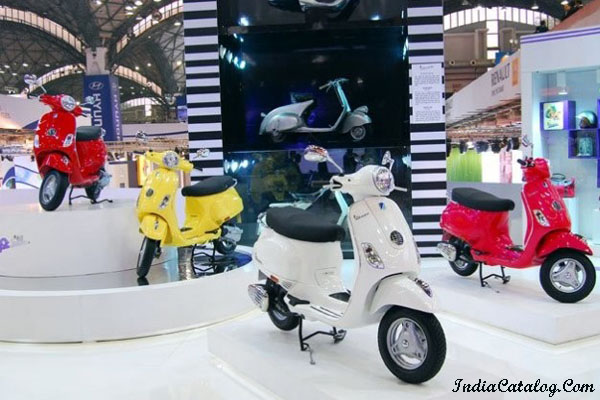 The new Vespa scooter has been unveiled at the Auto expo 2012 and will be hitting the roads shortly. 35 Indian cities will witness the launch initially. Vespa has been launched with an intention of having a premium segment for its category and Vespa club will be introduced to crown the importance of owning a Vespa.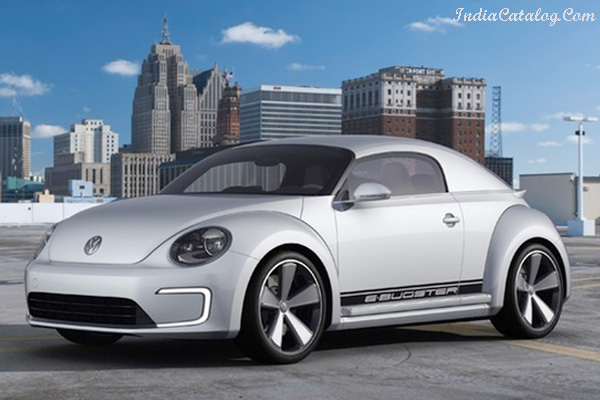 The volkswagen E-Bugster is a definite eye catcher. The two-seat volkswagen E-Bugster Concept continues the latest Beetle's sporty theme. An electric motor provides 85 kWh of power, which can propel it from 0 to 100 km/h in 10.9 seconds. The best part is a complete battery recharge can be done in 35 minutes precisely.
Previous
Next