HMT Tractors Image Gallery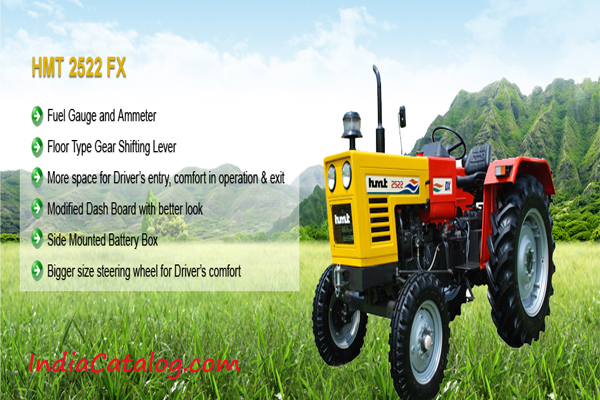 Dual purpose clutch comprised of two dry disc plates, one for Tractor drive, f 295 and the other for the PTO shaft drive, f 280. (12 spring design).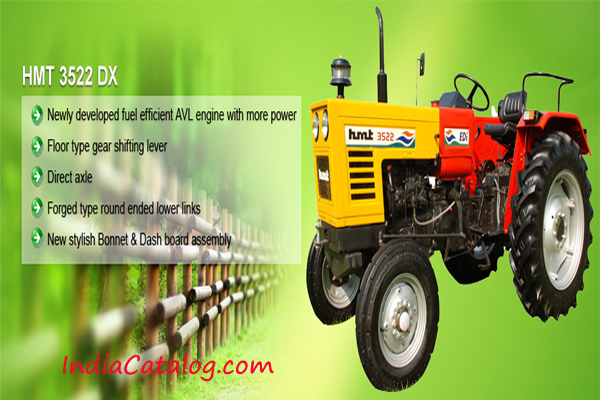 Oil Bath type having a Cyclone Pre-Cleaner & Transparent Dust Collector.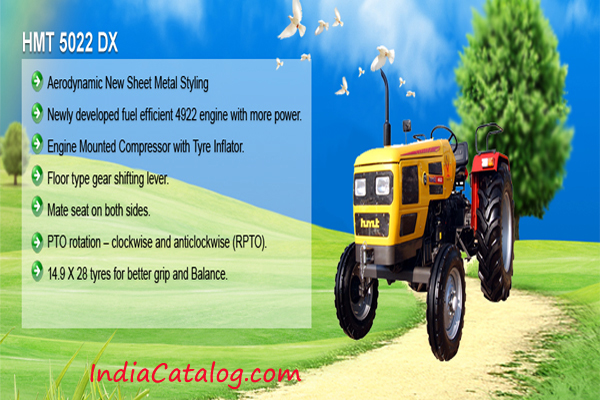 Mechanical Dry Disk Brakes, Operated by two pedals with latch to brake the wheels simultaneously and independently.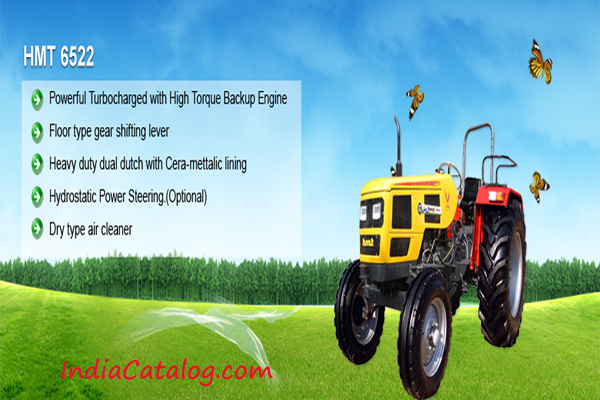 Hydraulic Lift with Automatic Draft, Position & Mixed Control (SMP Lever) with built in external circuit (simultaneously working with internal circuit) for single/double acting cylinder.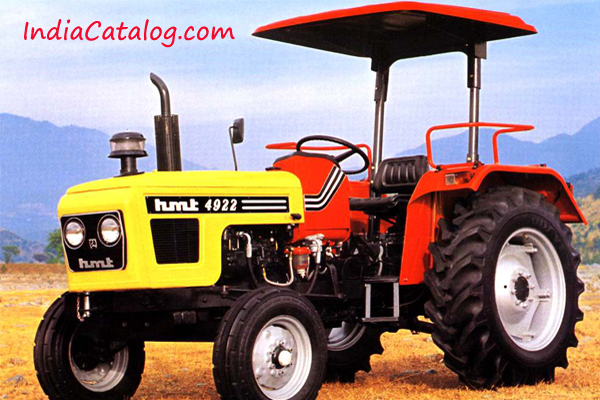 One no. Storage Battery of 12 Volt. 110 Ah.2.2 KW self-starter motor, 12V, 36 Amp Alternator, Electronic Instrument Cluster.
Previous
Next