DLF's rental arm to work on achieving mid-teen growth in Ebidta
Posted on 31st August 2018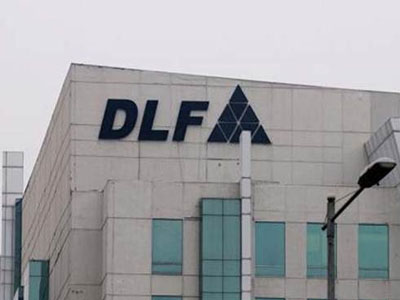 DLF Cyber City Developers (DCCDL), the rental arm of leading real estate company DLF, will work on achieving mid-teen growth in Ebidta, company's chairman KP Singh said in the annual report of 2017-18 financial year.

"The free cash flow generated from DCCDL annuity income shall be judiciously utilised for capital expenditure, deleveraging and increasing dividend flow to its shareholders," Singh said.

Singapore's sovereign fund GIC had bought 33.34 per cent in DCCDL for about Rs 90 billion. DLF has the remaining 66.66 per cent stake in the joint venture (JV) firm DCCDL. "DLF's partnership with GIC has positioned your company for faster growth in the office and retail space. In addition to capturing the growth within DCCDL, your company can continue to develop offices or retail malls outside the JV," Singh said.

The JV between DLF and GIC Real Estate was set up with a twin objective: to strengthen the balance sheet of DLF and significantly deleverage development business, and to focus on accelerated growth of DCCDL, he said.

Singh said the firm would sell future projects once they attained a degree of progress and reduced uncertainties.

Singh said the development business would be driven by appropriately utilising free cash flow into new projects with high returns and balance free cash flow to build up cash reserves for any potential initiatives.

"Your company today has finished inventory worth approximately Rs 150 billion (net of construction expenses), which it shall continue to sell over a period of time," he said.

Singh said the company would sell future projects once they attained a degree of tangible progress and reduced uncertainties.

The company has already started construction of residential complex at Capital Greens IV, New Delhi, which is part of 7 million sq ft in another JV with GIC.

"Further, projects are being identified for development, with an objective that inventory available for sale could be continuously replenished in a four-year cycle," he said.
Gold prices slump to Rs 48,900 per 10 gm, Silver rallying at Rs 51,950 a kg
Posted on 11th July 2020
Gold prices on Saturday fell to Rs 48,900 from Rs 49,100 per 10 gram, while silver climbed to Rs 51,950 from Rs 51,900 per kilogram, according to Good Returns website.

Gold jewellery prices vary across India, the second-largest consumer of the metal, due to excise duty, state taxes, and making charges.
---
Facebook plans to ban political ads before US Presidential election: Report
Posted on 11th July 2020
Facing intense criticism from all quarters, Facebook is planning to ban political ads on its platform like Twitter does as the US inches closer towards the presidential election in November, the media reported on Saturday.

According to a report in CNN Business citing sources, the potential ban on political ads to reduce the spread of disinformation has been under consideration since last fall.
---
RIL closes four Jio stake sale deals, receives Rs 30,062 cr from investors
Posted on 11th July 2020
After Facebook Inc, Reliance Industries has closed deals to sell a minority stake in its digital arm to four other investors, receiving a total of over Rs 30,062 crore.

In a regulatory filing, Reliance said it has closed the sale of 6.13 per cent stake in Jio Platforms with L Catterton, The Public Investment Fund, Silver Lake and General Atlantic.
---
Kolkata: Eden Gardens to be used as COVID-19 quarantine facility for police personnel
Posted on 11th July 2020
Kolkata Police can now use the galleries of Eden Gardens stadium as a makeshift quarantine facility, the Cricket Association of Bengal (CAB) on Friday said.

A meeting at Kolkata Police Headquarter, Lal Bazaar, took place at the Chamber of Special Commissioner Jawed Shamim. It was attended by CAB president Avishek Dalmiya.
---
India sees 27,114 new coronavirus cases, tally crosses 8 lakh-mark
Posted on 11th July 2020
In another highest single-day spike of coronavirus cases, India on Saturday reported 27,114 new cases in the last 24 hours. As many as 519 deaths were reported during this period.

With this, the country's total count has crossed the eight lakh-mark.

The total number of positive cases in the country stands at 8,20,916, including 2,83,407 active cases, 5,15,386 cured/discharged/migrated and 22,123 deaths, according to the Ministry of Health and Family Welfare.
---
Be the first person to write a business review for DLF's rental arm to work on achieving mid-teen growth in Ebidta